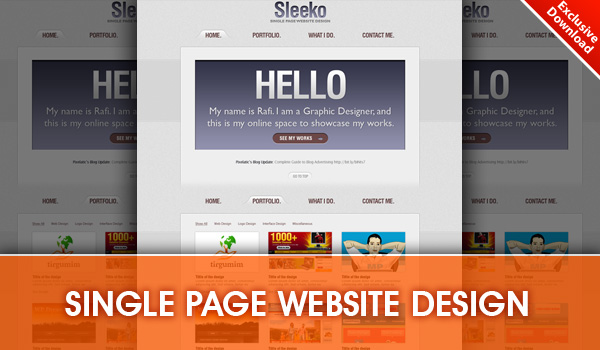 Single page websites are a latest fad in the industry now. There are tons of single page websites, especially personal / portfolio websites where all the content of different pages is placed in one single page and hence the name single page website.
Normally, when you click a navigation link or nav button, it glides down or up smoothly to the relevant page block. It use a nice CSS / jQuery glide effect that helps the pages to move smoothly on your monitor screen.  This "Sleeko" design is one such example of a single page website.  Take a look at the screenshot below and see that all the content of the 4 pages are placed in one single page. If this single page design is coded, I am sure it'll make a cool looking website.
The design is created on a 1600px wide canvas with the actual content body sitting in 960px width. Please do let me know if someone of you gets this design coded nicely, and I will mention it in this post. Cheerios!!
Sleeko Single Page Website Design
(Click the screenshot for a full view)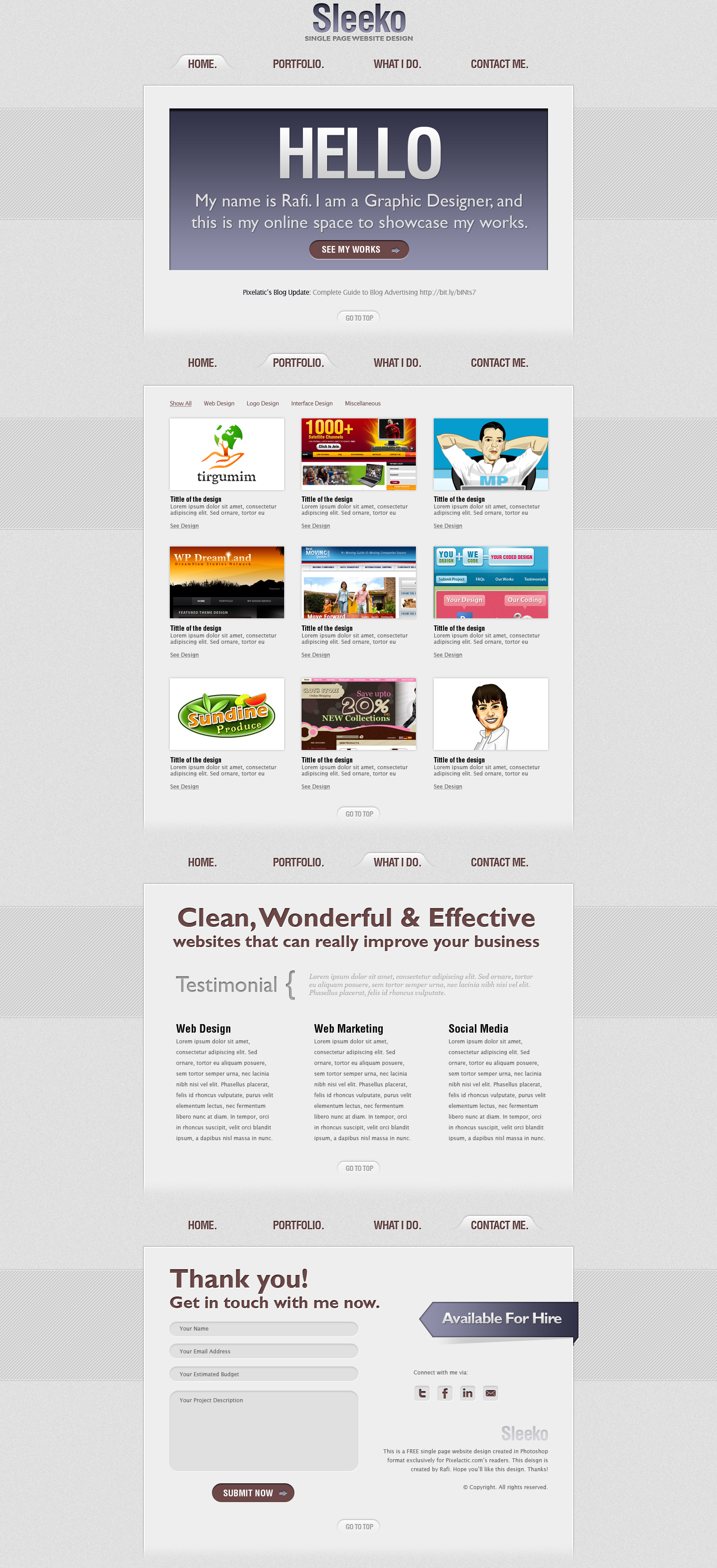 Author: Rafi
Resolution: 1600px wide, body width 960px
File Size:  5.00MB zip