It can take time to find a WordPress theme that will precisely meet your needs, and after you've selected one you still may wonder if you might have done better. You really need to take the time to read user reviews and software reviewers' recommendations to separate the facts from the hype.
We've done the work for you by narrowing the possible choices down 14 WordPress theme choices. Pick one at random and you could still come out a winner, but we suggest that you to browse through our list and find one or more that what will definitely suit your needs.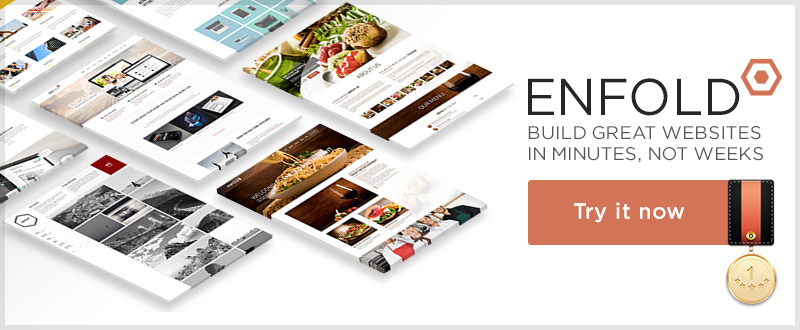 Enfold is a multipurpose WordPress theme that also happens to be a ThemeForest best-rated top seller. What this means to you is that by selecting Enfold, you will have a premium theme at your fingertips with which you can create any kind of website quickly and easily.
Whether you are a novice or an experienced website builder doesn't matter. While Enfold offers an impressive variety of features, its learning curve is not steep. It takes but a single click to load a demo, and you are off and running.
Enfold is so user friendly that you can learn as you go. Virtually everything about it is straightforward and/or intuitive. You can customize a demo, select elements from different demos, or build your own layout from scratch. Whichever approach you take, you will soon discover how easy it is to create an attention-grabbing web page and a stunning website. This is only one of several top-rated themes on our list, but if you select Enfold and look no further, you will have made a selection that will pay dividends.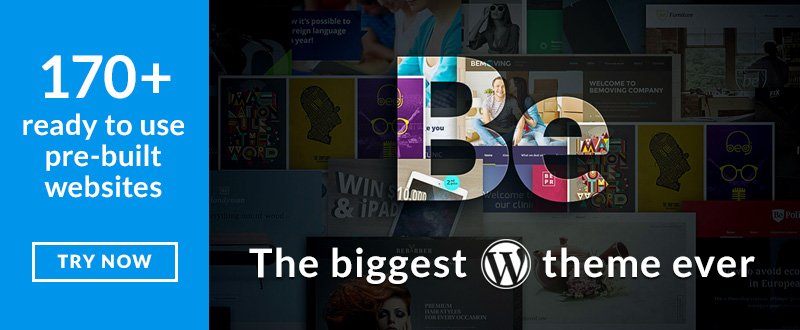 BeTheme is a great example of bigger being better. This popular WordPress theme is bigger than the others with its more than 170 pre-built websites that feature one-click installation. A majority of these feature multiple pages. This theme is also rich in header styles, blog and portfolio layouts, and shortcodes within its 40 core features.
Be will be an excellent choice for anyone intent on producing an attention-getting eCommerce website. It is in fact a great choice for creating any type of website. Plugins include Revolution Slider, Layer Slider, and Visual Composer, and Be comes with its own editor and page builder, the popular Muffin Builder 3.
Visit Be's website and view the short video to see how easy it is to use. While you are there, browse through Be's impressive selection of pre-built websites.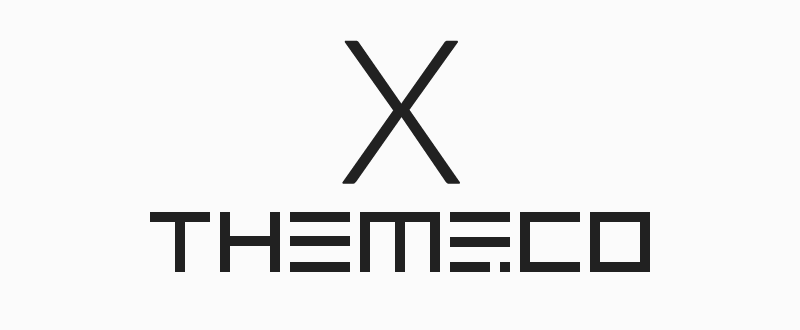 There is much to like about X Theme. This multipurpose theme has become ThemeForest's fastest selling product. Much of this has to do with upgrades featured in its most recent major versions. A selection of valuable plugins was added to the package as part of the Version 3.0 release, and Cornerstone, a modern, innovative, and intuitive frontend page builder was the highlight of the Version 4.0 release.
The combination of Cornerstone and X Theme's shortcode selection makes building a web page a snap. This theme is also a best choice for anyone intending to build eCommerce or one page websites, or publish blogs. X Theme's well-organized portfolio section is also impressive.
There's much more to this premium WordPress theme of course. Visit the website and discover what it has to offer. You'll like what you see.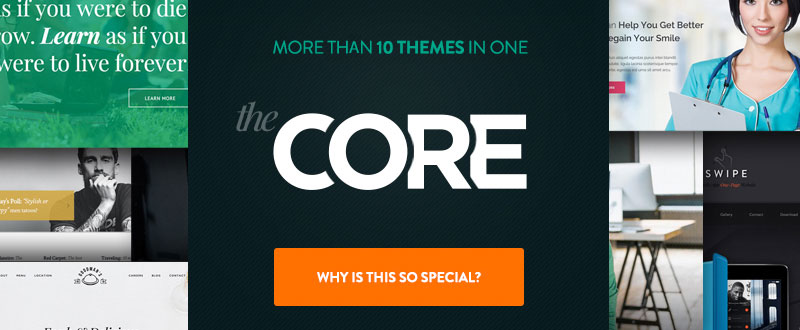 The Core is a premium WooCommerce-ready theme that is mainly aimed at the corporate crowd. It is also an ideal theme for an entrepreneur seeking to open his or her first online store. Its many features include an SEO module designed to drive traffic to the website once it goes online.
The Core is actually 10 themes in one, with more to come. The current demo selection addresses Corporate, Creative, Portfolio, One Page, Blog, Shop, and several other website types. Everything in each theme has been put there with a purpose in mind.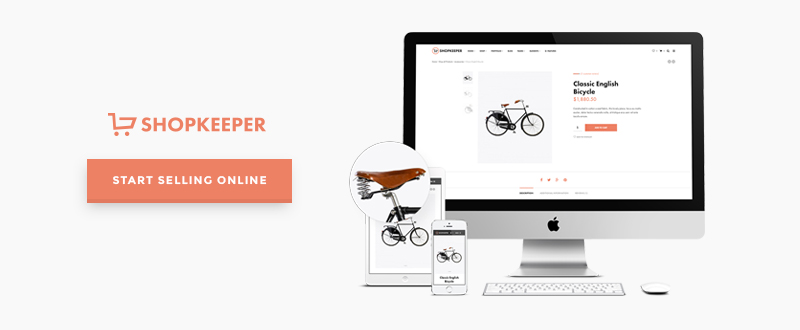 Shopkeeper by getbowtied is an eCommerce-oriented theme that was introduced just over a year ago. It is a fully responsive premium WordPress theme with a pixel perfect design. It is characterized by extensive functionality that is not merely WooCommerce compatible, but is specifically designed to operate with WooCommerce.
It is one of three getbowtied eCommerce themes, so you can expect to receive excellent support from its authors as you go about building and maintaining your business website or online store.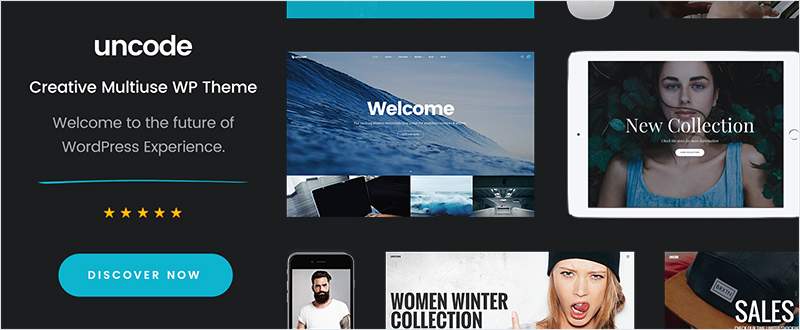 When its authors designed and developed Uncode, they paid exceptional attention to detail and performance. Their efforts paid off. Uncode, a WordPress theme that is barely more than 2 months old, would not be expected to show up on a list of best WordPress themes. The nearly 1,500 sales it has logged during that time suggests otherwise; and Uncode has already become a ThemeForest best seller.
Whether your plans include an agency or corporate website, a magazine or one page website, a portfolio, or a blog, this newcomer is worth a look.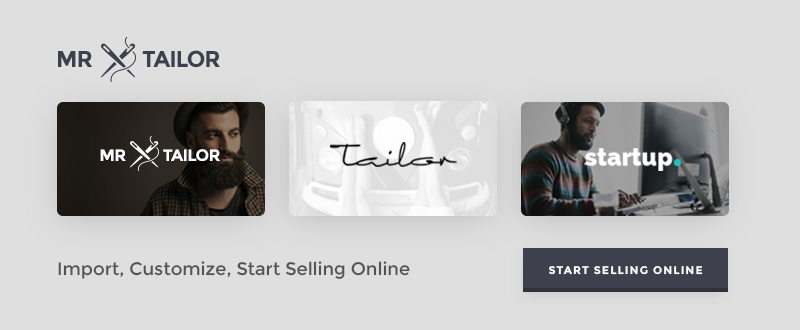 Mr. Tailor is another beautiful eCommerce WordPress theme. Its popularity alone warrants inclusion in this list, since nearly 4,000 copies of this theme has already been sold. The recently released Version 2.0 should drive sales even more, since it is based on user and shopkeeper feedback.
Mr. Tailor is obviously WooCommerce compatible, but more importantly it features eCommerce functionality, a powerful Theme Options Panel, and Visual Page Builder. This theme will do what you want done, without any need for coding.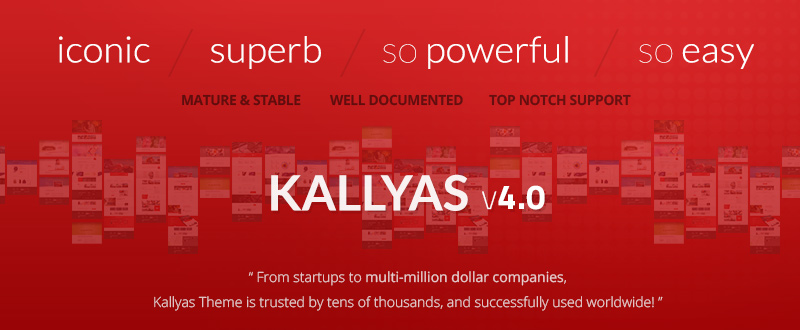 Kallyas is an eCommerce-oriented WordPress theme that is especially suitable for use by large companies, small businesses, startups, and first time online shop owners. Kallyas enjoys worldwide use. It was created by a ThemeForest Elite Author and it has logged more than 15,000 sales. Version 4.0 is more of a reload than it is an upgrade. It features the frontend Live Builder, an excellent selection of unique home pages, customized and combined pages, portfolio templates, and blog layouts.
Kallyas is complete in every respect. If you're in the market for an eCommerce theme, you should definitely visit Kallyas' website.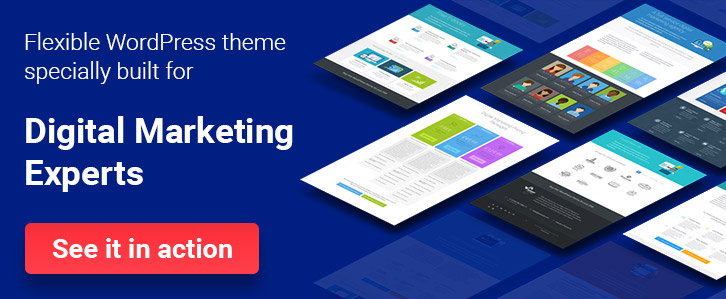 SEO WP is a powerful and flexible WordPress theme that addresses the Digital Marketing community. Powered by Live Composer, a drag and drop form builder, and tons of useful features, SEO WP is a great choice for anyone looking for ways to encourage more visits to their website. More than 7,000 copies of SEO WP have been sold and hundreds of reviewers have given this theme a 5 star rating. Click the link above to find out more.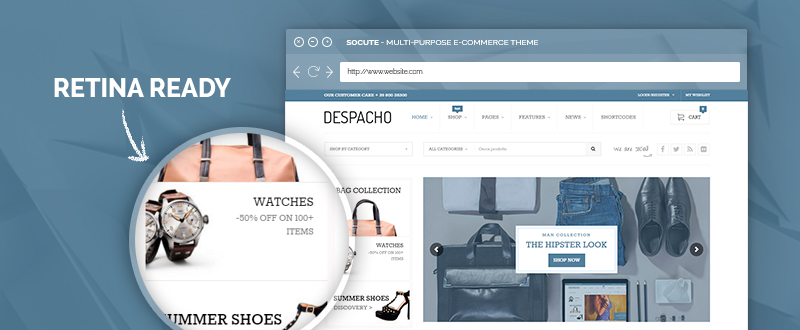 The Despacho eCommerce theme is loaded with features that make creating custom pages as easy as can be. It's WooCommerce compatible and responsive. It has all of the things needed to create online shops, including product, blog, and slider layouts, contact forms, and shortcodes. Despacho has an additional feature that few premium themes can match. It's 100% free!
If you are afraid that something that is free will have limitations, visit the website. You will like what you see. It's a win-win situation.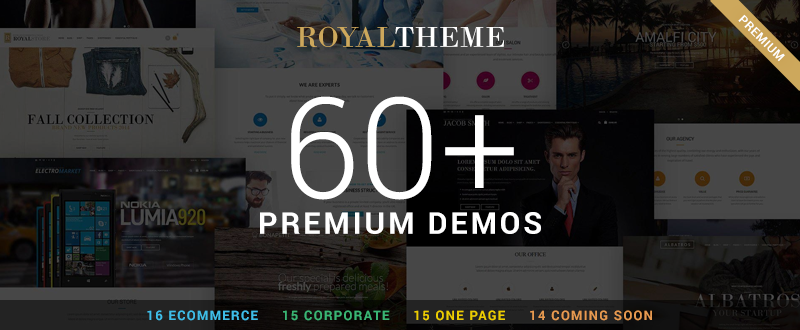 There is much about Royal Theme to like. This versatile WordPress theme features clean and efficient code. It has lightning-fast response time, great design, and one click installation. Where it really shines is its collection of eCommerce, Corporate, One Page, and Landing Page demo variants.
The latter set of demos is particularly useful for informing customers and other users of new services or product prereleases. The variants range from stylish to stunning in design. Visit Royal's website, and see for yourself.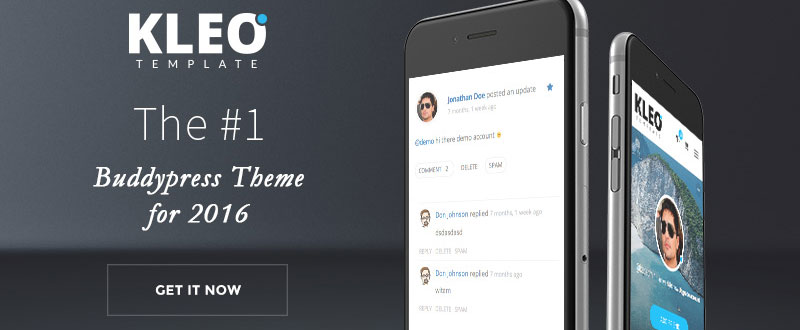 Kleo is a versatile theme. It's a great choice for building a shop, showcasing your portfolio, or publishing a professional blog. It was voted the #1 BuddyPress theme of 2015. The unique BuddyPress design makes it the ideal theme for building a community-based or a membership website. It has just the right features needed to share ideas, make friends, notify people of important happenings or events, or sell online. If owning a theme with all kinds of potential use sounds good do you, give Kleo a try.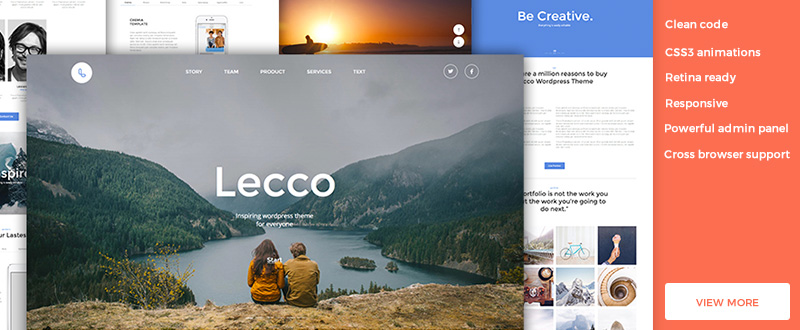 Lecco is an ideal choice for your one page website needs whether you intend to build one or 100. This type of website can be a great platform for publishing a blog, displaying a portfolio, or showcasing a special product. Lecco features four customizable layout types, it is responsive and retina ready, and a perfect choice for designers and creators. Visit Lecco's website and you will see a link you can click on to view the demo. You will like what this versatile theme has to offer.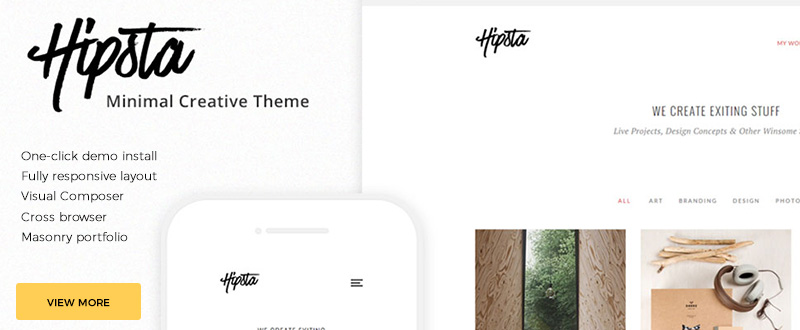 Hipsta is a minimal creative WordPress theme, and as its name suggests, it's a cool theme to work with. Since it features the Visual Composer drag and drop page builder, you could easily build a complete website with it. Hipsta's main purpose however is to create modern-looking and stunning portfolios, whether they are filterable portfolios or 2, 3, or 4 column masonry portfolios.
If you've been looking for a specialty theme for this purpose, and one that is also very affordable, check out Hipsta's user documentation. The authors recommend you do so before you buy.
To sum up
Whether you were looking for an all-purpose WordPress theme or a specialized theme, we hope you find just the right one to meet your needs.
Even though choosing the right solution from a list of 14 can take some time, we've tried to do the bulk of the work for you. We hope 2016 will bring you much in the way of web-building success. If you believe we have missed listing something – let us know.