A successful website theme always had to be attractive to entice visitors. It also needed to feature content that would engage those same visitors. Eventually, it would lead them to the desired call to action.
Attractiveness and compelling content are not always enough in today's world, however. More and more Internet users rely on handheld devices to do their shopping. It's estimated that more than half of today's online shoppers rely on these devices.
What does this mean for website owners? It means that if their websites are not responsive, they can lose a lot of their potential customers.
Attractive website design is still as important as ever, and content may still be king. But if a website isn't responsive, it can be difficult to navigate. As a result, its message and offerings may be incorrectly displayed.
No worries, if you're using one of these responsive ThemeForest themes. They get the job done right – every time.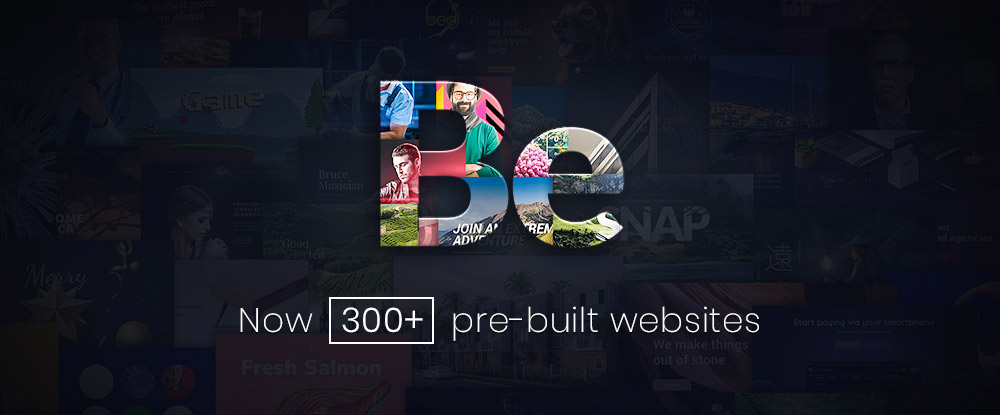 Being able to build an award-winning, responsive website quickly and easily is an attainable objective, and Be Theme lets you to just that.
Perhaps you've experienced situations in which looking for a theme that's best suited for a client's particular niche, has taken up more of your time than it took you to design the site and get it up and running.
With Be Theme, and its assortment of 300+ responsive and customizable pre-built websites, you can find a near match for a given niche in minutes.
Since they are customizable, you can, with a little tweaking, easily create a perfect match. You can install a pre-built website with a single click; saving even more time.
Be's Muffin Builder and Options Panel will do most of the heavy lifting for you, and the many design features and options, including shortcodes and special effects, give you the versatility you need without any need for coding.
If the idea of providing same-day or half-day turnaround to a client appeals to you, Be Theme can make it happen.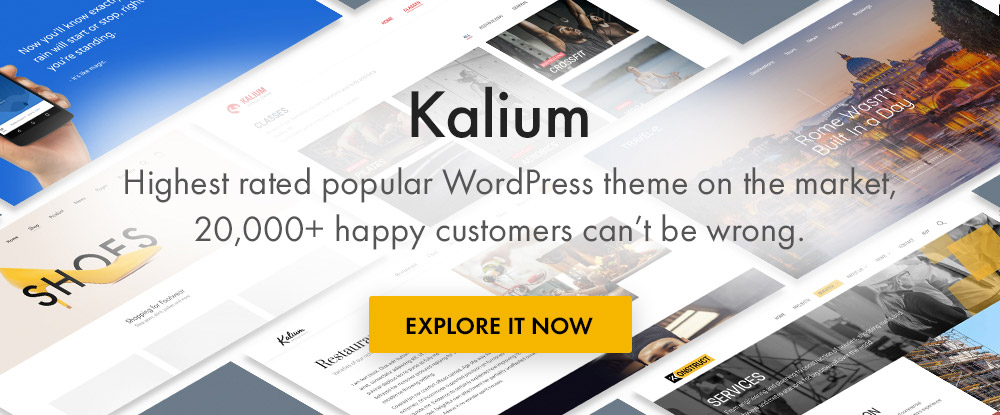 Kalium is another responsive multipurpose WordPress theme worthy of consideration. It would be a particularly good choice for those in need of a creative website, portfolio, or blog, or those wanting to put an online shop in place.
Kalium is top rated among ThemeForest themes; having won several best-in-industry rewards. It offers a rich assortment of layouts and demo sites, together with an excellent selection of web-building features that include Visual Composer, Layer Slider, Revolution Slider, a host of shortcodes and design elements, and all the plugins you're ever likely to need.
You needn't worry about coding when you select Kalium. It's simply not required.
Kalium's comprehensive collection of shop layouts will be of particular interest to businesses looking to establish an online presence.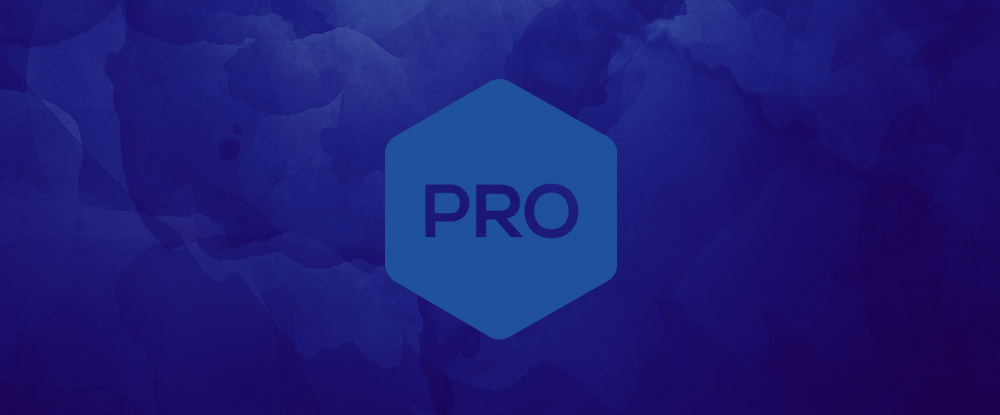 The authors of Pro created an advanced website-building tool that relies heavily on an approach favored by many web designers – a building block approach.
This approach centers around three primary modules, a Header Builder, a Content Builder, and a Footer Builder. These modules are supported by an excellent selection of free extensions and presets, along with a host of design elements and options.
With this game-changing theme, it's easy to create virtually any header design; from something quite basic, to something that borders on the mind-bending. Pro's Content Builder includes productivity-boosting workflow optimizing features, while the Footer Builder enables you to prove to the world that a footer can be both informative and a thing of beauty.
Pro is responsive. You can also use it to build websites from your browser, without the need for a special app.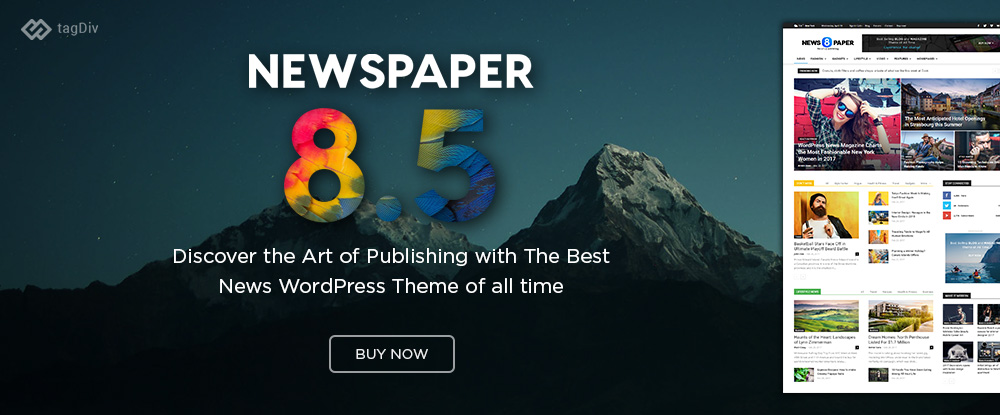 Newspaper could well be the solution you've been looking for if creating a responsive news or magazine website is your goal. With this WordPress theme, you get 48+ pre-built demos, a frontend editing tool, premium widgets, sharing buttons, and various ad spots. It's time to take the art of online publishing to exciting new levels!
Newspaper's selections of design elements, shortcodes, and the row & column formatting options, allow you to get a site up and running quickly; without any need for coding.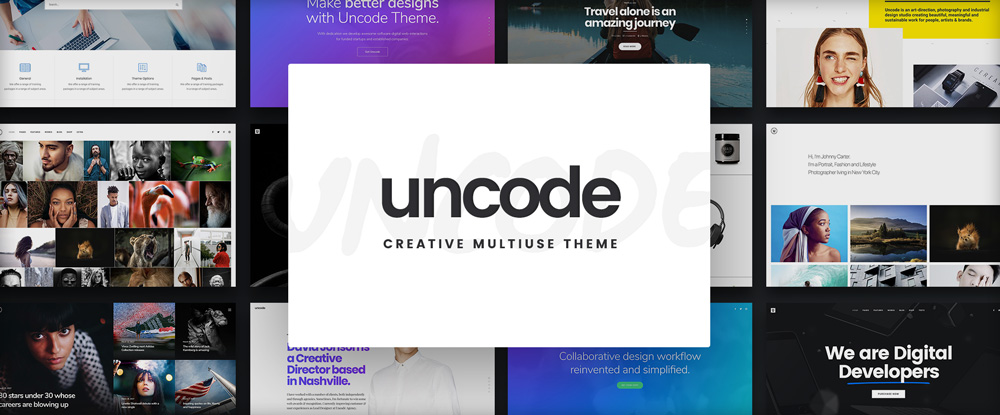 Uncode is a pixel-perfect, responsive WordPress theme that was designed to meet the needs of creative professionals. It includes every creative website-building feature you need, whether you start from scratch, or take advantage of one of the many templates or special blog and portfolio options.
Among the highlights, is a tailored version of Visual Composer that lets you build any layout you need without the necessity of writing code.
If you're a designer looking for ways to create a website with flair, look no further than TheGem. This multipurpose theme for WordPress features eye-popping business and creative concepts and demos you'll fall in love with. Best of all, you can combine the elements as you wish.
Since TheGem has an abundance of design elements to work with, you'll have no need for coding. It's ideal for one page or multipage websites, portfolios, or blogs.
If you can imagine it, you can build it with The Core. This responsive theme is the perfect alternative of having to shop for multiple themes to create websites for a variety of clients. No coding is required, plus the Core is affordable, and extremely easy to use.
Better yet, this all-in-one website-building tool, together with its installation and demo import features, can be yours free of charge, if you purchase hosting from of their hosting partners.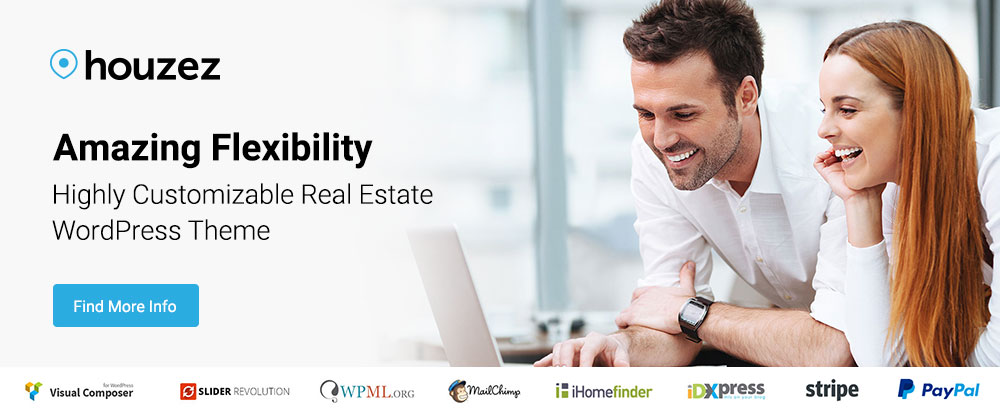 If you own a real estate business, or have a client representing this niche, you'll love what Houzez offers. This specialty theme has all the features and functionalities needed to build a customized, fully responsive website that any realtor or real estate agency would be delighted to own.
Features include advance search capabilities and multiple listings options, along with membership and payment options.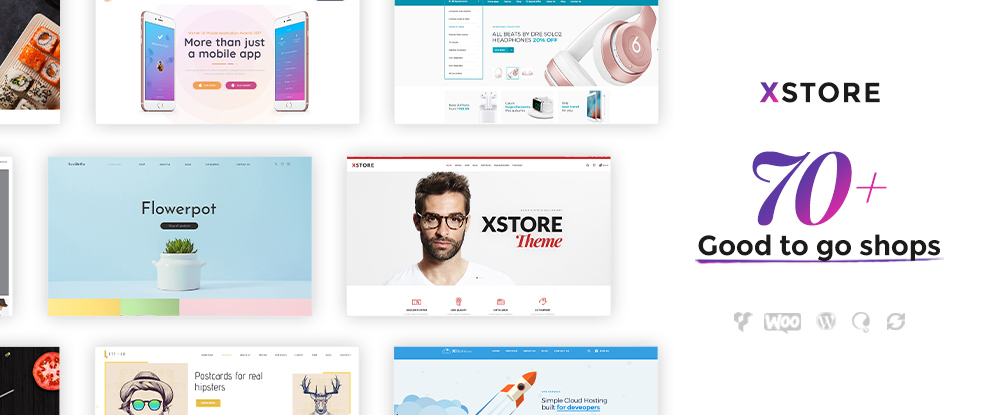 On the surface, designing and launching an online store would seem to be a somewhat forbidding challenge. Such is not the case with XStore. This responsive WordPress theme has all the tools, pages, settings, and eCommerce-oriented plugins you need. Its minimalist design is pure elegance, and it's intuitive to use.
Best of all, with XStore, you'll have 70 good-to-go shops to help you get a project underway.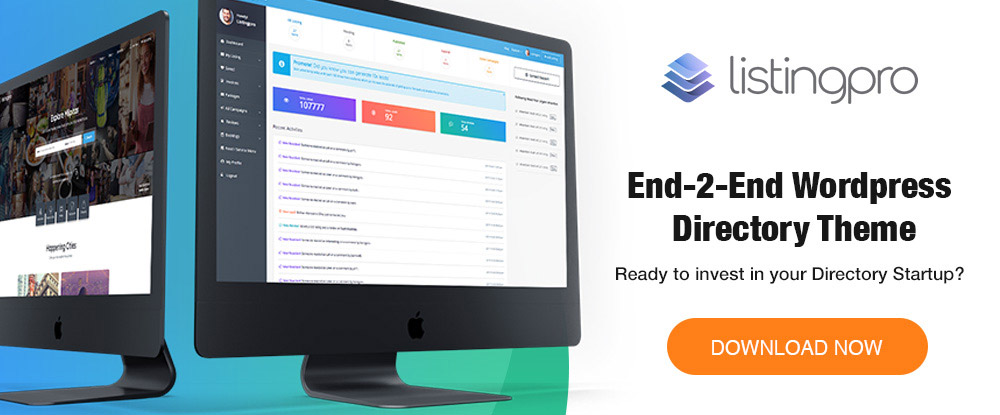 ListingPro is an end-to-end WordPress Directory theme that's the only one of its type on the market. It's the ideal tool if creating a directory startup is on your wish list. Everything, including all the plugins you would need, is included in the package.
With ListingPro, you'll not only be the owner of a super-modern WP theme, but you'll be assured of receiving outstanding support as well.
Summary
Have you been looking for ways to get your 2018 web-design efforts off to a rousing start? These 10 themes can make it happen.
These responsive WordPress themes represent the best of the best. This is irrespective of whether you look for a multipurpose theme or a more specialized one.
The common denominators, like those found in most premium themes, are on display here. They include intuitiveness, versatility, excellent user support, and of course, responsiveness.