Trying to decide which, among several WordPress themes, is best for you, but you can't be sure? Have you looked at so many, that they're beginning to look alike? Such a situation is not uncommon, especially for those somehow new to web design.
It can be easier than you think. Combine a few recommendations on what you should look for, with a list of top themes. You should be able to settle on one that will suit your needs.
What you should look for:
Select a theme that has a modern, aesthetically pleasing design. Not simply because it looks good, but because you may want to be able to use it for a good, long time.
Make certain the theme is SEO ready, or SEO friendly; Important, if you want website traffic.
Also, make certain the theme is easily customizable. Customizability gives you flexibility, and it's a tremendous time saver.
Look for fast, reliable support; send in a question, and see how long it takes to get an answer!
See what people say about the theme. Read expert and user reviews.
Having done so, make your choice: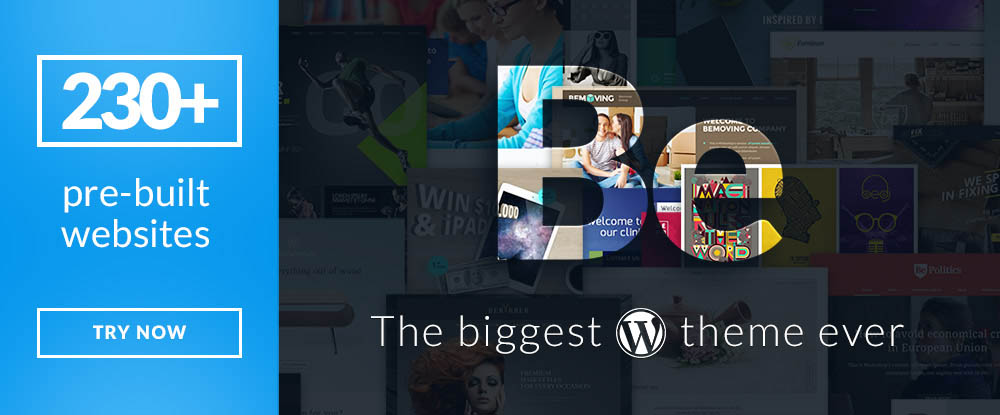 If a can-do-anything multipurpose WP theme is on your list of tools to get, Be Theme is definitely a best buy. Be is big, it's popular, it and has the features you need to build great websites. Be boasts a 5 star ThemeForest rating.
The feature that seems to stand head and shoulders above Be's other features, and the features offered by most WordPress themes for that matter, is the collection of more than 230 pre-built websites. These pre-built websites serve as conceptual ideas, and more importantly as baselines for building any website, mobile app, blog, or portfolio type you can think of. If your client has a cool, yet challenging, idea for a website, you can feel confident in meeting that challenge if Be is your design toolbox.
Be meets the criteria for aesthetically-pleasing themes, customization, SEO friendliness, and the rest. Muffin Builder 3 and the Options Panel make a powerful page-building team, a selection of shortcodes makes coding unnecessary, and the support is outstanding. This is a "can't miss" WP theme.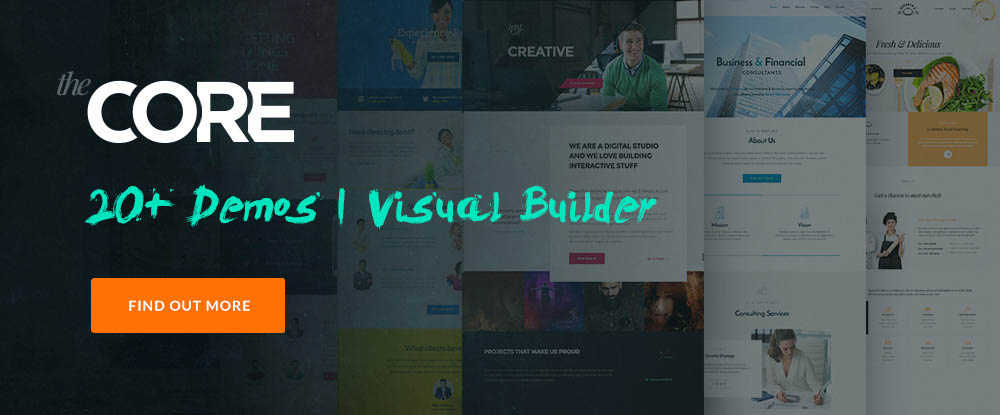 Even though it was designed and developed with professional web designers in mind, The Core is also an excellent choice for newbies. It's huge (154,000+) user base consists of all skill levels. You don't need special technical skills to use this WP theme since its page-building and customizing features are so easy and intuitive to work with. You won't have to worry about coding either – it's unnecessary.
The Core's thematic demos are easily installed, and they are easy to customize. The frontend page builder/editor, Visual Builder, is a productivity booster. You can see your page building and editing in real time, which that allows you to sail through the design process without having to put up with save and review activities.
There's ample documentation, more than 100 interesting articles, and video tutorials to help you on your way.
A ThemeForest best seller, Enfold is super-flexible, which is what you should expect in a multipurpose theme. This is another WP theme that, while it was designed by professionals for professionals, can be effectively used at any skill level.
The carefully-prepared demos are easy to customize. A key Enfold feature is the ability to select elements from more than one demo as you build your website, portfolio, or blog. You can present your clients (and pleasantly surprise them) with early stage prototypes, which you can put together in no time at all. Your clients will probably be delighted to provide feedback.
Enfold also offers a wide range of header and menu options, and, when it comes time to put build a portfolio, you'll find the selection of easily-customizable portfolio templates helpful.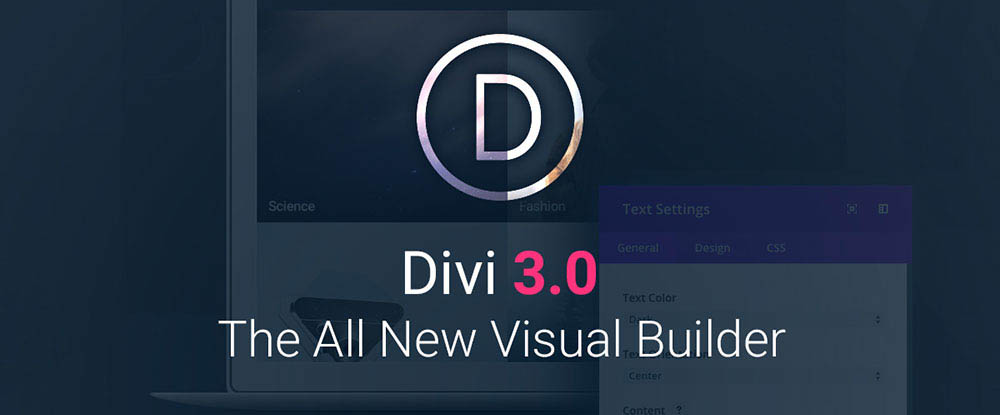 Divi 3.0 boasts one of the fastest and most efficient page builders/editors of any WP theme. It's the frontend Divi Builder. When it was introduced at the time of the 2.0 release, Divi's popularity soared.
With Divi 3.0 the Builder has been improved. This multipurpose WordPress theme deserves a close look. It has a wealth of other attractive and intuitive web design features as well.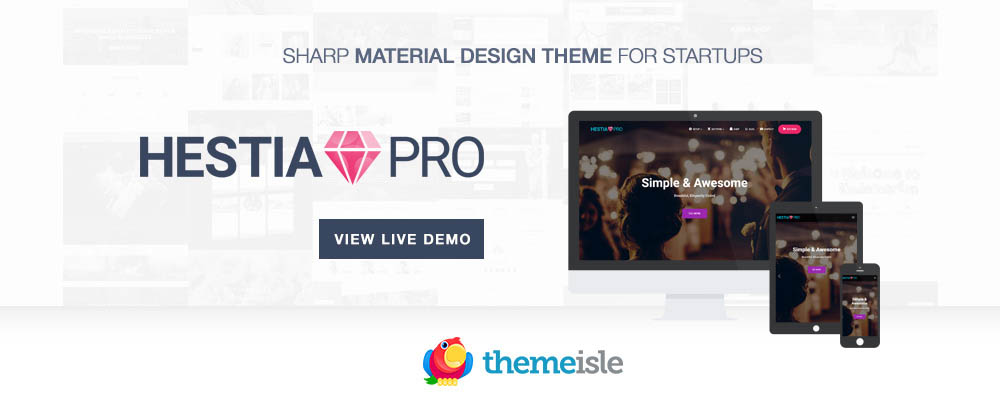 Hestia Pro is a super-slick one page Material Design theme. It's ideal of designing sites for small businesses, creatives, and startups.
Since it's a responsive theme, you can be assured that your site will be rendered perfectly on all devices. Hestia comes with a state-of-the-art page builder, and it's WooCommerce compatible. A good choice if you have a one page website in mind.
Houzez - Real Estate WordPress Theme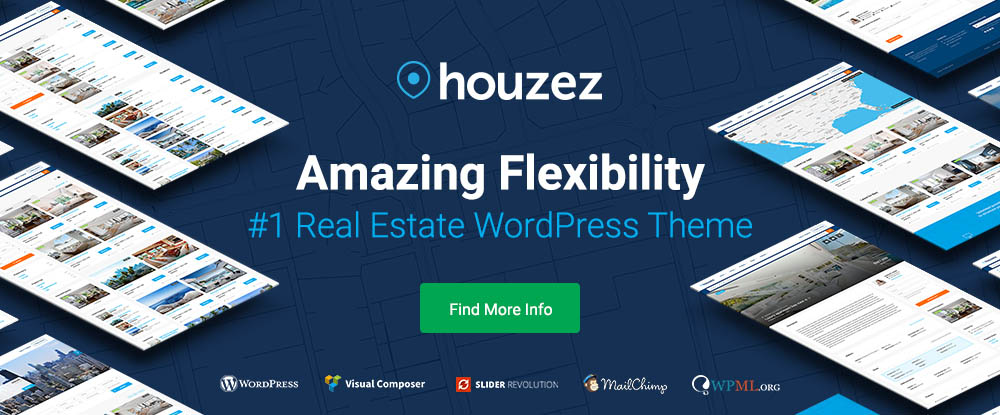 What Houzez can do for you if you've signed on to build a website for a real estate agency, is something that even the best multipurpose themes cannot easily accomplish.
Real estate agencies have specific requirements, and its these requirements that this, the #1 Real Estate WordPress theme, addresses. The web-building features you need are all there, plus specialized features you can't afford to be without. Houzez saves you a ton of time as well.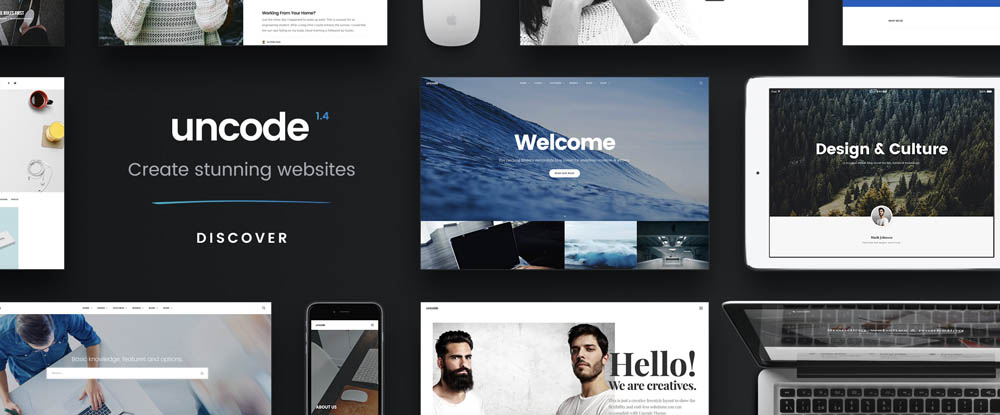 Uncode is pixel perfect, and it has all features you would expect in a premium multipurpose theme, including a couple of surprises you aren't apt to find elsewhere.
In addition to a delightful selection of design concepts, and the enhanced version of Visual Encoder, there's a pair of features unique to Uncode than makes building a website that's bound to please the most discerning client: Uncode's Adaptive Grid System and Adaptive Images System.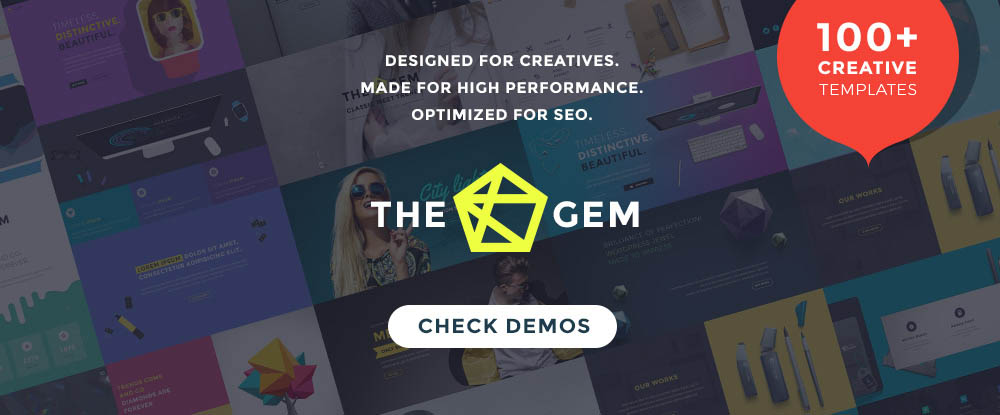 More than a few web designers consider TheGem to be the ultimate web-building toolbox. Without touching a line of code, it will take you but a few minutes to build a high-performance website that's bound to please your client.
TheGem offers super-flexibility with its 40+ multi-purpose design concepts, accompanied by a large assortment of demo pages, flexible page layouts, and navigation options. With TheGem you even get a fully-featured, ready-to-go WooCommerce fashion store.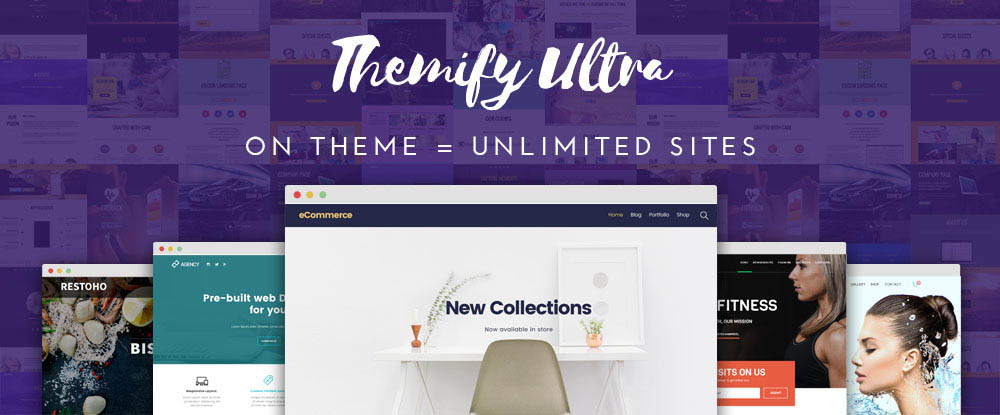 Ultra may just be Themify's pride and joy. At the very least, it's the most flexible and powerful WordPress theme in the Themify product line.
In addition to having the features you would expect in a premium theme, Ultra now comes with pre-made demo sites, and design skins to give your website pages a very special look. With Ultra, you can set up a sample site in minutes, to share with a client for feedback.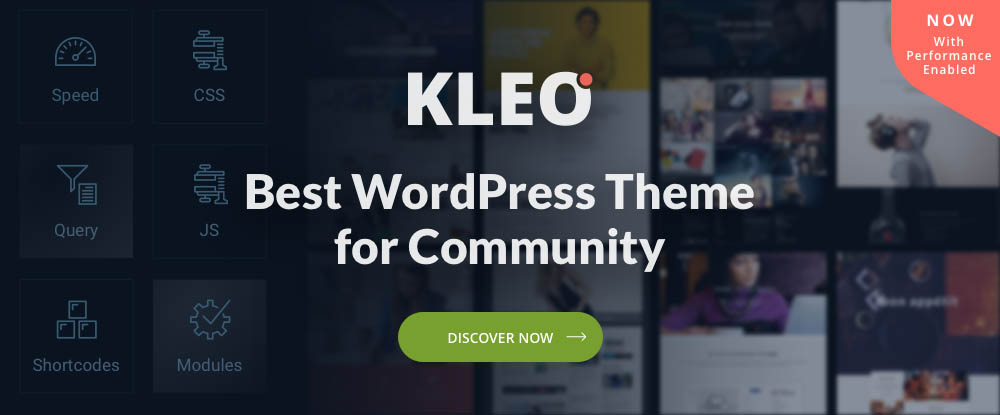 If you're looking for a WordPress theme specifically designed for building a community-oriented website, don't bypass Kleo.
Kleo has precisely the functionality and features you need to incorporate items such as a profile search, a social media login capability, or an activities and events calendar into your site. There's also functionality to set up a forum, and other features you'll seldom find in the general-purpose themes.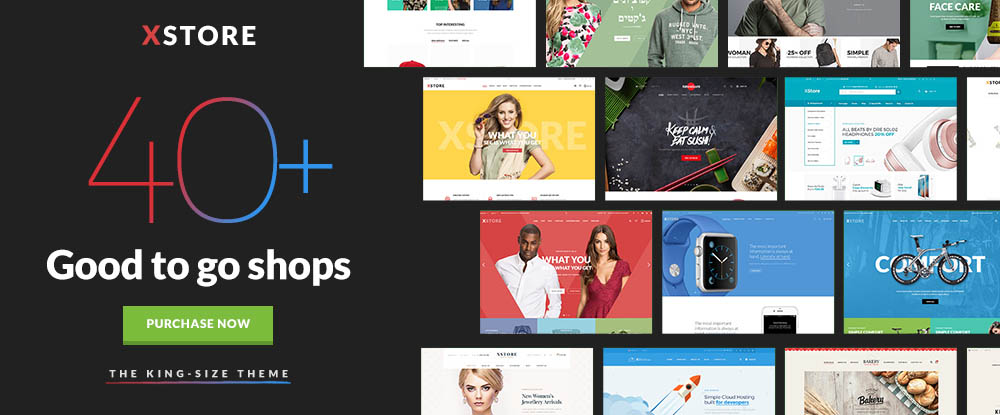 If building an online store is on your to do list, what could make it easier than selecting a WP theme like XStore, and its selection of good to go shops?
All you need to do is pick a page that appeals to you, and start customizing. XStore has the tools, settings, and pages you need to build a trustworthy store and create an awesome UX; all wrapped up in an elegant, carefully-crafted package.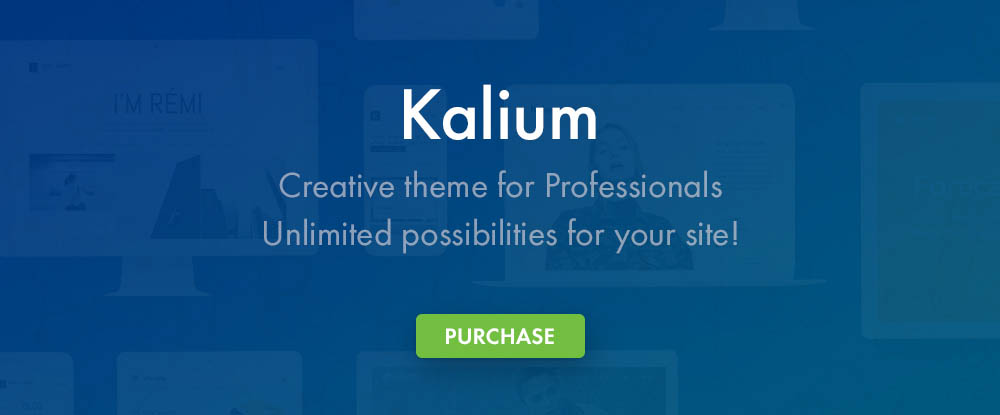 With Kalium, clean and minimalist is the name of the game. Kalium is really well (as in superbly) organized. Designed with professionals in mind, this theme is so nicely put together that it's also an ideal website-building tool for a first-time web designer.
Its features include the popular Visual Composer, and a valuable selection of plugins and bonus elements. Kalium is also WooCommerce ready.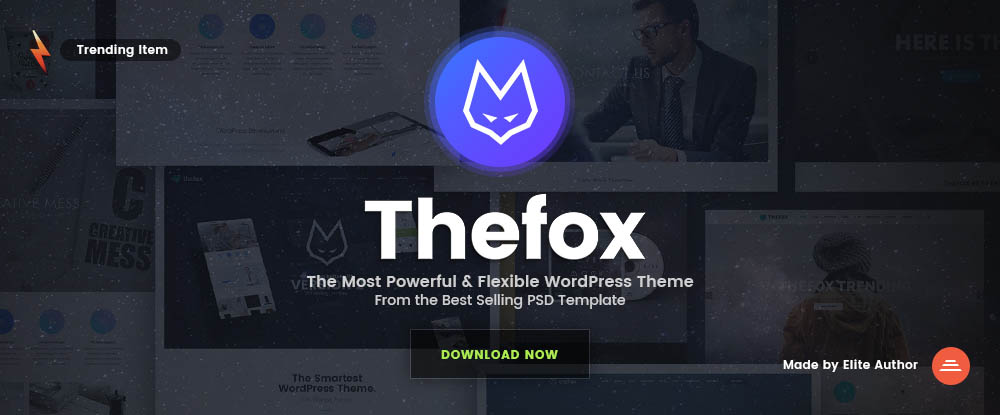 It started with a collection of top ThemeForest PSDs, and evolved into TheFox, a brand new, super-clean, multipurpose WordPress theme that is literally bursting with new and improved-upon features.
As an example, 35 modules have been added to enhance the popular Visual Composer. No coding is necessary, and, if you believe all the reviews and comments, users simply love TheFox and will tell you the support is superb.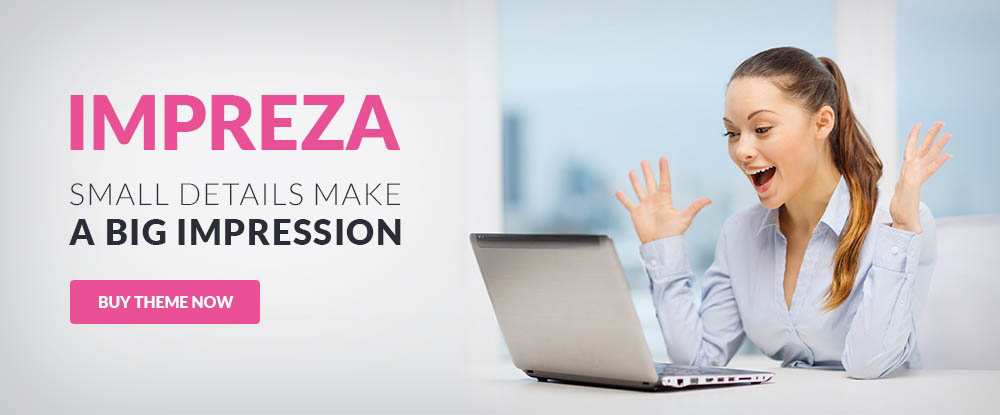 Impreza is an impressive multipurpose theme in many ways, but there are two features that warrant giving this theme a closer look.
One is its exclusive visual builder for a website header. If you can think of a header layout, you can build it. The other is its unique set of demos: Minimal Shop, Mobile App, Creative Agency, Blog, and One Page, to name a few. Take Impreza for a free spin.
Final thoughts
You can do almost anything in the way of web design with the top-of-the line multipurpose themes shown here. Yet, there are those instances where a specialty theme, or a theme oriented toward a specialty, may serve you better. It shouldn't take long to find what's right for you, and you certainly don't have to worry about making a bad decision.