One of the things that made the world a much better place is the fact that there is an app for any need we have.
Efficiency is now part of our lives, and what we used to do in days, months, or years, we can now do in seconds, minutes, and days.
If you are looking to create apps, you need a professional, powerful, yet simple to use low code platform like TeamDesk.
This is not the single low code platform in the market, there are other options too.
But TeamDesk is the most advanced, simple to use, and using it you will create the software you want.
This is what this software will help you achieve and others might not.
TeamDesk is the number 1 choice of people looking to create their own databases / application software, quickly, without effort and skills.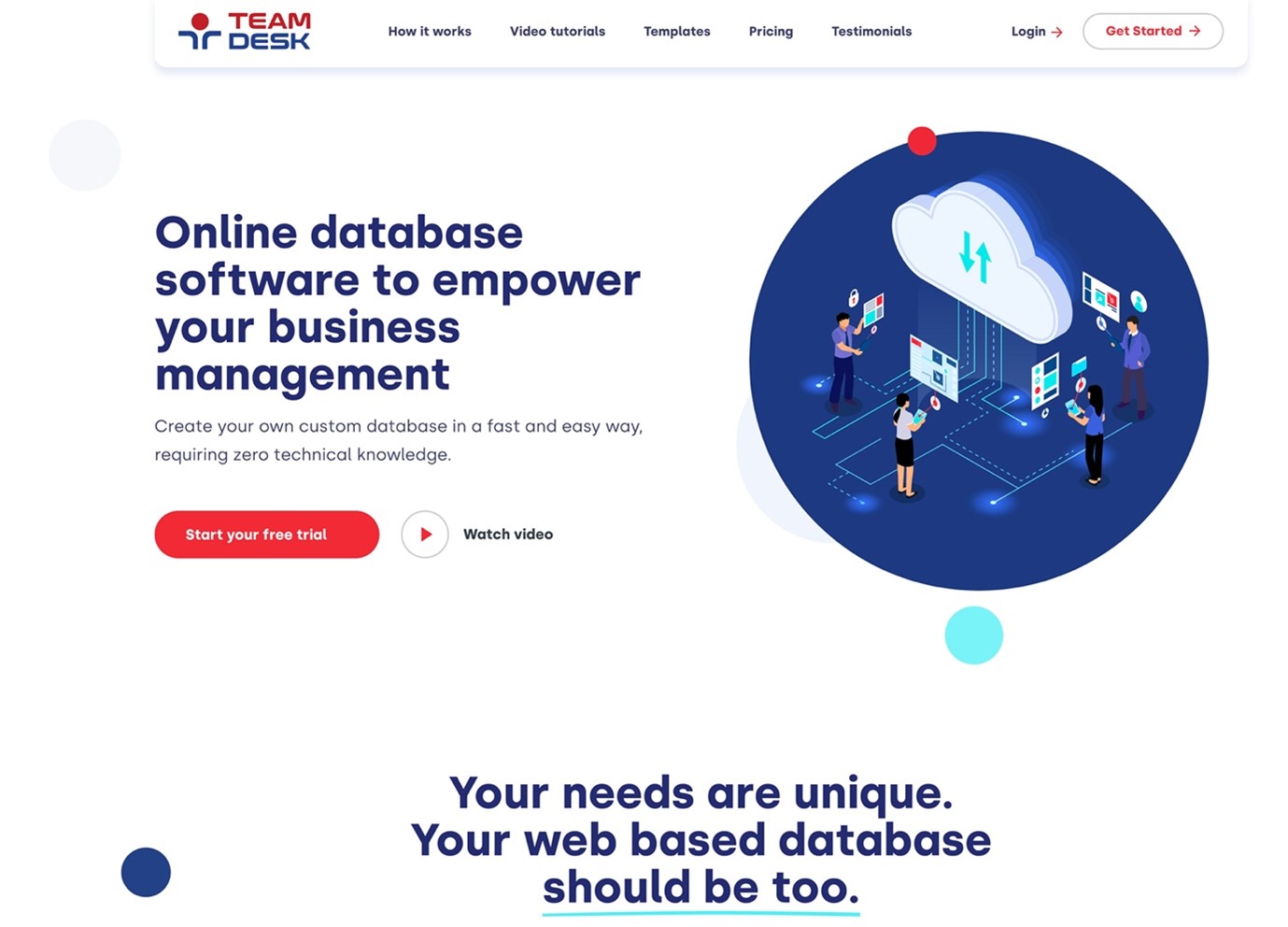 Why?
Because it is simple to use, it includes over 70 pixel-perfect and fully customizable templates, and because the interface is highly intuitive.
The software is a low code development platform that you can use to create application software by using a graphical user interface and not written code.
Because of that, even people with no coding experience can create all kind of application software.
So forget about hiring expensive developers and teams, now you can start creating the software you want, all by yourself.
To find out more about useful TeamDesk is, you should read testimonials.
There are over 30 testimonials from companies that use TeamDesk with huge success.
Read them and understand how powerful TeamDesk is and how it will help you and your company reach your goals.
TeamDesk is a pay as you go service, there are long term contracts or commitments.
There are 3 plans to choose from:
Starter edition – $49 per month
 Up to 5 users
Unlimited numbers of tables
Unlimited records
Unlimited storage space
Unlimited customer support
Team edition – $99 per month
Everything from the Started edition
10 users included
Plus extra user packs available
Enterprise edition – $249 per month
Everything from Team edition
10 users included
Unlimited databases
Rebranding
Enhanced security
As you see, the pricing is highly affordable and competitive.
And the great thing is that even the very first plan which is just $49 per month includes enough things so you can start creating your own databases / application software.
To make sure that TeamDesk is the right choice for you, try the 14-day free trial.
As I already said, TeamDesk lets you graphically create online databases / application software.
So it will be easy.
To make it even easier, TeamDesk created lots of video tutorials that you will find directly on their website.
Watch these video tutorials and find out how to easily do what you need.
TeamDesk will help you create databases and application software much faster than you think.
The team behind TeamDesk overengineered the software to be highly efficient and simple to use.
Start a free trial and see how simple it is to use.