Some web designers labor under the mistaken assumption. They think that although a multipurpose WordPress theme might do some things quite well. They assume that it can't possibly do everything to your satisfaction.

It's the old "Jack of all trades, master of none" adage. A saying that admittedly holds true for lots of things. But not for top multipurpose themes like these.

Is your objective to build a business website or a portfolio site? Or, perhaps, publish a blog or set up an online store? If you want to build a couple of dozen websites over the next few months, that's also fine. Any of the following website building tools will serve you well.

It's true that on occasion a specialized theme might serve you better. After all, that's its purpose.

For most projects, however, a multipurpose theme is a wise investment; so, why not check these 12 out?

You'll be glad you did.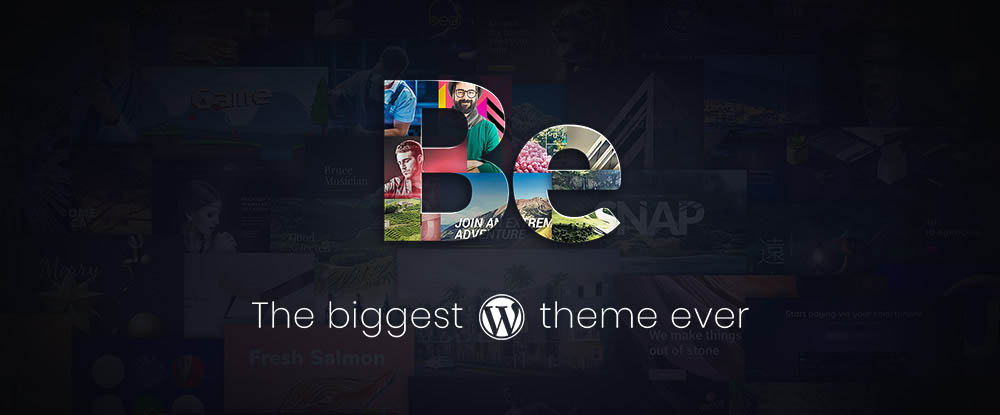 Be Theme is a website building machine that can do anything and do it well. The sheer number of core features (40 or so, plus the brand new Header Builder) will see to that.

It's not only the number of core features that makes Be Theme the biggest WordPress theme of all (as well as being one of the most flexible). It's Be's library of over 400 pre-built websites that makes it oh-so-easy to create virtually any website type or style.

Start by downloading a pre-built website with a single click, customize it using the Muffin Builder and Options Panel, use the Layout Generator to create new pages, and the Shortcode Generator and shortcode library to get precisely the design you want down to the tiniest of details.

Creating a user-friendly UX isn't a problem either. The foundation for your UX is embedded in the pre-build websites, plus they're responsive and search engine friendly.

If you have your website content at the ready, it's not unusual to have a complex website up and running in as little as 4 hours.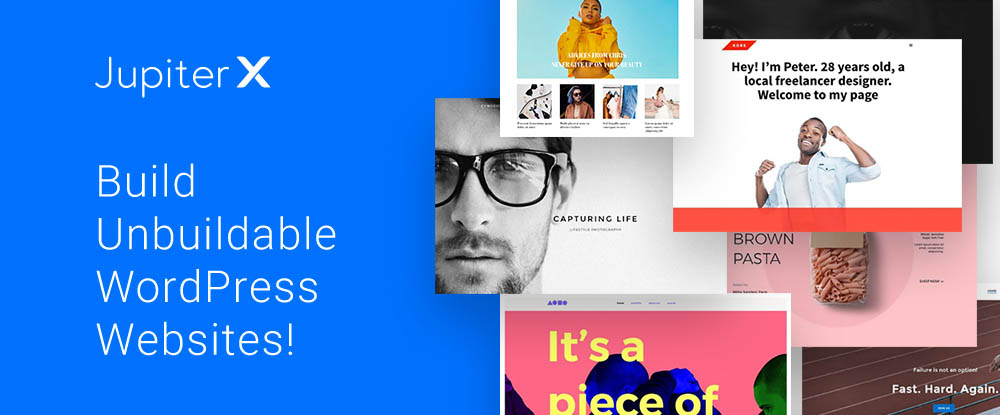 Jupiter X is another multipurpose theme that will do virtually anything you ask of it, including building websites that most website-building themes, tools, and web designers tend to treat as being unbuildable.

That's particularly true with blog pages and portfolios. Many if not most themes provide templates with a few options, which is OK for some uses but actually places limitations on what you can actually accomplish.

Not so with Jupiter X. If you have a design in mind for a portfolio or blog layout that stretches the envelope, Jupiter X will help you design and build it to your exact specifications.

The same is true with your WooCommerce shop, where the Shop Customizer lets you customize store elements that other themes do not (e.g., carts, and checkout pages).

Jupiter X is a makeover of Jupiter, a theme created by Artbees, a member of the Power Elite Envato Hall of Fame. It's scalable and developer friendly, and its exceptionally user friendly as well.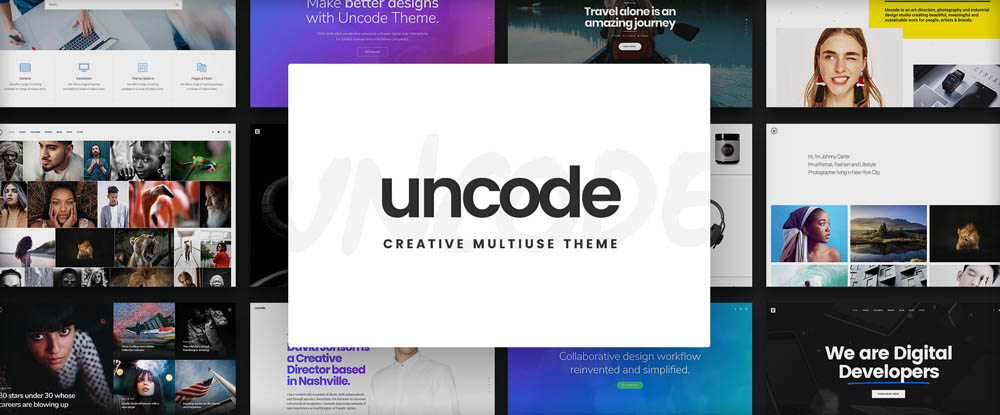 Its large and growing customer base of happy users will tell you all that needs to be said about Uncode, a creative multipurpose theme that just happens to be one of ThemeForest's all time bestsellers.

Uncode's adaptive grid system, the most advanced website-building feature of its type, gives you a ton of flexibility and the adaptive images system guarantees that your images will be automatically re-scaled to appear as you want them to on any size screen on any device.

Unlike some themes, Uncode is not based on a series of standalone demos; you can import any demo page at any time without importing data you won't be using.

There's much more, including 200+ option-rich design modules, and 28 powerful Visual Composer modules.

To get a better feeling for what this multipurpose theme can do, we suggest visiting the website and browsing the showcase of user-built websites. You'll find them fascinating and inspiring.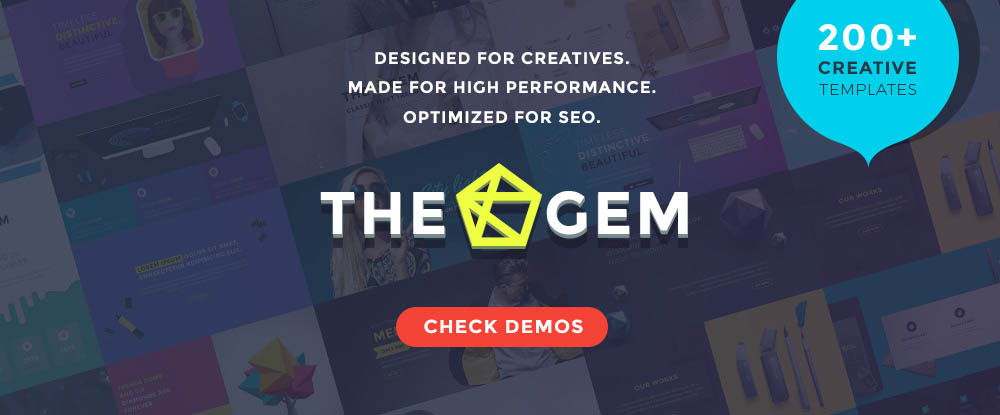 TheGem's authors succeeded big time when they set out to design and build the market's ultimate website-building toolbox. With its 150+ demo pages and 50 or more multipurpose design concepts, flexible page layouts and more, you have the Swiss Army knife of multipurpose themes at your fingertips.

TheGem is an ideal website-building solution for startups, agencies, creatives, and any business niche.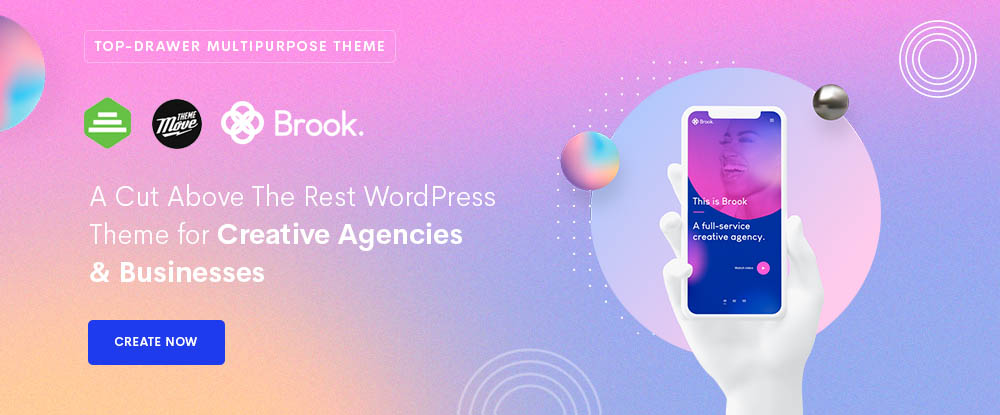 There's no need to purchase many niche themes for every website you create. Just one versatile multipurpose theme like Brook is enough. Highly customizable and functional, Brook is truly worth your time and effort.

The ThemeForest's best-selling theme features striking homepages, portfolios, blogs, WooCommerce, Instagram shop, one page scroll, mega menu, high pagespeed, Retina sliders, drag&drop page builder, and Awesome fonts. It perfectly fits for creative agencies, graphic studios, designers, digital companies and businesses.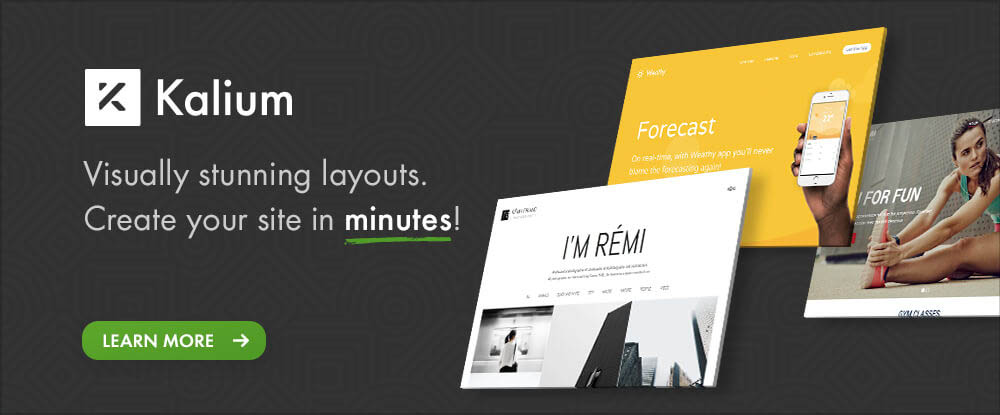 Kalium is a remarkably flexible and easy to use multipurpose theme. It has gained a solid reputation for the quality of its customer support and its periodic updates.

Kalium's features include impressive selections of theme options, layout design and full-content design demos. Since everything is drag and drop you can build virtually any style or type of website you want to.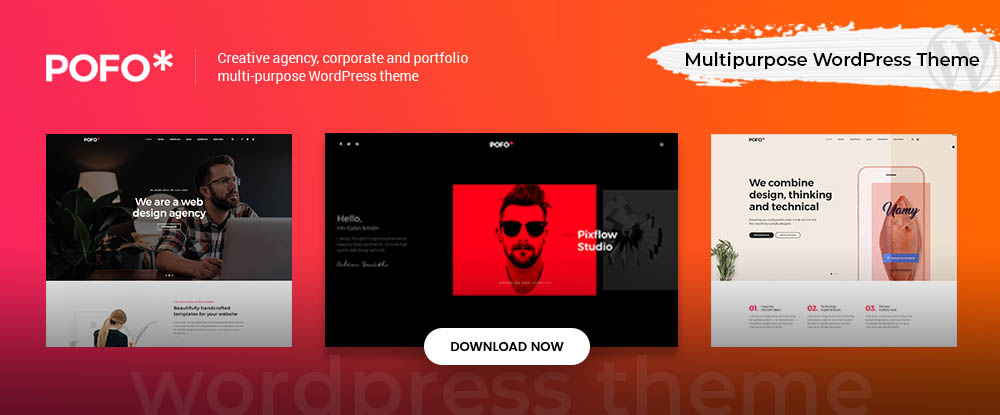 Due to its outstanding flexibility, you can use Pofo to create any type of website you may have in mind. Where this multipurpose theme really shines however is for building creative agency websites and for those in need of an attention-getting portfolio site.

Bloggers and online store website builders also give this blazing fast, customizable, and flexible theme high marks thanks in part to the wealth of home and demo pages and pre-built elements it features.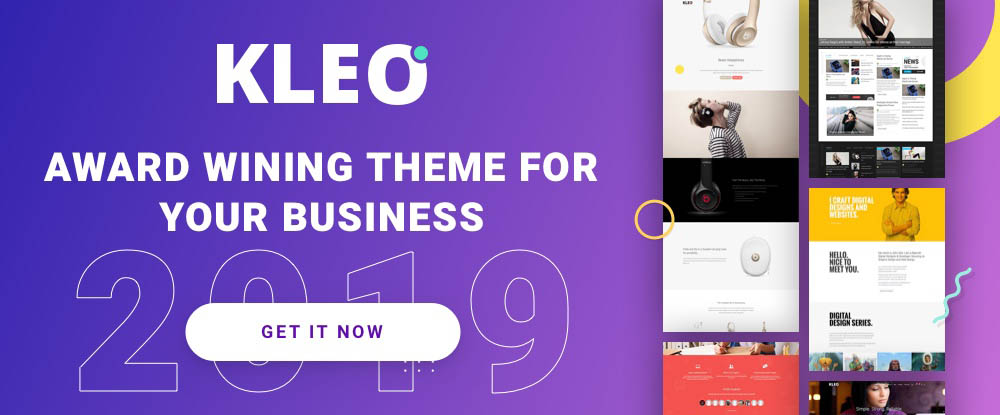 If you already have the content you plan to publish close at hand, Kleo's visual drag and drop page builder and inspiring, ready-to-use demos makes it easy to have a website ready to go in a matter of minutes.

This award-winning theme is easy to set up and easy to use, and since it's extremely plugin friendly, its extensible as well.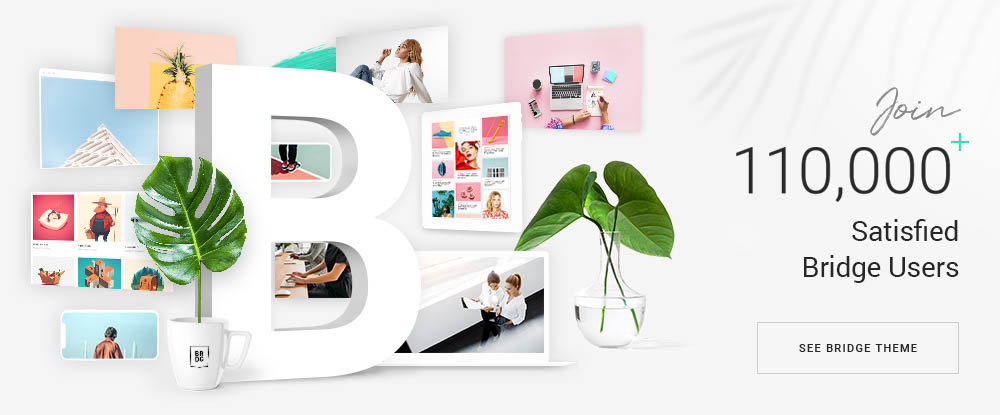 Its more than 110,000 delighted customers will be quick to tell you all the things they like about this bestselling creative theme. If you're eager to get your next project off to a fast start, you can pick one of Bridge's 370 pre-made websites to make that happen.

This multipurpose theme's open-ended customization features along with the WP Page Builder and other select plugins make it an ideal choice for any website type or business niche.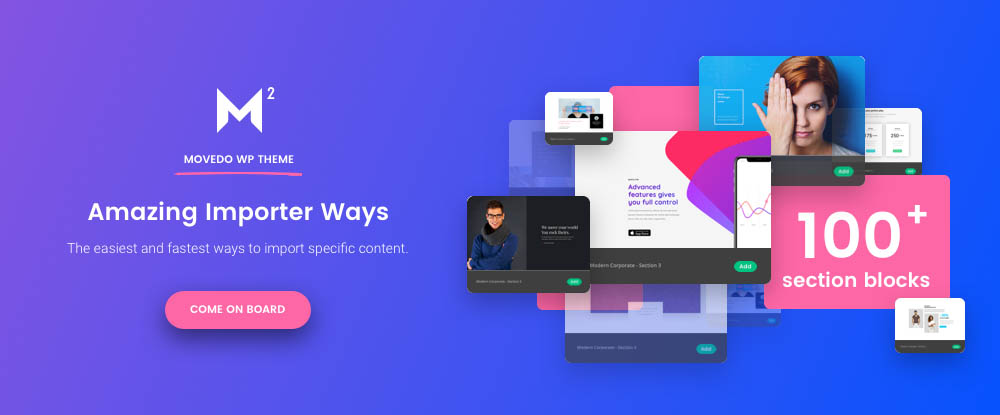 Website visitors look to be informed, and with the right website-building theme, excellent content and a solid UX you should have no trouble attracting and engaging them.

They like to be entertained as well. MOVEDO's cutting-edge designs, ultra-dynamic parallax effects and unique animations serve as a kind of magic wand you can put into play to give your websites a little extra spark and pizzazz.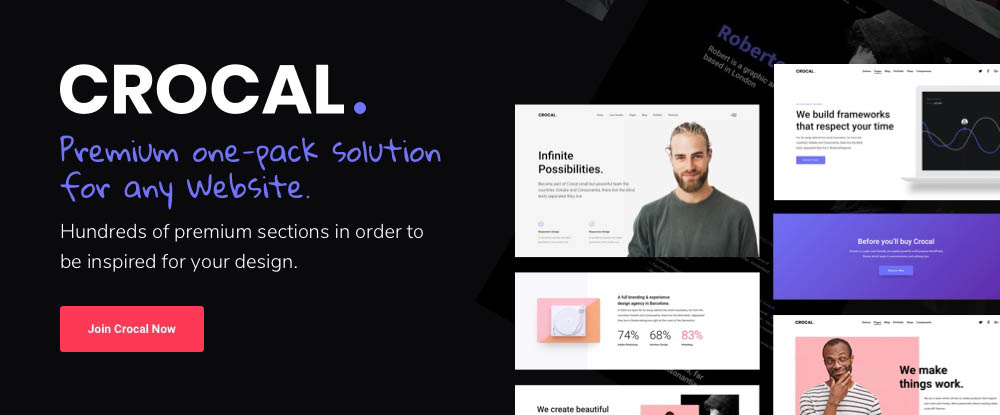 Crocal took its place in the world of premier WordPress themes last January, so it's a relatively new kid on the block. That hasn't stopped this brainchild of the #1 rated ThemeForest elite author from making its mark as a website-building tool deserving of serious consideration.

Crocal's features include a highly advanced grid system, it's Gutenberg compatible, totally compatible with WordPress, and fully compliant with GDPR requirements.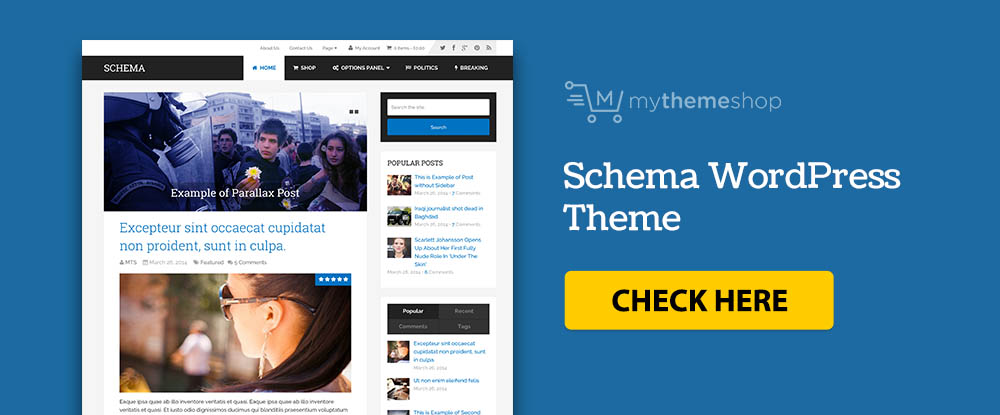 The Schema has everything needed to build award-winning websites – plus a bonus. It skillfully manages a design task that many, if not most, web designers tend to struggle with – making sure their designs are SEO friendly.

Schema loads pages quickly, guides the search engines through your content element by element and has clean code.
Conclusion

We hope we've made your search for a multipurpose theme a little easier for you. We narrowed it down to the best of the best, but there's still some work that needs to be done.

You need to find the multipurpose that will serve you best. The choice is entirely up to you. We've provided enough information to make that part of your search effort go as smoothly as possible.

Happy shopping!