Usually, the most used web tools and services are the ones that are having the best return of investment. That is why we built this article and we wrote about 40+ web tools and services that are used by millions of people.
Find out which is the preferred WordPress support service, the best real-time collaboration tool, the best WordPress themes and plugins, and much more.
Here we start.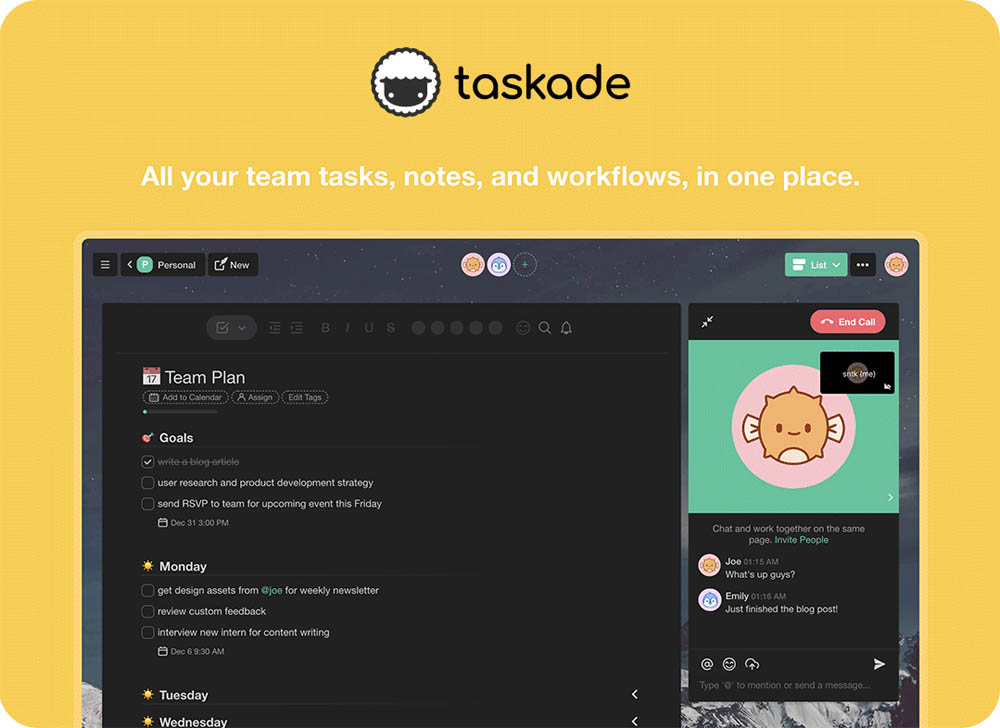 Most of my close friends are working remotely or they collaborate within their companies with people from all over the world. Working in the same office is quickly becoming history as people realized that this is not making sense anymore.
People can now work for top companies from all over the world, directly from their homes or from a Starbucks. Companies also figured it out that they can hire super people from everywhere there is the internet. They stopped searching for experts only within their cities, they hugely expanded their areas.
To do remote working and collaboration, you only need to be open-minded and have the right tools – Asana, Trello, Google Docs, and Slack. But if I tell you that there is a remote collaboration tool that has all of this included, and even more?
The name of the tool is Taskade, and it is quickly getting traction, becoming the favorite collaboration tool for thousands of people, agencies, all kinds of companies, and other people.
Taskade is used for both real-time and asynchronous communication, and it works on all systems: iOS, Android, WEB, Computers, and Macs.
The design is minimalistic and the interface is fast and intuitive. Everything you need is always there, easy to be found, it's very similar to how Apple devices work.
Taskade is free to use (with some limitations) but the PRO version is only $7 per month and it is loaded with tons of things, including unique features for the online collaboration industry.
2. Privacy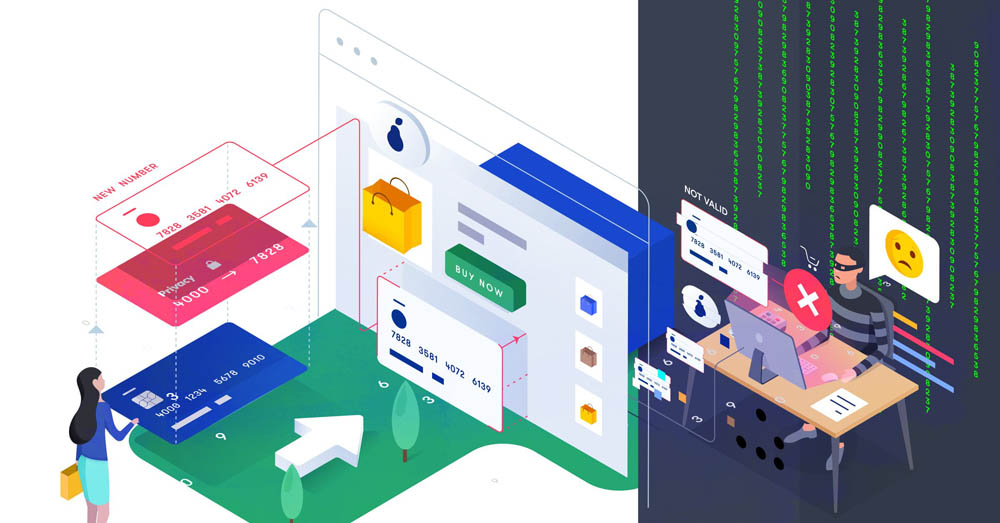 As online shopping becomes a part of everyday life, so does the potential for your personal financial information to be stolen across the internet. We experienced the highest amount of data breaches last year, where billions of private records were exposed for hackers to take advantage of.
To protect ourselves, we should all use Privacy. This service creates unique virtual cards that mask your real financial information and keep your money safe, in your bank account. For each virtual card, you can set up spend limits per-website of per-month, stop automatic payments (for instance, if you signed up for a 30-day free trial, you can set up a single-use card that you can close immediately so you don't have to worry about forgetting to cancel the service). If you suspect fraud for your virtual card, you can pause or close it in a second; you don't need to call your bank and jump through any customer service hoops. Your money is protected.
Privacy is absolutely free to use. Lock down and protect your money with Privacy.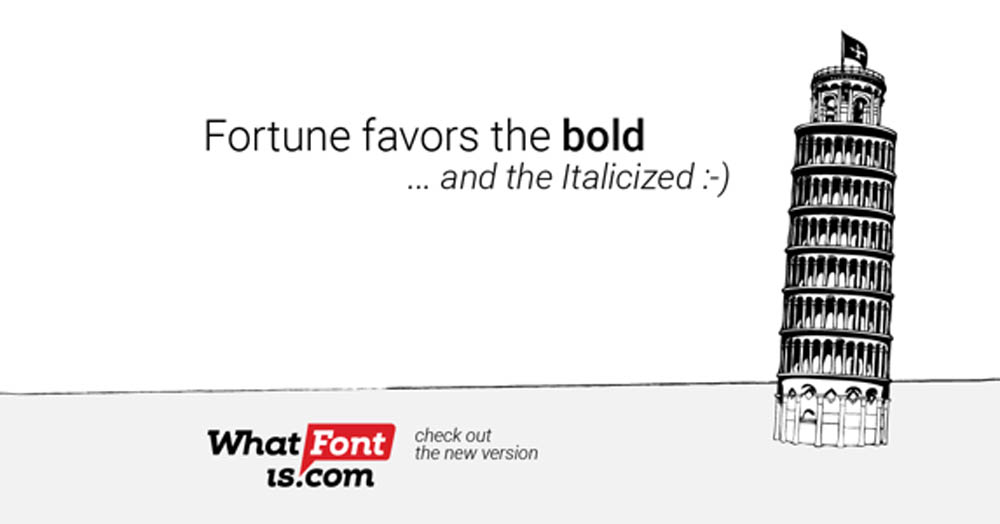 WhatFontIs will help you identify any font from any picture, being the best font finder tool on the internet. Using this free platform, you can identify a font in 60 seconds or less.
Take a picture of the font, upload it on WhatFontIs, write down the characters (this is made automatically by the platform if you are registered), edit/crop the image if needed, and right after WhatFontIs will tell you the info you want: the name of the font, the price, and where to get it from, including over 60 free and paid font alternatives.
Use WhatFontIs for free, you don't even have to register. It is efficient, fast, and super simple to use.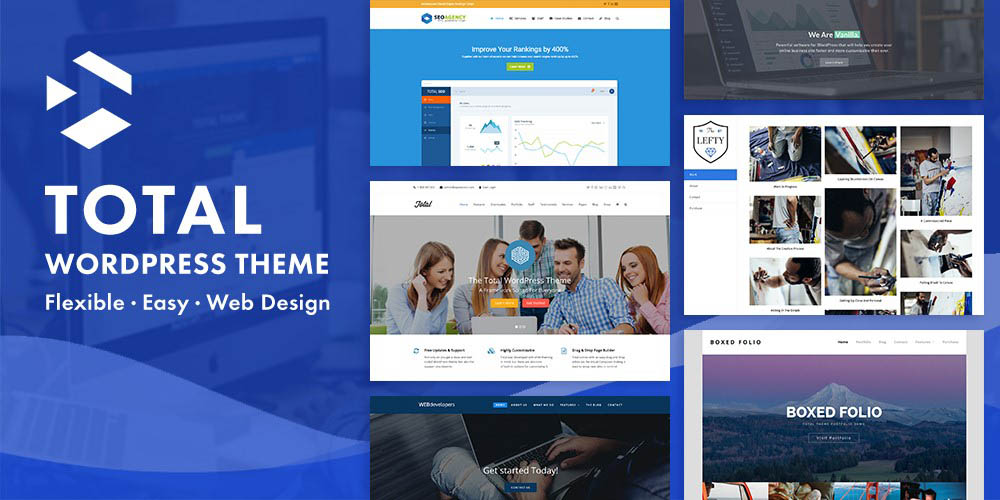 If you are a freelancer you will especially enjoy using the Total theme.
Long gone are the days where you would have to search for a new theme for each client.
Once you get familiar with Total, you'll want to use it on all your client sites making things easier and faster! You can start out by importing one of the beautiful online demos and tweak it for your client's needs or simply develop the site from scratch by adding your page content with the page builder and tweaking your design and main theme settings via the live WordPress customizer.
Just have a look at some of their industry-specific homepage examples to get an idea of just what kind of magic Total is capable of. The theme is packed to the brim with great features like WooCommerce integration or Unlimited Portfolios.
At a price that is less than a tank of gas there's no reason not to get Total today and start building your new website!

Ever asked yourself that question? If you want to be included in the future, you need your own app.
Appy Pie's App Builder will help you create your app, for free, by following 9 easy steps. In the tutorial, they explain very well each step.
Your dreams will become reality with Appy Pie – the super app builder that everybody can use with huge success.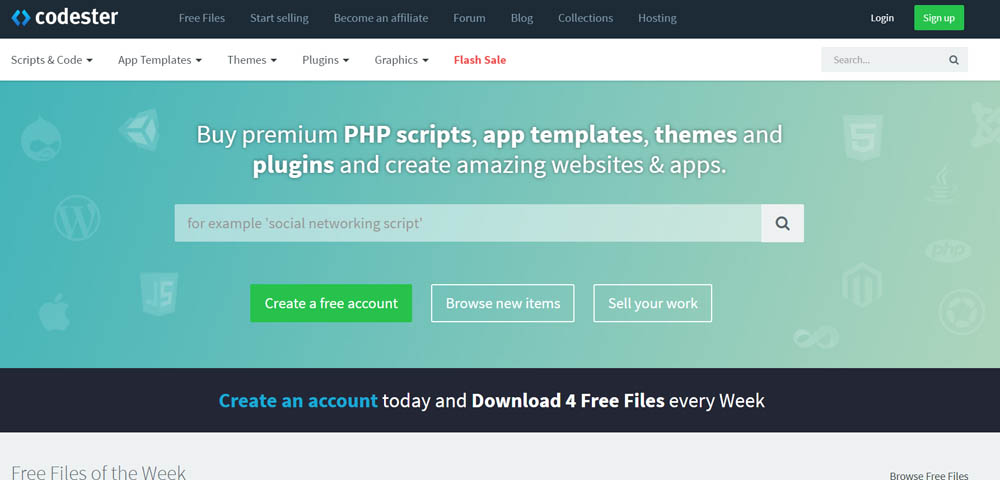 Codester is a huge marketplace filled with thousands of premium PHP scripts, app templates, themes, plugins, graphics and even more.
Always check the Flash Sale section where hugely discounted items are being sold.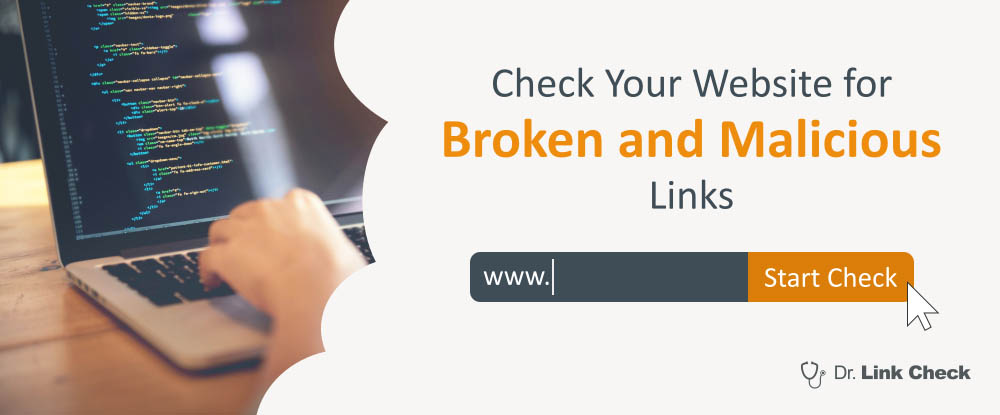 Your website has broken and malicious links? This is bad for business and for SEO.
Use Dr. Link Check to scan your website in seconds for such links and get a detailed report.
Get rid of broken links.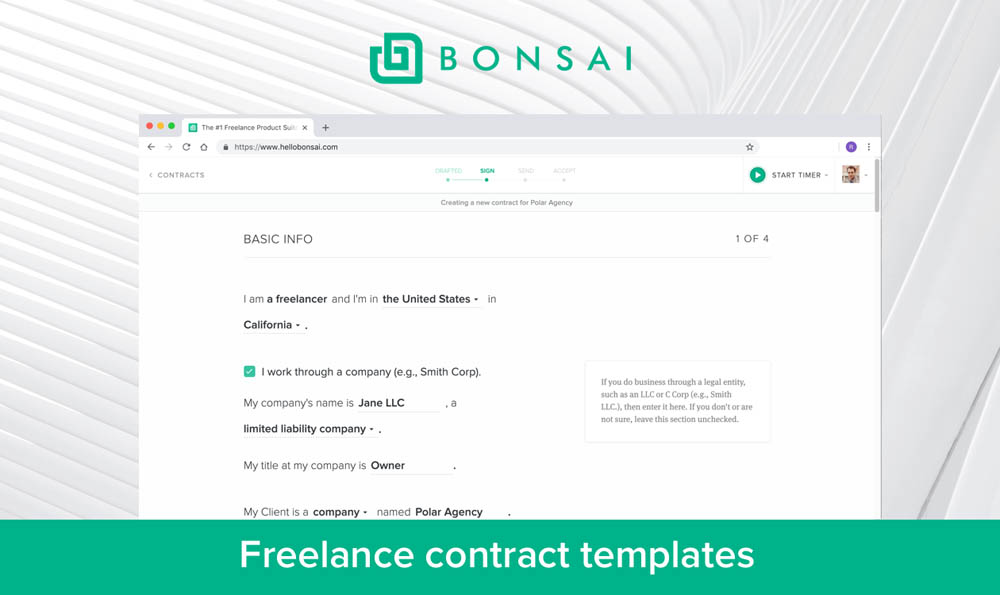 Are you a freelancer and you want to generate graphic design contracts, to build invoices and proposals, to track expenses and payments, to manage customers, and everything else in just one place, with only one tool? Then Bonsai it is the right tool for you.
Register for the free trial and see Bonsai in action.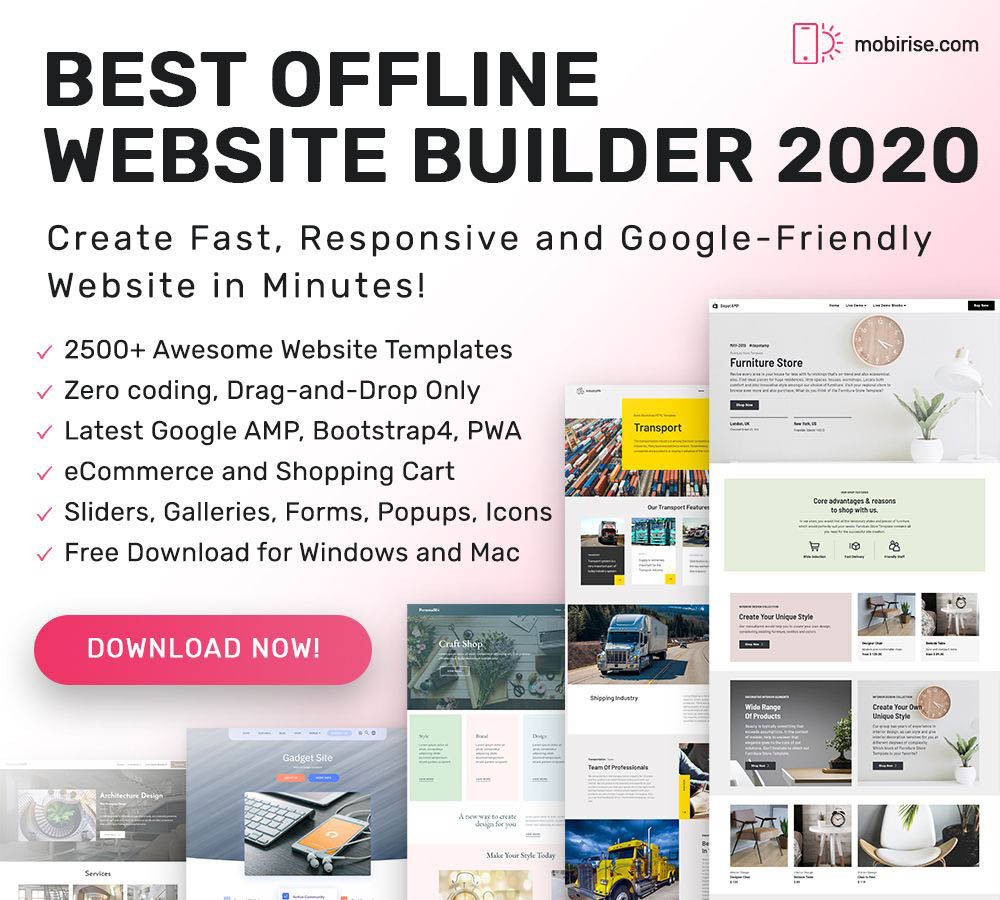 Mobirise is the best free website builder on the market that comes loaded with tons of things: 2,500 awesome website templates, with sliders, galleries, forms, popups, icons, shopping carts, and much more.
Create your website with Mobirise, the process is straightforward and enjoyable.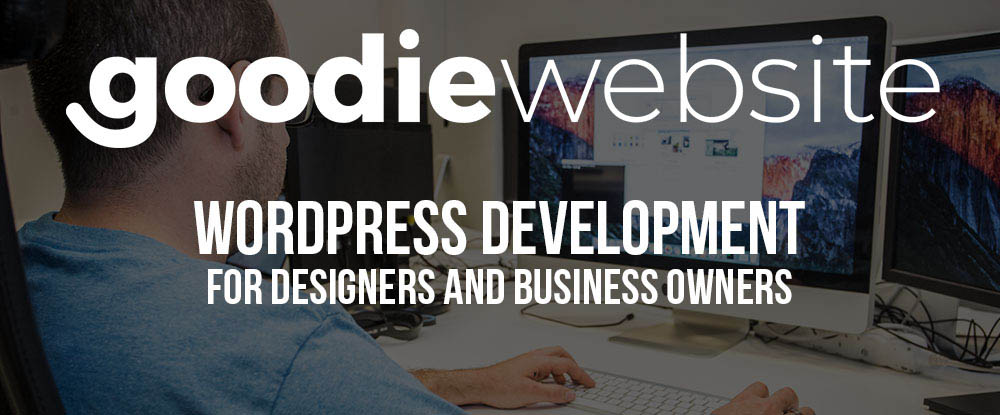 Goodie is a popular web development service that has tons of experience in this market.
It is a perfect fit for designers that need a reliable web development partner and for business owners that need simple WordPress websites, email templates, and 1-10-page websites.
Work with Goodie, they always deliver on time.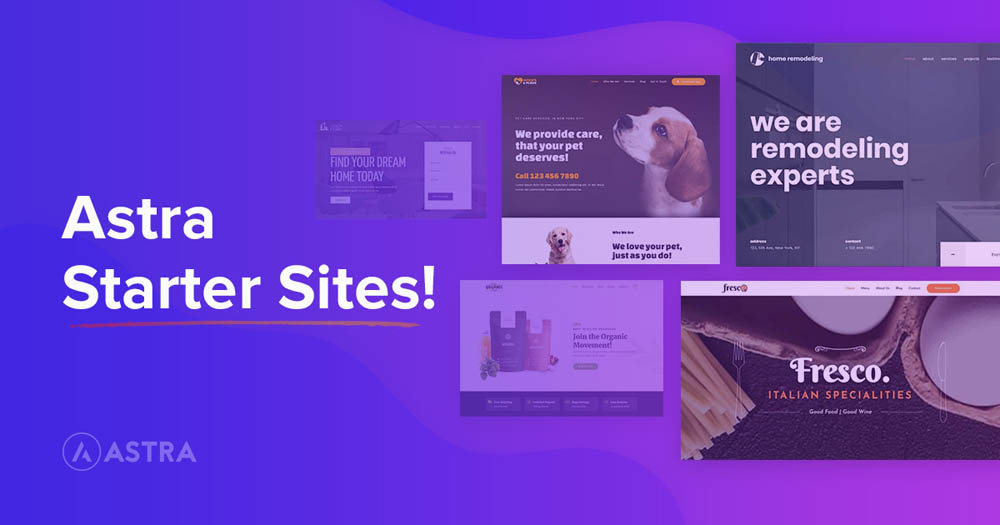 Elementor is used by millions of people. How can you make your website stand out of the crowd?
Astra will help you with 100 free and premium Elementor themes that will put your website in front of your competition.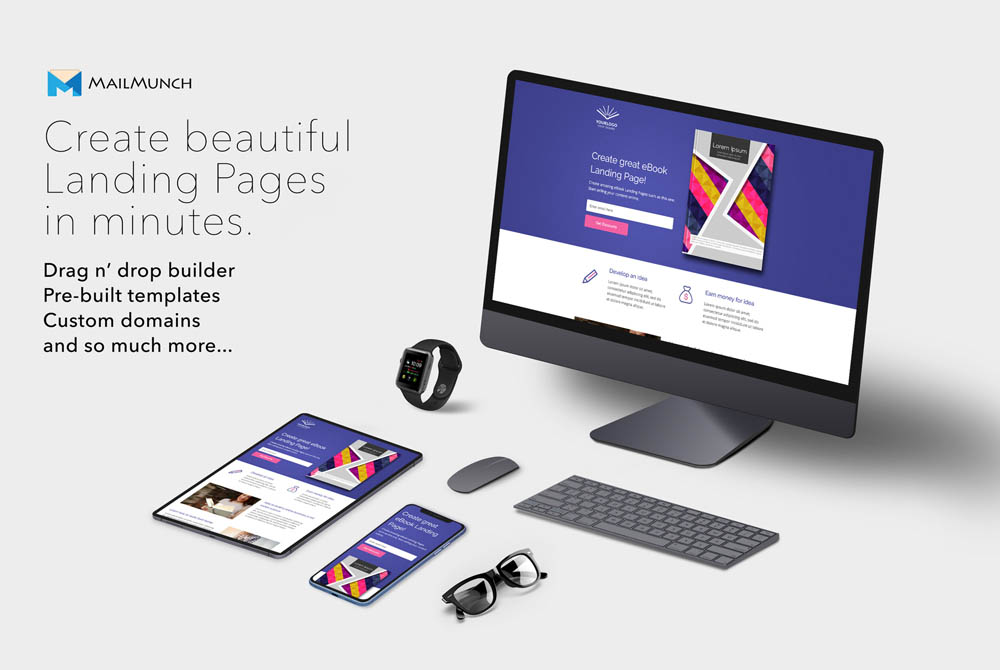 Looking to increase conversions by up to 400%?
MailMunch is the fastest-growing landing page platform that you can use to achieve that.
Create from scratch using the drag-and-drop builder or by editing the included landing page and squeeze page templates. You decide, both ways are efficient and fast.
13. Email Template Builder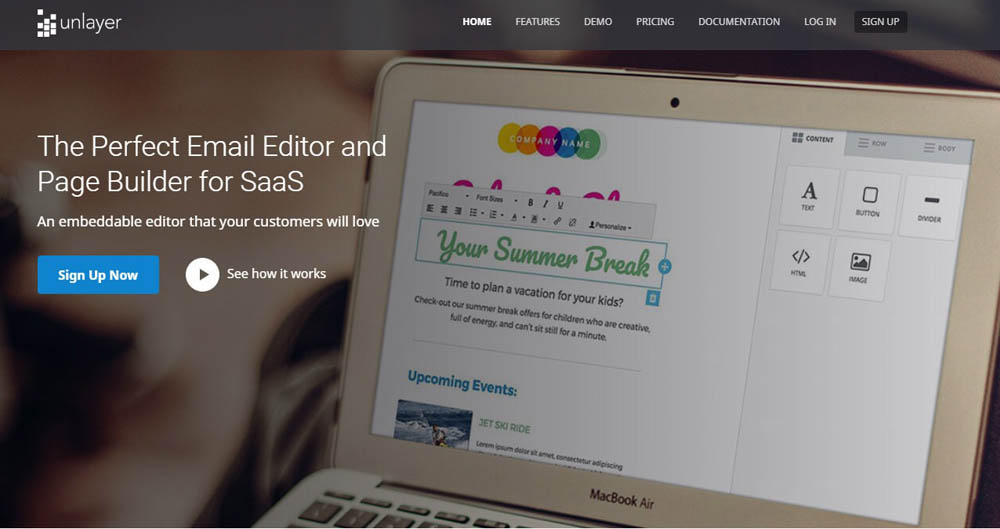 Unlayer is the most popular email editor and page builder for SaaS that you can quickly embed on your website.
Let your customers with 0 coding and designer skills to create landing page and emails that convert. They will find brilliant templates included and a drag-and-drop builder.
See how it works, it is very cool.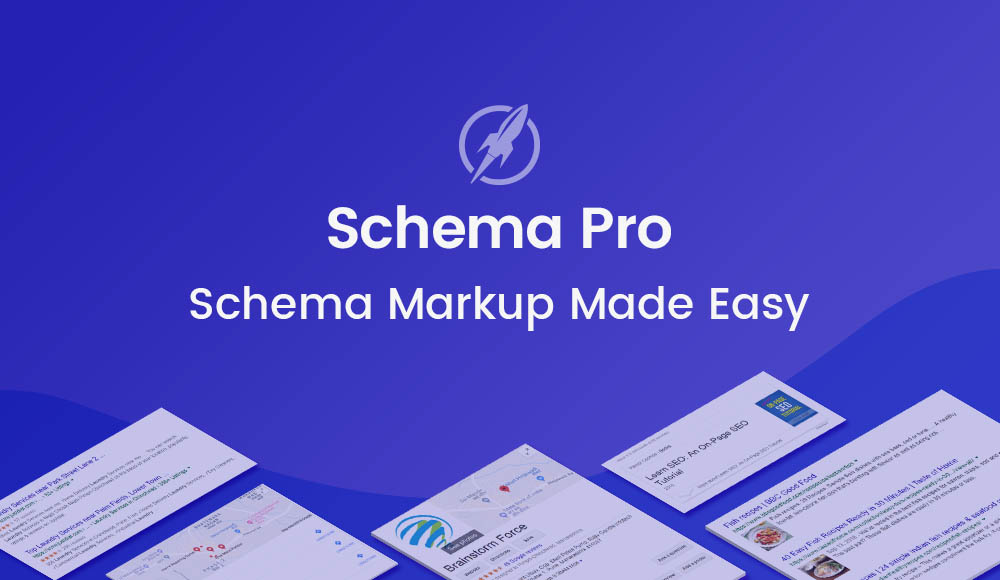 Looking to add schema markups to your WordPress website?
Schema Pro is the most popular and efficient WordPress plugin for that.
Press one button and all the markups will quickly be added to the selected pages.
Get Schema Pro.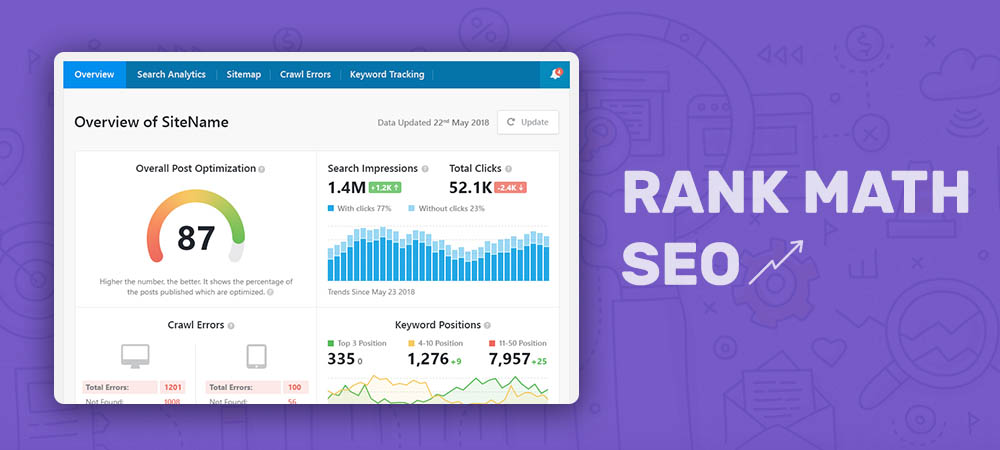 Rank Math is the right WordPress SEO plugin if you want an autonomous software, free to use, that will make your website rank higher in search engines.
The configuration is simple and fast.
Get Rank Math, it is free.

Imagely offers the best photography WordPress bundle – themes and plugins – for creating your own online portfolio.
The themes and plugins are all specialized for Photography, being loaded with very cool features. It supports automated print fulfillment and much more.
Browse Imagely.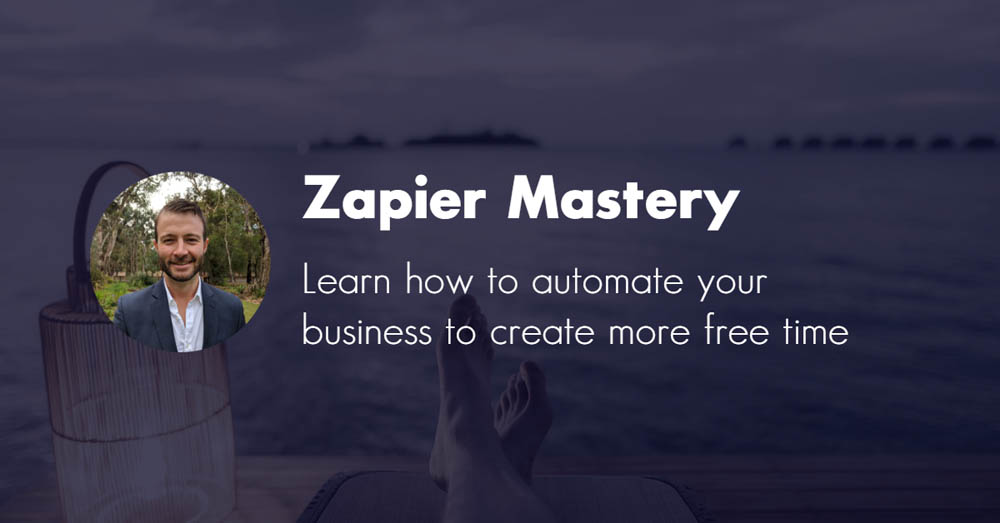 Zapier Mastery will teach you how to learn business automation. The course was built by a top automation engineer, and it is very interesting and well structured.
Learn business automation and create more free time.

Cool photographs should be displayed in stunning galleries, on super photography websites.
To achieve that, use Photocrati, they built the best premium Photography WordPress themes. All of them are gorgeous and heavily optimized for this niche.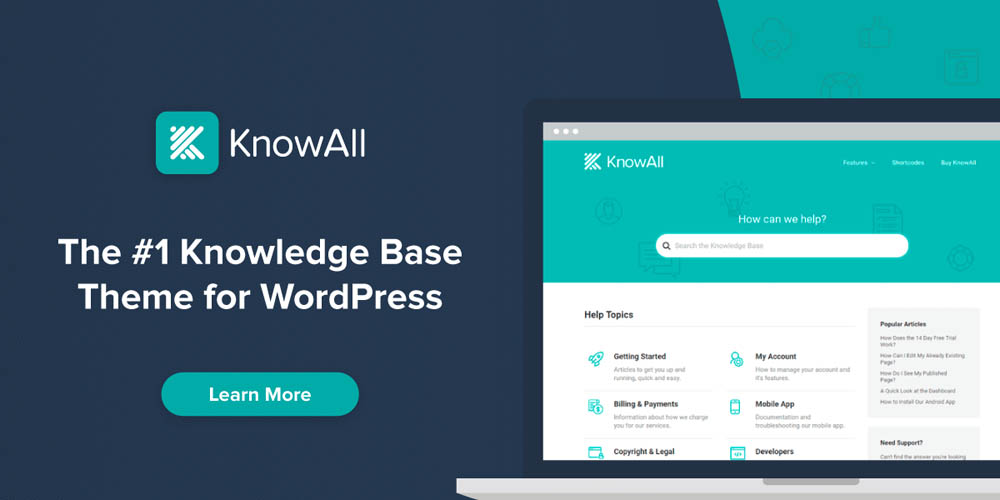 Use knowledge base to help potential customers find more about your products and services, and existing buyers to find answers to their questions, without getting in touch with your support.
KnowAll is the best knowledge base WordPress theme that will help you achieve that, being much better than everything it is on the market.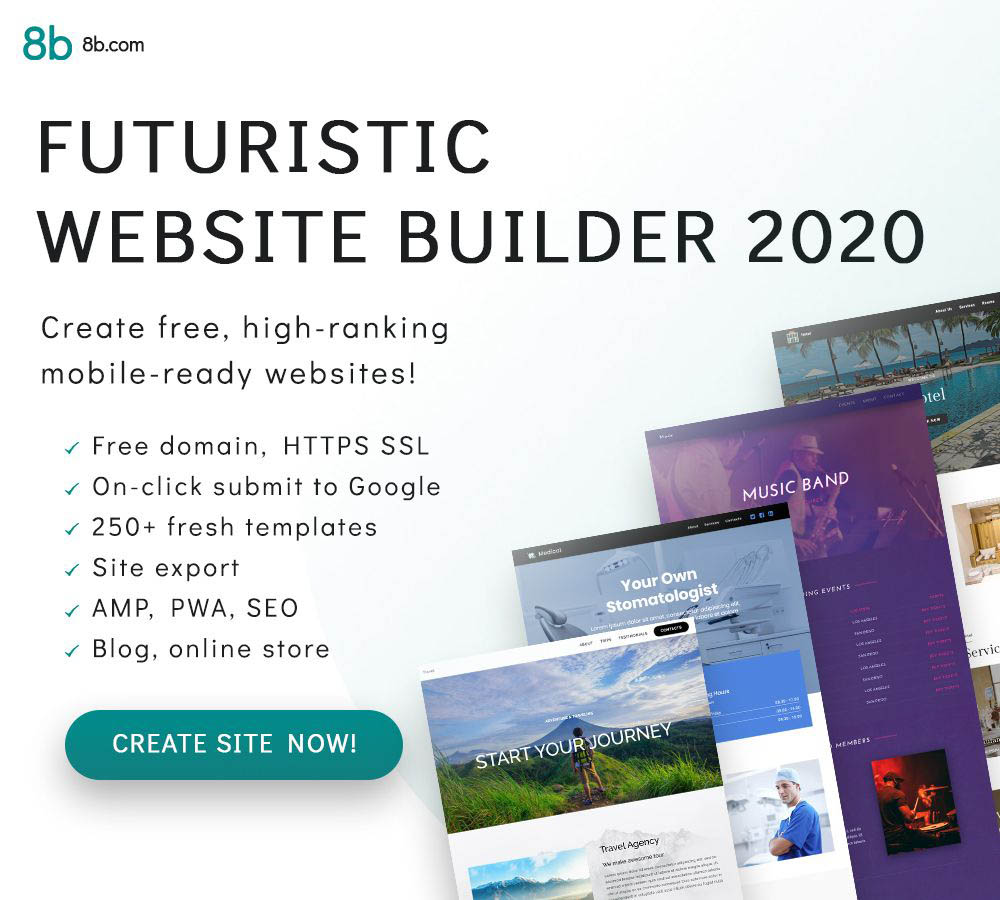 8b is the simplest website builder that you can use with 0 experience and skills to create professional and fully functional websites in minutes.
Start from scratch or by editing one of the 250+ themes.

Creating a super WordPress event website is simple with ShowThemes.
They worked a lot with event professionals to create the best event themes for WordPress.
All these themes look awesome and are heavily optimized for SEO and high-traffic.
Whenever needed, get in touch with the premium support, they quickly solve any issues you may have.
21. Real Estate WordPress Themes

TeslaThemes build some of the best premium WordPress themes on the market for blogs, shops, real-estate, marketing agencies, company blogs, and much more.
Get all the 67 awesome themes for $99.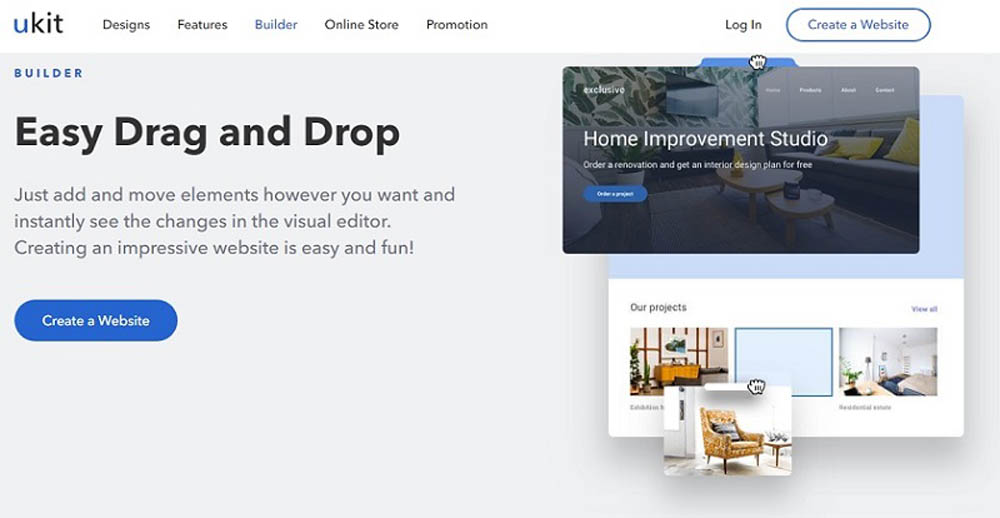 Enter the world of websites with uKit — a convenient tool that allows you to create your own web page without any coding involved. Thanks to a simple visual editor and lots of presets, uKit is the instrument to kickstart your online presence. Build a website in your browser and publish it straight away — try it for free.
24. Marketables – A Resource Marketplace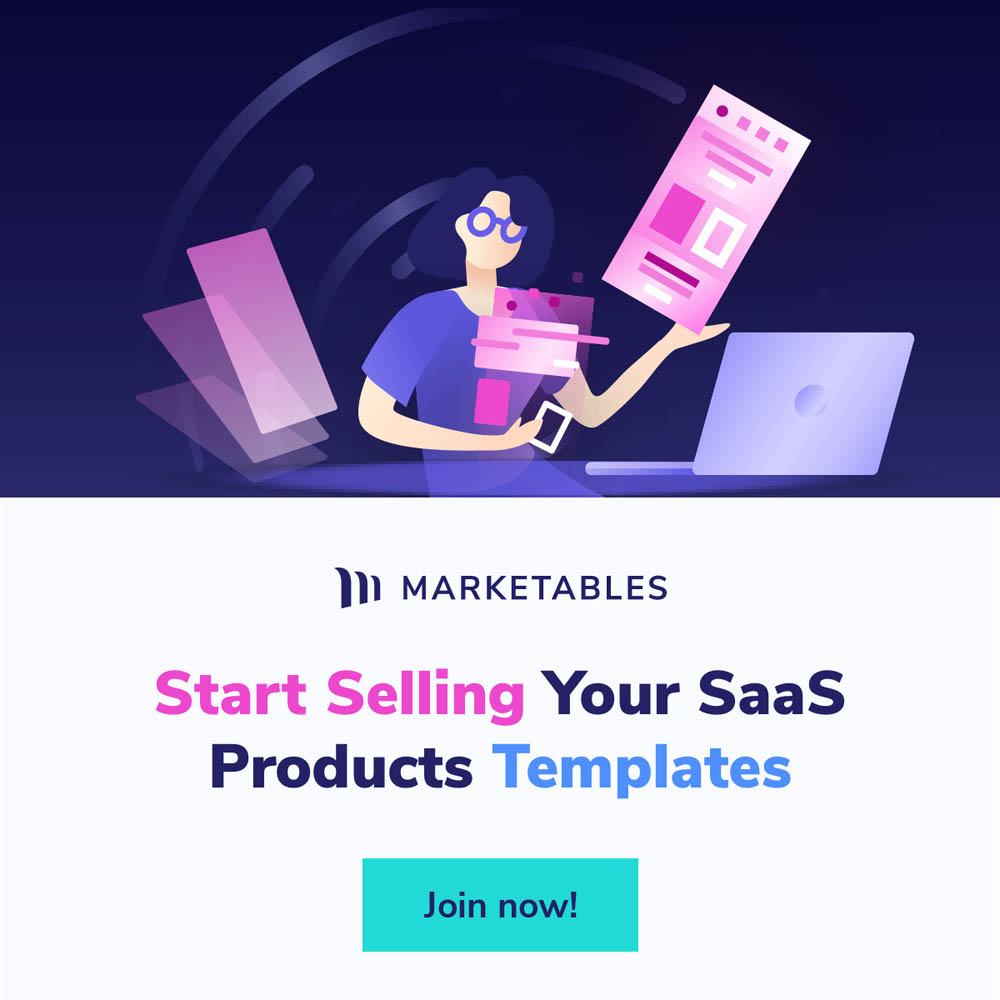 Marketables is the best marketplace for you if you are looking to sell digital marketing assets that you create: landing pages, email templates, banners, and covers.
Quickly create an account and add your products to Marketables repository. Get an additional income for your works.
Sign up and become a part of Marketables!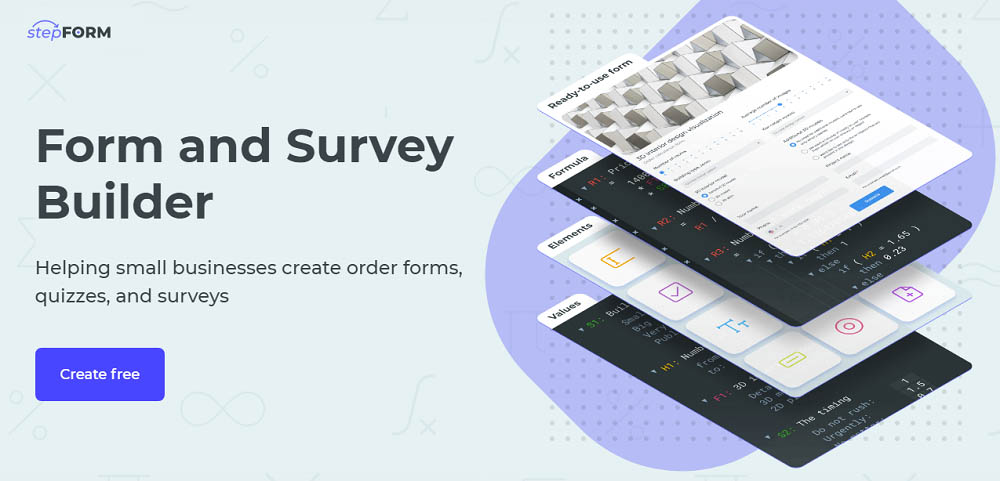 stepFORM is an award-winning platform developed for both beginners and web pros to create forms, quizzes, and surveys. It's a to-go solution for small businesses and for those who offer construction and repair, holiday and event planning, staff recruitment services and so on. stepFORM has a wide range of built-in features and integration with external services that you can try starting with the free plan.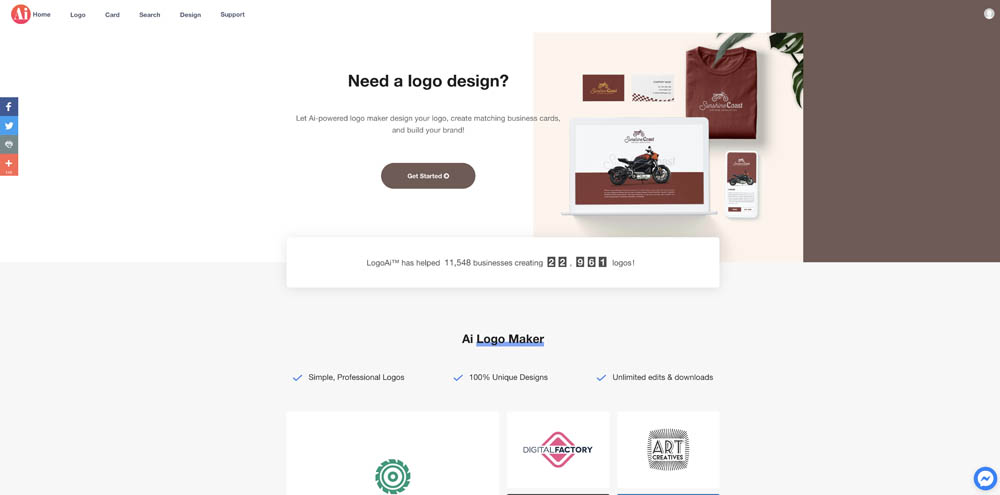 For all the moments when you urgently need an affordable logo design, use LogoAI, the most popular logo design software.
Write your business name, add a slogan, and LogoAI will quickly present you hundreds of unique logo designs to choose from.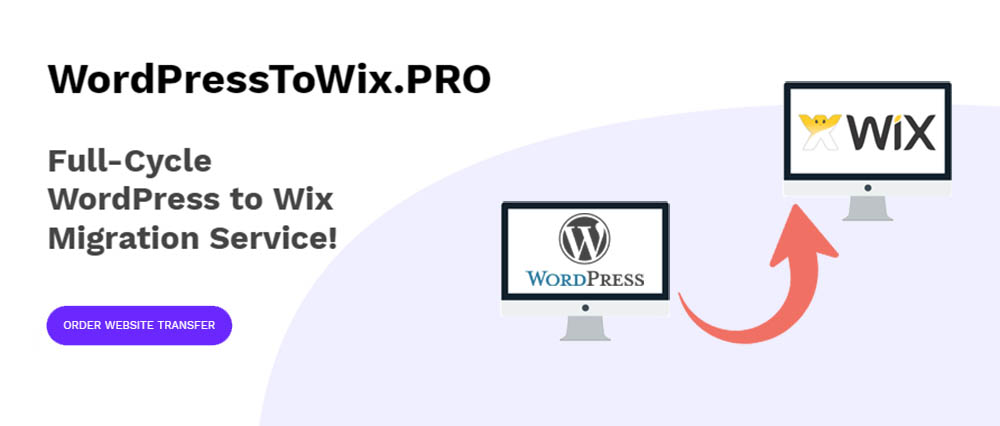 Reasons to switch from WordPress to Wix may be numerous. Whatever your intentions are, it makes sense to use WordPressToWix.PRO - a trusted website migration service that helps you complete the procedure with maximum efficacy and on time. The team of experts working for the service will learn all the nuances and features of your project to thoroughly recreate its design and safely transfer all the required content.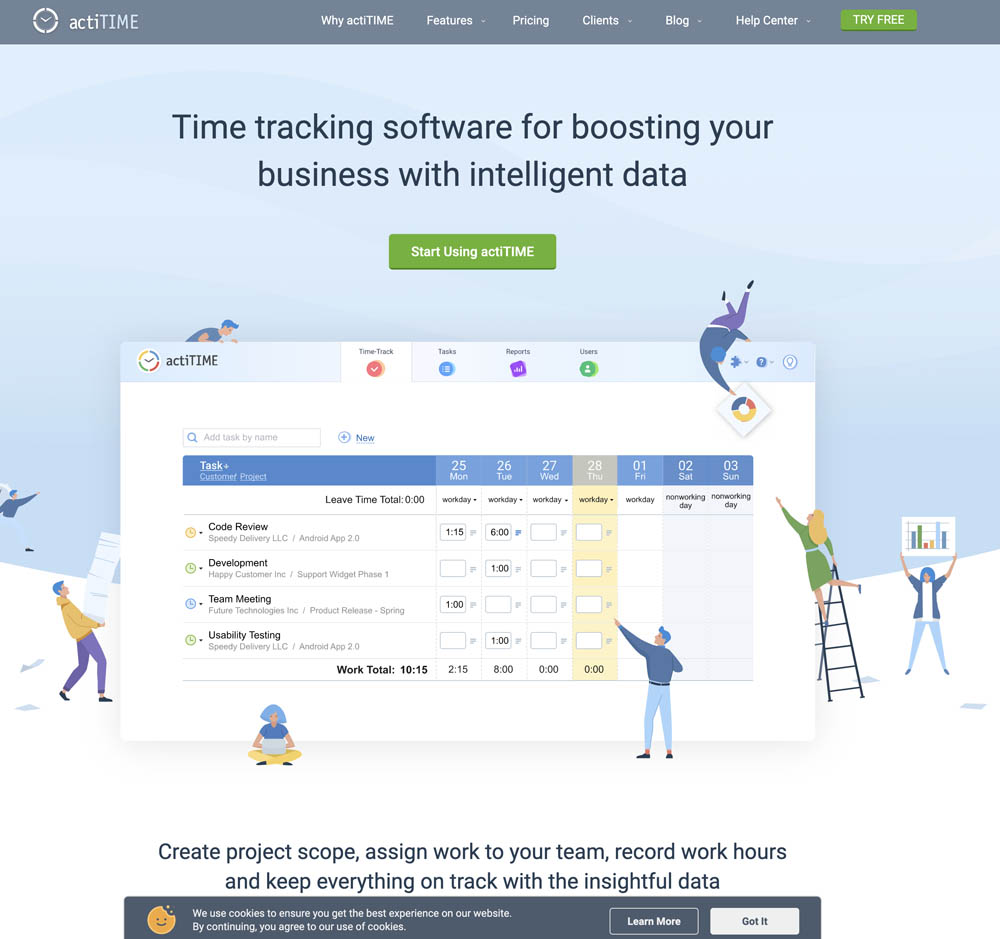 actiTIME is a cloud-based project time tracking product that offers billing and invoicing, email reminders, task management and reporting features for project teams and team managers. Users can manage project scope and monitor employee's progress on their work assignments.
See actiTIME's features in the 30-day free trial, no credit card required.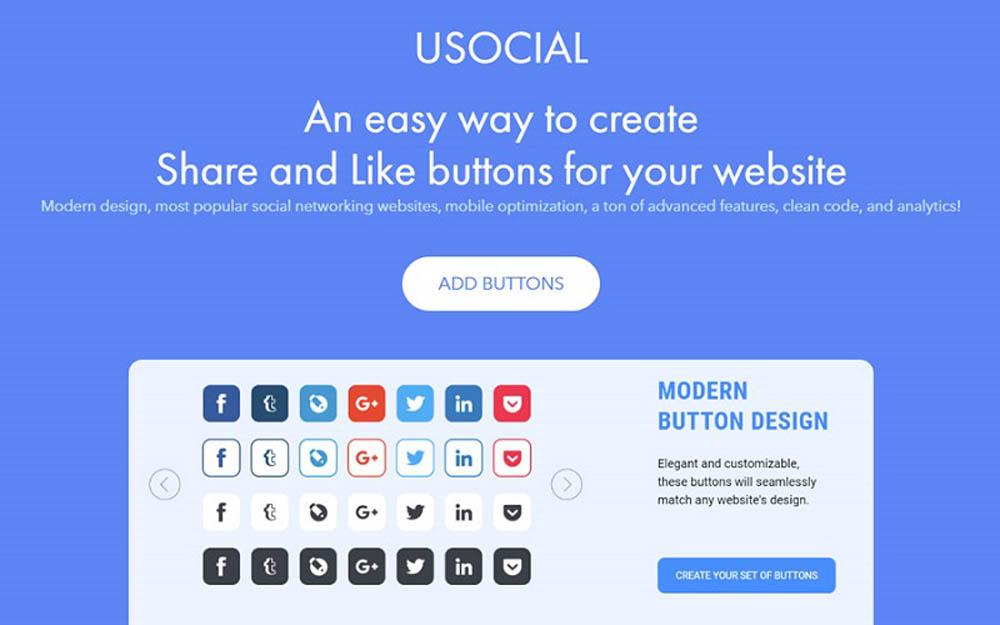 uSocial is a user-friendly Like and Share buttons builder with a number of features you can benefit from. For example, there's a universal uLike button that lets you display the most popular posts. While the Like buttons allow your website visitors to like favorite posts and share them to specified social media. These and other features will help you increase conversion rates of your site.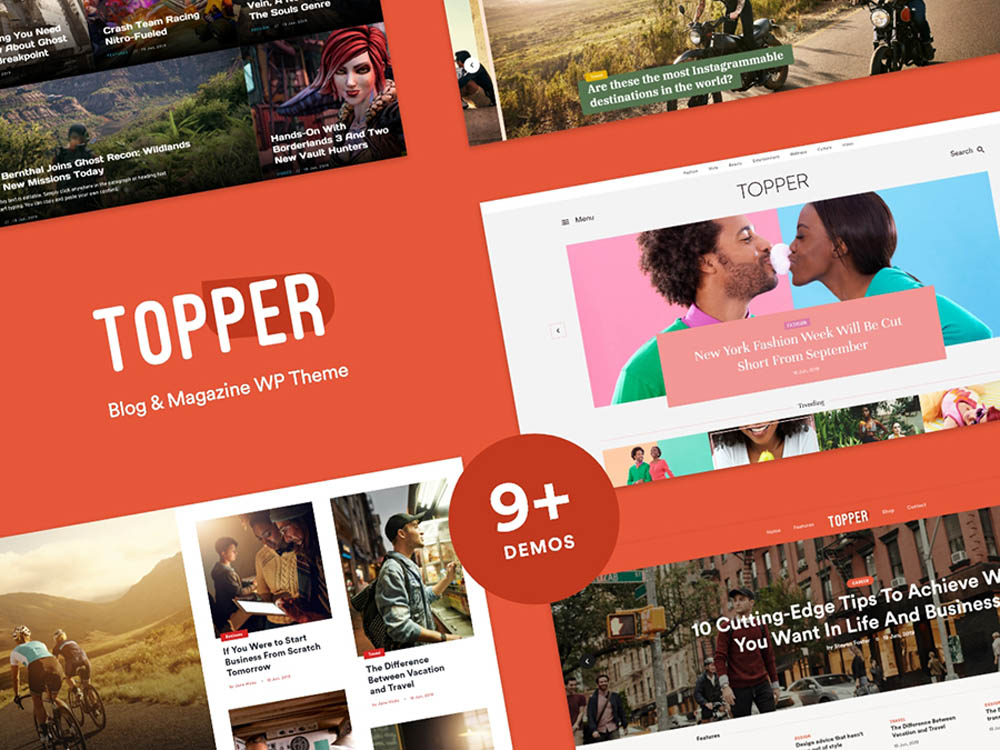 Topper WordPress theme is well-suited for your blog or any other kind of media-related projects. It features a responsive fully editable layout. The theme features full Gutenberg compatibility, which lets you modify your content in an intuitive visual mode. The theme is also compatible with the Elementor page builder. Use it to customize theme's pages code-free. There 14 ready-made skins available in the theme's download pack. Each of them costs $5. So, if you need only one skin, then you do not need to pay for other skins.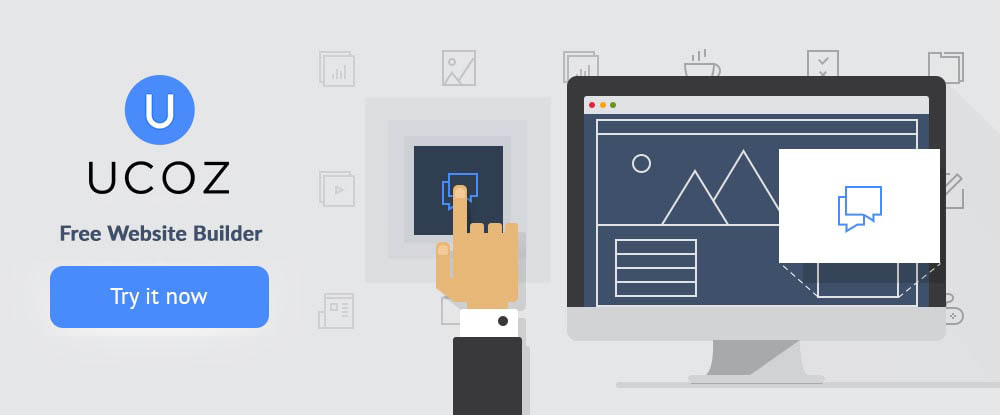 Introducing uCoz — a reliable tool to help you build a website of your dreams. Direct code and FTP support, JS options, combined with preset base templates and blocks, allowing you to create really unique websites fast and efficiently. By customizing one of the hundreds of pre-created templates and blocks, you can make a unique website even if you have never done it before! Start by making one today!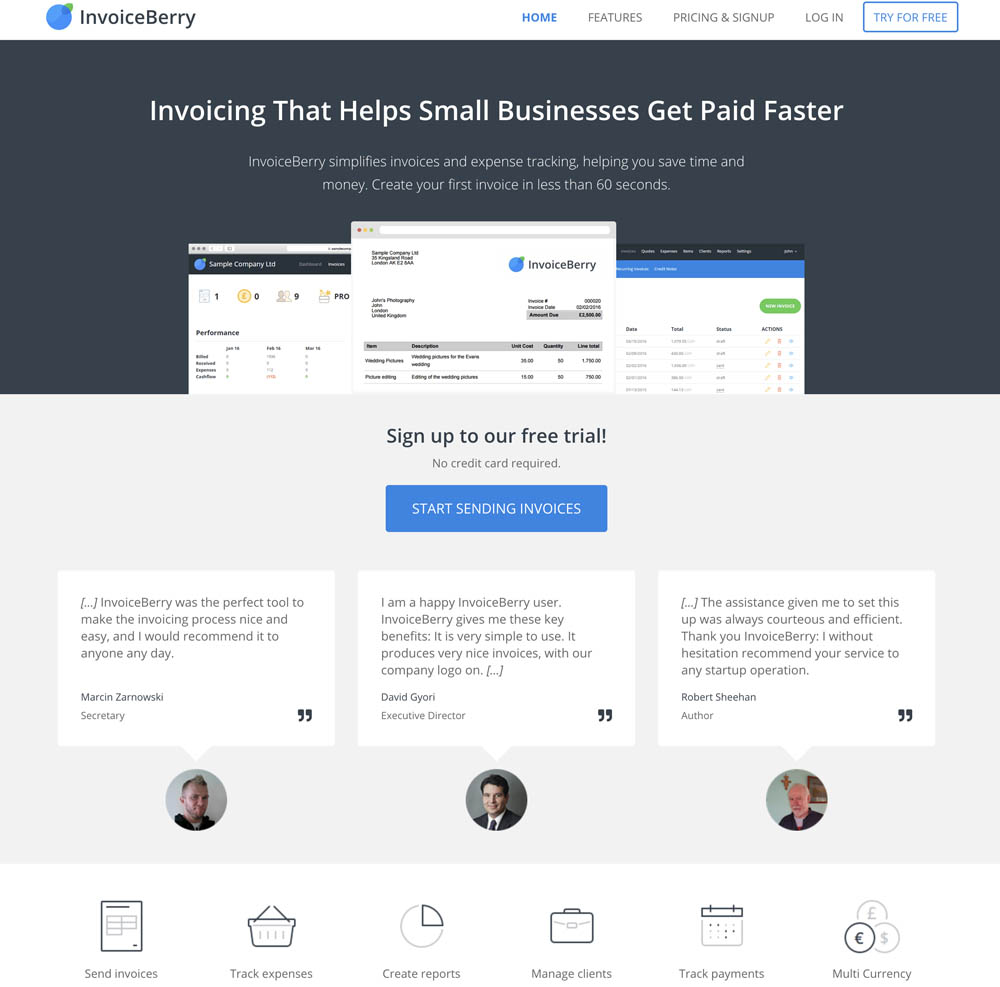 InvoiceBerry is popular invoicing software used by tons of small and medium companies.
Use it to send fully customized invoices, to track expenses and payments, to create reports, to manage clients, and much more.
Sign up to the free trial, no credit card required.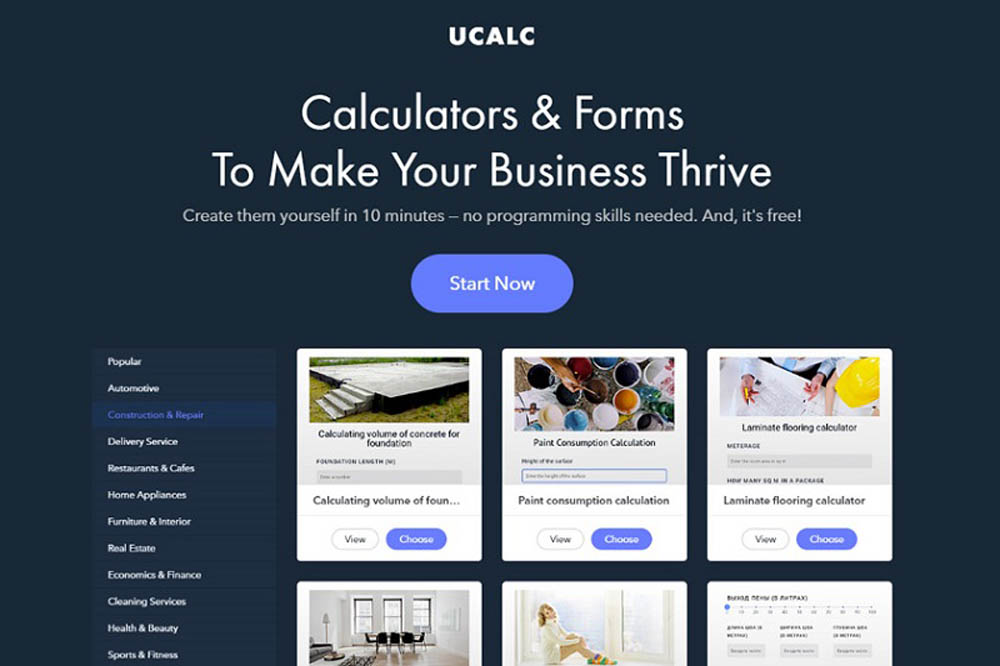 uCalc is a website-friendly service that allows your site visitors to get product/service estimates and even make online payments via PayPal. This service lets you create an online calculator and various kinds of forms and you don't have to be a webmaster for that. It's a great update to any website. Try it out right now and let it work for you!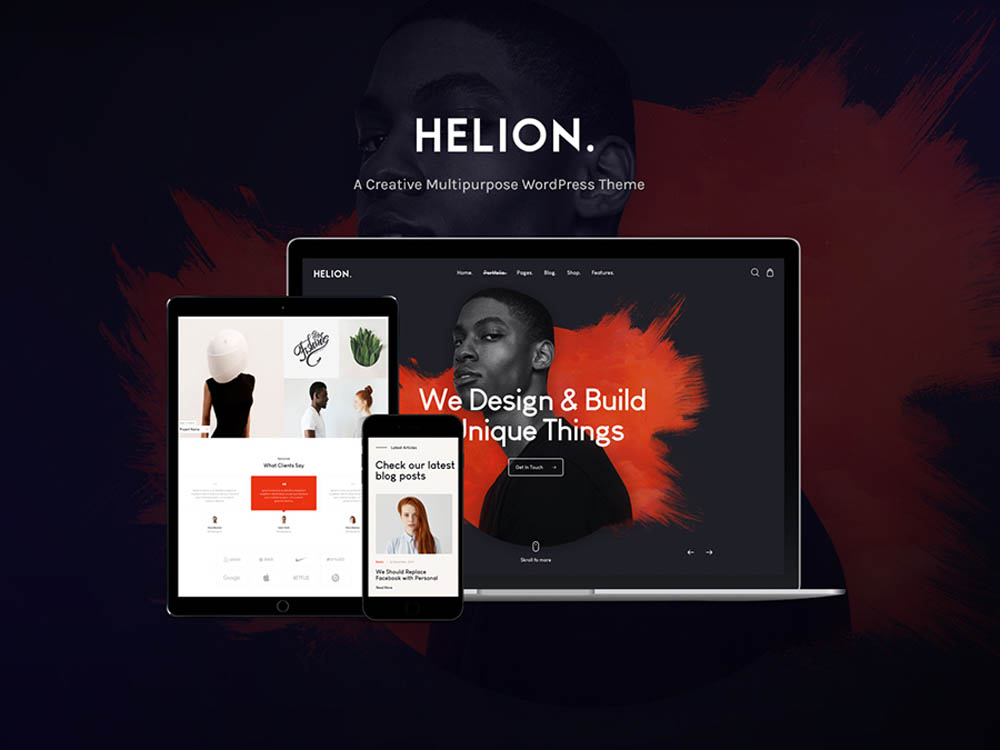 Cannot decide on the best ready-made solution for your blog or online portfolio? Use Helion WordPress theme for this purpose. The download package comes loaded with 11+ demo styles that you can import to your site. The complete compatibility with WooCommerce lets you start selling your unique offers directly on your site. Do not worry about the way your content is displayed on different devices thanks to the fully responsive and cross-browser compatible layout of the theme.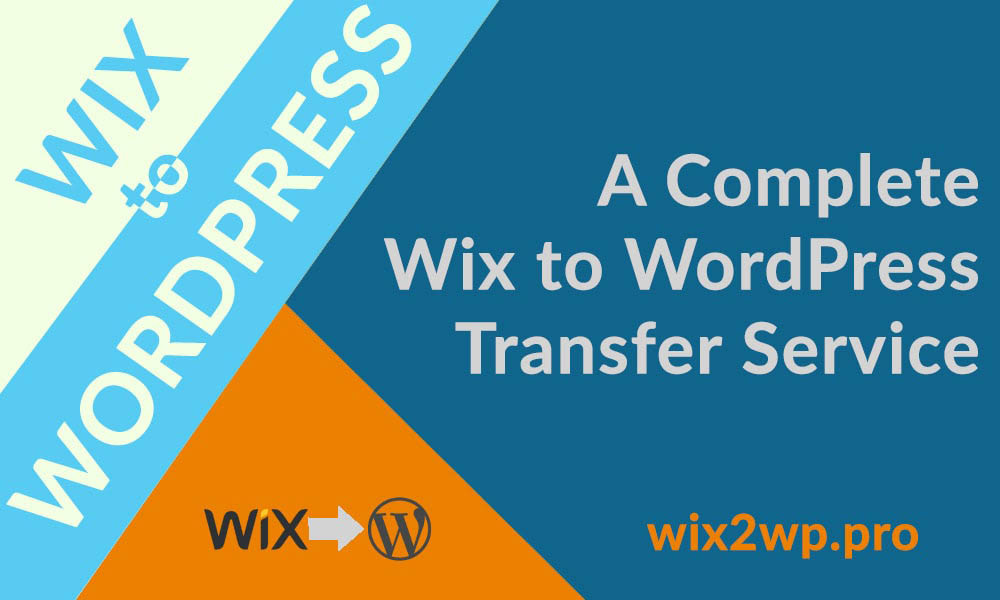 Wix2WP.Pro is the high end solution, when it tackles the process of converting Wix websites to WordPress projects. They have recommended themselves as trusted industry experts, which have been professionally involved in website migration for several years. The service is in demand with users due to its trustability, high degree of responsibility, expertise and precise attention to details. They establish clear pricing policy with no hidden charges involved.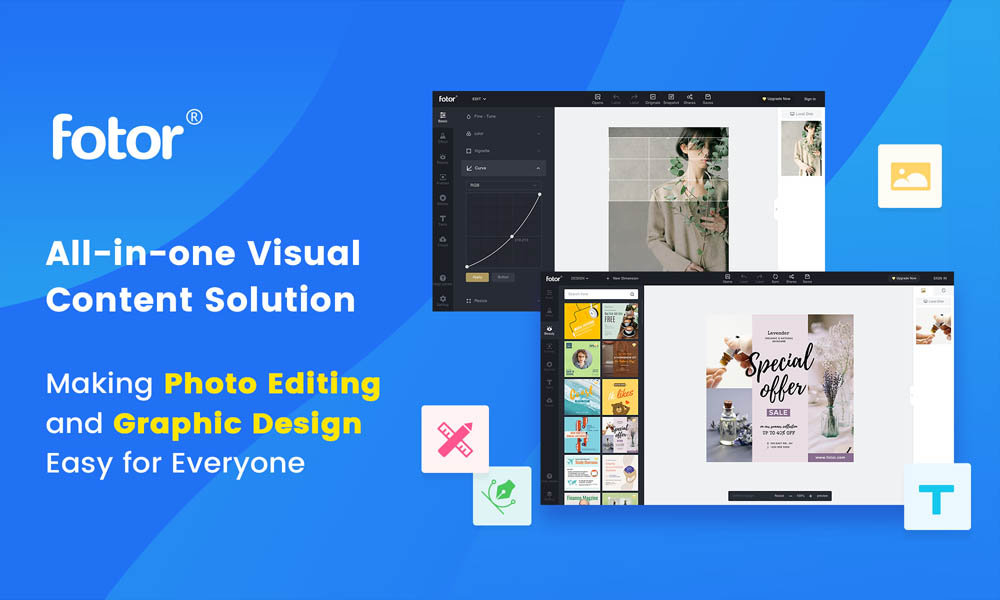 Fotor will help you create high-converting and engaging pictures in minutes, without having any designer skills or special experience.
Join the millions of people that use Fotor with huge success.
37. uLanding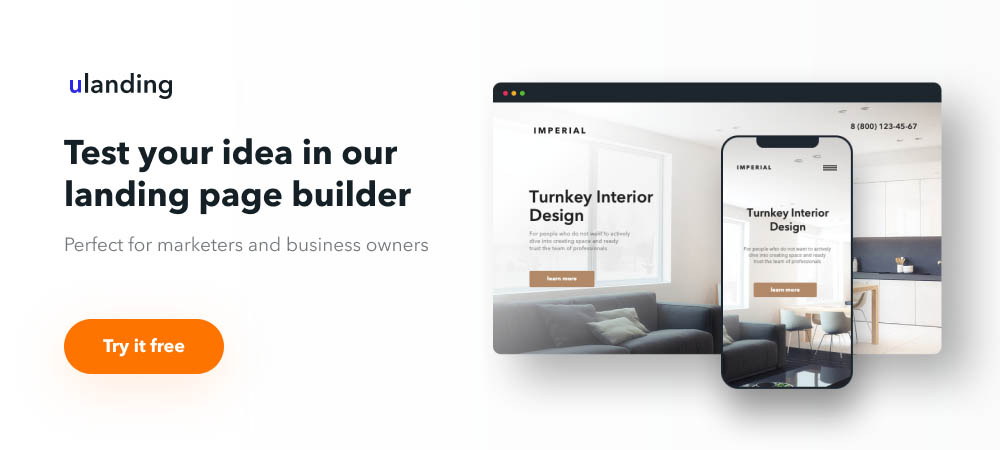 Today, to create your own landing page, there's no need to be a web pro or fork out a lot of money on one. The uLanding builder is a service that makes it a piece of cake to craft a one-pager: opt for a template, customize it and enable A/B tests. Take advantage of all the uLanding features. See for yourself how it works!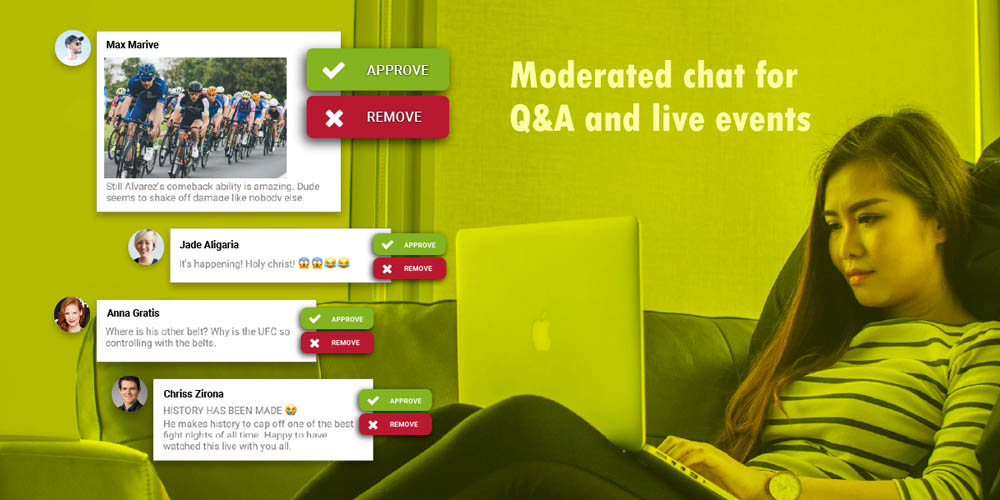 Looking to quickly add a moderated chat for live Q&A and web events on your website?
RumbleTalk will help you do that in seconds, without writing a single line of code.
Start with the free plan.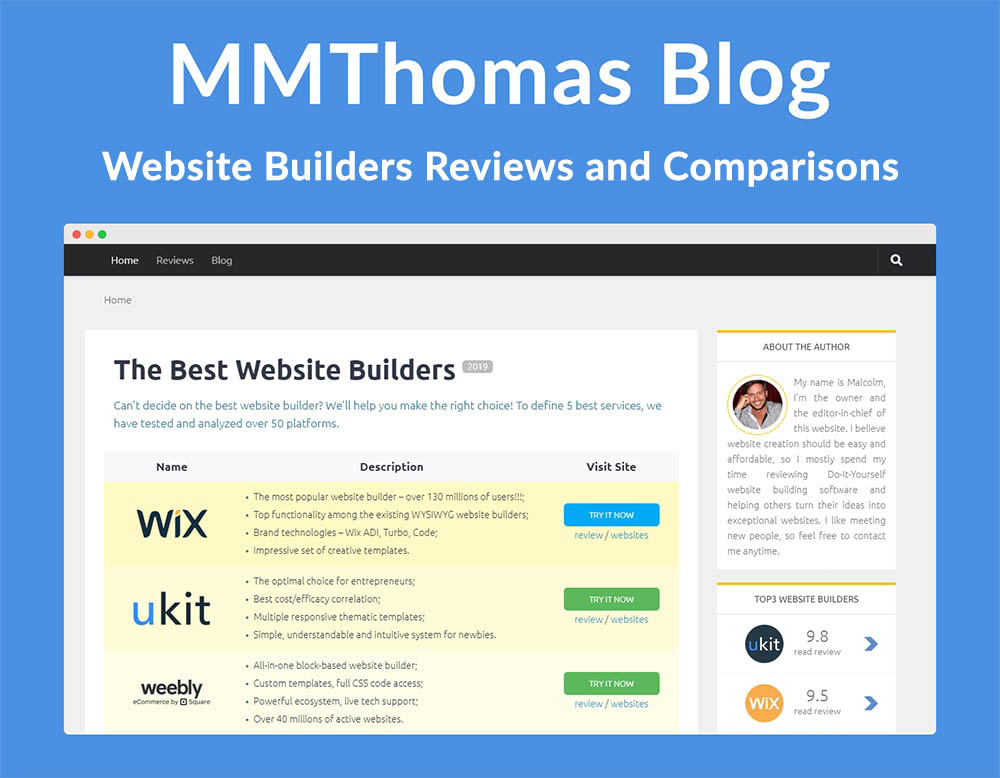 The desire to start a feature-laden website that will stand out from the crowd frequently makes users search for truly trusted and functional website builders. Realizing the need for systems providing such info, MMThomasBlog.com now offers an informative web-based resource that completely focuses on providing website builder reviews and comparisons. This helps users find platforms that adhere to their basic web design needs.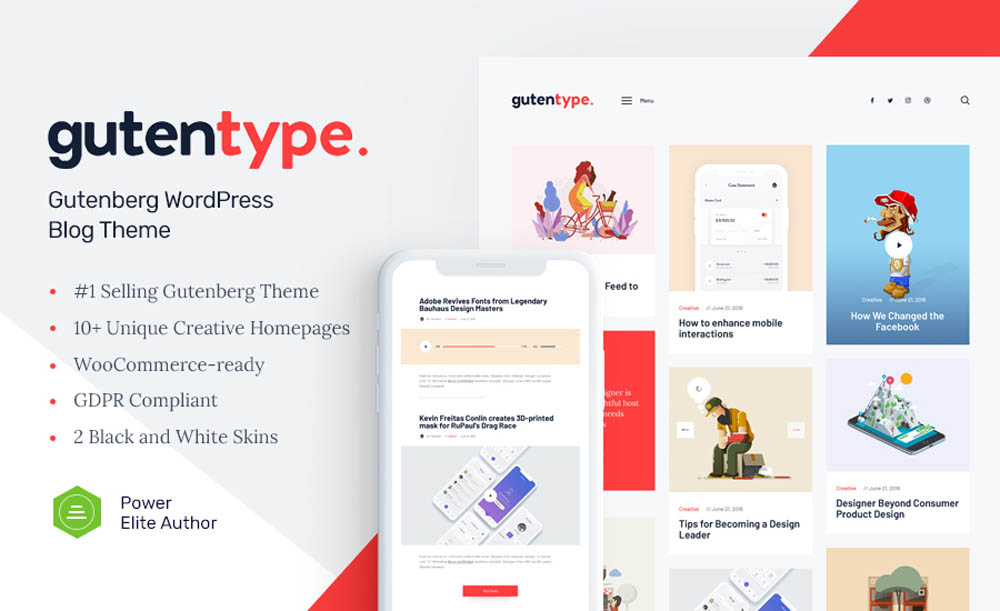 Launch a new web resource or update the existing one in a matter of days using a professional web design like Gutentype. This is a multi-functional WordPress theme that's ready to be used for different micro-niche blogs and media-related web resources. The theme uses the Gutenberg page builder at its core. The theme has a mobile-friendly layout, which makes all pieces of your data adjust smoothly to all screen sizes. The theme is SEO-friendly and GDPR-ready. You may feel free to apply all the necessary modifications to the theme's pages in the intuitive drag-and-drop mode.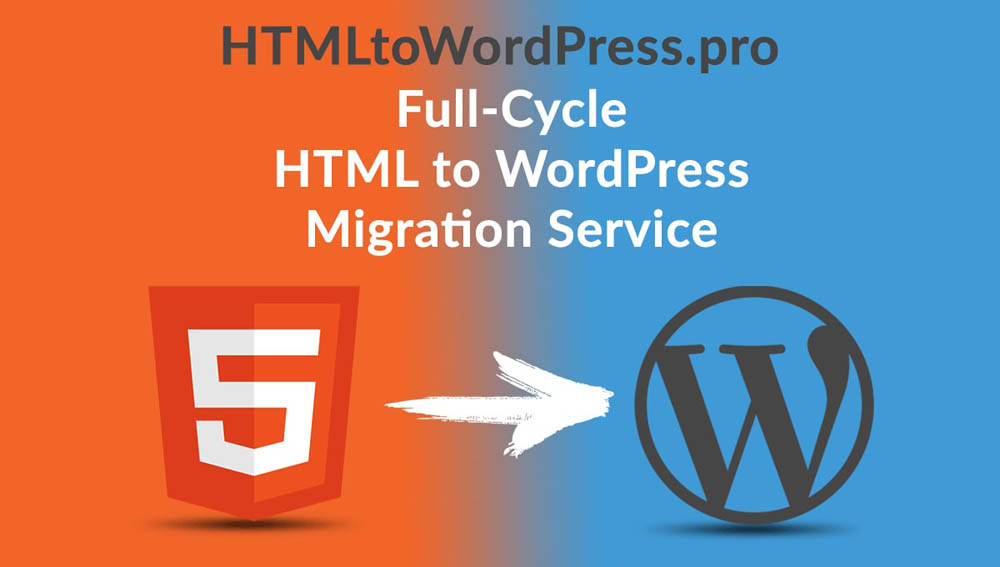 HTMLtoWordPress.PRO is dedicated to helping users convert their HTML projects to WordPress CMS. With this purpose, they provide the all-in-one toolset along with professional assistance of web developers and step-by-step supervision of the transfer process. This complex of measures guarantees worthy result that complies with your special web design-related requirements and objectives. The platform also charges affordable fees for the broad range of services they provide.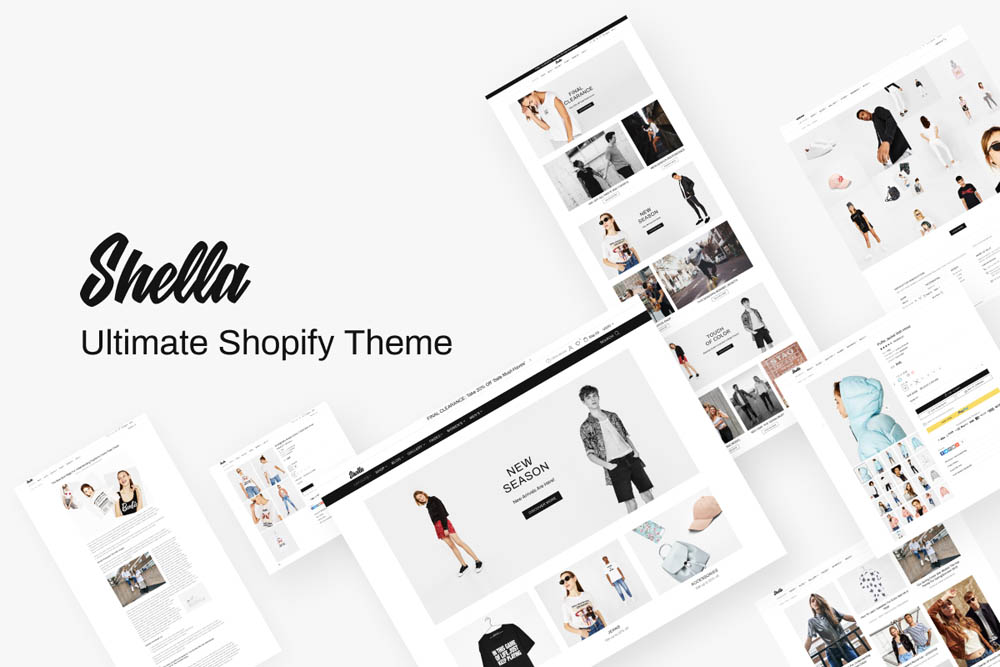 Shella is the most popular and the leading Shopify theme for fashion stores.
Everybody loves Shella as it has everything included: over 99 predesigned pages, lots of skins and fashions elements, a quick and friendly interface, it is SEO-friendly and responsive, plus much more.
Get Shella right now and make your website stand out of the crowd.
43. Customify – The Most Customizable WordPress Theme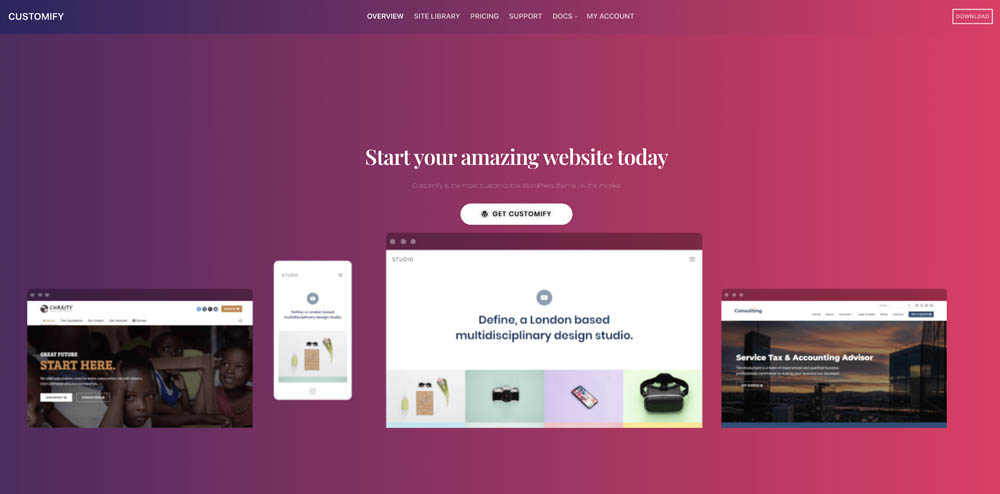 Customify is a brilliant free to use WordPress theme that supports super deep levels of customizations.
It was built from scratch for this, and it works amazing. Every piece can be fully customized and personalized.
Get Customify and build super websites, for free.
Conclusions
Always have in mind that new web tools and services are launched every moment, and some of them are literally super solutions. One such solution is Taskade – a free to use real-time task management tool, which is getting huge traction and it is replacing Asana, Trello, Google Docs, and Slack.