If you have not had a great deal of experience in website building, you may be at somewhat of a loss trying to decide which tools you must have to ensure top-quality results. The first thing you have to do, is to define what "best" means, and go from there.
We've made it much easier for you to make the right decisions. When creating this list of what we believe to be the best tools to get you on your way, we applied the following criteria:
A website-building too needs to have a shallow learning curve, and once you've mastered it, it should be delightfully easy to use.
Customization and flexibility are key features, but you want to avoid a website-building tool that comes loaded with features you do not need.
You will not necessarily be sticking with the same design platform for years on end, so why not select a portable tool that you can use on different platforms.
Why pay more, when you can get everything you need in a website tool, for less? Look for an affordable tool that offers an excellent ROI.
Note: What applies to Website Building, applies to Portfolio Building as well.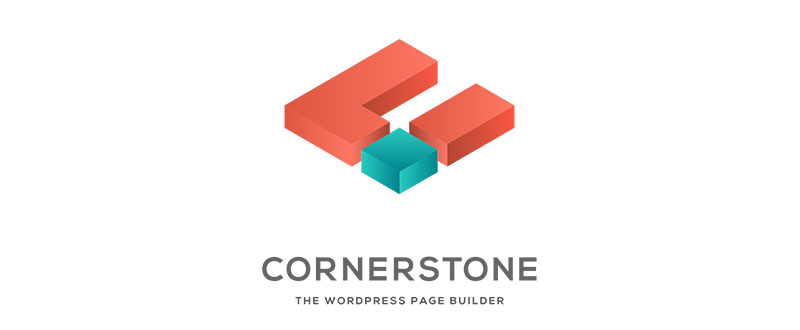 Themeco did the web design world a favor when they introduced Cornerstone. This modern and innovative page builder set a new standard for design tools of this type, and it brought back the fun in website and portfolio building.
It's fun working with a page builder that makes building a website easy. It's even more fun when you have a tool that also makes it much easier to create a well-structured website, such as a typical portfolio website.
The secret to Cornerstone's immediate success lies in its 100% frontend editing feature. Web developers who were unaware of this concept, were more than pleasantly surprised when first introduced to Cornerstone.
You can see the impact of your edits on your design in real time, thanks to this page builder's edit and preview interactive displays. You can consign the repetitive and time-consuming process of edit, save, review, re-edit to the dustbin. Cornerstone has even more to offer, but its frontend editing feature alone makes it worth the price.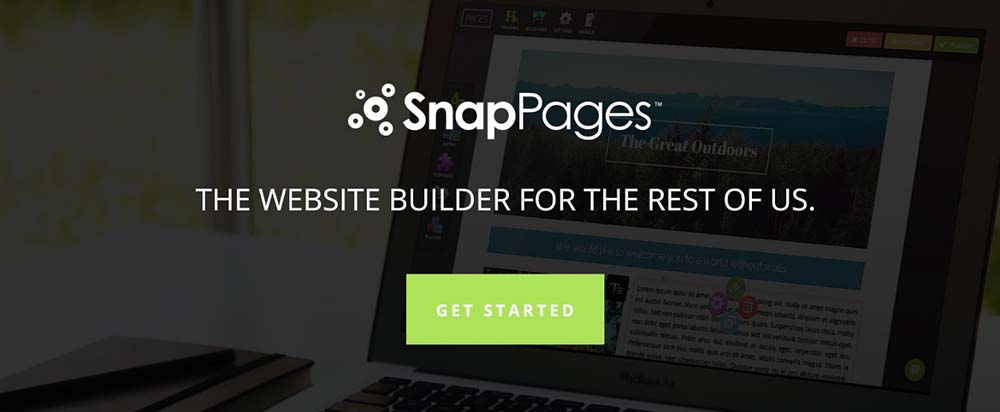 None of the tools in this list require superior technical ability to use. Quite the opposite is true, and SnapPages is, in many respects, one of the more user-friendly website-building tools in our list It seems to have been created with the novice website builder in mind. SnapPages satisfies our criteria; especially the one that suggests a best tool is one devoid of excess bells and whistles. There's no need for coding either. The HTML5 page builder takes care of that for you; which can save you a ton of money by avoiding development costs.
An innovative feature that many web developers will find useful is SnapPages' touchscreen capability. You won't be tied to your PC, and you can put your laptop or tablet to work should the occasion call for it. Use with mobile devices? Maybe not such a good idea, but you can still build responsive websites for them.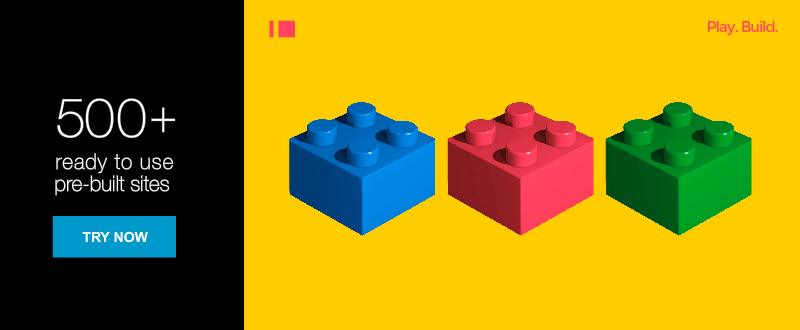 XPRS by IM Creator is certainly innovative, but it is innovative in a unique and unusual way. You are given a selection of different layouts or themes to choose from – nothing different there.
What is different, is once you select layouts, you cut them into stripes. Mix, match, and customize the stripes as you see fit. Working with stripes is fun. You'll know what we mean if you have ever built wonderful things using Lego blocks. XPRS works something like that. It makes site building super-fast. What's even better; you can build a portfolio or a totally responsive eCommerce site for free.
At the other end of the cost spectrum is the hugely popular white label plan, which gives you unlimited website licenses for only $250; the perfect solution for a web developer serving multiple clients. The commercial plan costs $7.95/month.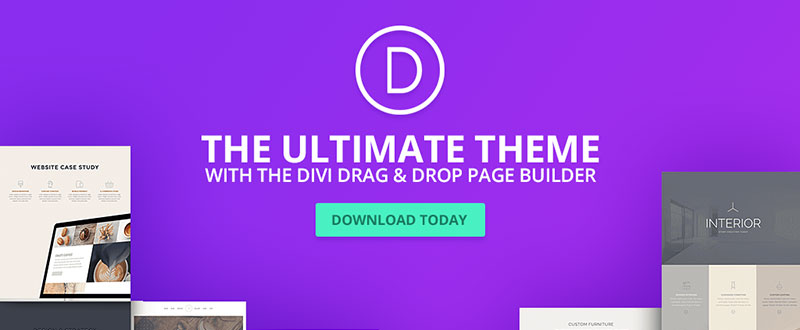 Divi Builder was initially the featured page builder for Divi, a highly-popular premium WordPress theme. When it was first incorporated into Divi, this wed design tool became an overnight sensation. Consequently, it was released as a drag and drop page builder plugin that you can use to create beautiful pages, portfolios, and websites with any theme.
You can build anything with Divi Builder. No coding is required, and you can combine and arrange its 46 content modules in any way you want to create any website you want. The demo will tell you everything you want to know about this innovative tool.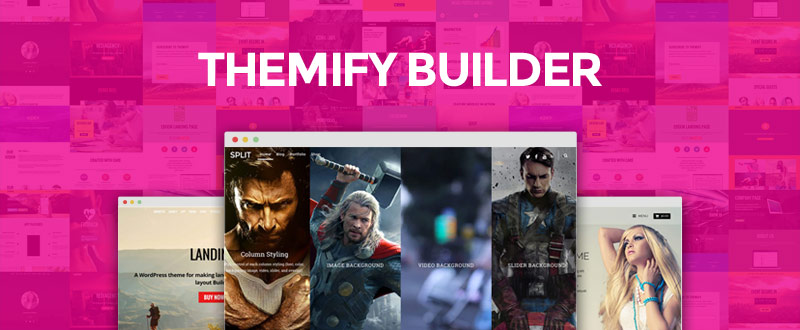 Themify Builder, with its drag, drop, and select functionality, is one of the most powerful and easy-to-use page builders we've come across. This is a great choice for beginning web designers and professionals alike, as more than 54,000 Themify users can attest to. You can build attention-getting websites and pages with the parallax scrolling feature, and its just the right tool for custom posts, shops, or portfolios.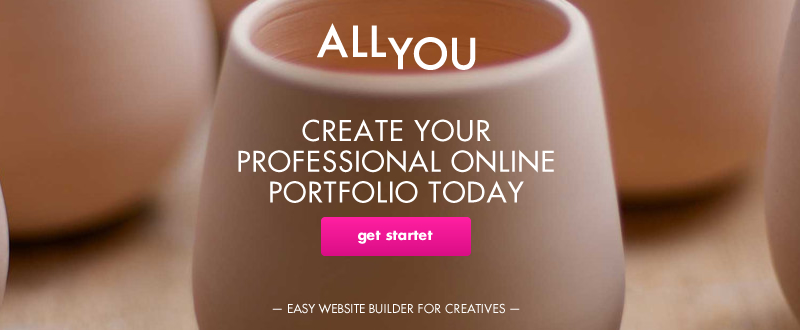 AllYou.net is a portfolio-oriented page-building tool that is a perfect solution for the creative who has an eye for design, but would rather avoid having to work with complicated interfaces. Complicated interfaces seem to come with the package when designing well-structured portfolios, but AllYou.net will take care of the mechanics for you, and let you focus on content and its presentation. Sign up for a free trial to find out everything you will need to know about this remarkable tool.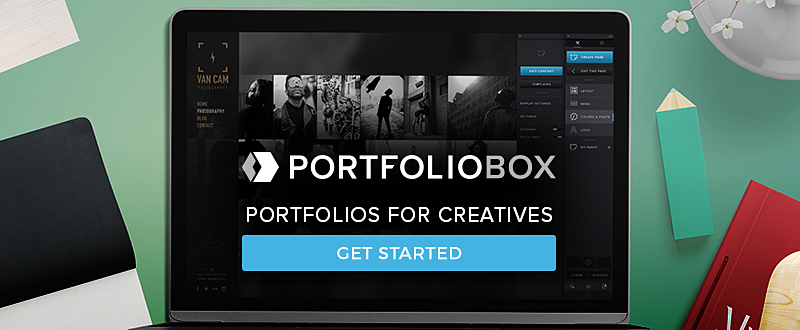 Portfoliobox is another page builder that specializes in portfolios for creatives, but it is also a tool you can use to build blogs and eCommerce sites. Portfoliobox is different than most tools of this type in that it does not have a preset theme. It does however have the necessary layouts and templates which, when combined with your imagination, enables you to build almost anything. Open a free account to give Portfoliobox a try. You can check out the paid plans later.
This article's objective is to make it easier for you to find a page building tool that fits your needs, while giving you the opportunity to select from among the very best.
Several of these page building tools are excellent choices for portfolio creators, but these very same tools can be used for general website building. Conversely, any tool in this list can make it possible for you to create a stunning portfolio in record time. View the demos, take advantage of a free trial, and see for yourself.