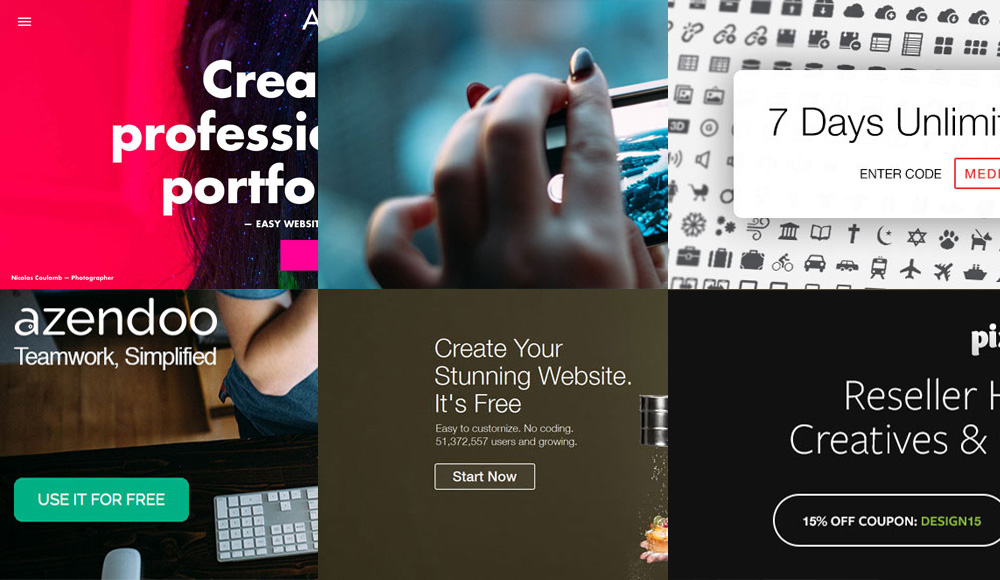 There are no people or projects alike. Every person, and project, is unique. Every designer has his or her own taste, skills, style and preferences. However, strangely enough, even though every designer is different, they all think they have one thing in common: They all believe only they know where to find the best online tools for their design projects.
This, of course, is not possible. So I'm here to provide you (and them) with a list of some of the best online resources for designers. We're going to explore website building tools, themes, and hosting providers, as well as excellent sources for fonts, vector images, stock photos and icons. We'll even check out some project management tools, PSD to HTML services, and e-commerce solutions. Let's take a look!
Website Builders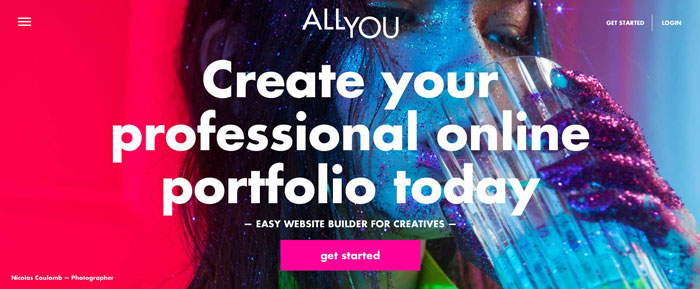 If you are looking to build the website of your dreams, you probably prefer the shortest and sweetest route: Skipping the complicated HTML coding and going right to Photoshop. However, you need to be able to let the creative juices flow, so what are you to do? To solve this issue and more, I recommend ALLYOU.net. Their site has a vast selection of stylish and easy to navigate templates to help you build the perfect website.
Originally founded in 2011, ALLYOU focuses on designing tools with your average person in mind, not just professionally trained web developers. It's not hard to get comfortable with their site considering that it's incredibly easy to use.
The best part is that their standard service is 100% free. However, if you are looking for more advanced features, you can upgrade to their "Carbon" or "Titanium" options starting at $8 a month.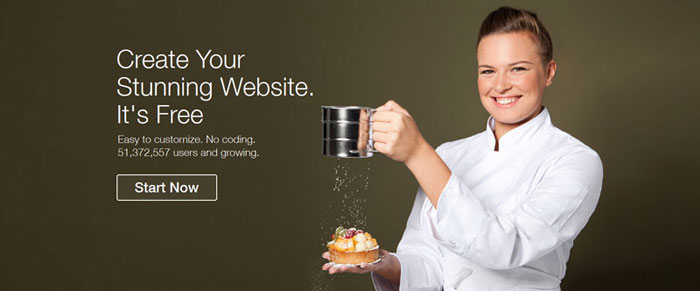 For another site that has useful and easy to use tools, check out the rapidly growing wix.com. Their cloud-based tool really allows you to dig in and highlight your maximum talents without having to resort to complicated HTML. One great aspect of wix.com is that they work with a large variety of 3rd party developers who have created tools for them like social plug-ins, e-commerce, contact forms, even email marketing! There's no limit to the cool feature's you can add to their templates.

Webydo is a professional web suite that enables designers to create and manage exceptional HTML websites, without writing even a line of code.
With this sophisticated online app, designers can bring any design to life, and with a click of a button, publish an advanced HTML website with a friendly built-in Content Managing System for the website owner. Webydo has recently introduced a parallax scrolling animator making it even easier for designers to create amazing websites.
WordPress Themes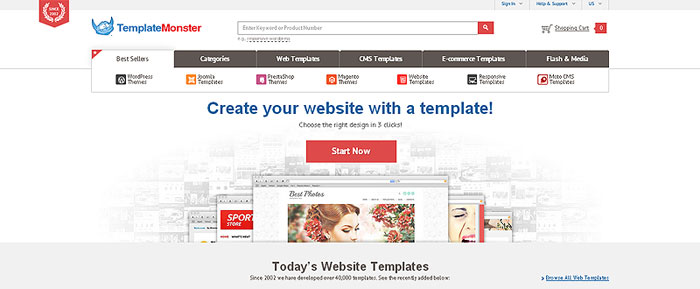 The biggest selection of website templates – over 30,000 – can be found at Template Monster. They are the solution for you when selection is what you crave. They also offer their templates in a variety of formats: website templates, CMS templates, e-commerce templates and a lot of WordPress themes.
No matter what size has company you are designing for, they are an excellent solution for turnkey websites large and small. They offer two options for their unique templates. One option is to setup a limited license account, or you can purchase a unique license that gives you exclusive rights to that template.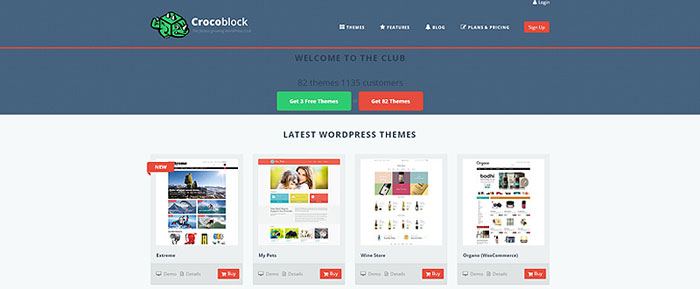 The final source for website templates we have to mention is CrocoBlock. They have an excellent selection of WordPress themes, including over eighty responsive templates. Additionally, their support team is second to none.
You'll find their themes incredibly easy to setup and to use. Their admin panel is especially straightforward. No matter what type of site you need to design, they have the right tools for you. They are frequently updating their site, and have lots of advanced goodies for you like SEO tools, widgets, and short codes with integrated plugins.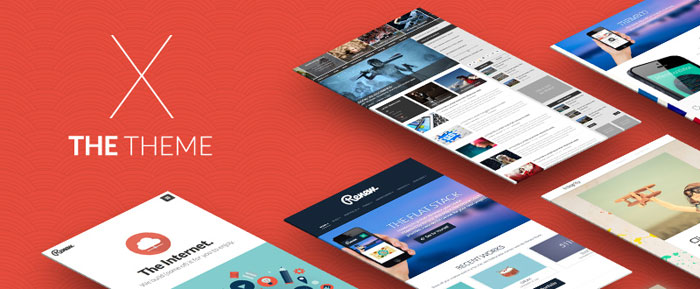 When searching for the perfect WordPress theme, there is one name you need to know: X-Theme. No matter what type of site you want to create – blog, business site, an online shop, or an artist's portfolio – X-Theme is an excellent choice for you.
They are really one of a kind! Their features are robust, especially their "stacks" feature. When you work with X-Theme, you start out by choosing the right stack for you and start building from there. The theme also gives you the ability to view live edits of your website with their live preview feature – an important tool!
Hosting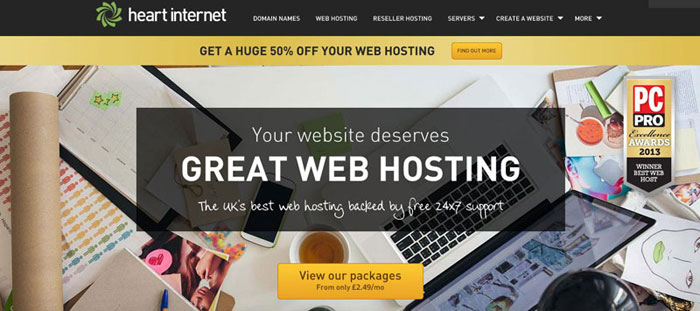 Once you've found a company to help you build your perfect website, you are going to need the right company to host it for you. A good hosting company will store all your data safely – website, email, and applications. For the best name in hosting, look to Heartinternet. No matter if your client's site is big or small, they have an excellent solution for you. Their service is top notch and they are available to assist you 24/7 – they know your website never sleeps! Also none of their labor is outsourced – all of their work is done in the UK.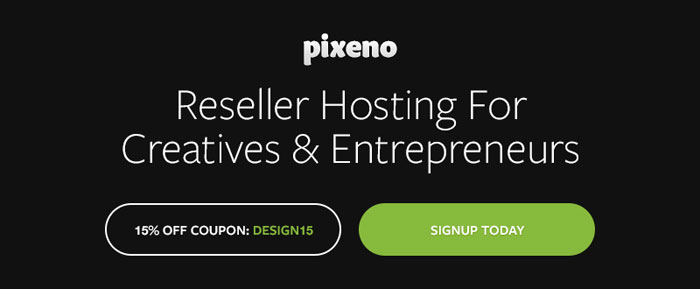 Another friendly name in website hosting who's also based in the UK is Pixeno. Their hosting is one of a kind and flexible – in fact, they offer a free thirty-day trial to check them out. Their reseller-hosting program is setup to accommodate customers of all sizes – as your company grows, they grow with you! They also provide an excellent web host manager and cPanel account to assist you. They are currently expanding into the US, always a sign that things are moving in the right direction for a young company. We also have a special offer just for our readers! Enter the code "DESIGN15" on their site and receive 15% off their service!
Design Deals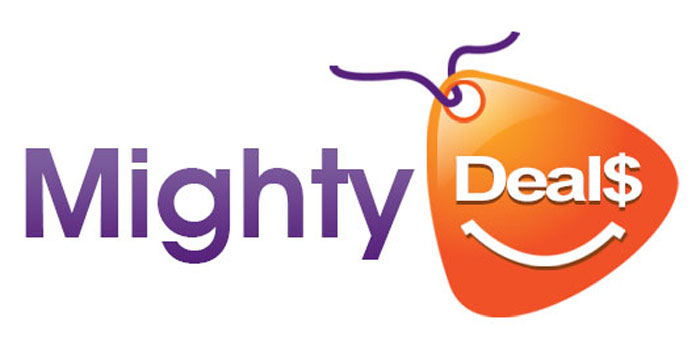 When you are looking for a deal, aren't you really looking for a MIGHTY deal?! Chances you are, so I know just the right source for you – Mightydeals! They have some awesome deals for you. When you subscribe to their frequent newsletters you will be updated on all their daily deals.
With deals ranging anywhere from 50% to 90% off, you are sure to find something that will enhance your website. Their offers range from website development lessons to professional templates to software and all the way to art files and images. The only catch to keep in mind is that their deals are only available for a limited time – so act quickly!
Although we would all prefer services that are free, that's not always possible when you are looking for the best. For a reasonably priced service you don't want to miss, I recommend Medialoot.
For either $14 a month or $99 a year, you will have access to their huge selection of media – its well worth the small investment. Their resources are excellent and extensive – you'll have access to high quality web, UI, vector and illustration kits, mobile friendly design kits, tons of icons, fonts and literally hundreds of Photoshop add-ons.
Font Resources
What's more important than a good font? Of course images and graphics will always be important to a beautiful website, but a good font is what ties everything together. And when you need a stylish, crisp and eye-catching fonts, your destination should be UrbanFonts!
They have one of the finest collections on fonts online – they have over 8,000 free fonts! For a small fee you can even sign up for access to their premium fonts. Another great deal on UrbanFonts is when you sign up for their newsletter; you receive 500 fonts for free – wow
Help! I'm desperate to find the font of my dreams but I don't know where to look! Where or where shall I find the solution? Well, I'm here to tell you, the solution is on WhatFontIs! Their service couldn't be simpler.
All you have to do is enter the URL of the font you are trying to find – or upload a simple screen shot – and their site will connect you to where you can download the font you're looking for. You'll really be impressed by how quickly and accurately their service works!
Vector Resources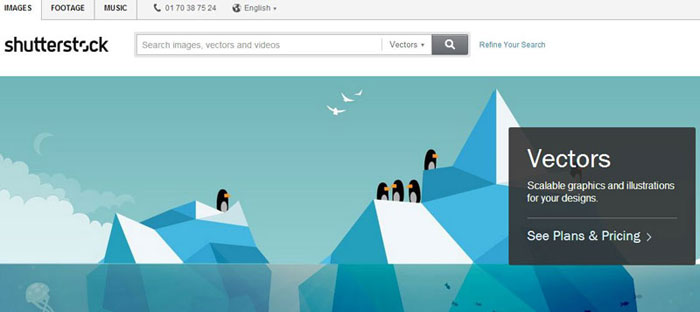 Another critical element to your website besides fonts is images. Obviously good images play a critical role in any good design. For the best images online – and one of my personal favorites – visit Shutterstock.com. Shutterstock has a huge range of contributors who are constantly adding to their site, so their content is always fresh. Check them out today – you won't be disappointed!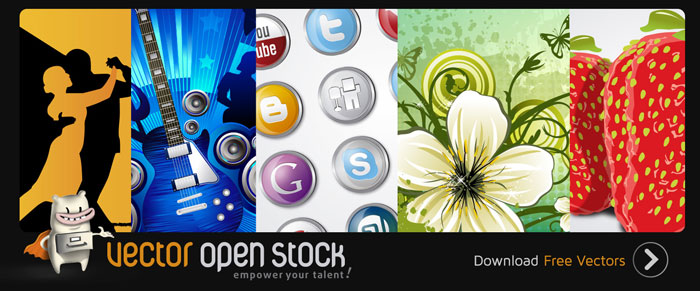 For the best free option of vectors online, look no further than Vector Open Stock. They have a tremendous gallery of free images for you to choose from – well over 7,000. Although some of their images are limited under the Creative Commons license, you will find plenty available for you to use under the more flexible Open Stock license.
One cool feature of Vector Open Stock that is very unique is their social networking tools. On their site you are able to like and follow users whose work you enjoy. How cool is that?!
Stock Images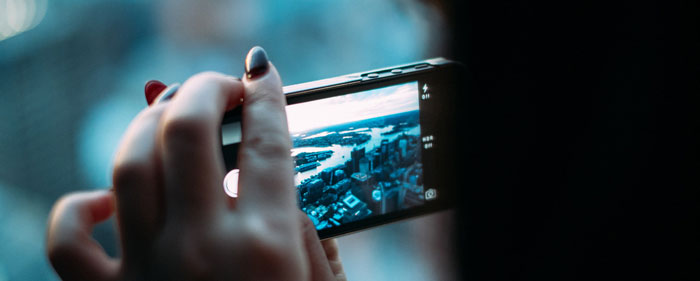 Another excellent source for good images online is Unsplash. Good artwork can be hard to find, which is why it's worth it to go right to a top notch source like them. Their collection is really good – they have outstanding content. They also keep their site fresh by adding new content every ten days. And best of all, their images are license free, which means they can be used by anyone.

The last great source for images online worth mentioning is PicJimbo. Their gallery of images is of the highest quality, not to mention creative and original. Trust me, you will find some really cool things on their site that don't look generic at all. Most of their large collection is available for free, but they also offer a premium service if that's not enough for you for a small fee of $6 a month.
Project Management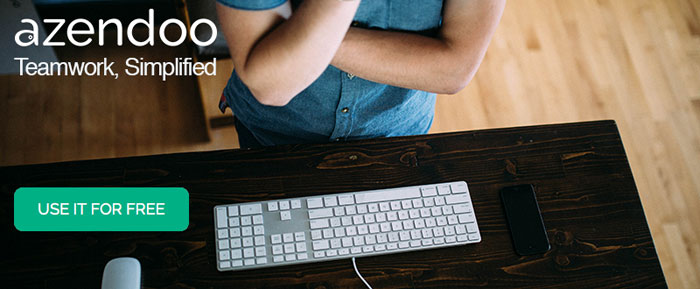 When you are building the perfect website, few things are as critical as keeping yourself organized. And for the creatively orientated, this can be a challenge! Fortunately there are excellent project management services out there like Azendoo.
Their service is very flexible – they have both a desktop and mobile version. Their free version provides you with plenty of solid features, but if the basic features aren't enough for you, you can upgrade to their paid version that comes with even more features and extended storage space.
Their program also integrates with other useful services like Dropbox, Google Drive and Evernote. This allows you to maximize your organization over several platforms at once!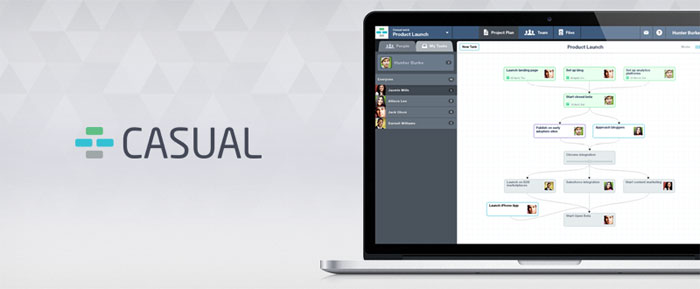 Let's face it – web designers don't make the best project managers. If we did, then services like Casual would not be needed. But since project management is such an important part of any online project you wish to see succeed, we're lucky Casual is available. Casual is very visually oriented – it's designed with designers in mind!
Their site is not only easy to navigate but it's also easy to quickly master. You won't have to toil away the hours learning their service, especially when they have awesome features like their MindMap option, which really allows you to visualize your work!
Icons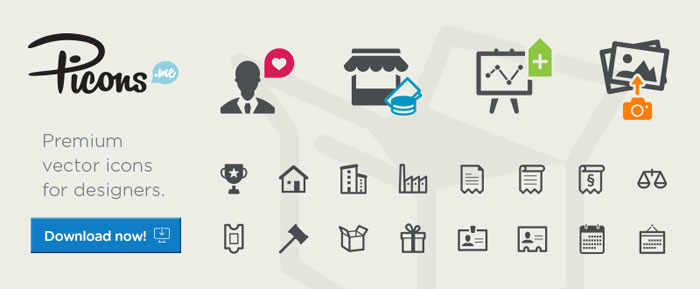 For the best online destination for icons, check out picons.me. On their site they have a huge selection of icons that are both creative and cool. Their icons are sure to enhance your media, whether you are working on print materials, websites, mobile apps. Anything!
One of the best things about picons.me is that their icons are vectorized and therefore can be adjusted to any size you are looking for. Additionally, their service is mostly free to use and incredibly expansive. If you'd like to keep up with their latest promotions, you can follow them on Twitter!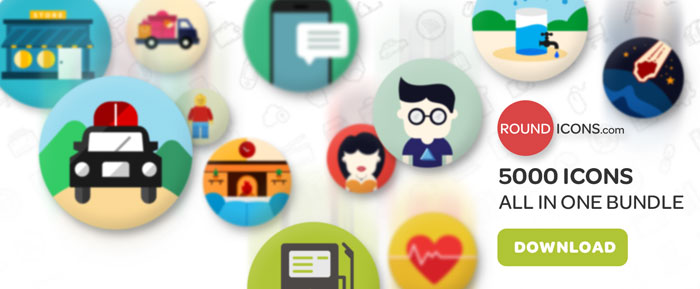 There's one source online that has more icons then you'll know that to do with, and that site is roundicons.com. Their library is unmatched – they have over 5,000 icons! There's no way you won't find the icon you're looking for in their extensive gallery. Their variety is also extensive. They have flat to line icons, outlines to fill icons.
Their range is vast to say the least. They also offer a variety of file formats. Another great benefit to using roundicons.com is their icons all have an extended license, which means you have unlimited use of them. Lastly, they frequently add new icons to their sets, and will send you any updates free of charge when you've purchased a set that they've added too – wow!
PSD to HTML Services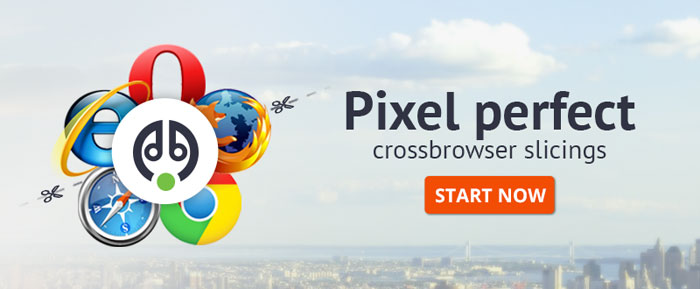 After you've toiled away crafting a beautiful website in Photoshop, why would you want to spend hours converting it into an HTML site? Chances are, you wouldn't! Which is ok, because services like Direct Basing exist exactly for this reason. Without a doubt, they are one of the best services online for PSD to HTML conversion – and they are one of the fastest. They work with website building services like WordPress, Magento eCommerce, and Joomla. When they work on your site, not only will they provide you with quick and professional service, but they will also optimize your websites for search engines AND ensure that it works on all browsers. Lastly, they offer you a wide variety of project layouts and features from JavaScript.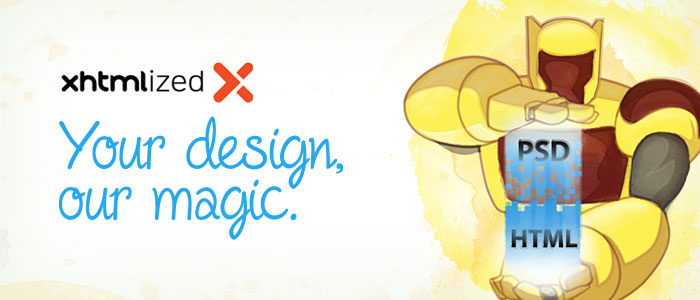 One more name you should know in PSD to HTML conversion service is XHTMLized. They've had over ten years of experience in the industry – they really know what they are doing! The quality level they provide their service at is unmatched. When you sign up with them, your property and data are protected by the non-disclosure agreement you sign with them. When you work with HTMLized, you'll have no shortage of excellent service – you'll be on a first name basis with their team. Count on them to be available 24/7 for you!
E-commerce Solutions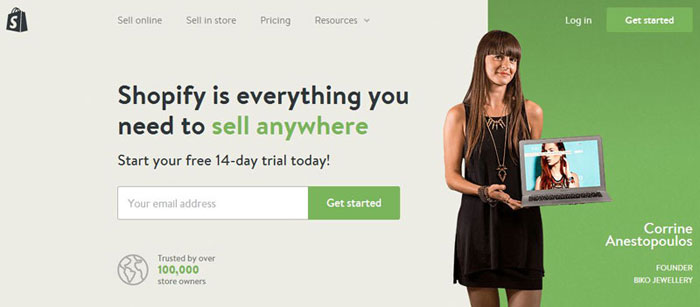 When you are looking for a name you can trust in e-commerce, there's only one you need to know: Shopify. The are THE source for online shops – period. With hundreds of templates to choose from and an incredibly easy to navigate site, you won't go wrong with Shopify. Their process for setting up your shop all the way to collecting payments is seamless. Many large companies like Encyclopedia Britannica and Amnesty International have chosen Shopify for their e-commerce – shouldn't you?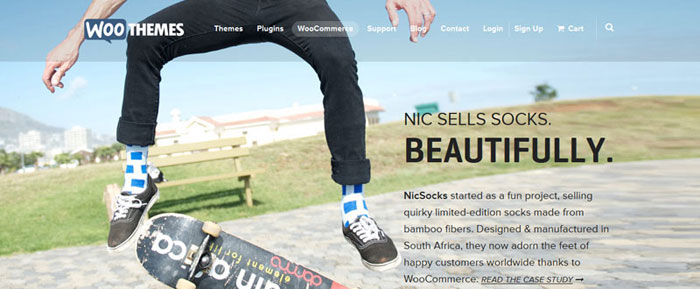 If all you need is to add a comprehensive e-commerce solution to your WordPress website, then you need look no further than WooCommerce. Their service is free, and their templates are so flexible you are sure to find one that's right for you. Regardless of if your shop is selling music, sporting gear or collectibles. It doesn't matter, because WooCommerce will have a solution for your website.