Even if you have the coding skills needed to convert your designs into fully functional websites, it can still pay to have a professional coding team to the work so you can devote more time to design.
That is the approach many website designers take, when they are faced with serving multiple clients who are looking for quick results.
Whether you have coding expertise or not, there is still the question of who to look to that will do an expert job of converting your PSD, or other design format, into pixel-perfect, optimal-performing code. It can take time to find the top coders if you only have advertisements to rely on.
We want to save you valuable time, which is why we've looked into the situation, and put together this list of top coding services.
You can be assured, that any selection you make from this list will be a wise choice, as long as the developer is a provider of the service you are looking for. Most of them are, although several offer only specialized services.
If you are a Sketch user, and you're looking for a top coding service to convert your designs, Sketch to HTML by Xfive.co offers the perfect solutions for what you need.
The Xfive team will take your Sketch designs and transform them into pixel-perfect, performance optimized HTML/CSS/JS pages; or content management systems code, if you prefer.
If you are a WordPress or Illustrator user, you should still give this team careful consideration. Sketch may be their specialty, but as far as other design formats is concerned (i.e. PSD, .AI, .INDD), Xfive still belongs at the top of the list.
Submit your design in any standard format, and they will bring it to life; perfectly matching your design and your requirements to the smallest detail.
Ask about modern animations, or any other features you may not have incorporated into your initial design. This Australian-based team will be more than happy to work with you to give you exactly how you would like your website to appear and perform.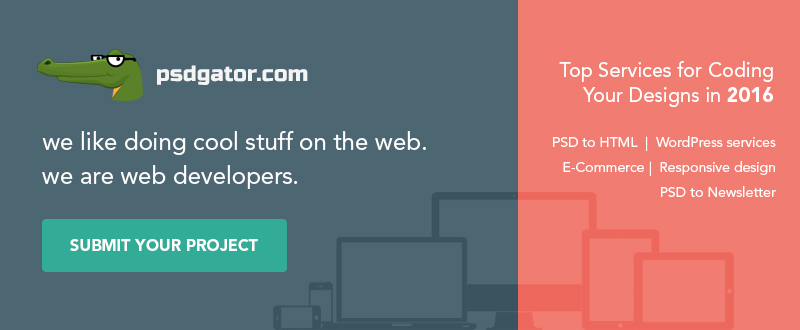 PSDgator specializes in PSD to HTML5/CSS3, WordPress theme, and jQuery conversions. They will also process your mobile responsive designs, and E-commerce and PSD to newsletter needs. Submit your design, and the green gator team will respond with hand-coded, W3C compliant, pixel-perfect code.
When you submit your project, the team will review it and get back to you with suggestions or recommendations they may have before starting the conversion process.
This top coding service also takes existing websites that are in need of re-slicing and recoding.  If you have an older website in need of modernization, PSDgator will be only too happy to work with you to determine what needs to be done.
They offer fast delivery times at competitive prices, and they give multiple-page and returning customer discounts.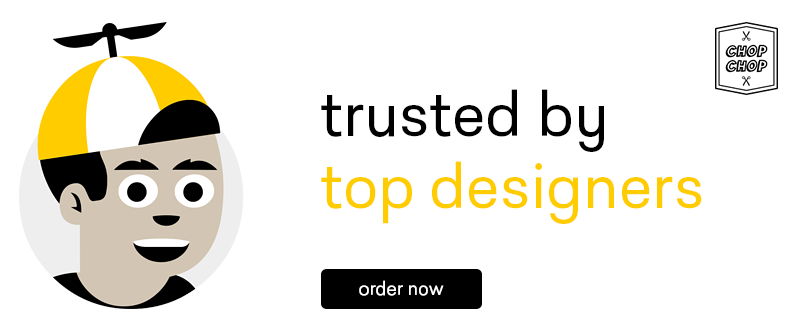 The Chop-Chop team is made up of hand-coding, pixel-whispering enthusiasts who will take your PSD, AI, INDD, or Sketch files, and convert them into premium quality, cross-browser, and responsive markup.
They perform conversions to WordPress as well, and they will take on your custom projects and deliver the results you are looking for.
Like any top coding service, Chop-Chop takes their clients' needs seriously. They want first-time clients to become long-term clients, and they make that happen by caring just as much about the final results as their clients do. It's easy to get started with Chop-Chop.
Their website features an order page from where you can submit your brief and your design, while calculating the final cost. The work they do is guaranteed to please, or your money will be refunded. Chop-Chop is definitely a top choice.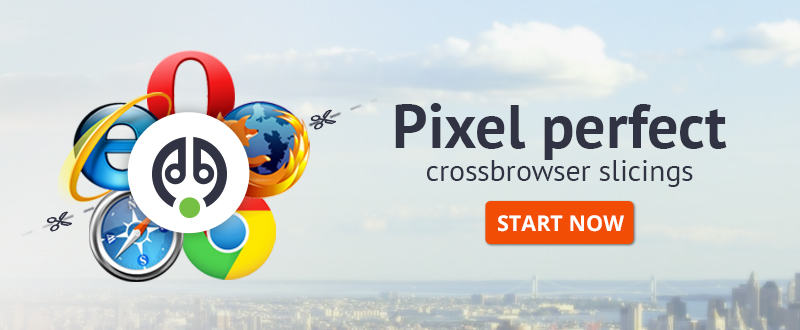 In the 8+ years Direct Basing has been in the slicing and coding business, they have over 12,500 successfully-completed projects to their credit, while serving a worldwide clientele.
In addition to their PSD to HTML conversion services, their team has extensive knowledge of the more popular CMS systems. You can get an estimate of the slicing/coding cost right from their website's pricing page; without first having to submit your design.
Direct Basing's 40+ developers work closely with their customers. You will always be kept in the loop from when they start on your project until well after completion.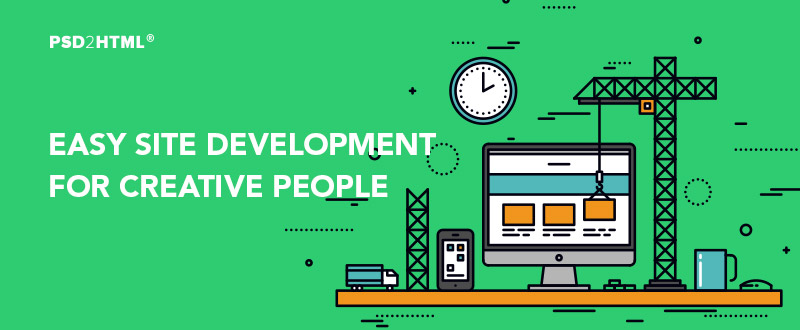 Founded in 2005, PSD2HTML® is a well-established markup outsourcing provider with a solid reputation, thousands of happy clients, and unmatched level of experience. They accept designs in any common layered format (PSD, Sketch, AI etc) and deliver high-quality, fast-loading HTML5 / CSS3 code.
Their team of over 470 in-house trained professionals will make sure your site works equally great in all modern browsers. Should you have a more complex concept in mind, no worries! PSD2HTML® also offers top-notch solutions for WordPress, Drupal, or Magento sites, online stores, newsletter templates, and much more.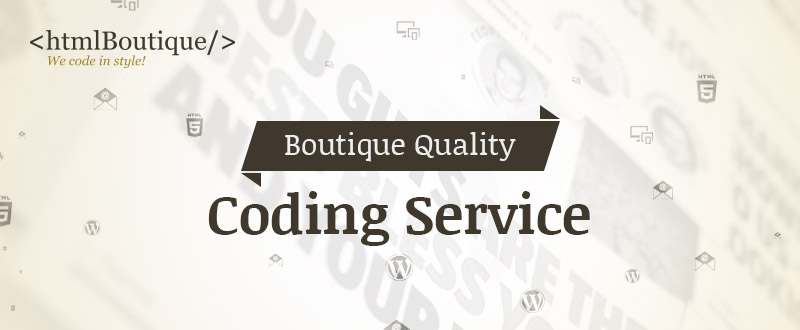 htmlBoutique is a dependable B2B coding agency preferred by a lot of web design agencies and freelancers for their impeccable code quality, speed, and transparent process.
With a team of web development masters, htmlBoutique always manages to deliver high-class hand coded end product, entirely tailored to their client's requirements.
htmlBoutique top coding services are Front-end, Email and CMS-based development, including Shopify and WordPress.
With their high attention to details, you can always count that your code will be pixel perfect and W3C-compliant. You also get privileges such as fast first product preview, unlimited support and payment on total satisfaction.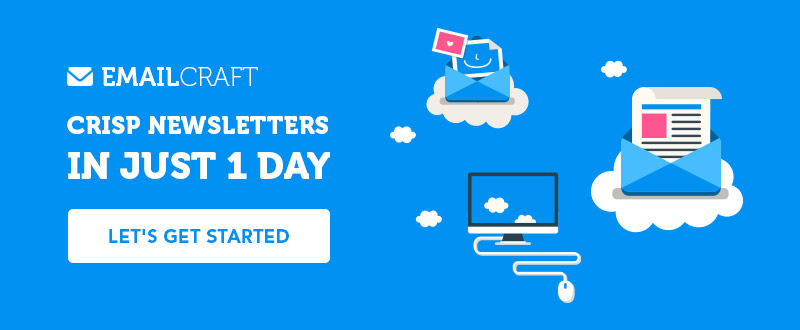 EmailCraft is the best choice when it comes to newsletter coding. With years of experience under their belt, they will turn your design files into a hand-crafted, well-structured markup and looks good in all popular browsers and email clients.
In just one business day, they will build your HTML email template and manually test it in Outlook, Thunderbird, Apple Mail, Gmail and others.
Should you need an animated gif, MailChimp, Mandrill, Campaign Monitor, or StampReady support, no problem! The EmailCraft team will take care of it.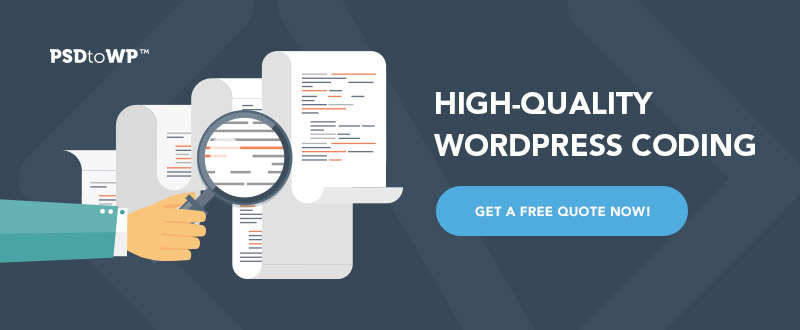 PSDtoWP is one of the most reliable and experienced PSD to WordPress coding teams out there. They will take your design, slice it, code it, and turn it into a fully-functional WordPress site. No hassle, no headaches.
They offer a personalized approach to every project, and maintain a fast, to-the-point communication during all steps of your project development.
Should you need any custom features, PSDtoWP will be happy to help. Their code is clean, fast loading, SEO-friendly, W3C valid, and compatible with all modern browsers.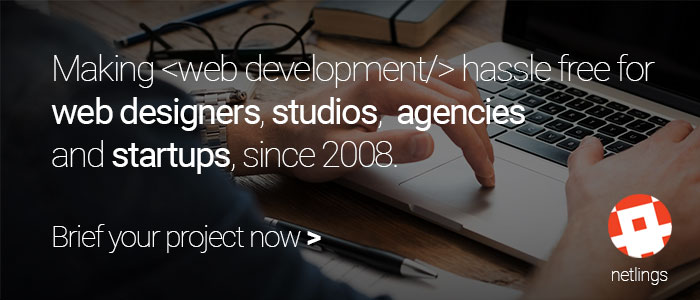 Unless you are a super-knowledgeable, super-fast programmer, Netlings will save you money. Let them do the conversion, and you can spend more of your valuable time doing design. This more than makes sense when business is good, and you are serving several clients.
Netlings' team will convert your designs to websites, mobile apps, markup, or whatever your need. This is an excellent team to work with; they provide awesome support, and everything else you would expect from a top coding team.
Summing up
This list of coding services is a mix of specialty coders and those who perform a range of different services. Whatever your development needs may be, you will should find the right solution here.
Since you are selecting from some of the best, you can expect to receive a finished website, app, email template that also ranks with the best. You'll experience the good feeling that comes from working with a reliable partner that has your best interests at heart.