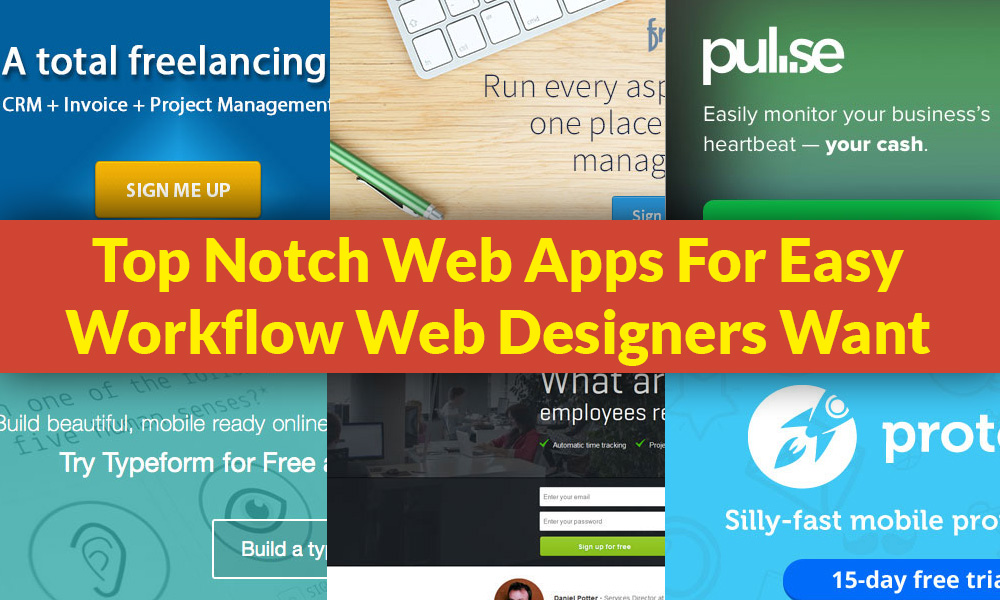 A number of sophisticated project management and efficiency web apps have been made available to make processes simpler and easier to manage. These useful tools have been created for professionals from varying fields, whether they are businessmen or freelancers, in order to boost efficiency in work.
The nature of each web app that you will see in this article is different. For instance, a user may have to purchase some while the other are free – some may be entirely cloud based, while others may not be that advanced.
Invoicing and financial apps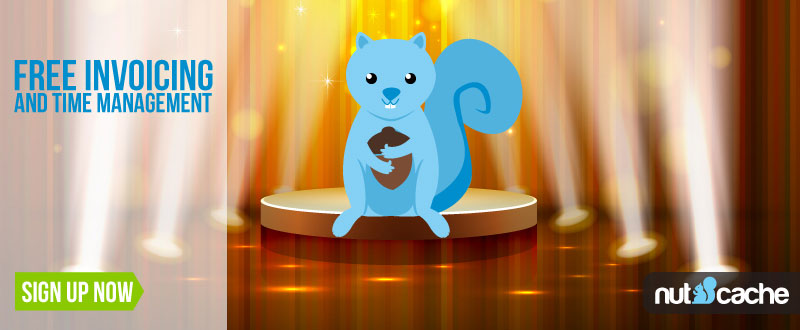 Nutcache has been designed specifically with owners and designers of small scale businesses in mind. The program offers free streamlined invoicing with efficiency and ease and has a number of advantages to offer. Perhaps the most prominent feature of this program is the fact that it is the easiest to use in terms of user compatibility.
There is no limit to the number of users that the program can serve at a time. Nutcache is highly versatile – it not only offers estimates and ready invoices, but is also a handy, effective tool in companies where expense and time tracking are of critical importance.
The creators of Nutcache frequently offer upgrades to boost and improve the performance of the program for the users. The application is available in more than ten different global languages, which means it can be used in any part of the world by just about anyone.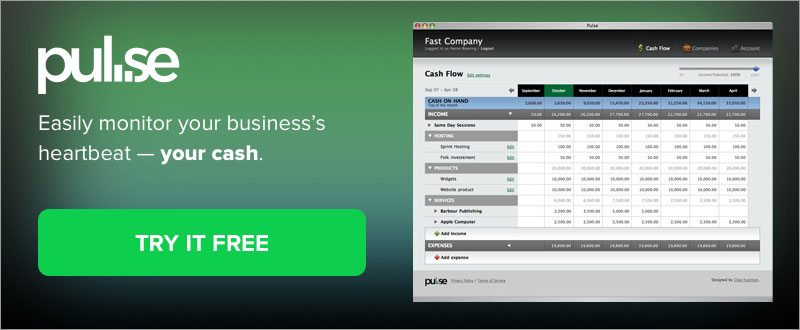 For freelancers, the determination of cash flow is of critical importance. This is where Pulse comes in, a specialized web app that was created to monitor monthly, weekly or daily expenditure on projects as per the professional's requirements.
You can allow Pulse to help you determine whether or not you should confirm a project with the help of different scenarios that will allow you to see if the project in question will work in your favor financially. Pulse is now integrating new features for better user compatibility and efficiency. It also offers a free trial for 30 days.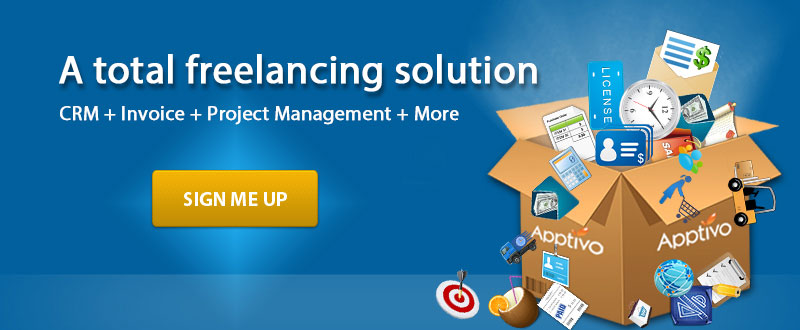 Another efficient invoicing application being used today is Apptivo. This software is ideal for all IT professionals as well as freelancers and it allows them to perform all their freelancing activities effectively and efficiently using one, optimally functional data model. With the help of this application, professionals can easily edit, alter and even brand invoices they have created.
The app is versatile and it enables users to assign or import items/tasks to the required invoice, and email invoices that require payment via Google Checkout or Paypal. At present, Apptivo is being used in more than 40 countries worldwide by over 40, 000 small-medium scale businesses.
Wireframing and prototyping tools
Popularly known to operate 'silly fast' by its designers, Proto.io is one of the most effective prototyping tools currently available online. The application helps users create an exemplary prototype that is optimally functional and offers various interactive interfaces that can be customized through flowing, fading and sliding as per the user's requirements.
The entire process of creating a prototype using this application takes only a couple of minutes. Proto.io is ultra versatile and can be used on just about every device available in the market today. The creators of the application offer updates and new features frequently to make your experience with the software an efficient and successful one.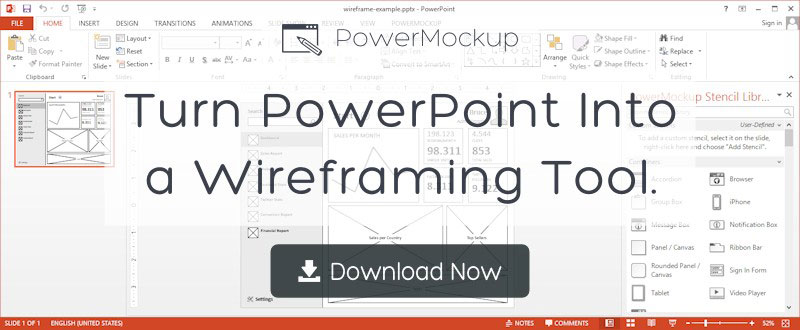 If you want to turn a simple Power Point application into a fully functional wireframing tool, then PowerMockup is the application for you. The application enables users to refine and iterate their designs in real-time.
The basic purpose behind the creation of this application was to help users discover unmatched functionality for their presentations instead of merely focusing on the aesthetic aspect. Perhaps the greatest advantage of using the PowerMockup application is that it allows you to uncover and correct errors present in the design before the final incorporation.
Collaboration and project management tools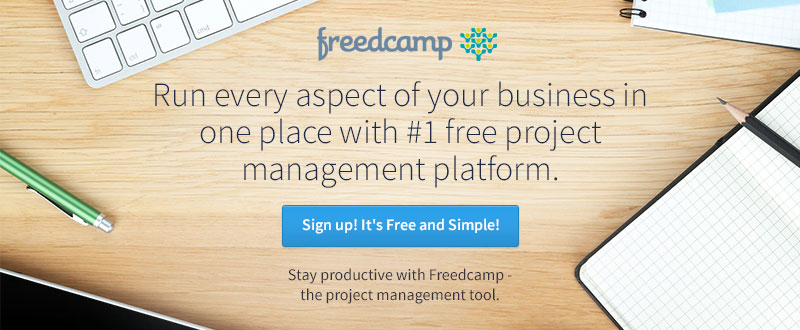 Freedcamp is known for being the pioneer project management and collaboration platform that is entirely free for all users. It is one of the top tools that allows businesses to achieve excellent organization and efficiency in work. With Freedcamp, users achieve comprehensive, optimal functionality in project management.
Unlike other applications similar in process, Freedcamp has no sign up or registration fee. With its many versatile options and features, users can effectively manage time, tasks and social integrations to improve the overall productivity of their businesses. There is no limit to the number of users or projects that can be simultaneously managed with the help of this application.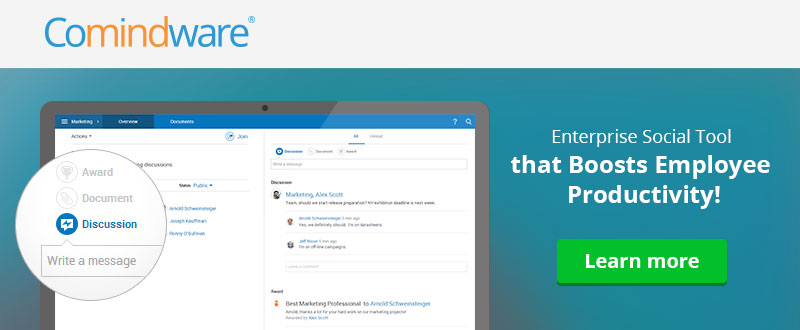 Comindware Team Network isn't just a regular tool for designers or developers, it was created for professional project execution, something that every professional needs. It is the first enterprise social tool in the industry that boosts employee engagement and productivity considerably by allowing teams to collaborate in the context of their work. The cool thing about it is that it is shipped free with Comindware Project. If you will try it, you will find interesting features like a united Activity stream, discussion rooms, document management, company directory and organizational chart and even motivational awards
Time management tools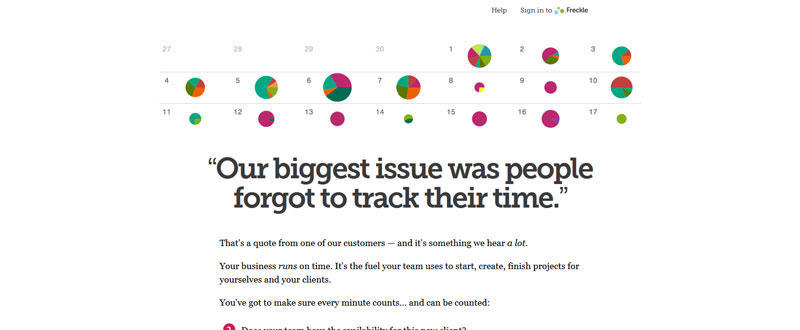 Freckle isn't, as it proclaims, a whole-cloth re-thinking of time tracking, billing, and client management, but it is impressively light, agile, and easy to get into.
This app just makes you want to keep track of your time, as some use to say. The conveniently condensed interface has a vivid color scheme, turning a routine task into something entertaining.
Freckle acknowledges that while time tracking is a necessary task, it isn't our real work, but rather an interruption of it. The thought is that if it were easy and painless to use, we would be more diligent about our time entries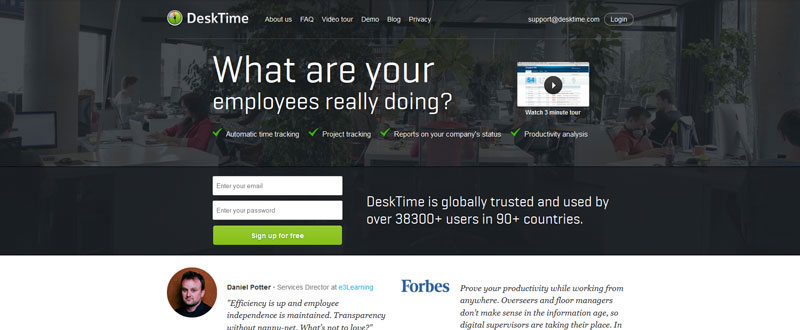 The people from DeskTime say they're committed to accountability, transparency, and fairness. These were the principles that DeskTime was built upon, making it a a product that is designed to increase productivity. The benefit of using it translates in boosting your employees, and motivating them to perform at their maximum potential.
As a freelancer, you will prove your productivity while working from anywhere. Overseers and floor managers don't make sense in the information age, so digital supervisors are taking their place.
Email marketing
Mailegen is a sophisticated email marketing tool that is both easy to use, and ultra versatile for a number of applications. The application needs to be purchased, but offers a free trial period for users to explore its different features and worth.
Countless professionals admit that the tool is worth the cost, and can enhance your email marketing experience. The tool offers a number of ready designed templates for your emails along with statistical assessments of your projects.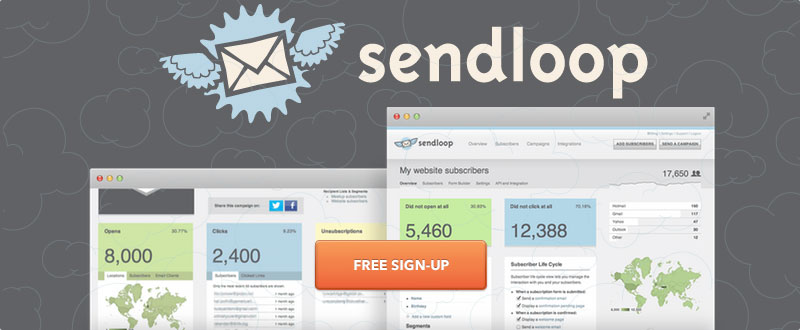 Sendloop is a popular email marketing tool ideal for small-medium scale businesses. It is simple to use and an absolute must-have for companies and professionals looking to promote their services and products online.
Gone are the days when users had to have a considerable knowledge of HTML and email building before they could promote their services; Sendloop makes the whole process ultra efficient and incredibly simple at the same time. Users can also customize their emails with a number of different widgets based on their requirements.
Form builders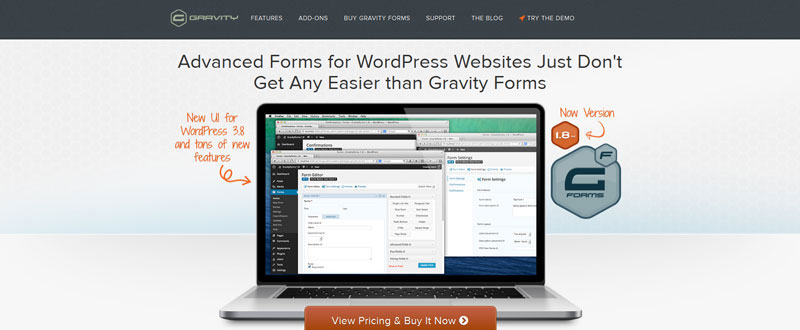 Gravity Forms for WordPress is a full featured contact form plugin that features a drag and drop interface, advanced notification routing, lead capture, conditional logic fields and the ability to create posts from external forms.
Gravity Forms is quite easy to use. It allows you to create multiple forms, both simple ones and extremely long and complex ones. Whether you need to just get some address details or actually want people to submit posts from the front end: it's all possible.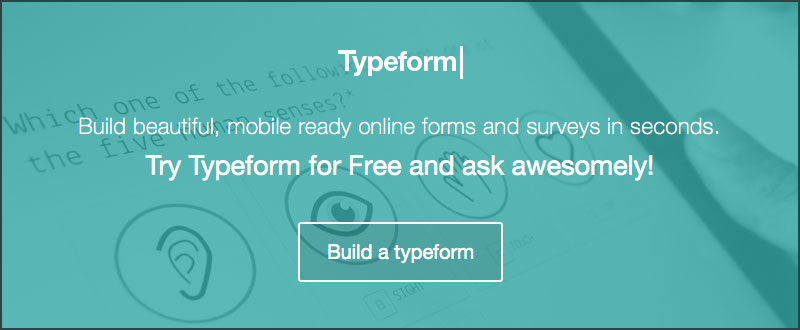 Typeform is a breath of fresh air from standard forms that lack substance and professional detailing. Turn undesirable, unattractive forms into ones that demand attention and time.
With the help of Typeform, users can easily design recruitment forms, landing pages and even announcements for different events based on their needs and requirements. Did I mention that you can make brochures and surveys with it and they can all be seen impeccably on all devices?
The standard Typeform is free for all users, but Typeform PRO, an advanced version, offers advanced tools that are worth investing in. The application saves significant time and hassle offering limitless usage to all.
File sharing apps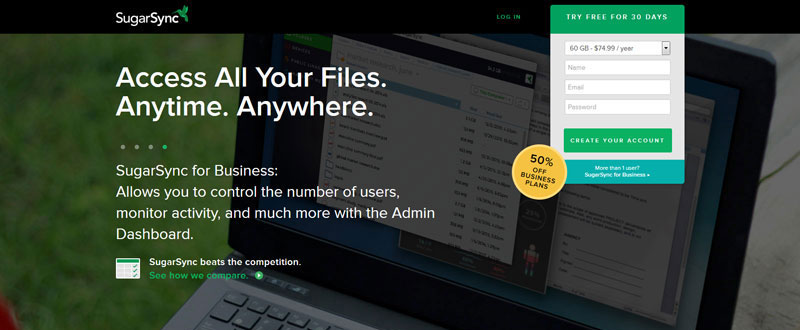 They share public links to files, work collaboratively on shared files or folders, update the content of those folders in real time so that all invitees see the same thing at the same time and control who has access to those files at any one time.
Sharing files is simple. You just make a public link for a file or folder and share it with the people you want. On clicking on the link, the recipient can download the content without registering at SugarSync.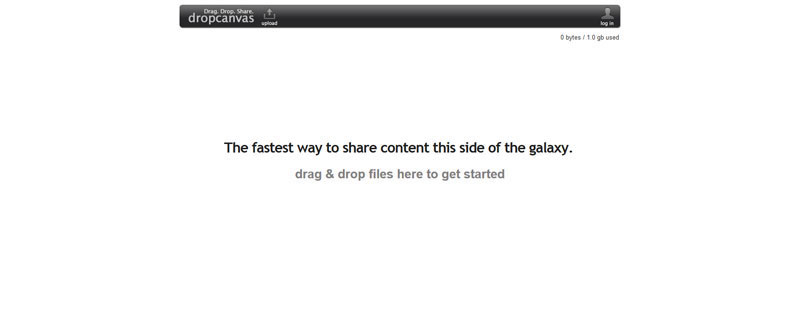 With its simple drag and drop interface, Dropcanvas allows users to easily upload files and generate short links to share with others. Registration is optional, unless you want to save your storage links.
This is a really simple to use file sharing service, the only thing users need to do is simply drag and drop the required file onto the canvas, which provides them with a link to share the file.
Conclusion
Many of the mentioned applications are similar in terms of functionality and usage, but there is no doubt about the fact that each offers its own unique advantages and therefore each is worthy of consideration individually. Many of these applications are free; the others that need to be purchased always offer a free trial period to allow users to explore the software before investing in it. Each application has been designed to improve time and task management, and overall productivity.