As a designer, you might want to have a toolkit that can be used in most of your design projects and save hours of works. Here I introduce you to a great bundle from our friends at Pixelo: The Ultimate Designer's Toolkit. This bundle contains a huge collection of high-quality design resources such as fonts, brushes, textures, and actions.
There are 29 high-quality fonts ranging from script, display, hand-drawn, and more. You'll also get 1132 graphics ranging from vector elements, brushes, textures, and actions. All created by industry leading designers to help you improve your design quality and save hours of your time.
All 29 fonts and 1132 graphics included in this bundle are available at 99% off the regular price for a limited time.
This is an overview of all resources included in this bundle. Check out The Ultimate Designer's Toolkit to see more detail previews and features.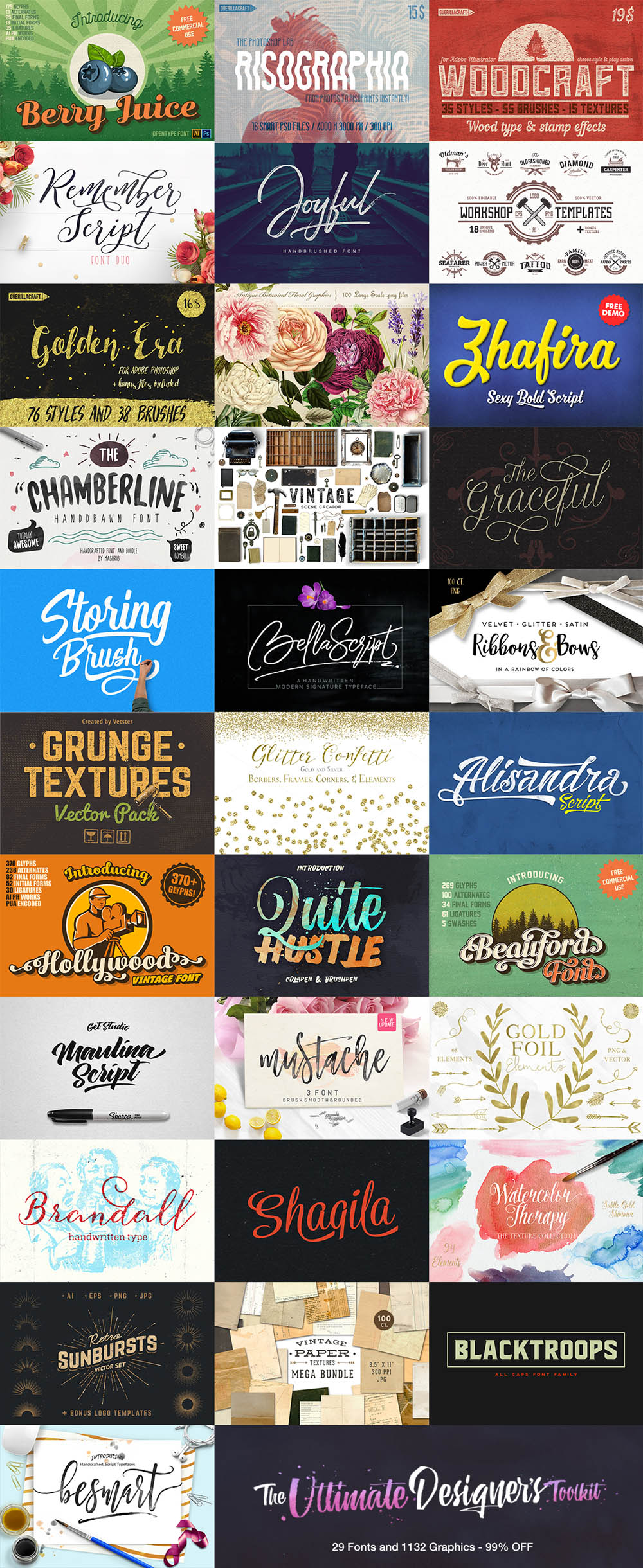 Take a look at some beautiful resources within this bundle: