Using the best tools for your business will make a huge difference. A better WordPress theme or great landing page can make your business quickly grow from a month to another, while an average solution will make your life extremely hard and can even make you close your business.
A great product or service is not enough if you don't have a great landing page, if your WordPress website is having issues, if you don't have the right analytics info and so on.
In this article we reviewed 45 tools and services that will be the answers for your headaches.
Here it goes.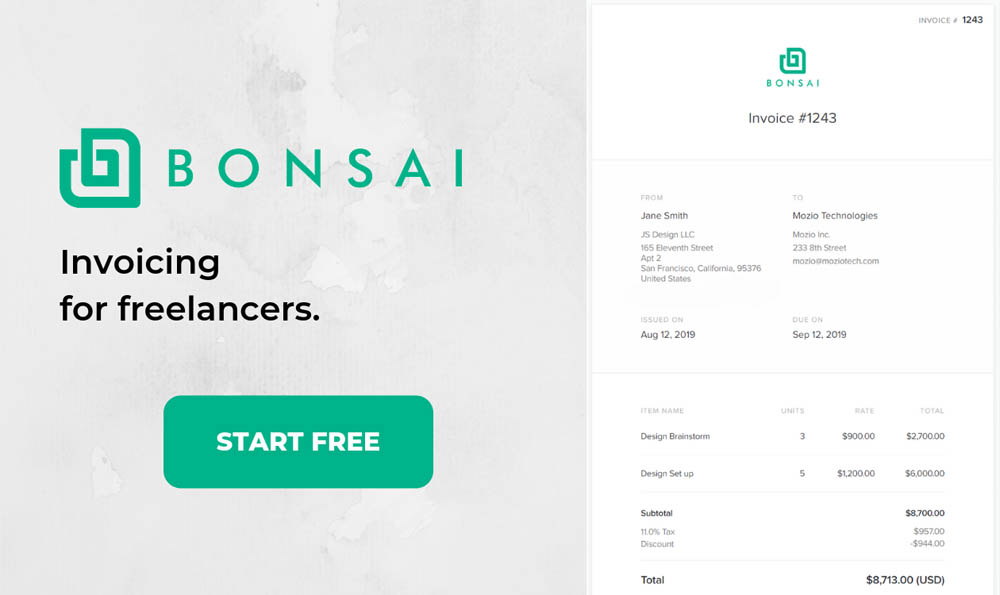 Freelancing is the future, more and more companies want on-demand talent rather than full-time employees. Bonsai is the best suite of products dedicated to designers, developers, writers, photographers, videographers and any other freelancing activity.
It is used to create fully customized invoices, to auto-generate invoices from contracts, proposals and timesheet (Bonsai invoices are deeply integrated with other products made by them), to automate reminders, to track activity and payments, and to accept payments via credit card, bank transfer and PayPal, while having secure transactions.
With over 100,000 happy freelancers using Bonsai, this is the most popular and appreciated solution to put on auto-pilot freelancing. Save time, money and get peace of mind with Bonsai.
Start use Bonsai for free.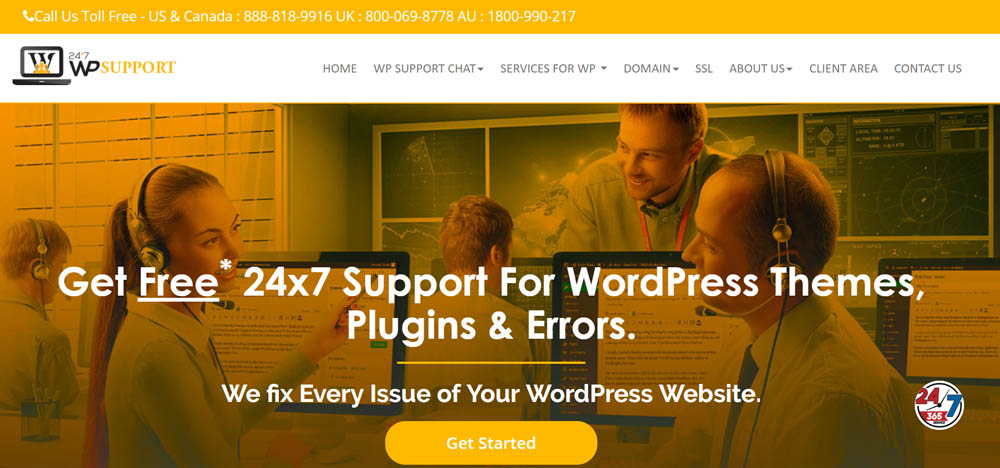 WordPress is an excellent platform in terms of quickness, themes and plugins availability, prices and much more. Looking for a reliable team of experts to take care of your WordPress website in terms of support, training, hosting, website development, SEO, domains, and SSL certificates? You can have a single supplier for all of these, saving tons of time and making your website much better in terms of security, traffic and revenue.
24x7 WP Support is a team of WordPress professionals that will fix any WordPress issues related to your website (speed and performance issues, hacking and malware, bad gateway and database errors), will help you quickly and safely migrate your website from a host to another, will build a new WordPress website (Starter websites - $249 – onetime payment), will help you with an excellent high-performance managed WordPress hosting plan which starts at $1 per month, and they will also help you with SEO, SSL certificates and tens of training videos for WordPress, WooCommerce, Jetpack and Yoast SEO. They represent an all in one solution for WordPress websites, being highly appreciated in this niche.
Get rid of all your WordPress headaches by hiring 24x7 WP Support. Pricing starts at $6.67 per hour.
They are available to help you 24/7, get a free consultation via phone or chat.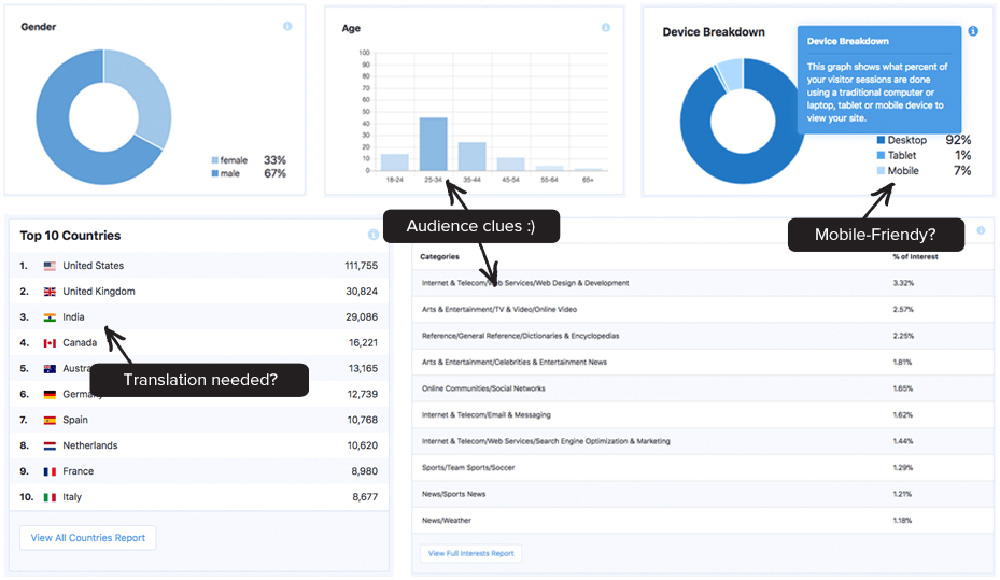 Having all the analytics directly on your WordPress website, on a friendly yet very detailed dashboard, will help you quickly grow your business. MonsterInsights is the most popular, powerful and simple to use WordPress analytics plugin on the market, with over 2 million users.
Using MonsterInsights, you will find out who your customers are (where are your visitors from, what are they most interested in, which device are they using, their age, gender, and a whole lot more), how they find and use your website (which keyword they used to find your website, who referred them, what did they click on your website and much more), which content get the most visits and much more.
All the important metrics will be available in one place, being easy to follow and interpret (conversion rate, transactions, revenue, Average Order value and much more). You will know what you have to in a few steps to quickly grow your company.
Start using MonsterInsights.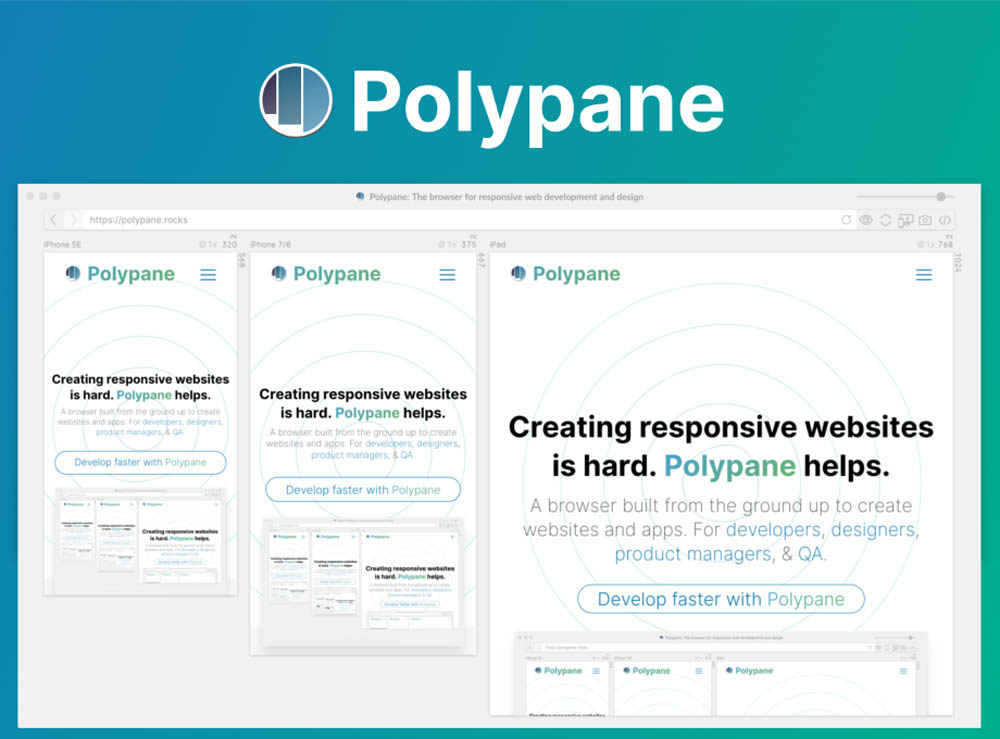 Creating responsive websites takes lots of time, because it's super hard to test the design for all sizes and devices, for CSS breakpoints and not have any layout bugs.
Polypane is the most powerful browser for this task, a dedicated solution, that will help you build responsive websites in half the time. Being packed with tons of features and options, Polypane users save lots of time. In a single overview you will see all viewports, you can resize them, your actions are synced, generating a screenshot of all your viewports only takes a single click and you can enter the focus mode to really work on a single viewport, and much more.
Register for the free 14-day trial, you will get access to all the features that Polypane offers.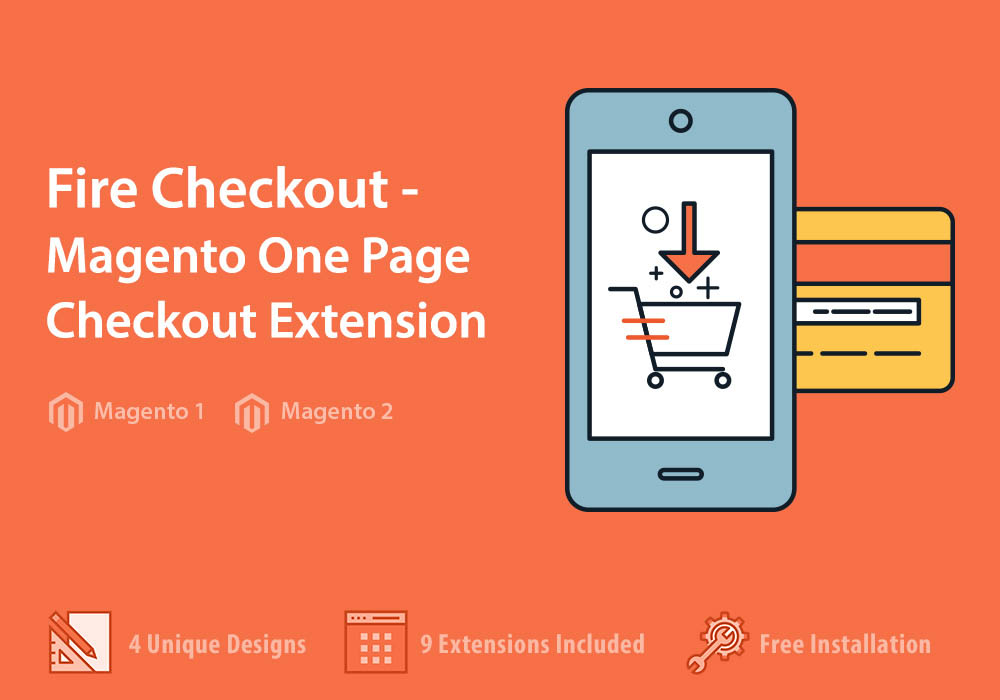 Are you looking for an effective way to increase your store conversion rate? The checkout process is by far one of the most complicated, yet most important parts of any e-Commerce website. With FireCheckout - Magento one step checkout you'll be able to offer your customers a quick and easy way to complete their transactions that they will appreciate.
Use it and get more sales from your Magento store.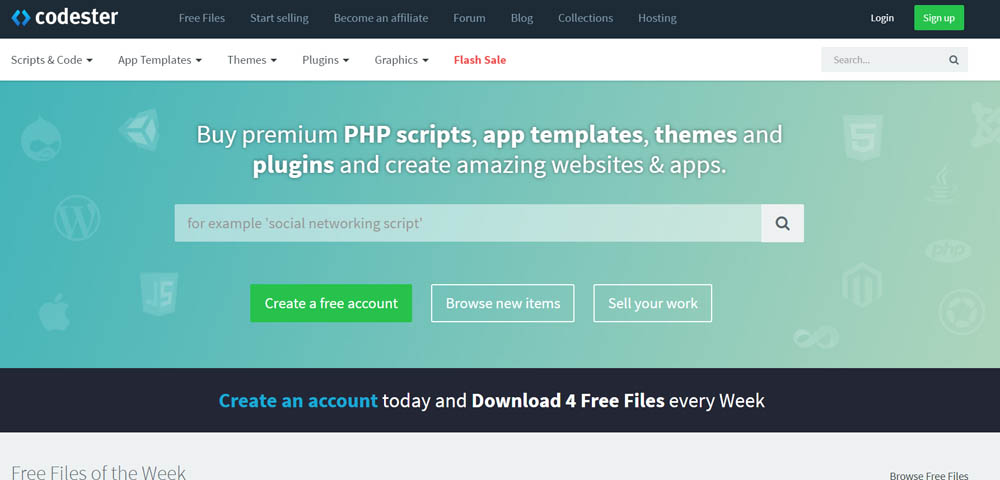 Codester is a huge marketplace where designers and developers can buy thousands of premium PHP scripts, app templates, themes, plugins, apps and much more. The website is very fast and well structured, being a pleasure to browse it.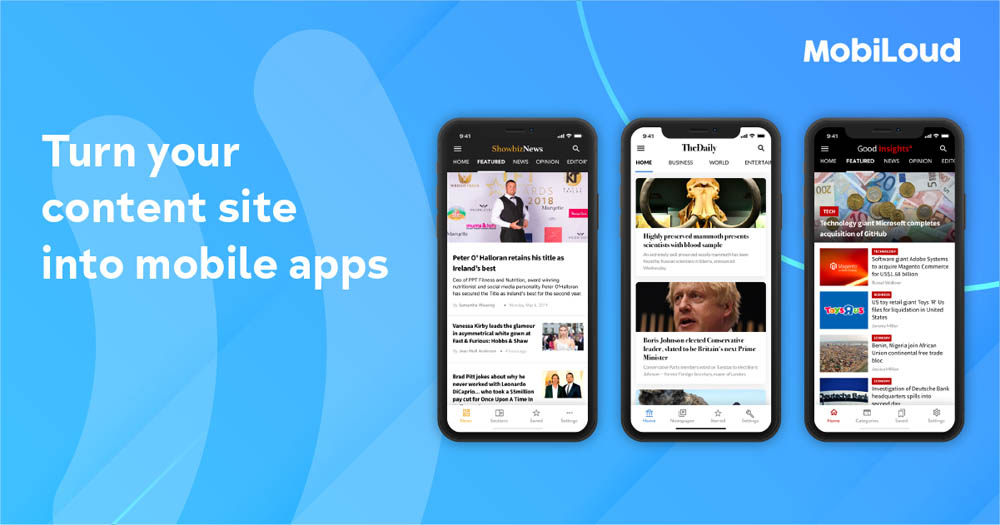 To maximise your mobile strategy you need a strong native presence in the App stores.
MobiLoud is a solution for publishers and news sites that takes your existing WordPress site and converts it into native apps on a par with top publishers like Huffington Post or New York Times.
They're an end to end service - you don't need to touch a line of code - and they'll build it in a matter of weeks and at an affordable price. Your app will be packed with features to help you grow and succeed - like push notifications, ad integrations, subscriptions and many more.
They handle all ongoing updates and maintenance, and you can manage it all through your WordPress install.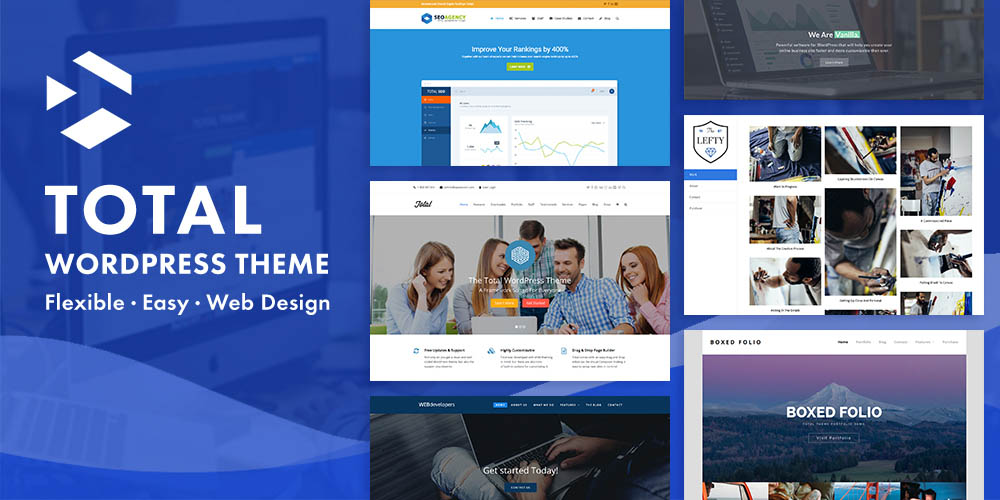 Total is a very high-quality and complete multi-purpose WordPress theme that is loaded with awesome and cool features, being ultra fast and optimized for conversions. Fully customizing Total is simple, you start from the included demos that can be installed with 1-click and using the included drag and drop editor you will make all the modifications you need.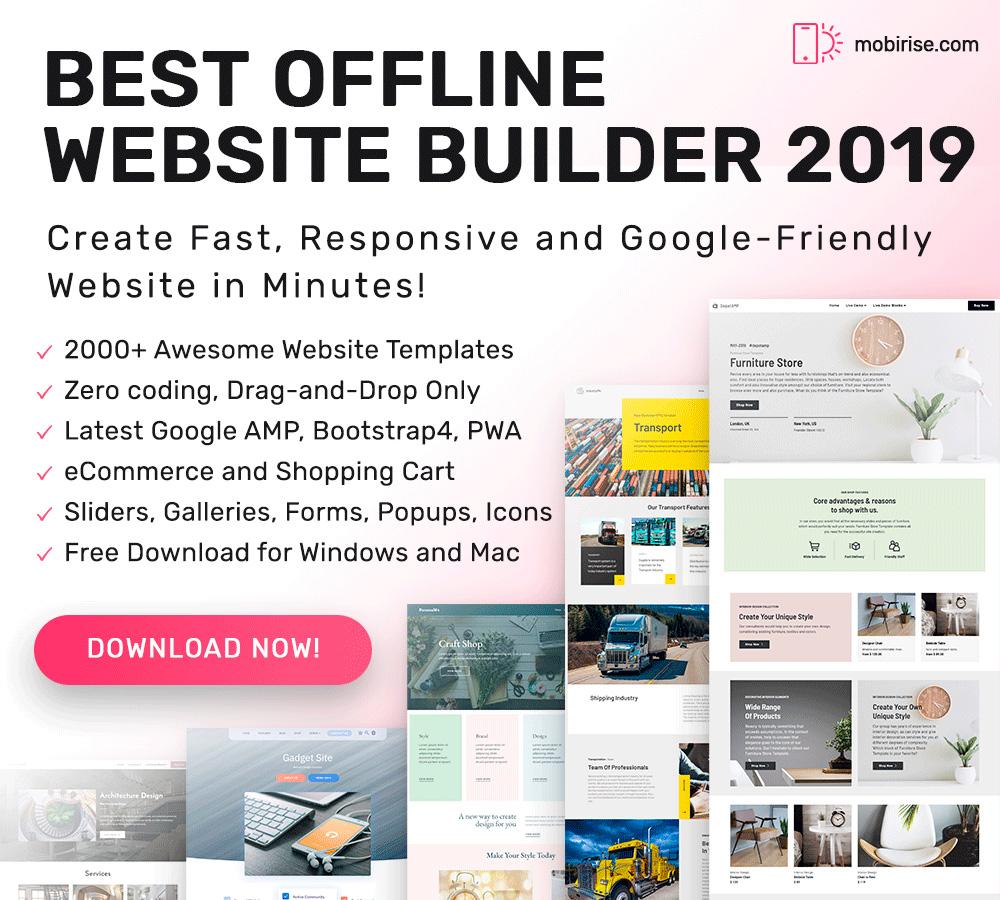 Mobirise is a brilliant offline website builder, which is loaded with 2,000 awesome website templates, with the latest Google AMP, Bootstrap4, PWA, and tons of sliders, galleries, forms, popups and icons.
Download it now and build your new website with Mobirise.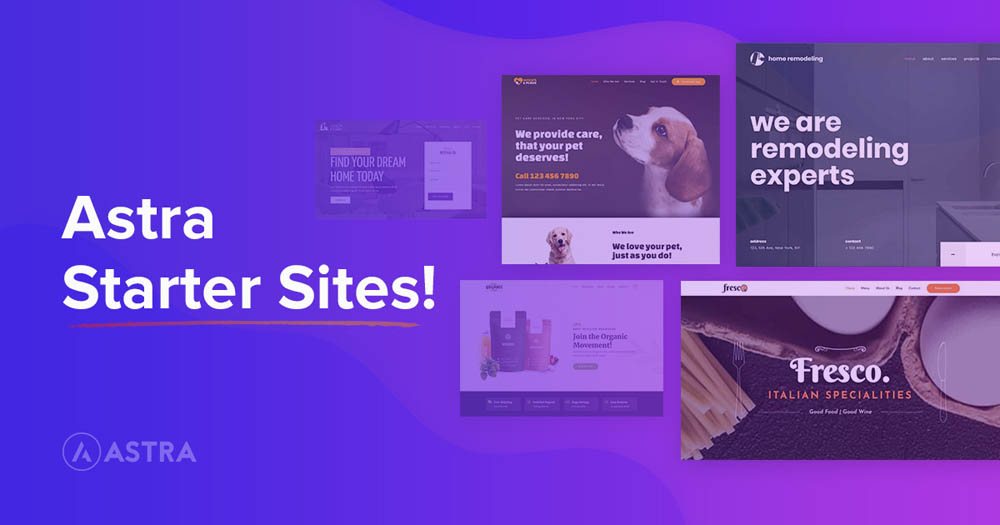 Astra built over 100 free and premium Elementor templates that will make your Elementor website stand out of the crowd. All the themes have a clean and attractive design, being super optimized for fast loading and for conversions.
Browse Astra and pick the Elementor theme you like.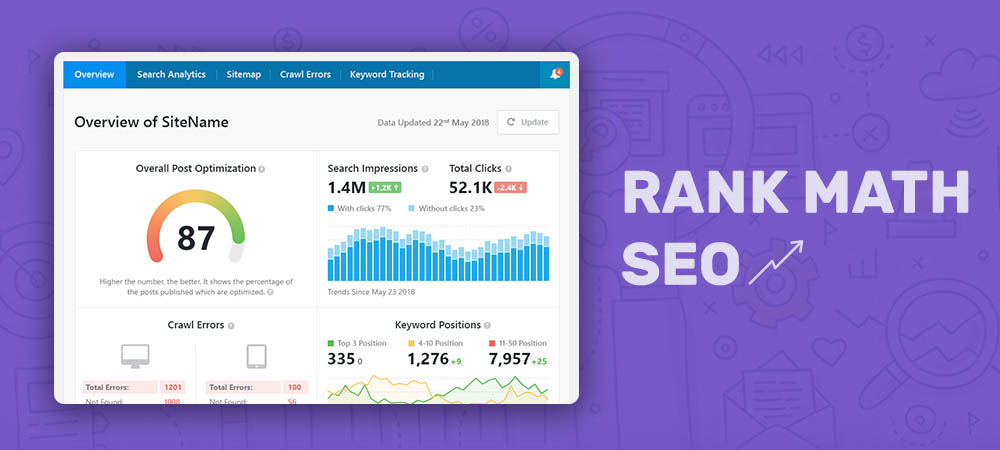 Rank Math is the most friendly and effective WordPress SEO plugin on the market. After a simple installation, Rank Math practically configures itself and puts on auto-pilot your website in terms of SEO, making it rank higher and generating more traffic with optimized content.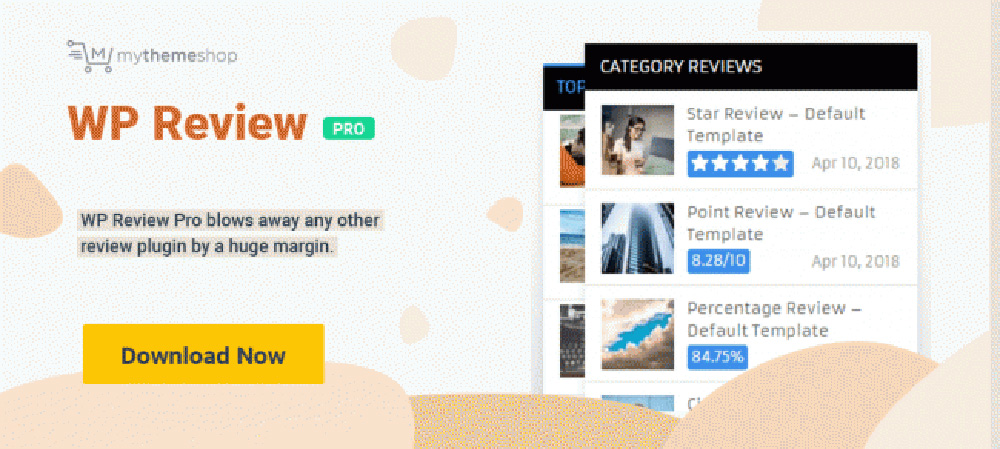 WP Review is the most popular WordPress review plugin on the market that is super to install, it has tons of features and options, and work excellent with all themes.
It supports 14 rich snippets, it has 16 predefined designs, multiple rating systems and much more. WP Review has tens of useful features that will make your reviews look great.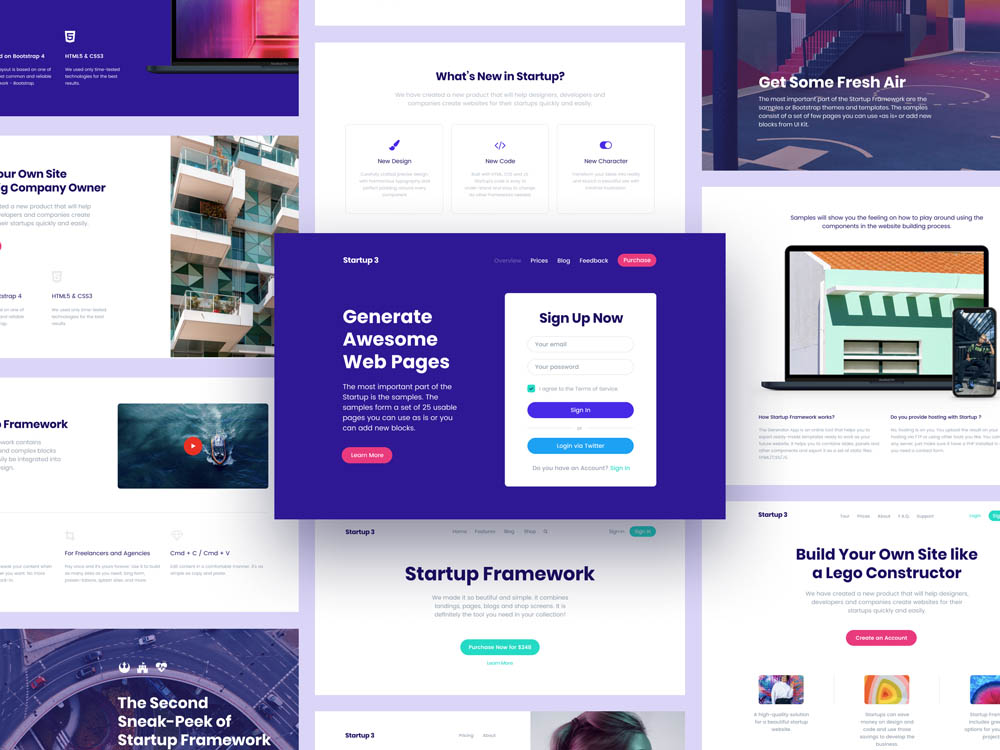 Designmodo built several very well-received web apps that gained a lot of traction and are becoming more and more popular. With Startup 3 you can build gorgeous websites in a matter of minutes with 0 coding skills.
Postcards is a brilliant way to create highly engaging and responsive email with a simple drag-and-drop builder. Slides is a lightning-fast static website generator which you can use to impress your audience.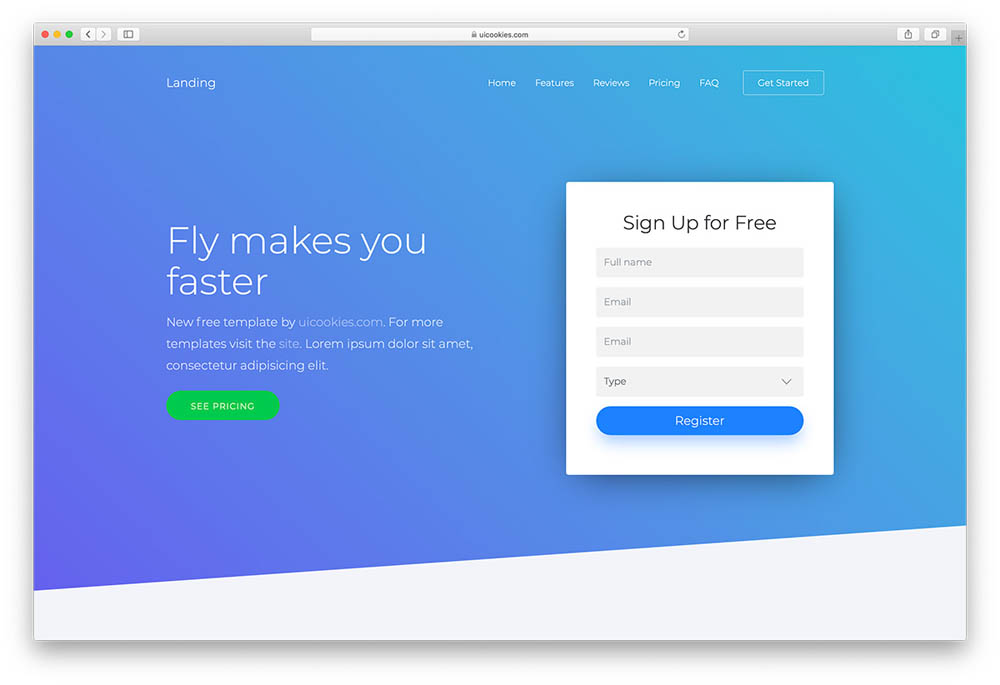 Landing is a gorgeous, lightning-fast and highly optimized for conversions landing page theme which is free to use and super simple to customize. Get more conversions and sales by using a dedicated template for these tasks.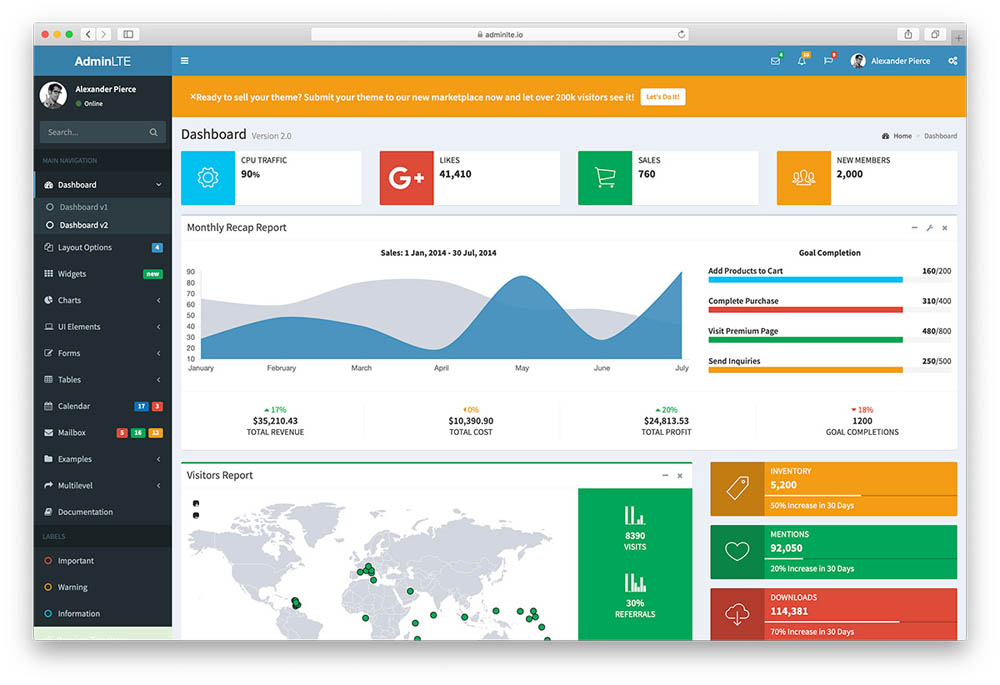 AdminLTE is a professional Bootstrap admin dashboard template, very popular in its niche. It comes with 6 skins, over 21 plugins from which 3 are custom made for AdminLTE, and tons of features and options.
On the live preview you can easily see how AdminLTE works and feels.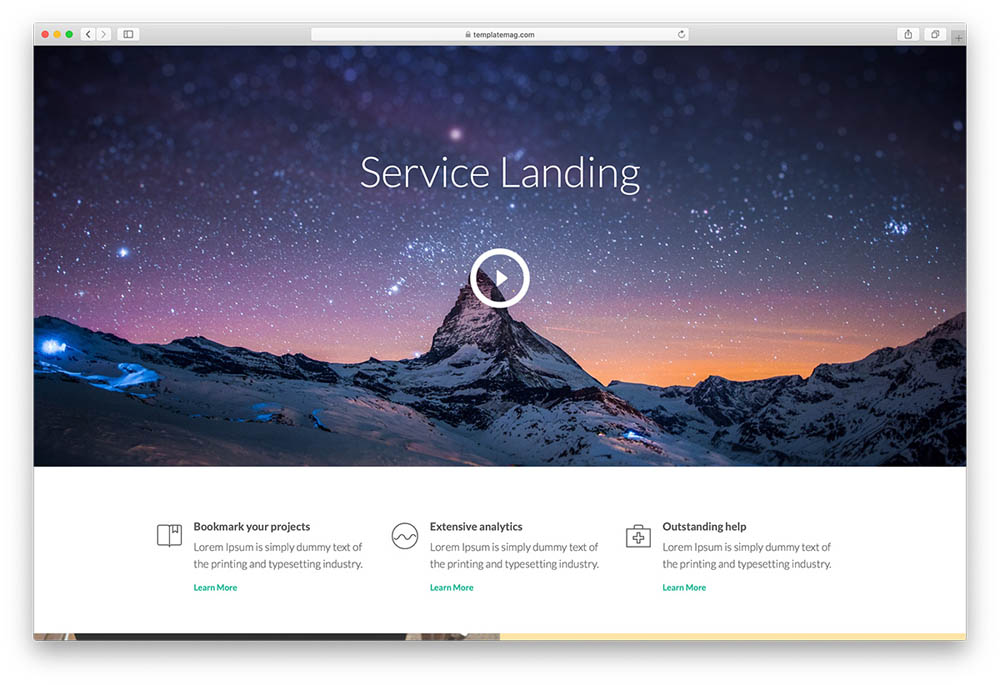 ServicesLanding is a professional, free to use, and gorgeous landing page template that will help you generate more sales and traffic. The theme is highly optimized for conversions and being lightning fast.
Use ServicesLanding for your next project.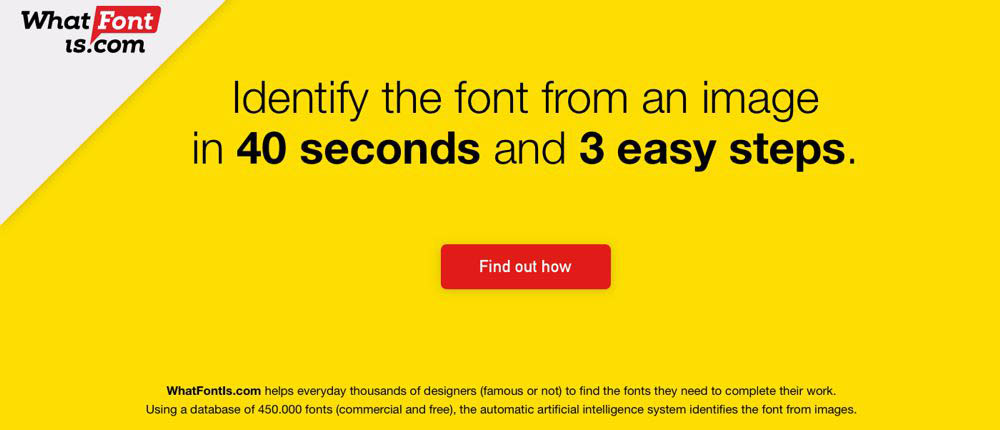 With WhatFontIs anybody can easily identify a font by uploading the image or writing down the URL. The powerful AI software will check its database of over 550,000 free and commercial fonts to match it with the one you are looking for in a couple of seconds.
It works excellent, try it.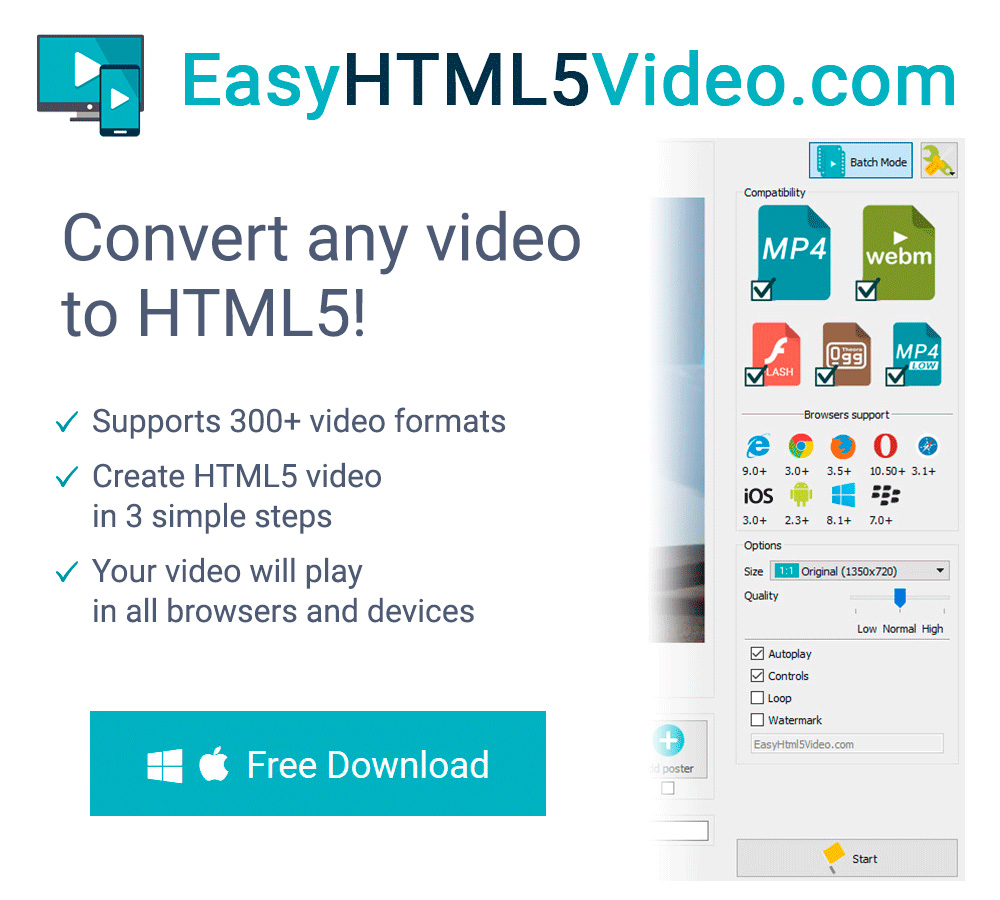 With Easy HTML5 Video Converter you can quickly convert any video to HTML5, without having any special skills or previous experience. The friendly and lightning fast interface will help you every moment.
It supports over 300 video formats and the created video will play in all browsers and devices.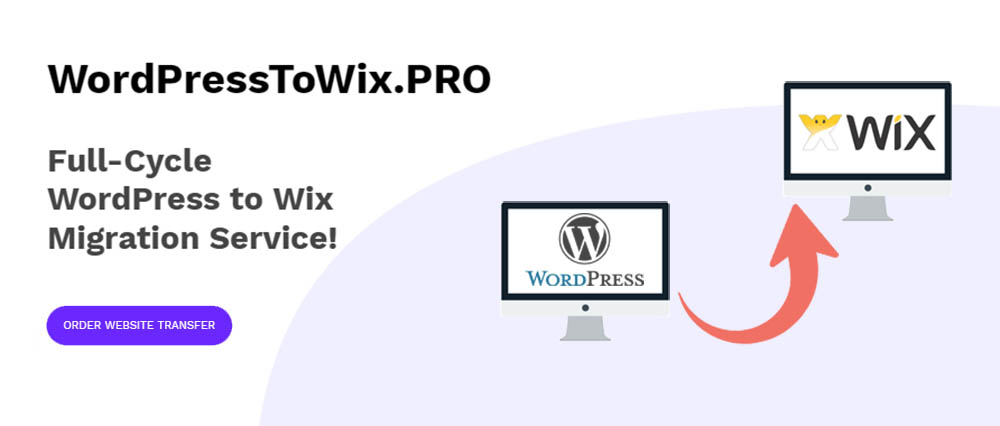 WordPressToWix.PRO guarantees safe, easy, hassle-free and convenient migration of WordPress websites to Wix platform. The service ensures smooth and effective conversion of all project elements and establishes individual cooperation with each client. The company's niche experience has exceeded 3 years of successful and devoted work and they are not going to stop on their current achievements.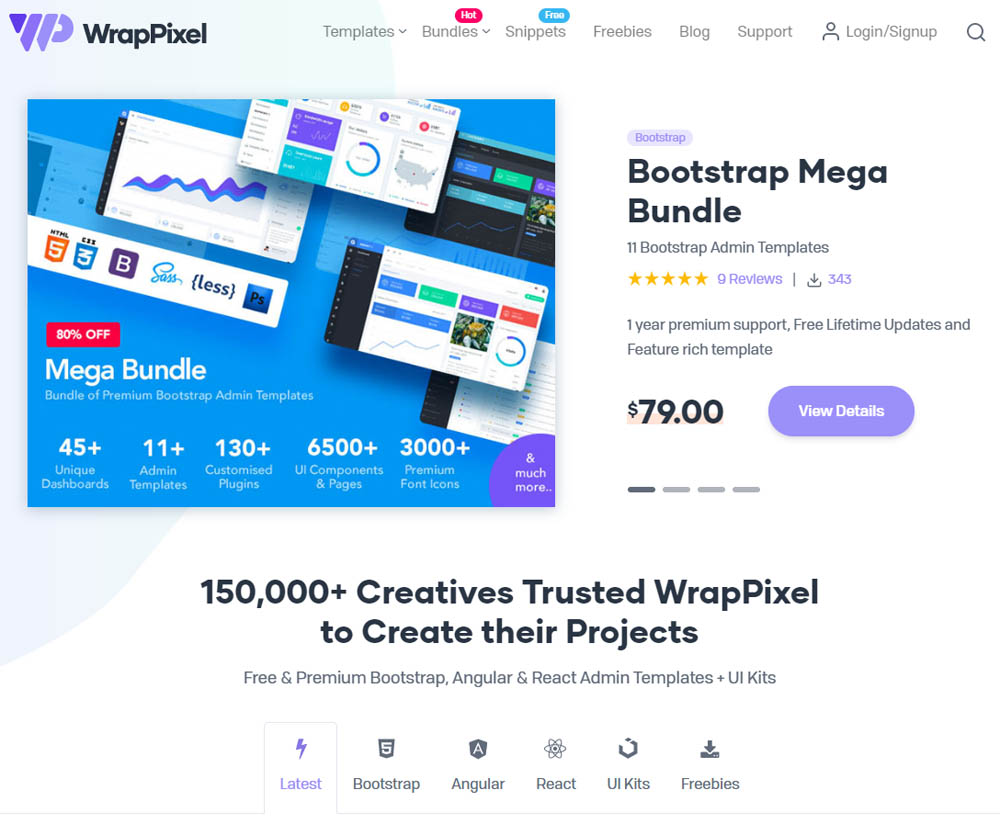 WrapPixel was used by over 150,000 creatives to create their projects. On this website you will find thousands of free and premium Bootstrap, Angular & React admin templates, and UI Kits.
Check the Mega Bundle which is loaded with thousands of items. The price is $79.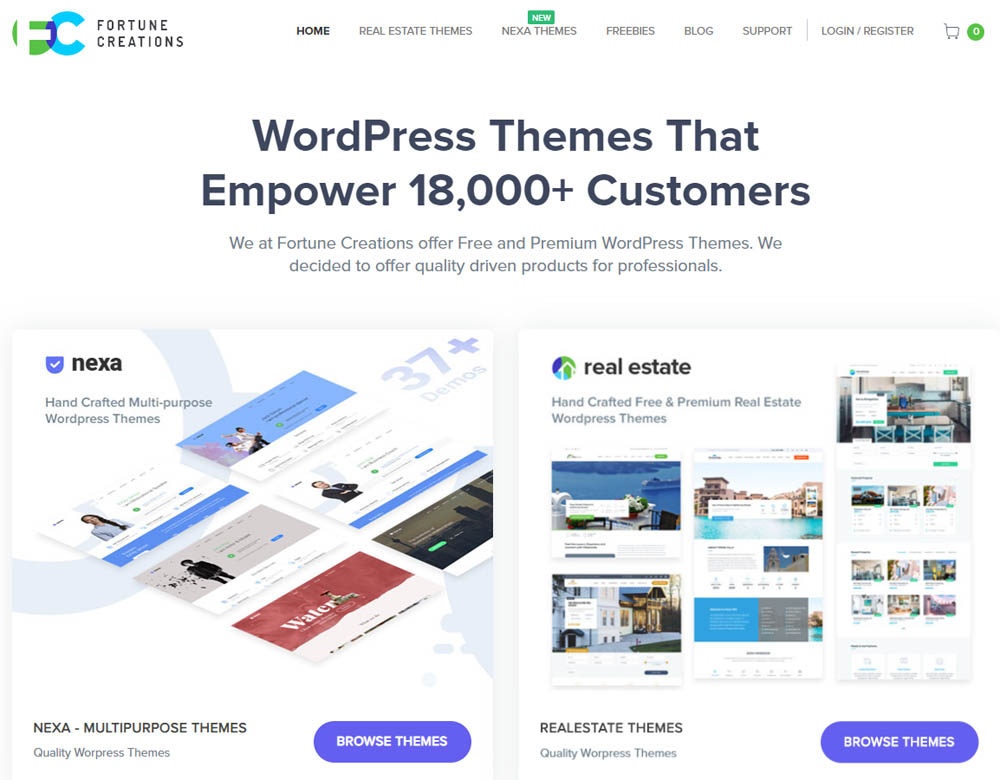 Looking for high-quality WordPress themes that will make your website stand out of the crowd and generate more conversions? Fortune Creations is a popular such WordPress theme developer that creates awesome themes.
Browse the portfolio and pick what you need for your next project.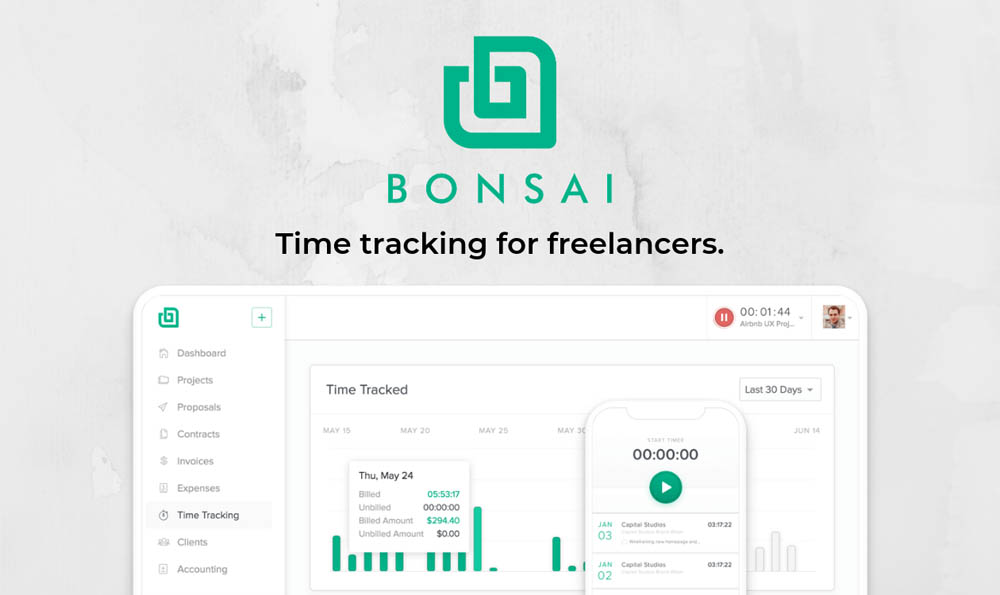 Bonsai is the most popular product name for freelancers, being a dedicated player in this niche. All Bonsai products are deeply integrated and work excellent together, helping freelancers save tons of time and boosting productivity.
With Bonsai Time Tracking, freelancers can track time with a click, can centralize timesheets in seconds and can automate invoices.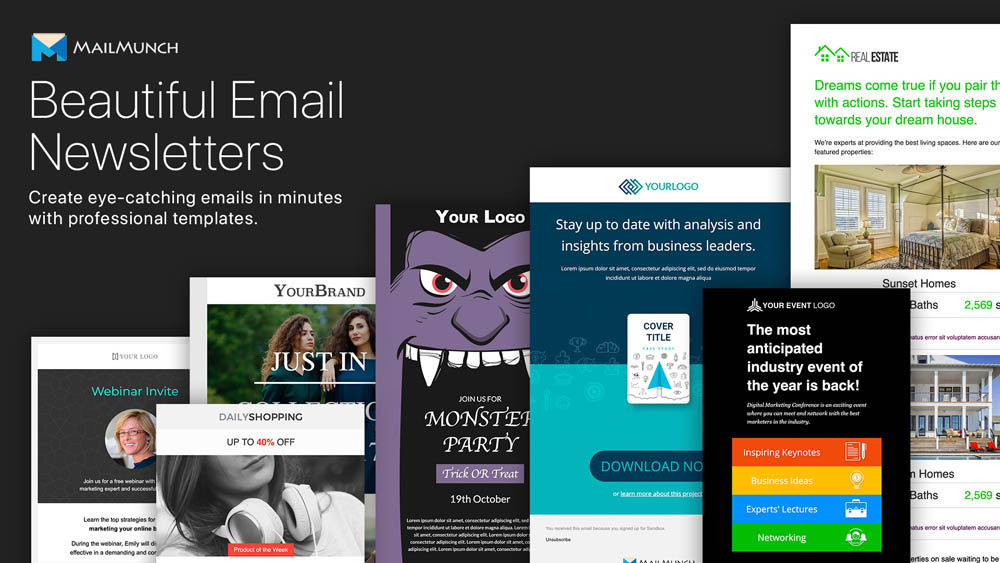 MailMunch is the best email newsletter builder on the market, with 0 coding skill required, that you can use to create highly engaging and converting emails in a matter of seconds.
MailMunch has plenty of gorgeous email newsletters to choose from and a powerful editor that will greatly help you.
Start engaging your email audience with the best solution on the market.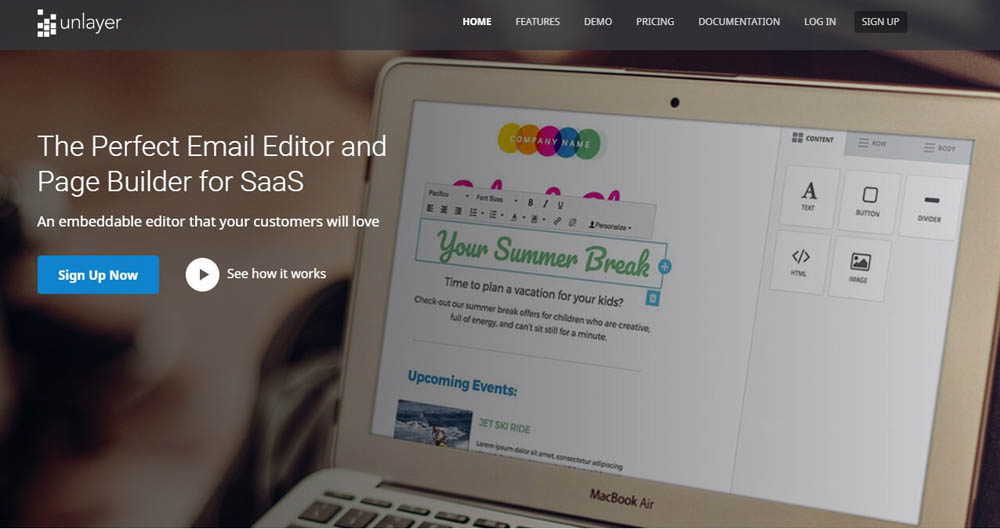 Unlayer is a powerful email editor and page builder for SaaS that you can embed on your website and let your visitors create highly engaging emails and pages in a matter of seconds. Unlayer is filled with awesome templates and a super simple to use editor that your website visitors will love.
See how it works.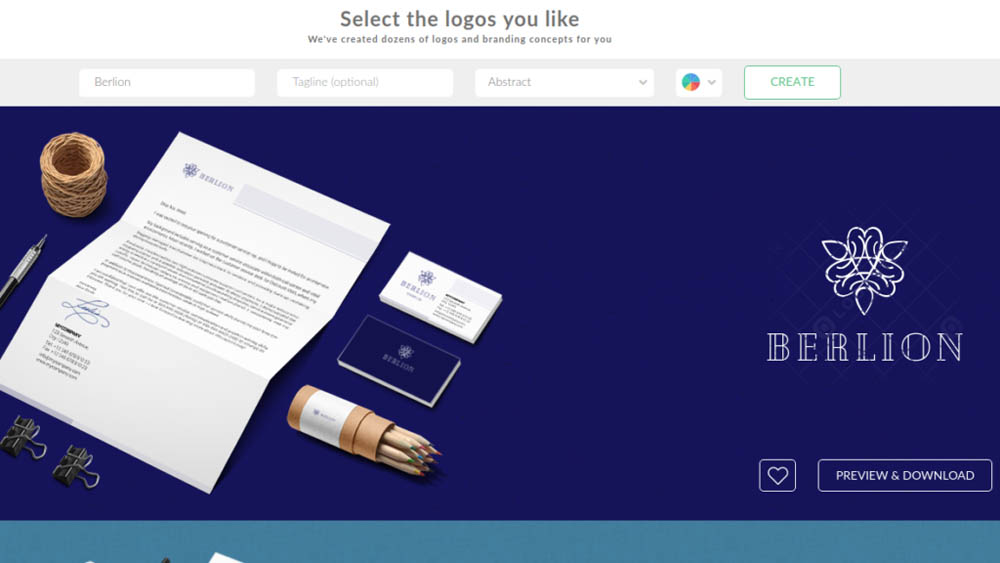 Logaster is the most used logo design platform that creates unique designs in a matter of seconds. You simply write your business name, you add a slogan and a symbol if you want, and the platform will present you hundreds of logo designs to choose from.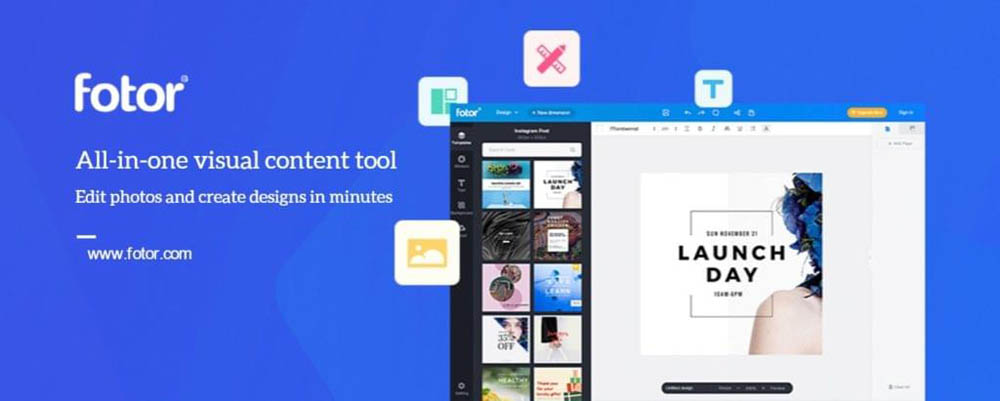 Fotor is a free online picture editor and graphic designer, allowing you to use online photo editing tools, such as add filters, frames, text, stickers and much more. It is used by millions of people with great success, creating engaging and high converting images for websites, ads and social media channels.
Content Snare will collect content and files on time, in your place, by sending automated client reminders. Save tons of time and let your customers use a professional solution to send you content and upload files.
Start a free 14-day trial and see how Content Snare works.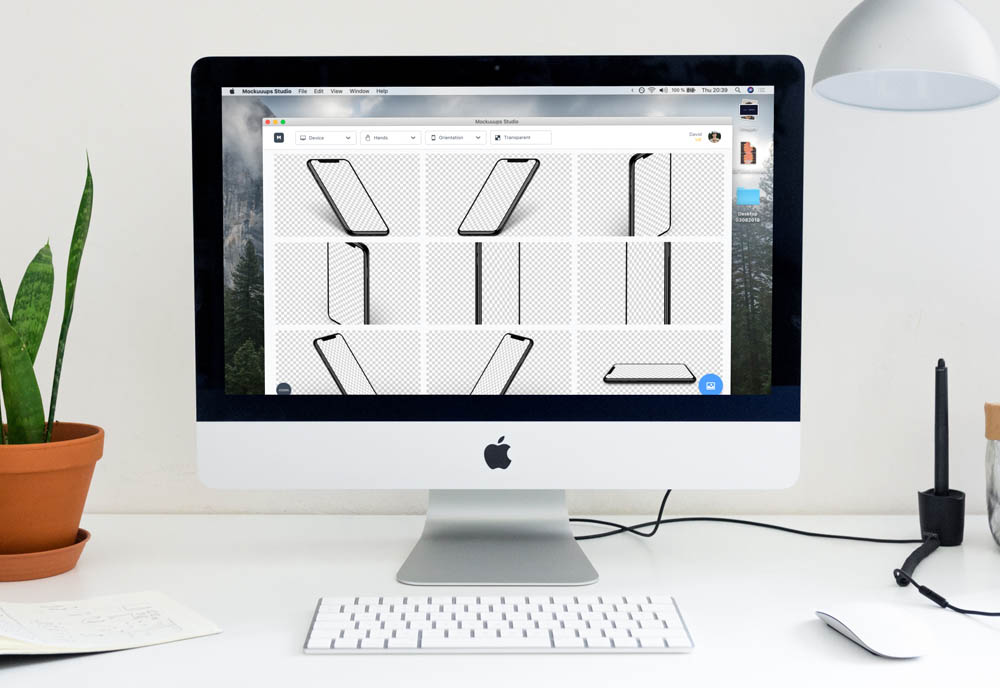 With Mockuuups you can easily create stunning visuals which helps you boost engagement on social, blogposts or advertising campaigns. The interface is lightning fast and very effective, guiding you every moment.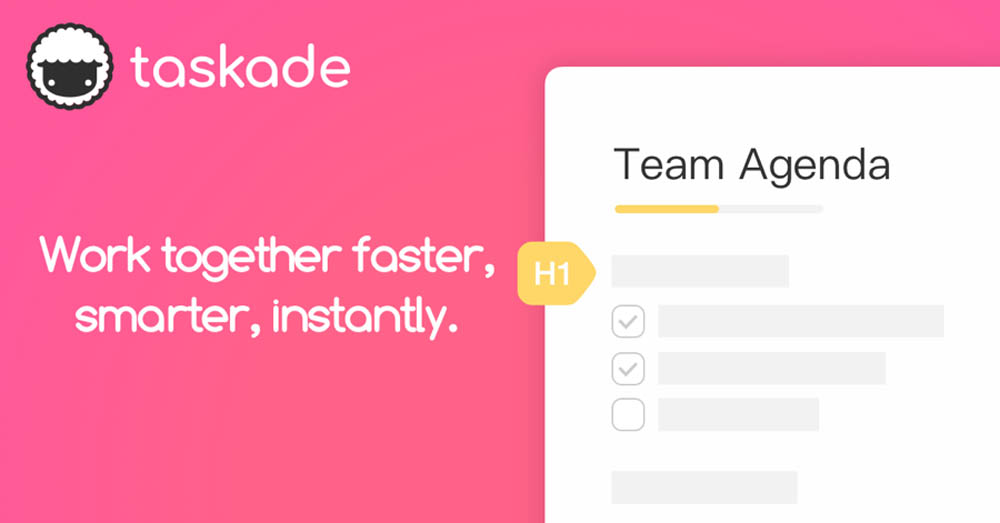 Taskade is designed as a remote workspace for distributed teams where team members work together faster, smarter and instantly. It's like having Asana, Slack and Google Docs, all in one.
Sign up with Google or email, it is fast and you will see Taskade in action.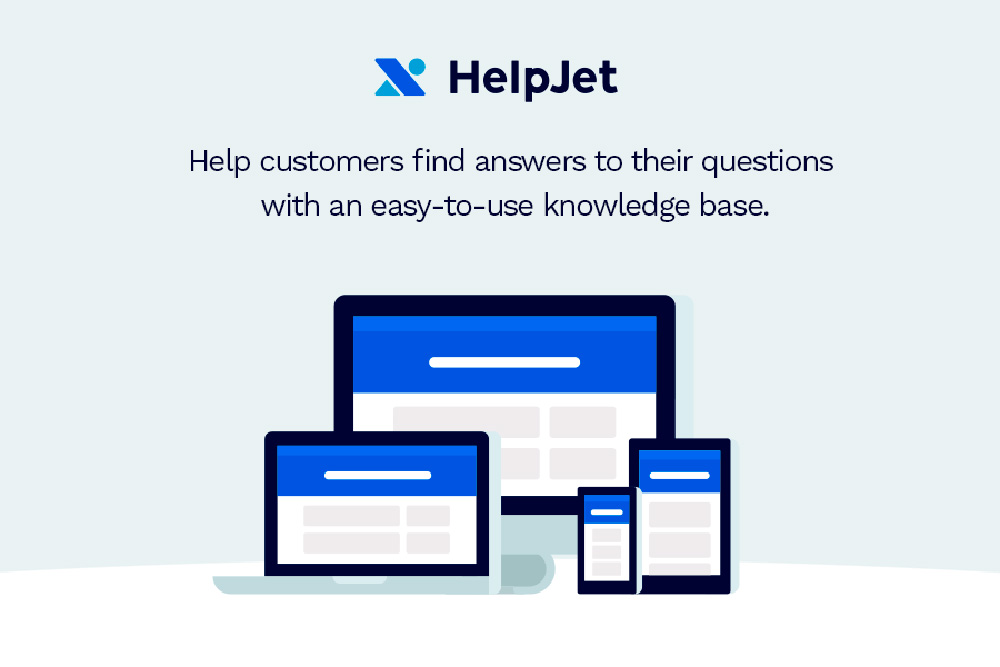 Looking to heavily increase sales without hiring more support staff? HelpJet will help you achieve that. It will make your customers easily find answer to their questions with an easy-to-use knowledge base.
Use HelpJet and connect with your website visitors and customers.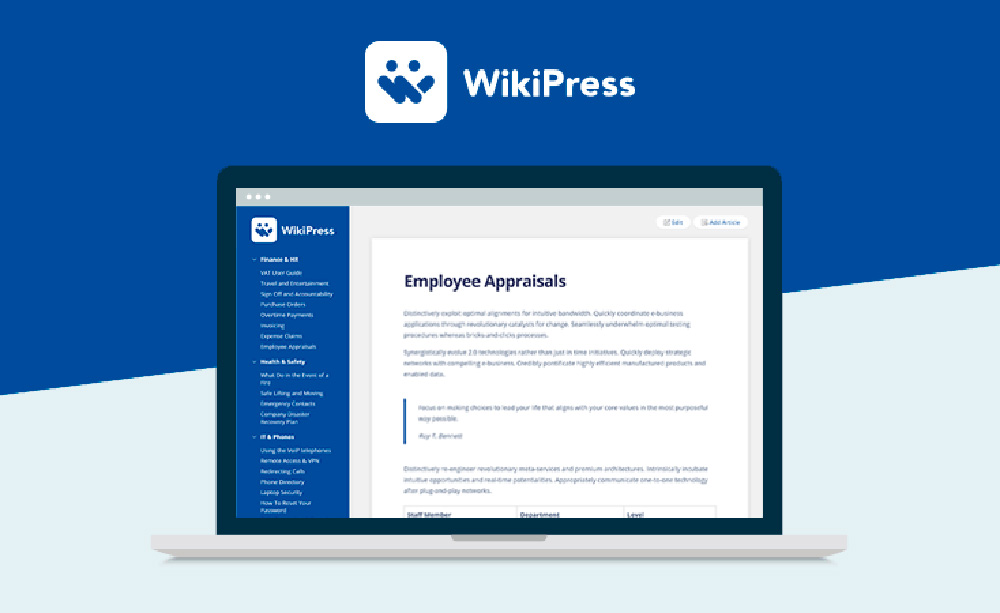 Have you ever wanted a Wiki website? WikiPress is the most popular and powerful WordPress Wiki theme on the market, being ultra-fast and having a clean and modern design.
Use WikiPress for your next website.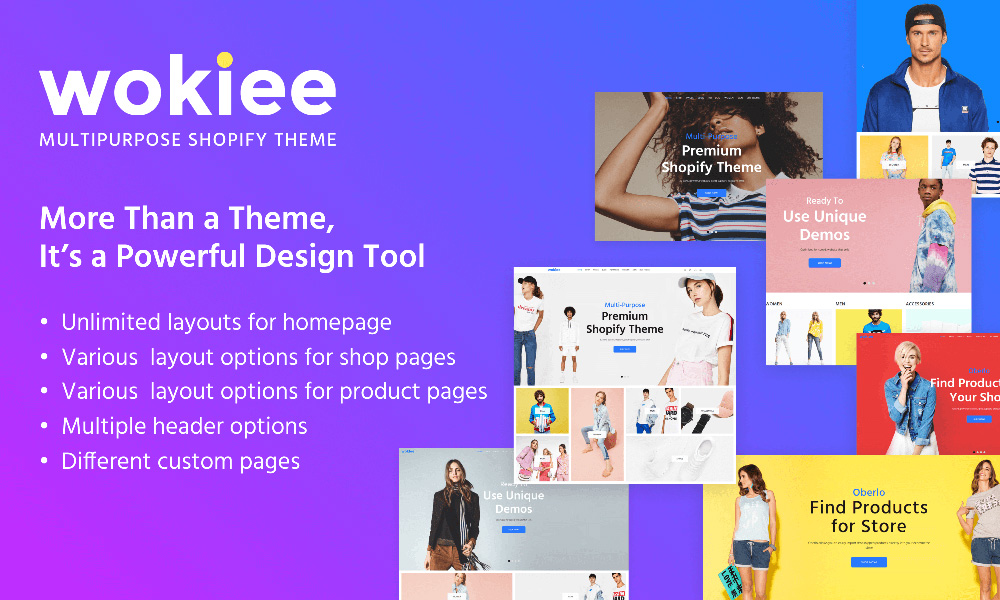 Wokiee is a high-quality and multipurpose Shopify theme that is filled with unlimited layouts for home page, with various layout options for shop and product pages, and much more.
Make your Shopify store stand out of the crowd by using this powerful design tool.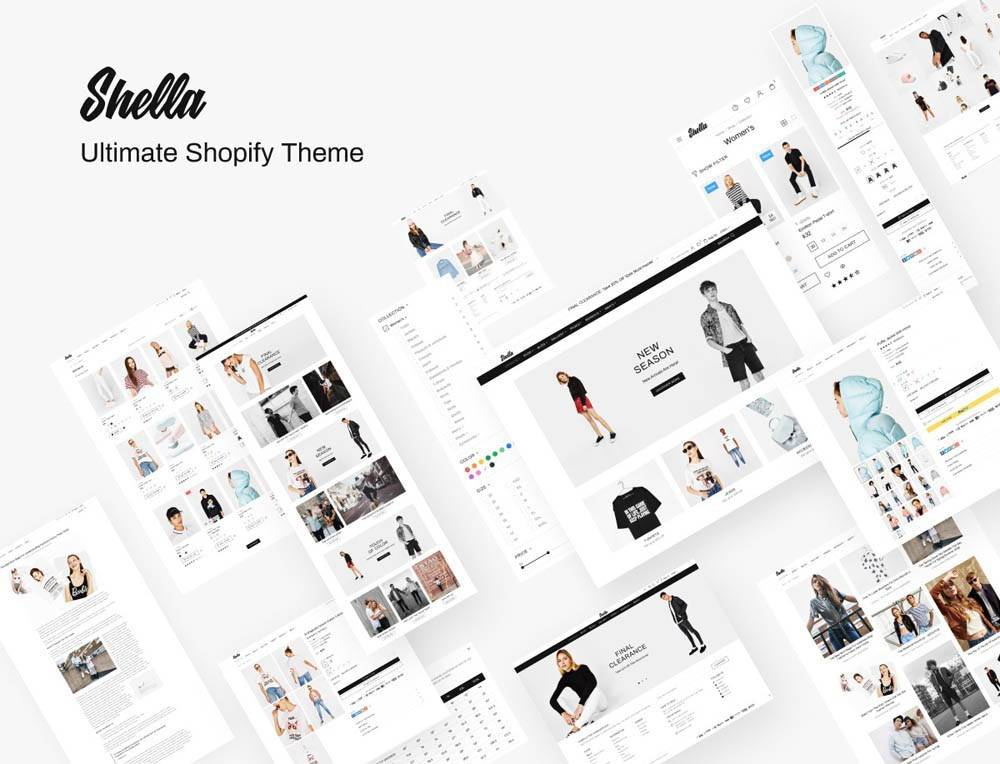 Shella is the most popular fashion Shopify theme that will make your shop stand out of the crowd, being lighting fast and fully optimized for conversions. It is loaded with awesome designs, a powerful editor and tons of features and options.
Make your website convert better by using Shella.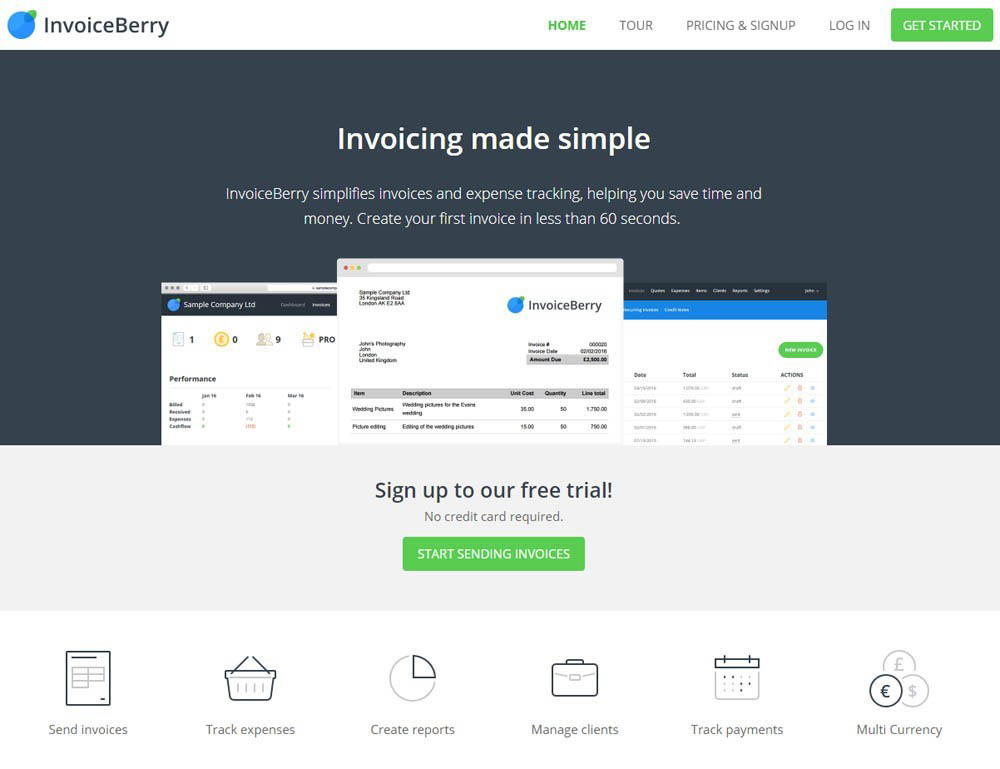 InvoiceBerry is a powerful and popular invoicing software suited best for freelancers, and small & medium companies. Use it to create fully customized invoices in 60 seconds or less, to track expenses and payments, to create reports, manage clients and much more.
Sign up for the free trial, no credit card required.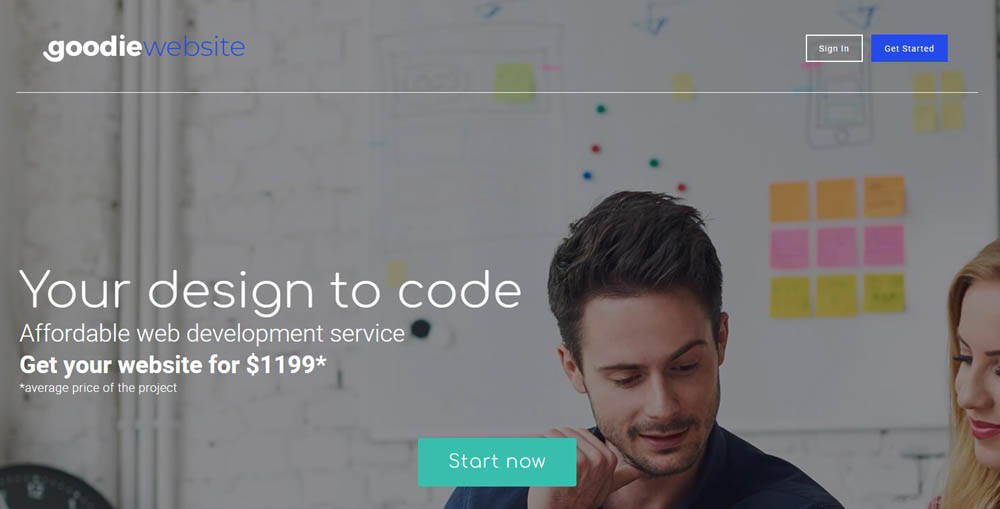 Goodie is a very popular and professional web development service that will build for you all kind of websites. It is best suited for 1-10 page WordPress website, for small business owners looking to amplify their online presence, for designers looking for a reliable web development partner and much more.
Get in touch with Goodie.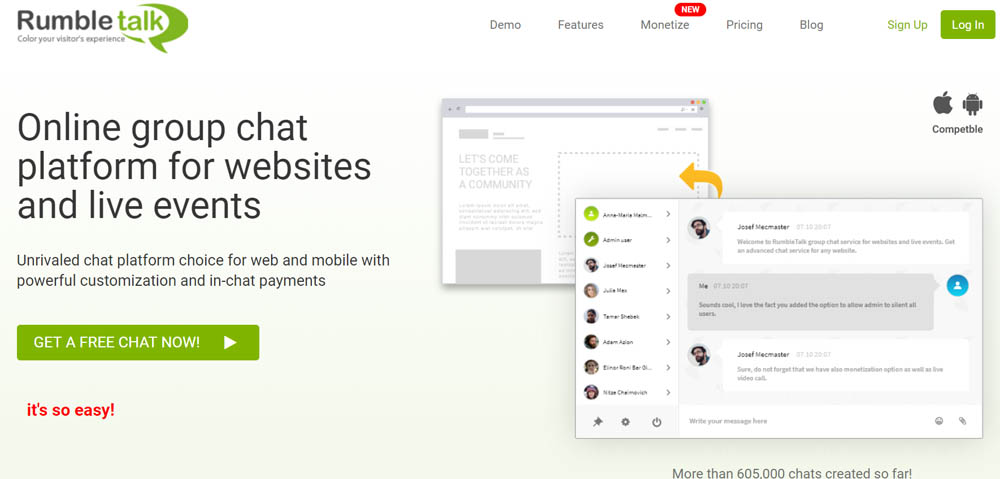 RumbleTalk will add an online group chat to your website for free, in a couple seconds, letting you better engage your audience and offering them information and support.
Get a free chat room now.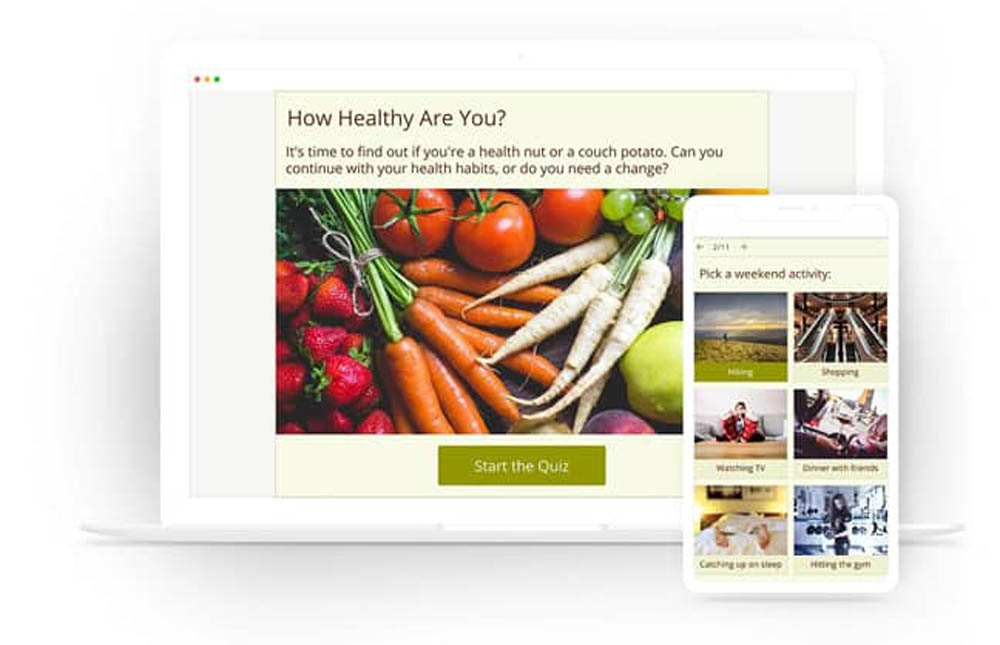 Looking to create highly engaging and converting quizzes? Opinion Stage will help you achieve that in a matter of minutes, without requesting you to have any special skills. The built-in editor and the plenty of included templates will help you build quizzes that are being shared and which are very effective.
Try it.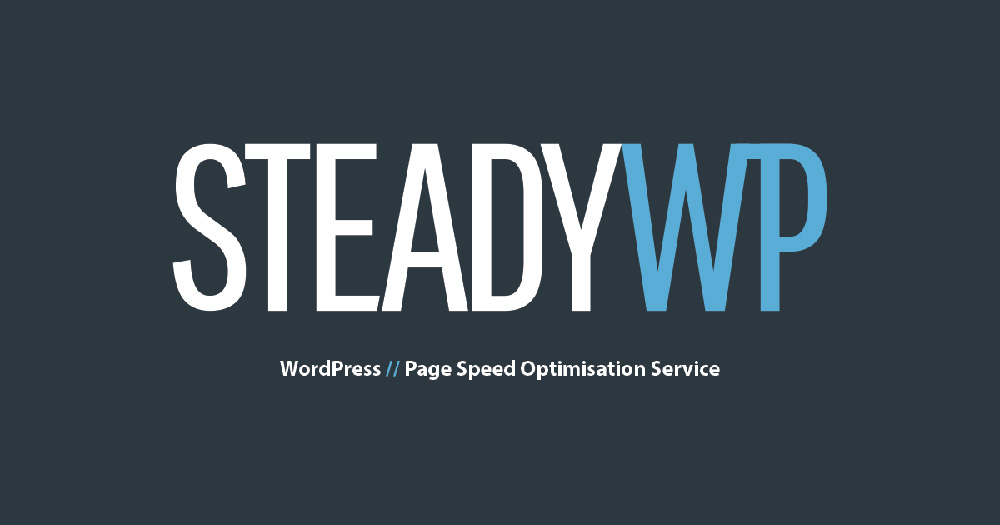 SteadyWP is a very popular WordPress page speed optimization service that will make your website load lightning fast. A faster website means more traffic and much better conversion rates. Everybody hates slow websites, get in touch with SteadyWP.
39. uLanding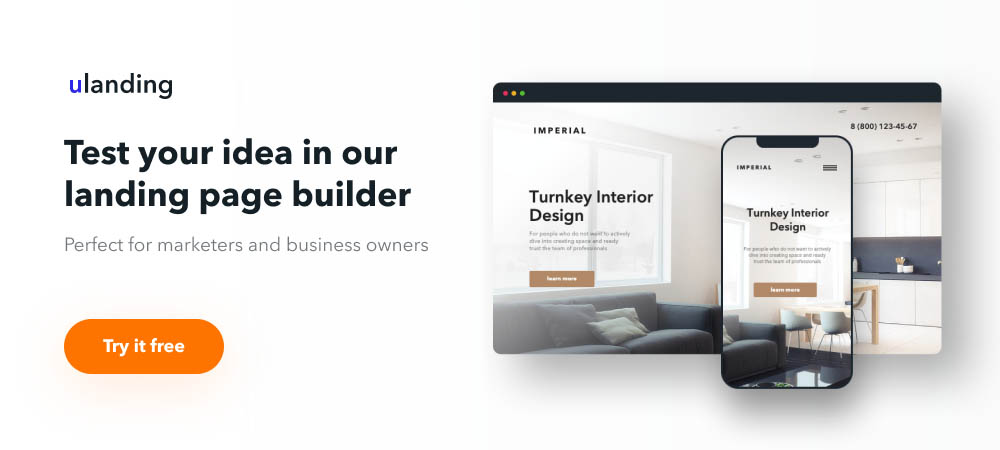 uLanding is a feature-rich landing page builder that is extremely easy to use. It provides everything you need to create your professionally-looking one-pager. Just select one of the fantastic designs, add texts and images. Use the whole range of tools to complete your landing page design. Absolutely hassle-free site builder!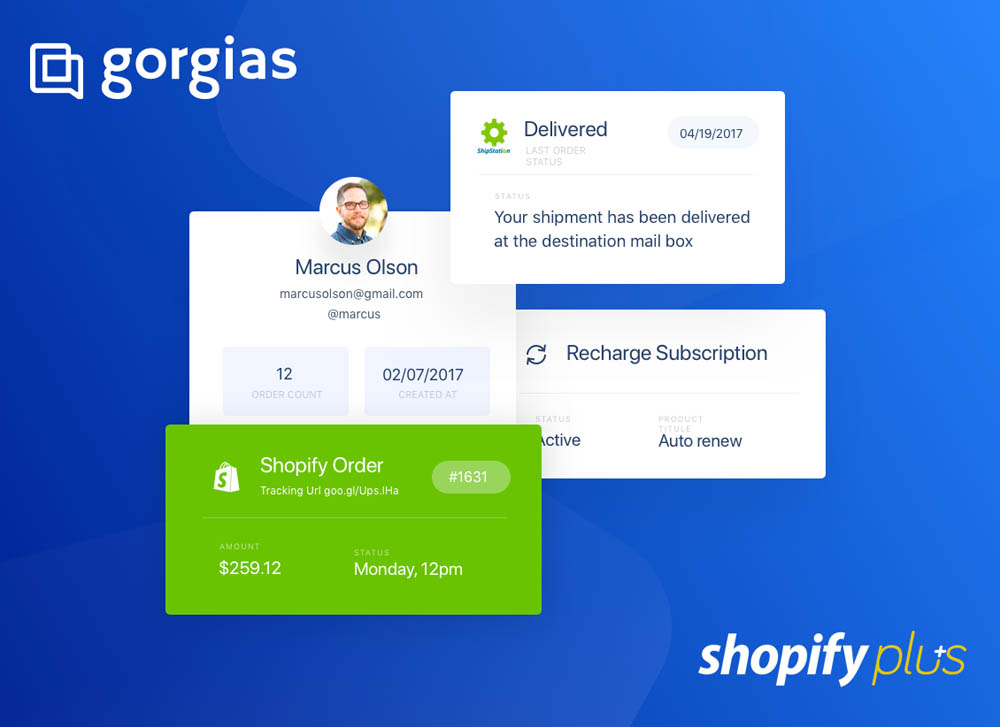 Adding a live chat to your Shopify store will help you provide customer support, close more sales and get to know your customers and website visitors (Gorgias pulls relevant information from your Shopify back-office to match your inquirers with existing customer profiles and display their order information. Immediately view your customer's order history: order tracking numbers, last order information, reviews left, loyalty points.).
Use Gorgias and make your Shopify store convert better.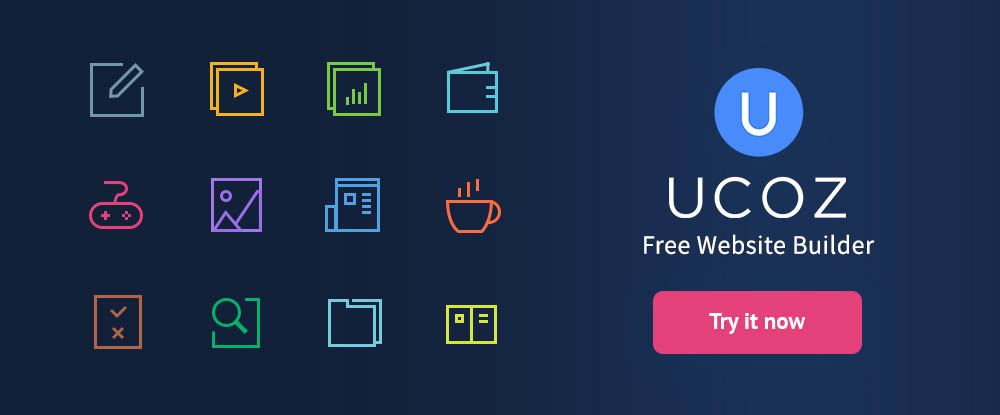 uCoz is a full-fledged platform for both non-technicians and webmasters that allows building a website for free. On the one hand, it has ready-to-use templates and preconfigured blocks. On the other hand, it offers to customize a site via code. Anyway, the process of creating a website becomes a breeze!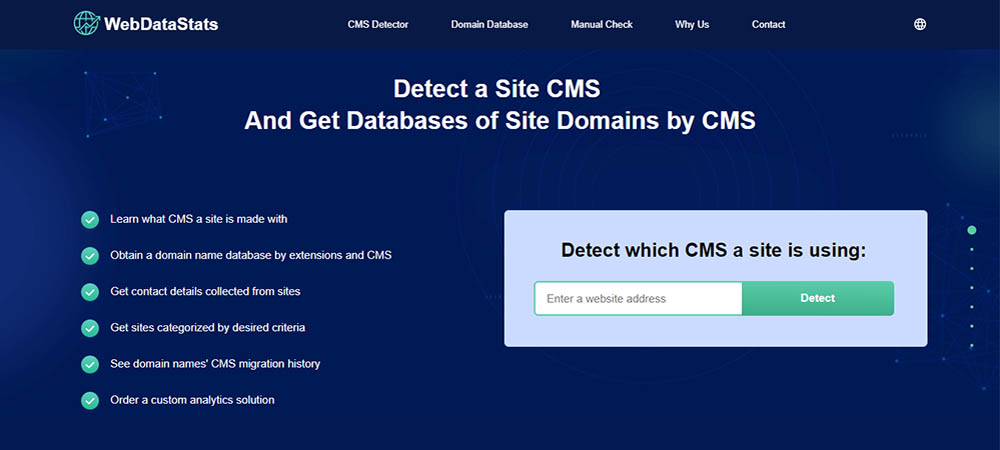 WebDataStats is a modern free service offering its users to learn what CMS a site is made with as well to obtain a domain name database by extensions and CMS, get sites categorized by the necessary characteristic, check domain names' CMS migration history and so on. Try it out now and see for yourself!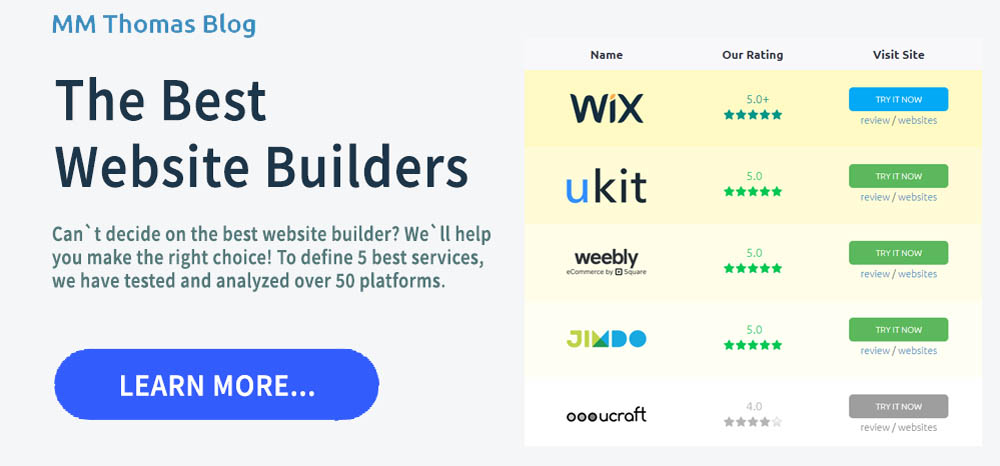 MMThomasBlog.com ensures the best experience for users looking for feature-laden website builders. This is the blog that offers informative, unbiased and detailed reviews of popular website building software to help users make the best choice. You can also have a look at the examples of websites powered by the platforms to get an idea of what to expect when using them.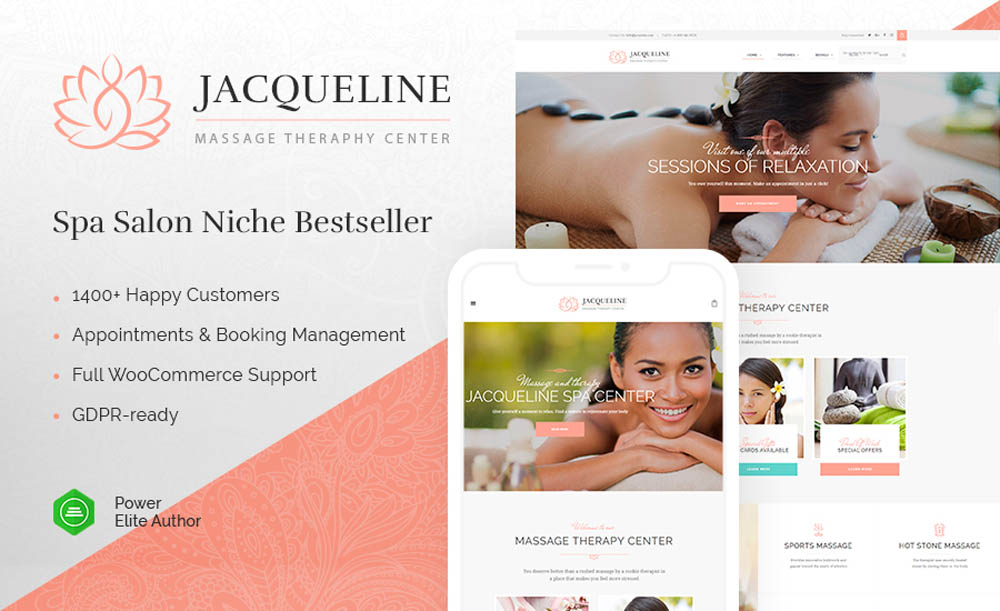 Jacqueline WordPress theme features a clean and attractive design that will add an outstanding online presence for your spa and beauty salon website. The theme is fully compatible with WooCommerce and allows you to sell services and products directly on the pages of your site. There is also Booked Appointment and Events Management plugins integrated in this theme. The theme works flawlessly with WPBakery Page Builder. So, you can go ahead and start editing its pages in the drag-and-drop mode.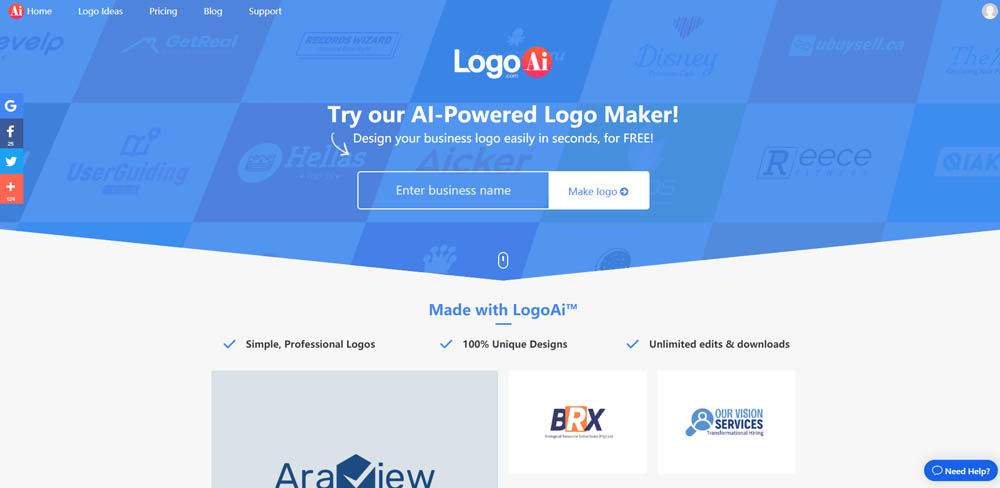 LogoAI is a very effective logo design platform that you can use to get a new logo design in a matter of seconds, without spending a fortune. Write the company name and the powerful and smart AI software will do the rest, presenting you hundreds of logo designs to choose from.