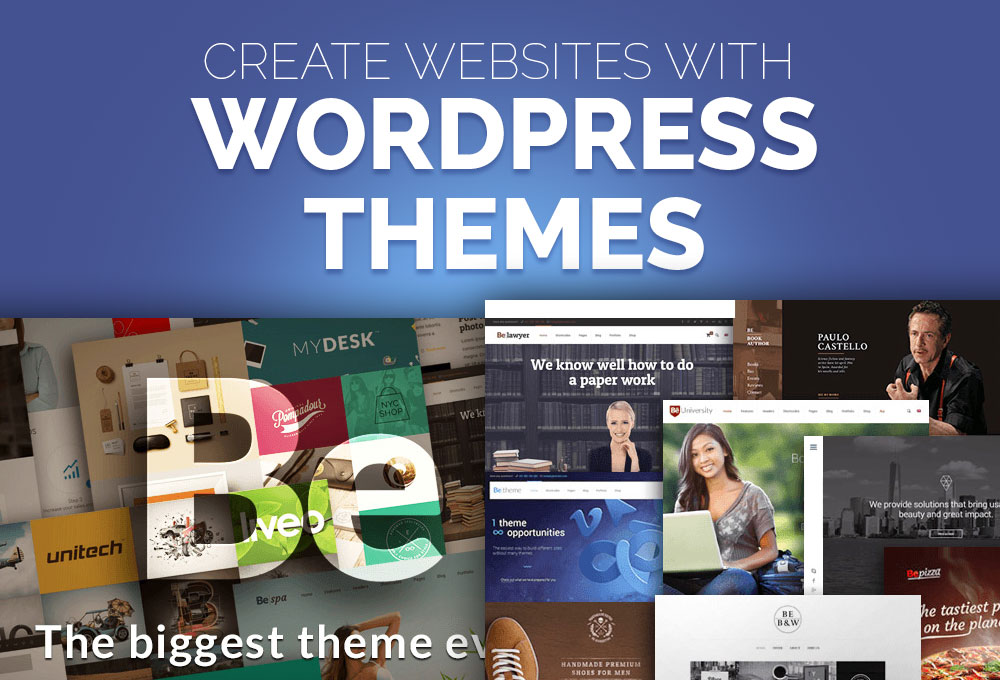 Since WordPress websites are more diverse in scope than ever before, a brand new range of products and services have emerged to complement this large variety, and push beyond what we used to think of as average website building. The revolution began with simple themes, plugins, and web design or consulting services.
But now, we register a new generation of premium themes, driving the market. Admittedly, the current abundance of premium themes doesn't exactly mean that prices are going down, just yet. However, it is obvious to me that they support quality design and introduce higher industry standards.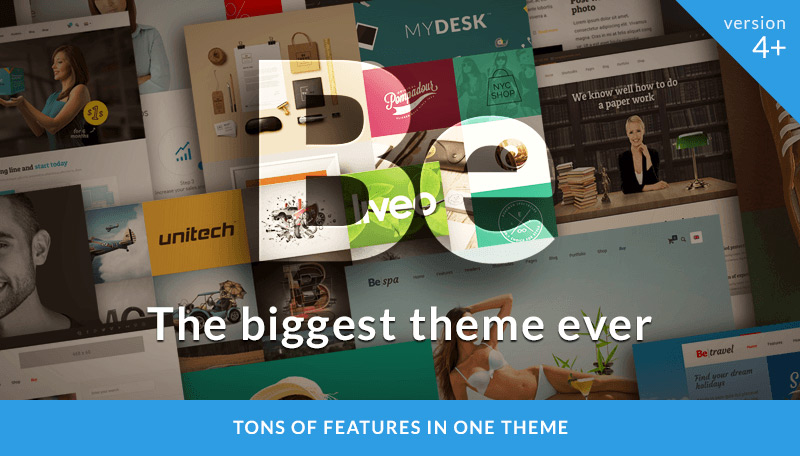 Premium themes and their benefits
If you ask me whether I really feel comfortable using a premium theme for my client websites, my answer would be a definite 'yes'. Such a theme comes with sound advantages, like the fact that it grants extended functionality for your website, which is going to be responsive on most devices and browsers, and nearly finished in itself, so designers and developers don't have to invest a lot of energy to customize the apparel.
In fact, their apt control panels are intuitive, so users are never actually required to show medium knowledge of HTML, PHP, CSS - and delve into coding in order to change color schemes, logos, column width, layouts, and whatnot.
Premium, and multipurpose themes in particular, are brought to us by elite creatives. This means that they will be accompanied by rich documentation, valuable customer support, and lifetime updates that are free.
The rise of multipurpose themes
Perhaps you didn't get the chance to make contact with the last generation of multipurpose themes, and are mercifully unaware of how much they are capable of. All evidence seems to point out that a universal theme can only empower your design practice.
To begin with, we live in fast-paced times when people are constantly on the move, and so carry all sorts of gadgets with them. If they're going to visit your website over a smartphone or tablet, then you better make sure that it looks its best. Complete responsiveness is a difficult virtue to attain, but multipurpose themes serve it to you on a silver plate.
In addition, a universal theme will complement your each and every need with a multitude of clean-cut designs. It will give you many options when you need to create different types of websites for all of your clients.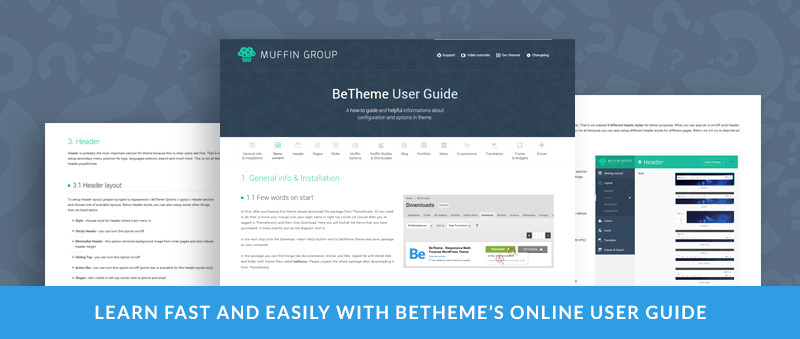 Case study: Be Theme
How would you feel if I suggested that we performed a close inspection of a multi-purpose theme? Let's say, Muffin group's own Be Theme. Maybe it's worth more than a passing glance. I am going to lay out every single aspect of this item that I know, and leave it to you to decide whether it's really really worth it, or really really not.
The very first detail that tucks at our attention is Be's richness in skins. Users are privy to a dozen ready-made skins, and can use a simple, one-click skin generator to raise the bar. In addition, no one has to stick with one background for each page, and it's even possible to change the color of virtually any existing element on a web page. Even further, Be offers no less than 50+ demos that are also a single click away from installation.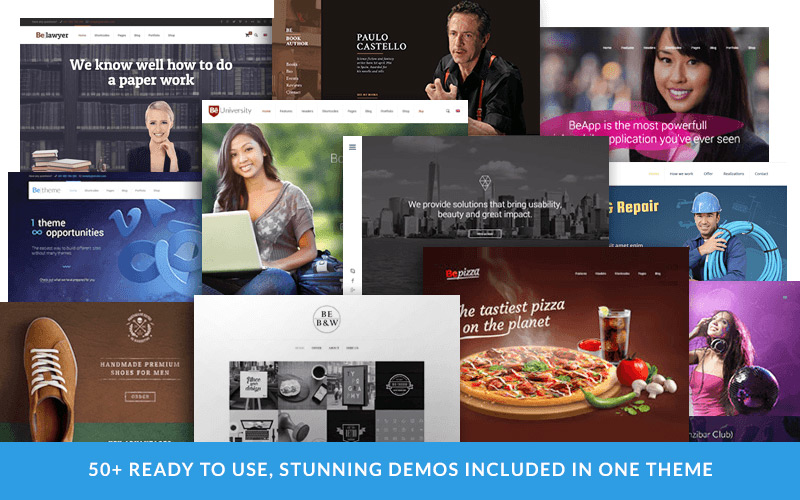 As the list of Be's many features unfolds, we can notice that custom widgets and a custom layout generator is placed at our disposal. Hence, we can easily give each individual web page a unique-looking layout, header, and not only. Users are free to establish countless variants of menus, sidebars, forms, etc. However, if we should feel like re-coding anything pertaining to design, that's OK: Be Theme includes 18 PSD files, along with the UI kit, so knock yourself out.
Creators and visitors alike care about the time a page takes to load, and for a website to reach its audience effectively. Thus, we could appreciate that Be theme is rooted in solid coding, and that it also goes the extra mile to optimizes images, so all websites based on it load in a blitz. Aside from loading fast, Be websites are also thoroughly responsive, so the public gets optimum user experience, in perfect harmony with the device they use. Needless to say, visitors are able to access these websites via the latest versions of Opera, Firefox, Chrome, Safari, or Internet Explorer. And, for the record, natives in right-to-left languages are also welcome on B websites.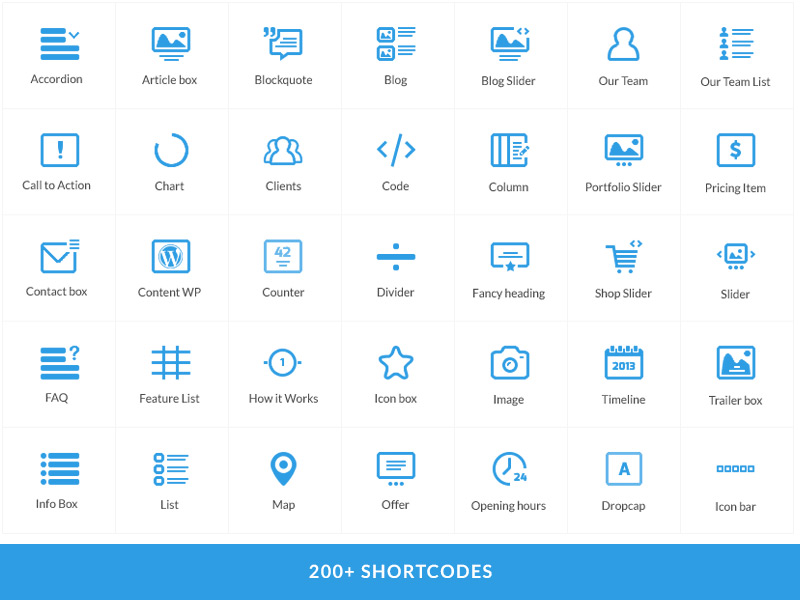 Speaking of cutting edge features, Be includes the Envato WordPress kit, which automatically enables users to stay up to speed with all approaching updates. I almost forgot to mention that Be Theme introduced some fresh new items and shortcodes, such as Fancy Divider, Fancy Link, and Hoover Box. Besides, if you're a big fan of the Layer Slider, you won't have any trouble using its drag-and-drop builder, parallax effect and 200+ transitions. The premium add-on is priced at $15 in regular settings, and yet Be integrates it for free.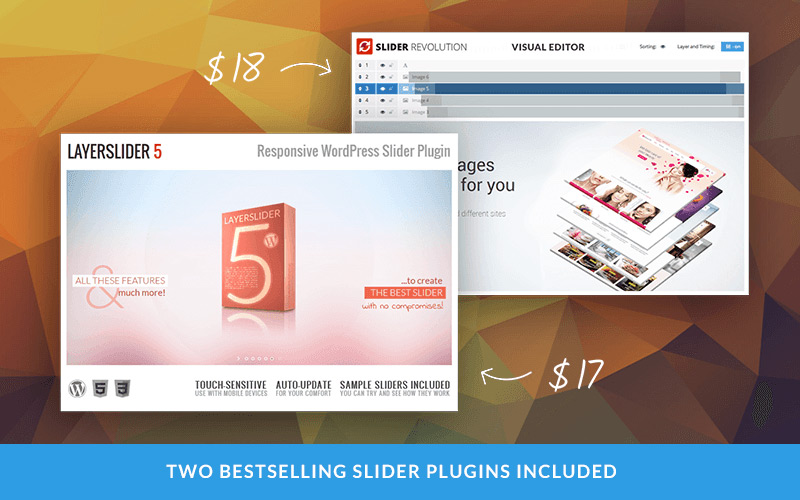 That's all I have to say about Be Theme specifically, and about multi-purpose themes in general. May I ask you, on what level do you agree with everything I wrote here, and is there anything in particular that you happen to disprove of? Be a good sport, and impart your opinions in the comment section. I am much obliged for your continuous attention, and hope that you found useful information in this article.