Online apps can do many things faster than offline tools. This is particularly true for task management. While using these apps can lead to significant gains in productivity, they still can't do all the work.
Hence, let's start with some good tips and principles.
These Productivity Tips for Web Designers are Worth Remembering
Clarify Expectations – This includes communicating priorities. If this is not done, or the expectations appear ambiguous, or are poorly stated, it can lead to unintended outcomes.
Keep Communications Open – Honest dialogue is always helpful. When communications are kept open, productivity issues tend to disappear. Except in those cases where the person is the problem.
Give Team Members Autonomy – Give team members value-added tasks, and give them permission to make decisions. Designers like to feel they have ownership of the tasks assigned to them. This is true for entrepreneurs, but it can be lacking in teams. Giving team members autonomy usually results in superior performance.
Rethink Meetings – Meetings are needed to share information, but, at the same time, a meeting can be a tremendous time suck. A good approach is to check over the meeting's agenda, and make sure it supports project objectives.
Reserve Downtime – This is especially important for team morale, but it is a practice that the individual web designer will profit from as well.
Principles to Remember
Block off time for work and time to rest. This is also important for entrepreneurs.
Keep reports advised of project status; it keeps them informed and accountable.
Communicated when extra hours will be needed and when they won't. Unpredictable work schedules can be productivity sucks.
Never micromanage. The person doing the real work is usually the expert, but always check to see if they need assistance or resources.
And here are the Web Apps That You Will Love Using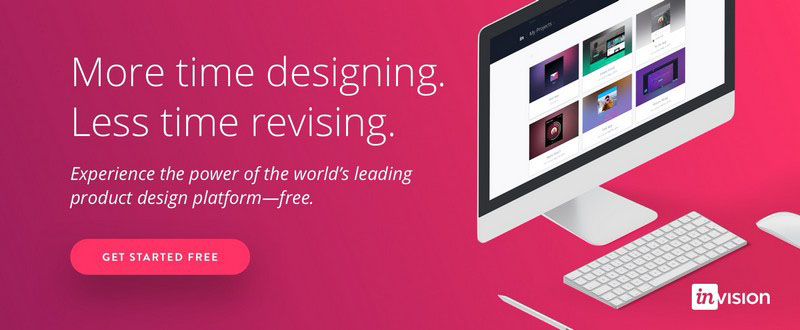 InVision offers concrete solutions to many of the problems facing web designers as they go about their daily prototyping, collaborating, and task management activities. InVision is a productivity enhancer. Web designers can upload their static design files, add animations, transitions and gestures, and within 5 minutes, create a high-fidelity prototype.
Billed as the world's leading product design platform, this web app gives web designers and design teams the ability to prototype, modify and refine, manage, and user test their web and mobile products – all without any need for coding.
Startups like MailChimp like InVision because it's great for usability testing, and for the way it helps design teams, especially distributed teams, stay in sync. Companies like PayPal and Cisco like InVision because the prototypes created are online; making collaboration and review as easy as it gets. They also like this web apps ease of use characteristic.
Give InVision a try. It's free, plus you can work with one prototype at no charge as you check out the product and its pricing plans.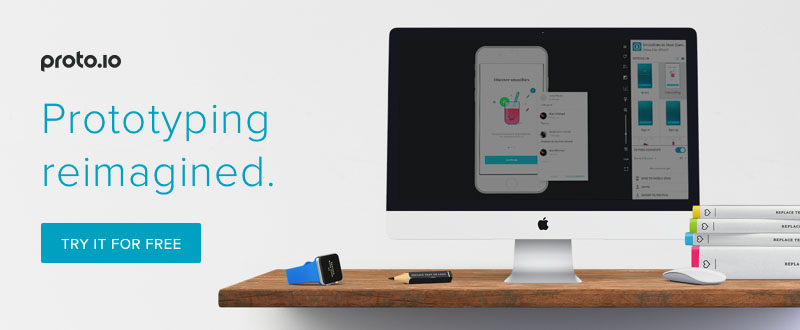 Proto.io's ability to enhance design processes by quickly creating interactive prototypes, without the necessity of code, is one reason why this web app is a favorite of individual designers, design teams, and project managers alike.
The prototypes are realistic, as you would expect. But, since Proto.io is a web app, they can be quickly shared with others, which many consider a definite plus. Proto.io's package includes a library of beautifully crafted iOS, Android, Windows, and watchOS UI components. You also have the option to upload your own Photoshop or Sketch design files.
Then, it's simply a matter of adding the gestures, animations, transitions, and interactions you want. Sharing a prototype for testing, feedback, or review, takes but a single click.
Fortune 500 companies, together with smoking-hot startups, have taken to Proto.io. Take advantage of the 15-day free trial, and the odds are great that you'll join the crowd.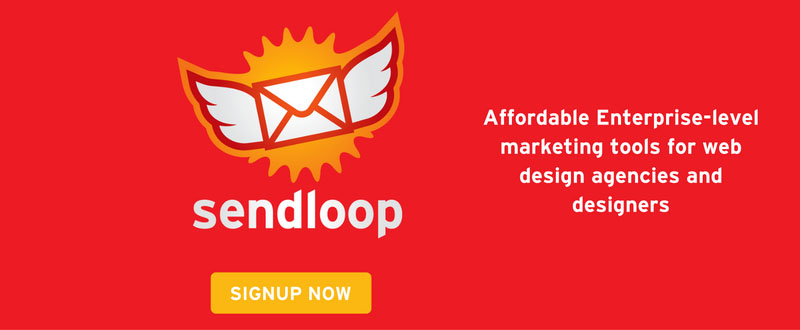 Sendloop is a marketing web app. Marketing tools tend to be a somewhat scarce commodity in the web design community, but to have some smarts about marketing is becoming more important every day. Sendloop is an email marketing app, and it is a powerful one at that. It can help your conversion rates, or those of your clients, soar.
All that is required is to take one or more of Sendloop's 100+ professionally-crafted email templates, brand and customize it, and you are good to go. No special technical expertise is required, nor is coding. The only other thing needed is a subscriber list. For $9 a month, you can send an unlimited number of emails to up to 500 subscribers.
There are several pricing plans available, including the Sendloop Whitelabel/Agency Program.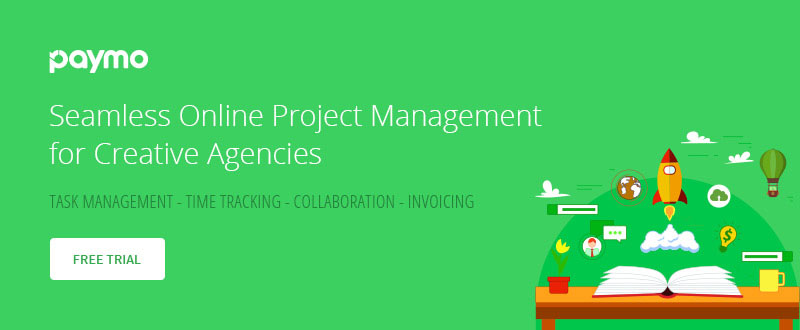 Paymo is a modern project management app for small and medium businesses. Paymo allows you to reduce meeting times, so you can get your projects done faster. It keeps you up to date with team progress, billable hours, and milestones. Data saved means fewer needs for guestimates for future projects.
Features include visual Kanban boards, Gantt charts, file sharing, milestone tracking, and invoicing. This app is ideal for the design team who does not wish to be tied down to the business side of web design more often than is necessary.
Try Paymo for 15 days for free.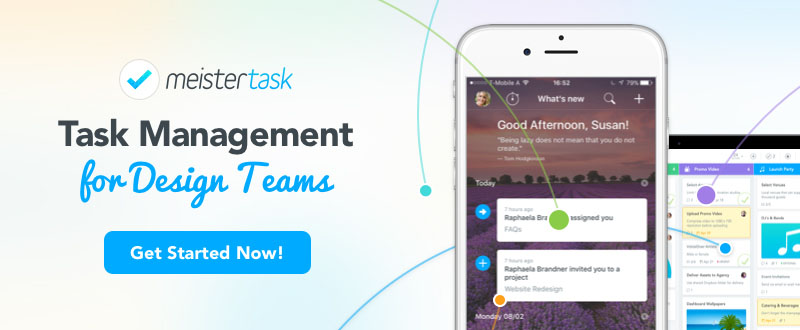 MeisterTask is smart, agile, and visual. Its flexible Kanban project boards adapt to your workflow to make sure all your team members are always on the same page. With MeisterTask, task management has never been easier, or more intuitive. A quick glance at its customizable dashboard is a great way to start a productive day.
As a bonus, MeisterTask integrates seamlessly with MindMeister, an online mind-mapping app that allows you to brainstorm your creative ideas with others in real-time. This web app should also appeal to the individual web designer who is looking for a better way to keep his house in order.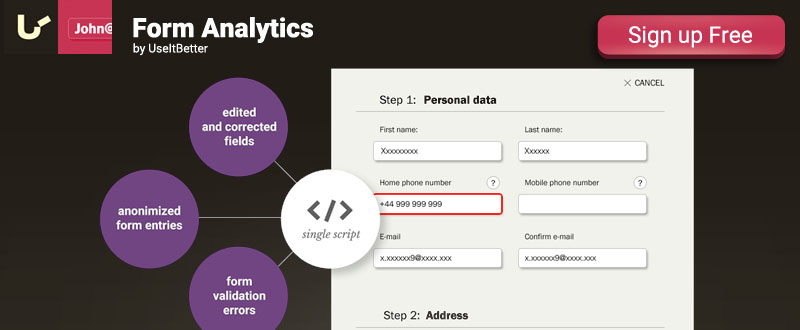 If you sell online, you could be losing customers because of your site's forms. This is all too common, but it doesn't have to be that way.
Form Analytics by Use It Better is an online app you can use to collect and analyze form data. You can tell which fields were completed and which were not; and at what point forms were abandoned.
This app drills down to the problem source. Take remedial action, and watch your conversion rates climb again. The metrics you need are at your fingertips. Small-scale users can use this app for free.
Final words
These apps are tremendous productivity tools. By heeding the productivity tips offered here, it's much easier to realize the full potential that each of these apps offers. They can't do all the heavy lifting, you still must define what it is you want to manage, but they will still free up more of your time to do what you do best – design.