Technological advances, competition, new web design trends, a need to increase productivity, the joy of learning new things: these are important reasons for constantly being on the lookout for any tools, resources, and services that can make your life easier by helping you to work better and smarter.
Even if you have a great selection of design tools on hand, and access to a variety of useful resources, there is always room for improvement.
Web designers and design agencies occasionally share their creations with others, in the form of quality freebies that can range from icons to UI kits.
Others like to share their knowledge and experiences by publishing learning materials that typically bring with them huge ROI potentials.
Professional developers can save you time, and save you money as well.
Many new tools include time-saving features; some have the potential for huge time savings.
That said – let's dive in.
Learning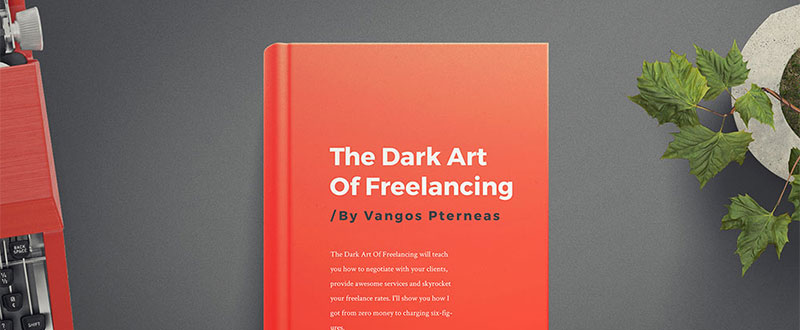 This valuable book teaches the ins and outs of negotiating with clients. It describes the steps you can take to provide awesome service, and as a consequence, skyrocket your freelancing rates.
The author, Vangos Pterneas, has negotiated with hundreds of different client's over the years; he has gone from low pay to a six-figure income, and he wants to share what he has learned with you.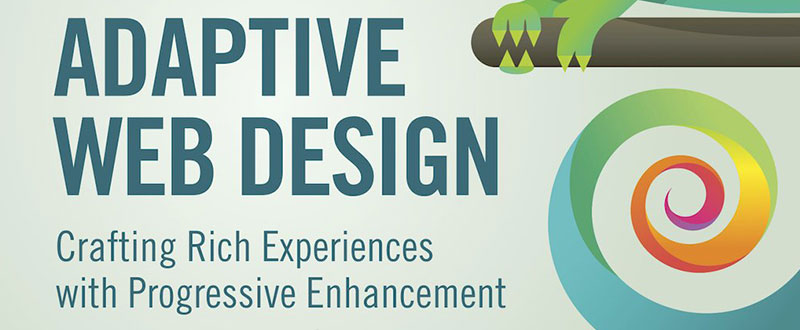 The focus of this book is on using progressive enhancement techniques not only build responsive websites, but to build "future-proof" websites as well. A valuable lesson you will take away is how you can craft interfaces that will reach more users, and do so at lower development costs.
If you like the thought of being looked upon as a superpower web designer, this book will be a great investment.
Freebies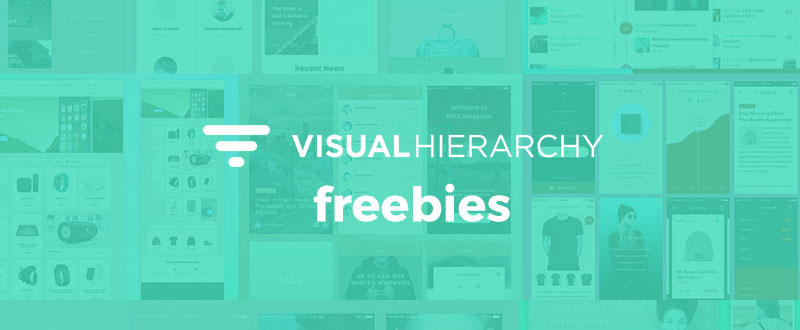 Maybe it's time to stop thinking about freebie offers as being just another way to get you to visit a website. There often are some real values to be found. Many designers and design agencies like to share freebies, and Visual Hierarchy is one of them.
This selection of more than 200 items includes everything from fonts and icons, to UI design kits and mockups.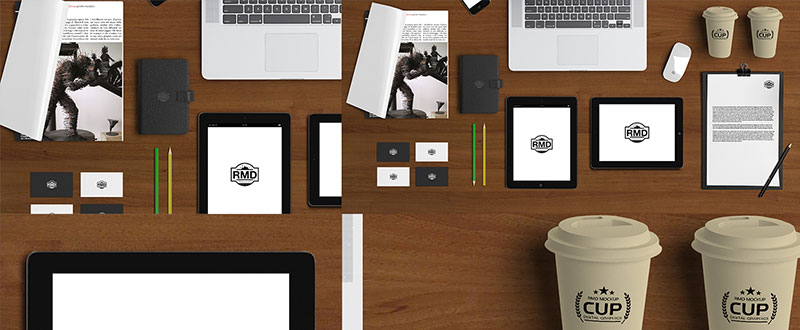 This cool PSD mockup is courtesy of Behance. The author, a graphic designer, web designer, and marketing manager, has an impressive portfolio of graphics and web designs, including several free mockups. The quality of these items is excellent. If this desktop/digital publishing mockup is something you can use, here's a chance to take advantage of a real bargain.
Prototyping Tools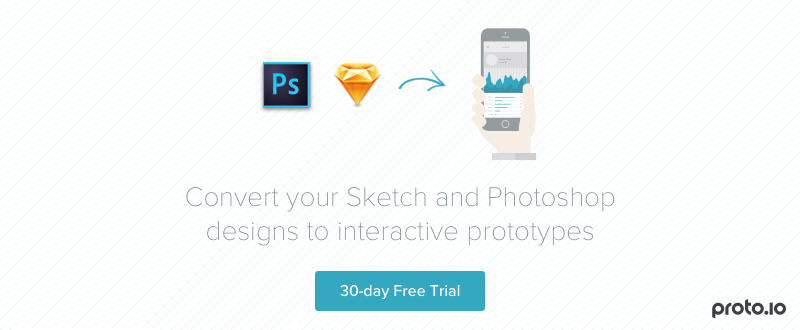 With Proto.io, it's simple to create high-fidelity prototypes in minutes; prototypes you can swipe and tap just as an end user will. No coding is necessary, and you can use Proto.io's UI libraries for Android, iOS, and Windows, or import your own designs.
Every Proto.io plan allows for feedback from an unlimited number of users, and its project management features help bridge any communications gaps among team members and stakeholders. ESPN. BBC, PayPal, and Disney are regular users of this prototyping tool.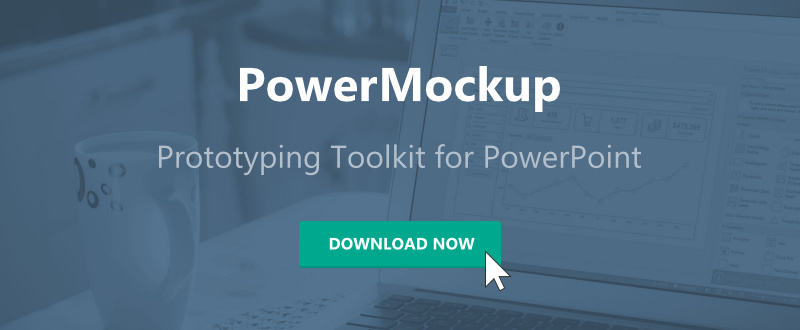 PowerMockup is a mockup and wireframe toolkit add-on that integrates a library of design elements into the PowerPoint window, thereby turning PowerPoint into an extremely effective prototyping and prototype-presentation tool. With PowerMockup, it's simply a matter of selecting the shape you want from a library pane, and dragging and dropping it to a location you select on a PowerPoint slide.
More than 800 UI elements are included, plus you can add your own shapes to the library and even share them with others. This add-on, coupled with the presentation features already present in PowerPoint, makes an ideal design team prototyping tool.
Design to Code Services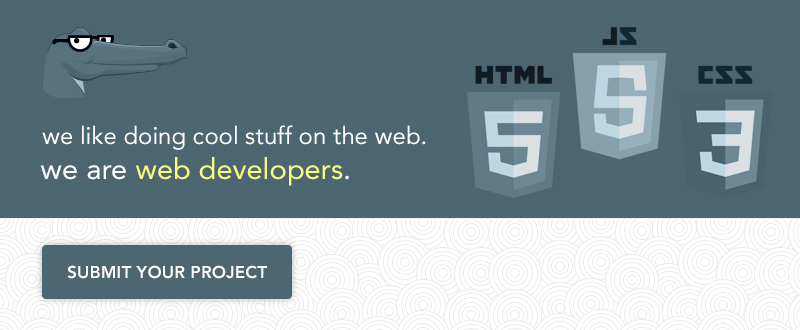 PSD to HTML, Sketch to HTML, AI to HTML – PSDgator does it all. This team of developers can in fact convert any design file into pixel-perfect HTML5/CSS3. PSDgator is a full-service development and maintenance organization. They will even help you with your design work, or assist you in bringing your legacy websites up to date.
PSDgator can convert PSD files into a variety of CMS platforms, including WordPress, they can provide you with eCommerce solutions using WooCommerce, and their specialties even include plugin development. The green gator's team will be glad to tell you about their services.

Looking for a top coding partner for your design, marketing or digital agency? Look no further than PSD2HTML®. They offer a comprehensive web-dev package, from ultra-smooth JS interaction and HTML/CSS markup to a full range of eСommerce & CMS platform solutions.
With more than a decade's experience, PSD2HTML® only deliver the highest quality code and provide their clients with an exceptional level of communication and responsiveness.
So don't delay. Let PSD2HTML® lifts your team to the next level.

Pay The Site Slinger a visit if you're looking for an outstanding web dev service. This team of goal-orientated specialists will take your designs and turn them into red-hot code.
It's not in the nature of these web dev pioneers to get complacent, and they've just finished a couple of major improvements to make users' experience even better. Check out their sharp, new layout and straightforward navigation.
For a soaring markup and the highest quality PSD to HTML service, no one comes close to The Site Slinger. All they need to get started is your design.
Multipurpose WordPress Themes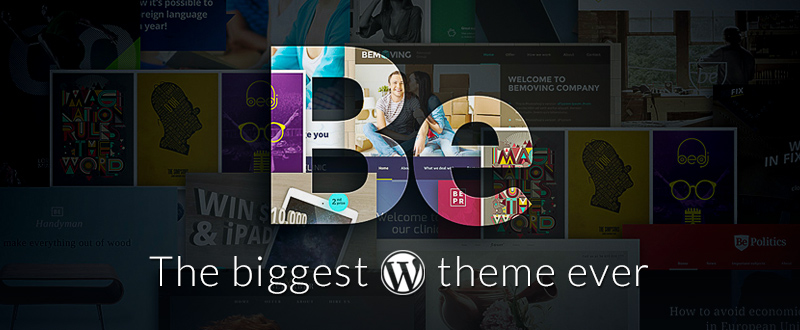 If you're in the market for a premier multi-purpose WordPress theme, Be Theme will be an outstanding choice. This, the biggest WP theme ever, is perhaps best known for its selection of 210+ pre-built websites that have been professionally designed to get virtually any web- or page-building project off to a flying start.
Be has a wealth of cool features, and the support they provide is second to none.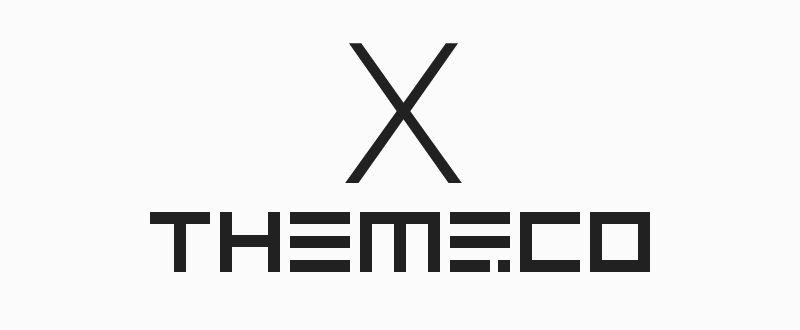 X Theme took the web design world by surprise with the introduction of Cornerstone, its innovative, 100% front-end page builder. X also has the distinction of being the most feature-rich WP theme on the market in 2016.
Incredibly powerful and easy to use, X Theme will provide you with those most fun you have ever experienced when building highly-customized websites.
eCommerce WordPress Themes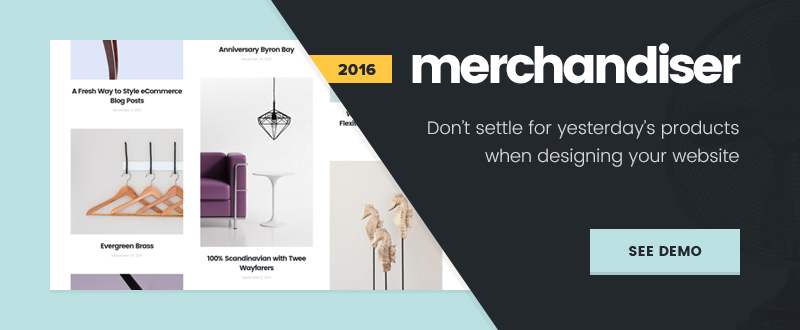 Minimalist design is one of the more popular and widely applied web design trends. Merchandiser has taken this modern trend, and applied it to the design and development of this eCommerce WordPress theme.
The result is a simple, fast, and reliable design tool that has all the features you want, and none that you have no use for. That means faster response – both during your design work and in your deliverables; along with a nearly flat learning curve.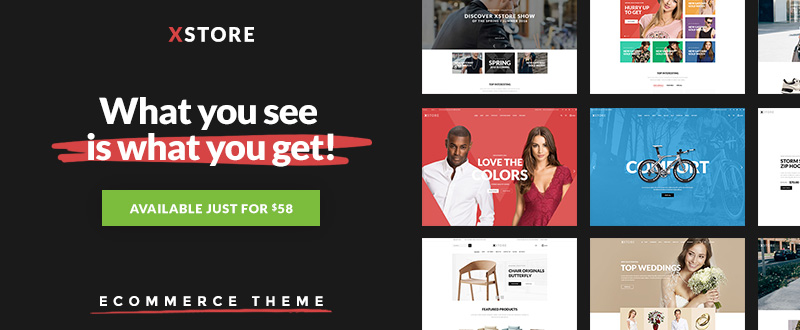 XStore is another eCommerce WP theme that is designed along minimalist lines. It is not burdened down with features you have little or no use for, but it does have a couple of features that will make you, and your users, stand up and take notice – skins and hover special effects.
View the XStore demos, and you'll quickly see ways in which these special effects can be effectively used to engage users and boost conversion rates.
Website Builders and Platforms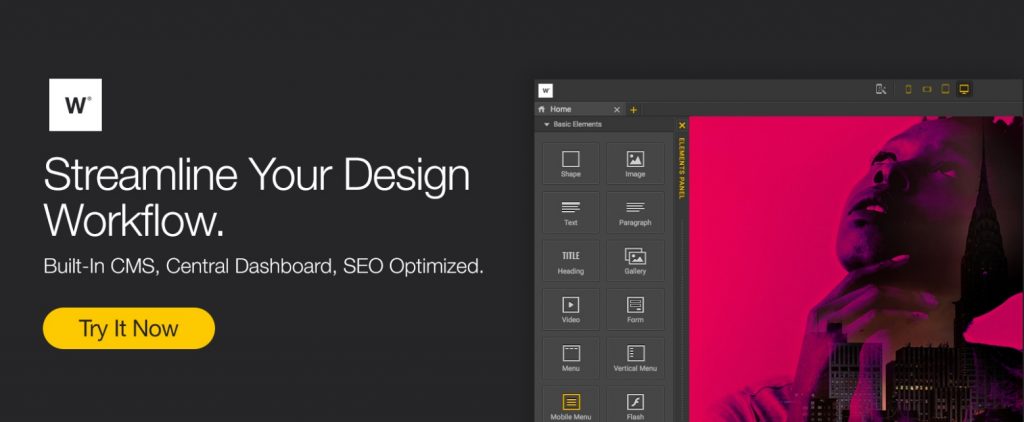 Using top-rated design tools is important, but to achieve higher levels of productivity, sometimes you need more. More than a tool that enables you to create pixel-perfect, responsive websites for your clients, Webydo represents a platform that will scale with you from day one.
Webydo offers a built-in CMS, advanced SEO capabilities, white label branding, web hosting and client billing, among other business-oriented features to help you grow your design operation. Everything you need to create a website for any type of client is on the platform and easy to fit into your pre-existing workflow.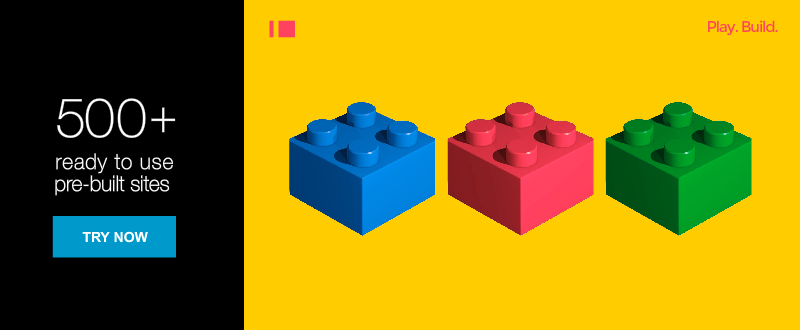 XPRS has replaced drag and drop with a new Lego-like builder based on Polydoms. Not only are Polydoms easy to work with (and fun to work with as well), but the resulting products have cleaner code, improved performance, are naturally responsive, and will rank higher on Google.
If, like a majority of web designers, you use drag and drop, the folks at IM Creator will give you a free XPRS license. Design agencies, and those who serve multiple clients, should look into the white label plan that offers unlimited licenses for only $350 per year.
WordPress Plugins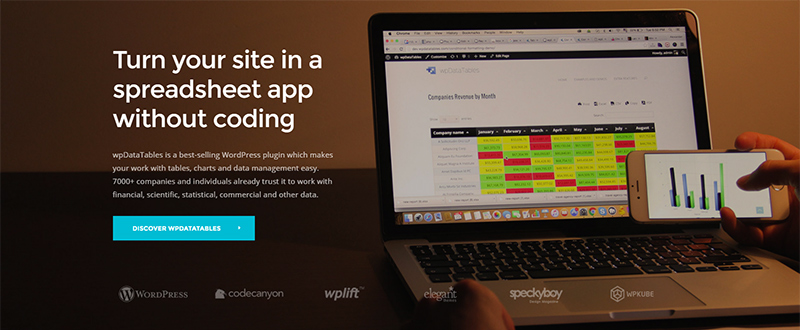 You'll love what this WordPress add-on can do for you if you are faced with a task of presenting big data analyses in easy to comprehend tables and charts, and you have a boss or client that needs the information ASAP.
wpDataTables not only formats the data, but highlights important data ranges or other data characteristics as well. 7,000+ companies have already placed their trust in this wonderful data analysis tool.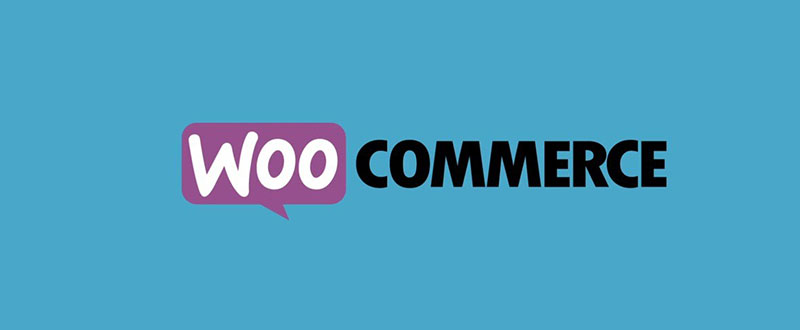 WooCommerce is a free, widely-used eCommerce plugin that integrates seamlessly with WordPress. It gives designers, developers, and store owners complete control over an online store's UX.
With this plugin, your eCommerce clients can sell anything, anywhere, offer free shipping, accept major credit cards, bank transfers, or PayPal – and even calculate taxes and monitor stock levels.
Better yet, a number of useful eCommerce extensions can be used with this remarkable plugin.
Stock Images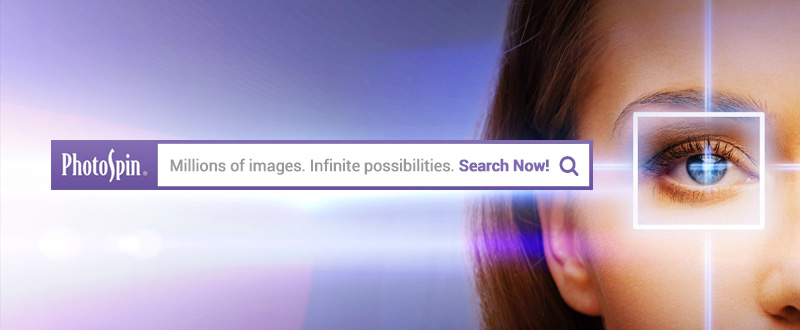 With millions of high-quality images, including some up to 17 inches long, PhotoSpin can easily satisfy your stock photo and vector needs. Everything is well organized, so you will have no problem drilling down to an image that meets your needs.
Sign up today for their annual plan. Mention Promo Code BAW20, and you'll receive a 20% discount.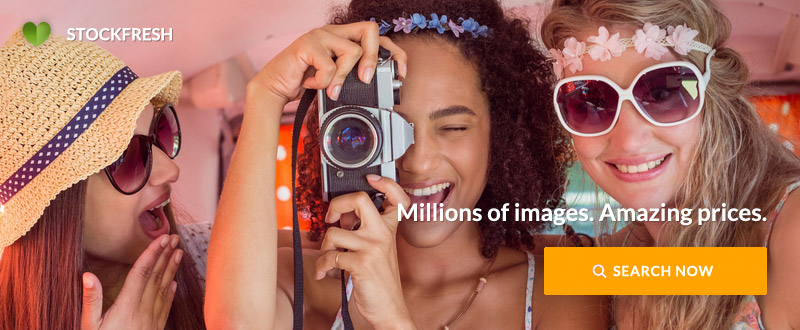 Stockfresh is another huge resource for stock photos and vectors. If you only need a few, they can be purchased separately, and at affordable prices.
If you plan to be a frequent customer, you'll save by signing up for one of their subscription plans. Sign in now, and browse their inventory at no charge.
Collaboration and Task Management
InVision, the world's leading prototyping, collaboration, and workflow platform, has revolutionized digital product design by enabling designers and design teams to build prototypes that resemble real applications – all without a line of code.
This design platform promotes ease in early collaboration on prototypes, leading to smartly designed products that clients and users love. Get started for free with the trial Enterprise Edition.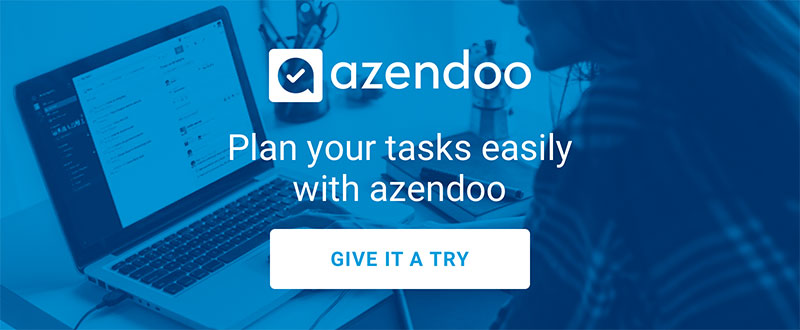 With its ability to easily integrate into thousands of other applications, Azendoo enables design and creative teams to organize their tasks, discuss design status and activities in real time, and share all types of documentation.
This collaborative and task management tool will help you and your team deliver products on time. With Azendoo, you can stop working for the sake of working, and focus instead on what you do best – design.
UX and UI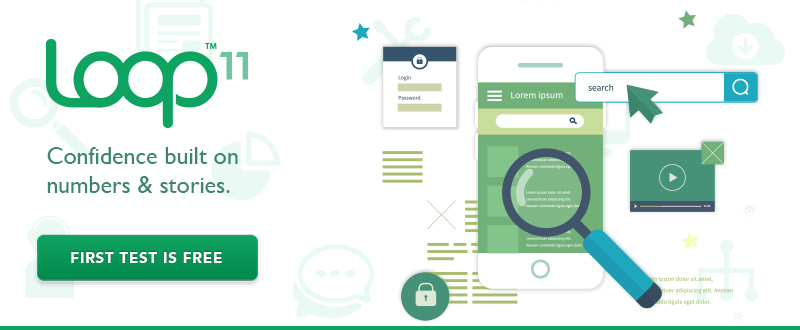 You fully understand the importance of testing your product with the people who will end up using it, whether that product is a wireframe, a prototype, or a website. But user testing can sometimes be a complex, time-consuming operation, and the temptation to cut corners can be a strong one.
Loop11 lets you avoid choosing between big data and user playback. It takes the guesswork out of product design with its ability to run hundreds of users through a given test.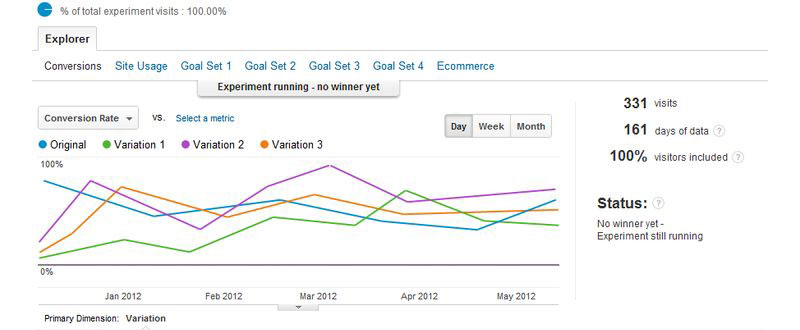 If you have been limited to relying on a one-page-at-a-time A/B testing approach to improve your landing pages, you'll love what Google Content Experiments can do for you. With this free testing platform, you can run A/B tests on multiple page versions at one time, over a period of time, or when you are in a hurry.
This platform's improved statistical engine enables you to pinpoint which landing page can be expected to perform the best. You can also use Google Content Experiments to track user response over time.
Other Useful Tools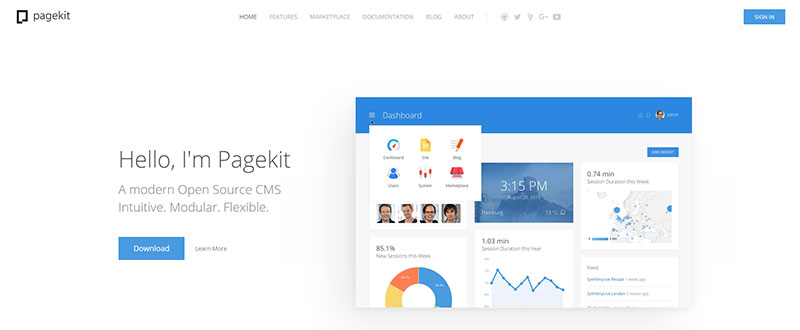 Pagekit is an open source content management system you can use to build awesome websites easily. Everything is managed in one interface. Just set up your menu structure, manage your widgets, and enter your pages. A configurable dashboard gives you an overview of your project, provides quick access to your content, and allows you to track visitors in real time.
Pagekit also does blogs – the right way. And, being open source, it's free.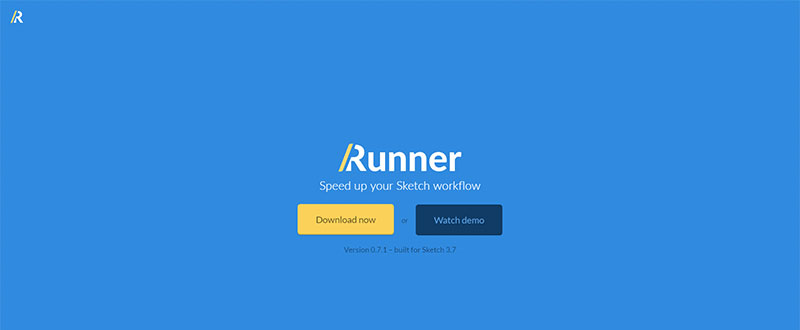 The Runner plugin gives you an intuitive interface to work with that will help you get around Sketch more quickly; and in doing so, improve your daily workflow. Runner replaces dropdown menu searches with direct keyboard commands, and makes navigating through huge Sketch files a breeze.
Runner is easy to learn, and comes with a quick tutorial video to help you out.
That's all, folks!
Whether your need is for an all-purpose design tool, one that will make your project workflows run a little smoother, or a testing or analysis platform that will save you or your design team tons of time, there's something here for you.
Premium development services, freebies, and useful resources have been added to the mix, as has learning material that can help you improve your design skills or set up and run a prosperous freelance business. Don't forget the demos and free trials either; you might like what you see.