A recent study from Edelman Intelligence has found out an interesting fact. It states freelancers are already feeling the impact of the "Fourth Industrial Revolution".
Advances in AI and the increasingly widespread use of this technology is affecting jobs. They do so in almost every major industry sector.
Other technological innovations are also having an impact on web design freelancers.
Fortunately, there is much you can do to avoid being left behind. You need to try keeping up with these changes and anticipating future ones.
Here's how to meet the challenge of staying on top of a job market that's undergoing a sea change:
1. Pre-built Websites
Try using pre-built websites to get your projects underway. It is an excellent way to meet these job market challenges. It's a smart approach that's easy to put into practice.
Be Theme's 300+ customizable pre-built websites are adaptable to meet your needs. Moreover, there is no need for coding.
Each of these professionally-designed pre-built websites features a clean, crisp layout. A meticulous choice of colors is there, as well. Each of these websites has been updated to give you top speed and maximum performance.
This cool, 40-second video demonstrates the easy installment process. You will see how easy it is to install these 300+ pre-built websites with a single click.
10 Be Theme Pre-Built Websites You Would Enjoy Working With
Click on the links of a few (or each) of these Be Theme websites. You'll soon get a taste of how they can simplify and speed up your workflow. You'll also be given an opportunity to take advantage of some of the latest trends in web design.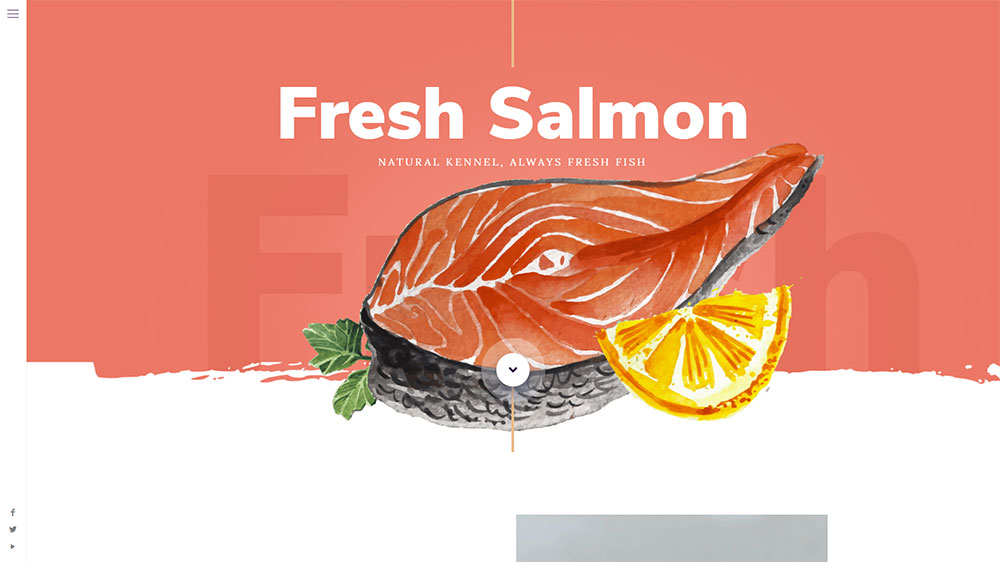 Large images like these are essential for any food-oriented business's website. They can be a sure-fire way of enticing a visitor to make a purchase. The interactive menu also plays an important role in directing a visitor to a call to action.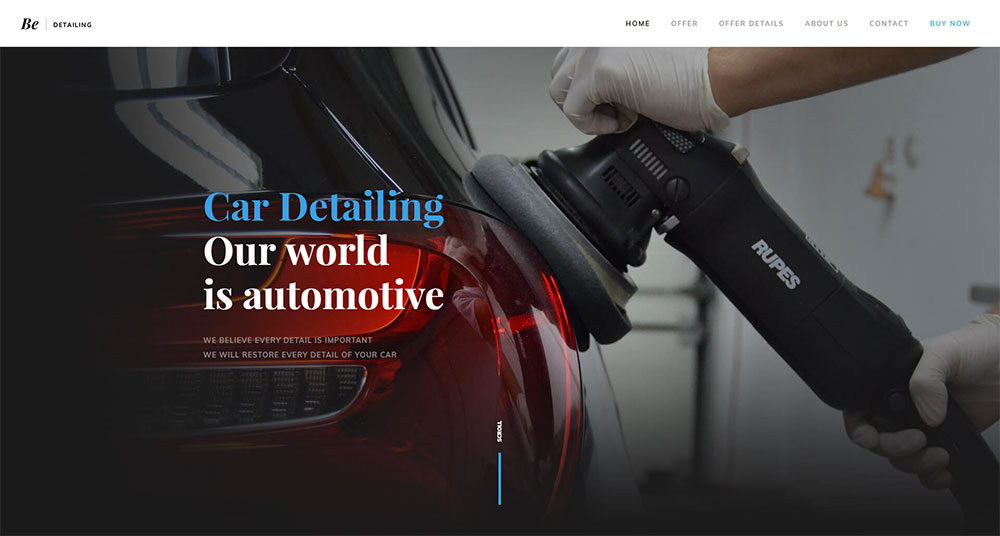 A listing of services and a few thumbnail images makes for a pretty dull website. It doesn't have to be that way, as the images and content sections in this pre-built website clearly demonstrate.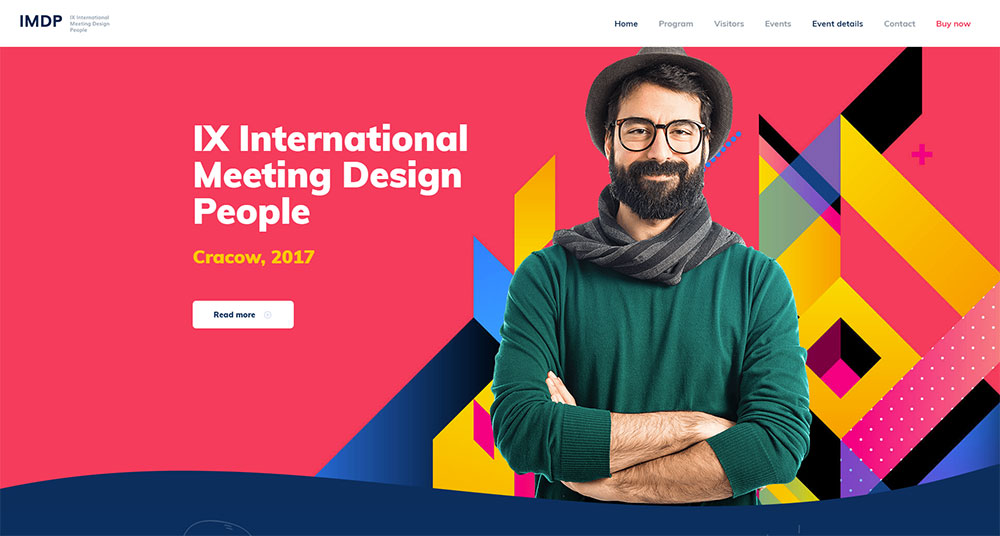 If building an events and meetings website is on your horizon, here's your opportunity to ensure its popularity. This prebuilt website features everything from a standard menu to an events calendar and an attention-getting countdown clock.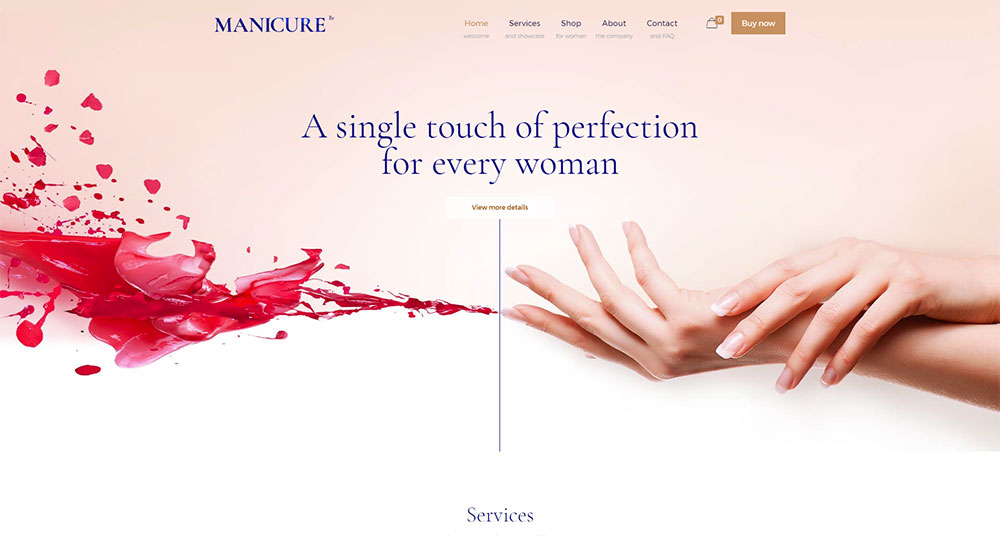 This example clearly shows that the author knows who the audience is; and has designed this pre-built website accordingly. The feeling of luxury and elegance, coupled with a soft design, leads the visitor to the integrated eShop, its products, and its services.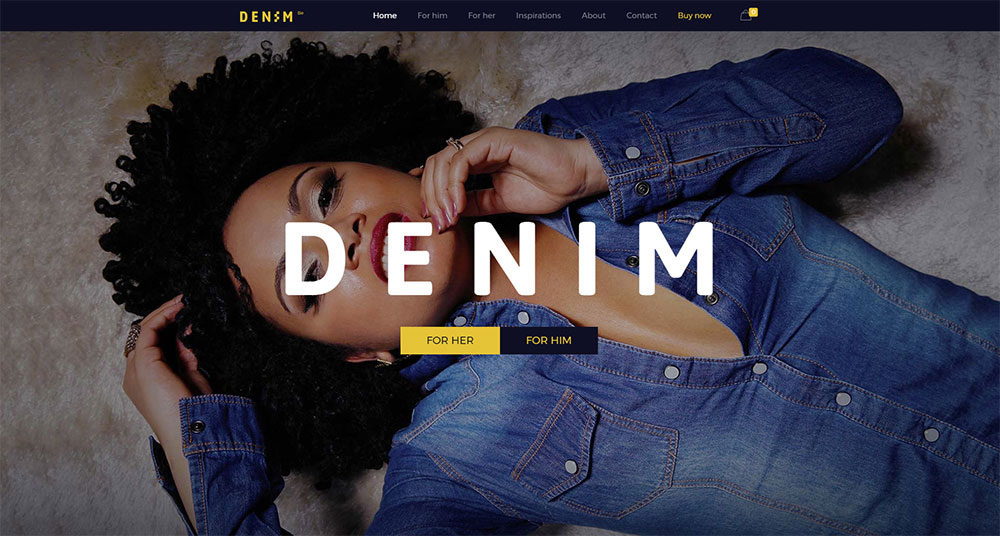 This is another example of the rewards you'll get when your design reflects your knowledge of your audience. Intuitive icons, together with a clever use of colors and bold imagery, lead the visitor to the integrated eShop.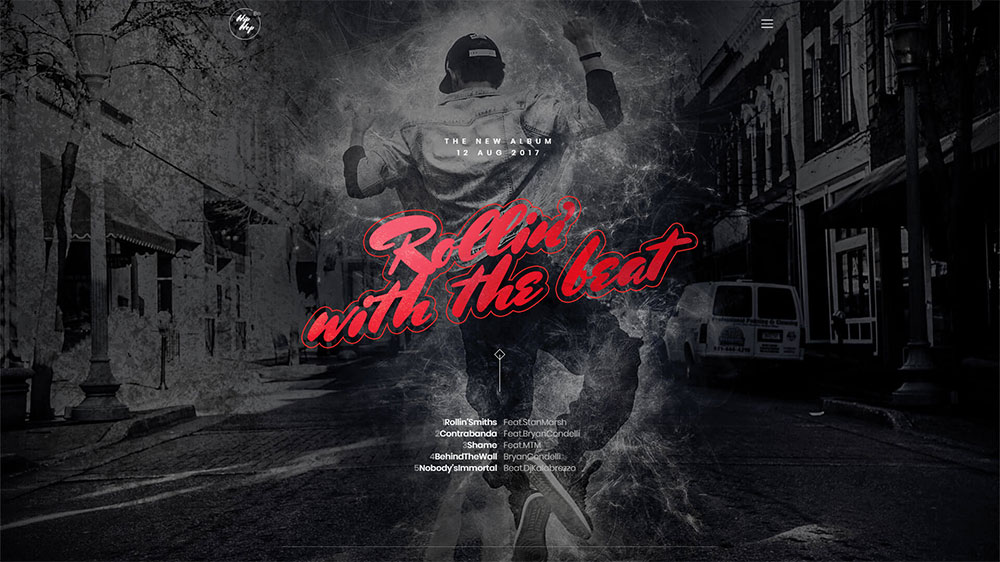 A hip design like the one shown here is a sure-fire way to attract visitors. The integrated video and audio player will keep them engaged, and a blog section for album releases and concert events will keep them coming back for more.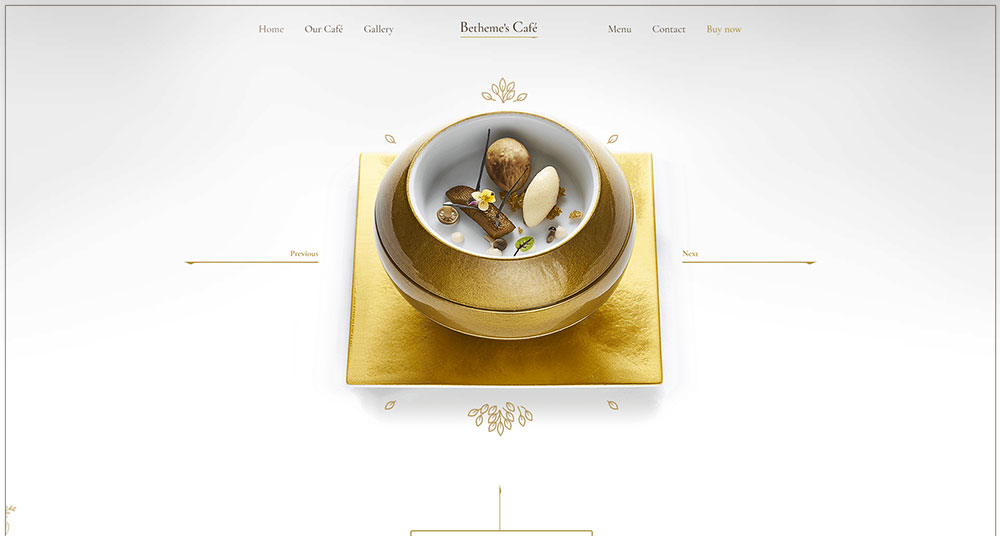 This pre-built website shows design innovation at its best. Although menus are invariably informative, they also make for dull reading. What you really need to convince visitors call for reservations are large images inside the menu. Add a gallery and About Us page to make this small business stand out, and your client can sit back and wait for the phone to ring.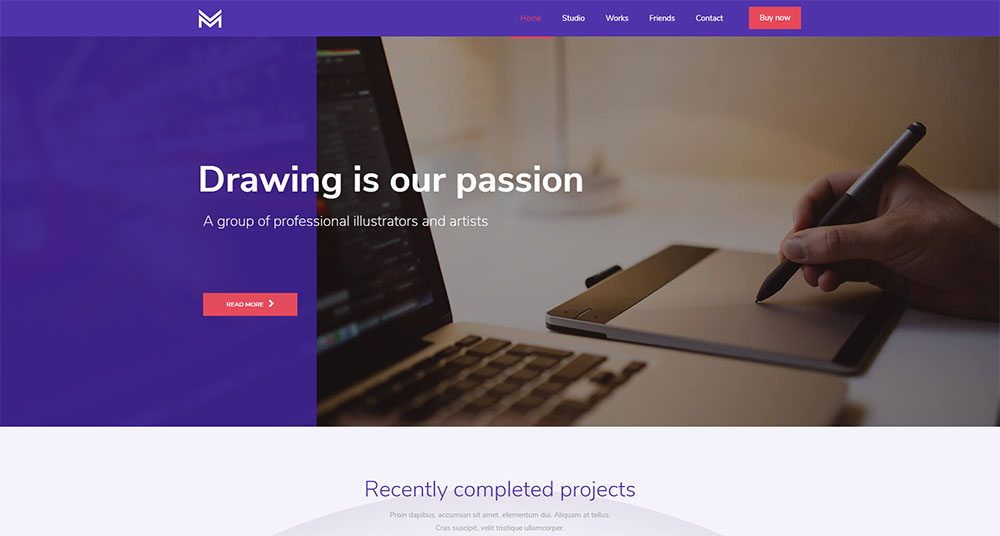 An impressive gallery is always the highlight of a website for creatives, as is a clean, simple and appealing homepage design as illlustrated here. The inclusion of the presentation video is helps to attract and engage visitors.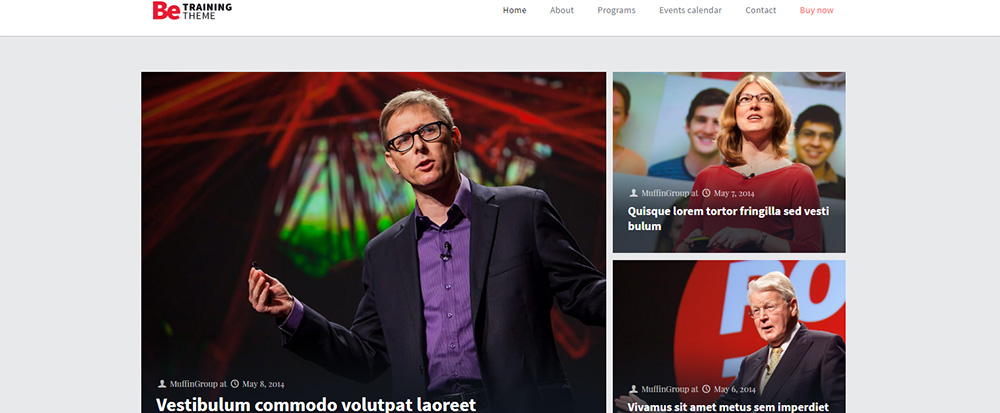 Training website designs can easily become cluttered due to a multiplicity of classes, courses, and events. Large, attention-getting video thumbnails together with an events calendar and an easy navigation scheme help to keep everything well-ordered and easy to locate.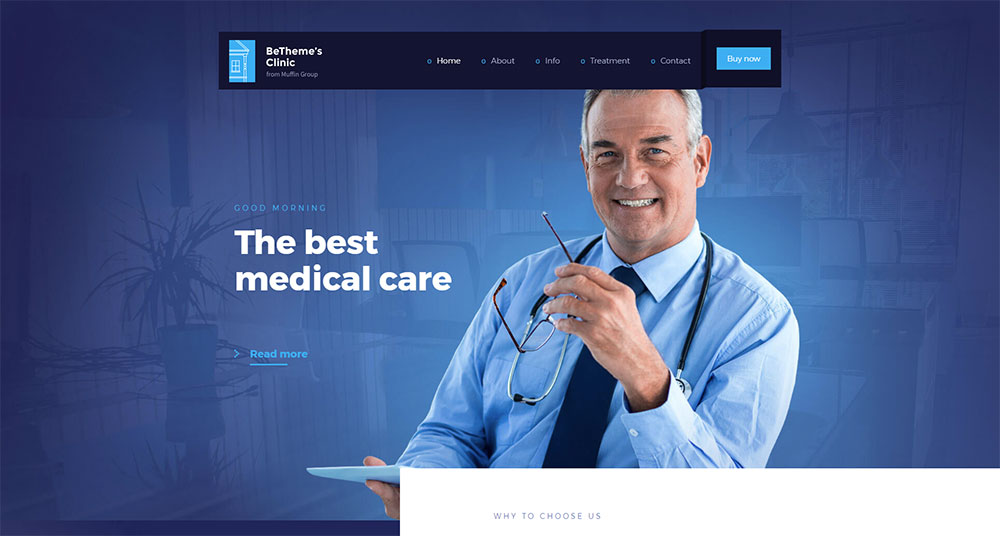 This pre-built website's professional, yet friendly look, along with a clean, simple design will provide an excellent starting point for a website for this niche. The overall structure is designed to promote ease in navigation. All in all, it forms the basis for a website guaranteed to produce a pleasant UX.
Follow the Latest Tech News – Religiously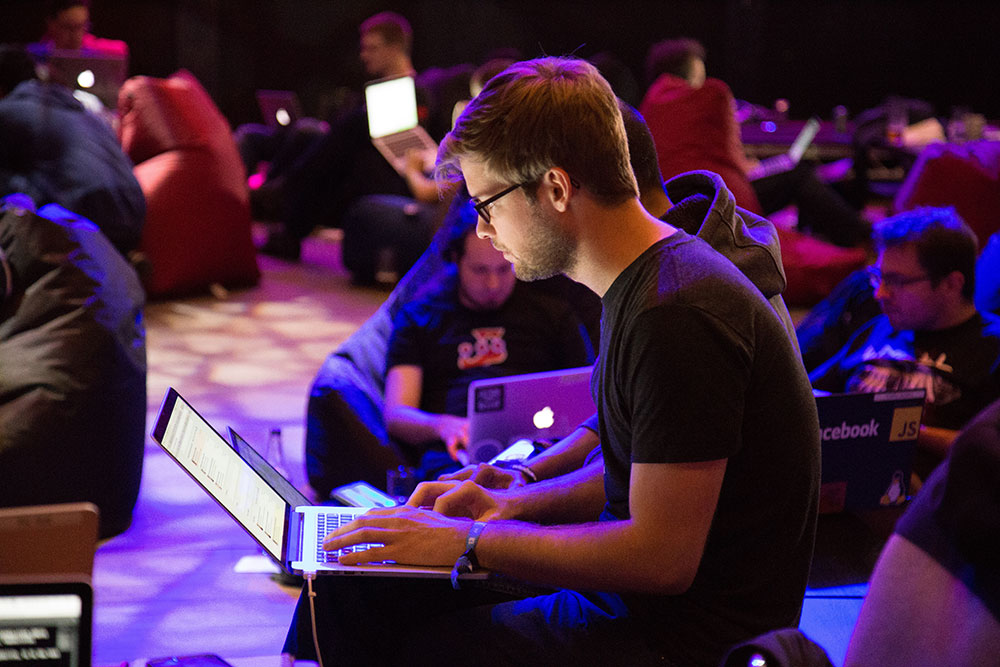 Set aside some time each day to follow the latest tech news. Industry publications are fine. However, they don't always give you a broad-brush understanding of what's happening in the tech world. You also won't understand where we seem to be heading. If you're a freelancer, and you fail to do this, you risk becoming "yesterday's news".
The good news is that freelancers appear to be preparing for the future better than most. The Edelman Intelligence report states that the majority of freelancers upgraded their skills in 2017. How about you?
Just look at the Bitcoin evolution. You can see how quickly and easily you can be left behind when a new technology hits the streets.
Try constantly skimming through tech news publications. Like that, you'll be able to keep up with the latest trends. You will anticipate new ones, and integrate your findings into your skillset.
Don't Try to Compete with Technology – Benefit from It
If you go back 10 years, many of the current web-building tools didn't even exist. Those that did have had gone through numerous updates to remain competitive. Many automated functions that are taken for granted today, had to be done manually.
The story will repeat itself 10 years from now. If you fail to keep your skillset up to date, freelancing job opportunities will go to others.
Do fuss and worry about the new technology making it impossible for you to survive as a freelancer. Instead, embrace these new technologies. You'll become more innovative and discover great job opportunities. Eventually, you will enjoy a higher income.
This is a good time to drop the tools and skills you've become used to. Now, it is high time to master new and improved ones while others stubbornly cling to the old ways.
Be Prepared for the Fourth Industrial Revolution
Do you want to prepare yourself to participate in the Fourth Industrial Revolution? Then, having a little help in understanding what you're facing and how to tackle it, certainly won't hurt.
Here's a report that describes the disruptions impacting the freelance job market. It also contains an outline of actions you can take to keep a step ahead of the game. This free report addresses techniques for adapting to and adopting the new technology. In addition, it talks about re-skilling, and how to anticipate trends.
You can download your copy of this free report by clicking here.