Contents
Each bestselling template of 2018 is a bull's-eye of its own kind. These multipurpose templates bring you the best design sets, UI kits and functional treats. Thousands of people purchase and admire each of these templates, praising their functionality and ease-of-use. However, the question 'Which of the templates is currently the best?' still springs to our minds.
In this article, we make an attempt to answer this question, comparing the three most popular templates of 2018: Monstroid, Divi and Avada. We have a set of most vital comparison criteria. So, you'll see which template is the most powerful in this or that regard, and which wins the most points on the today's template market.
Let's get started!
Introducing Bestselling Templates
In case, some of you are unfamiliar with the templates we compare, here comes a short introduction of them. In this section, you'll learn when these bestselling themes were produced and who created them.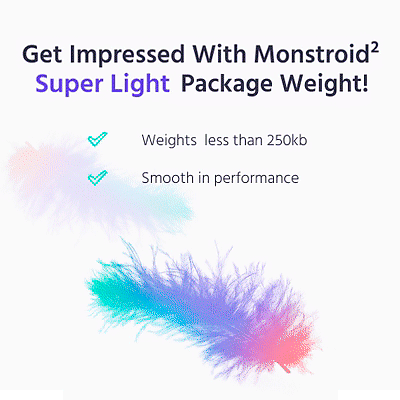 The first item on our list, Monstroid2 is a renowned flagship template, designed by ZemezJet team. It first became available in January 2017 at TemplateMonster marketplace. This August, the theme has seen the first major update that takes the experience of building a website with Monstroid2 to a complete new level.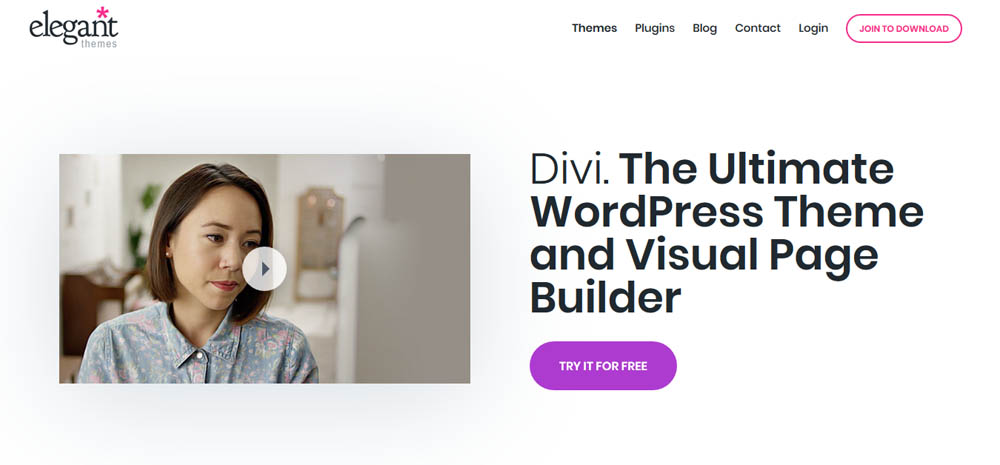 The next template we compare is Divi. The reputable team of ElegantThemes created its flagship theme with WYSIWYG editing back in 2016 and released a large update for it this April.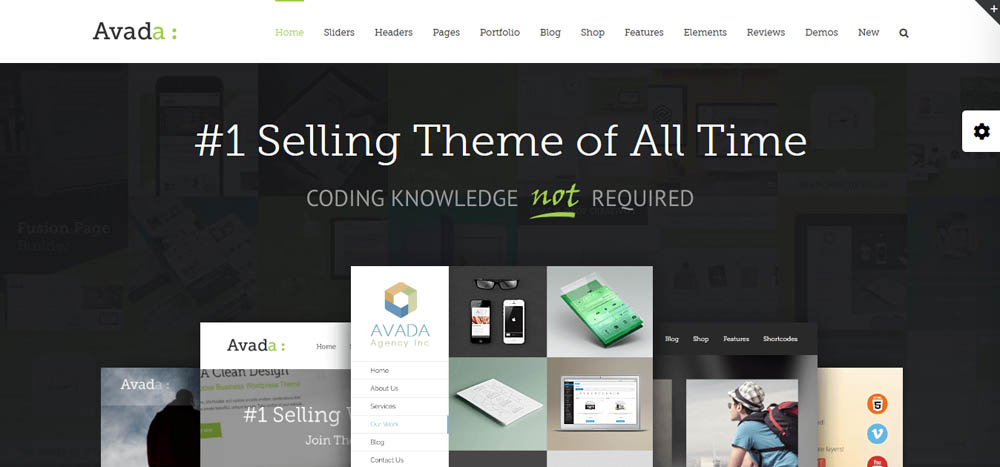 The third bestselling template in our comparison is Avada that was initially released by ThemeFusion somewhere around 6 years ago. Inspite the theme is quite an aged bestseller, it still stays hot thanks to abundance of skins available and regular minor updates.
Monstroid vs. Divi vs. Avada: Features Compared
#1: Visual Editing Experience
What's the hottest buzz of 2018 web design? It's visual website creation and editing (since it finally became a comfy experience). No doubt, the bestselling WordPress templates of 2018 all capitalize on delivering the best WYSIWYG experience possible. Let's see what the three candidates have got to offer.

With the latest update, Monstroid2 template was rebuilt to work with Elementor, the top and most-popular visual WordPress builder. The editor is just awesome and comes pre-built with the theme. What's more, Monstroid2 is jam-packed with UI elements and plugins, all adding to and enhancing the Elementor experience.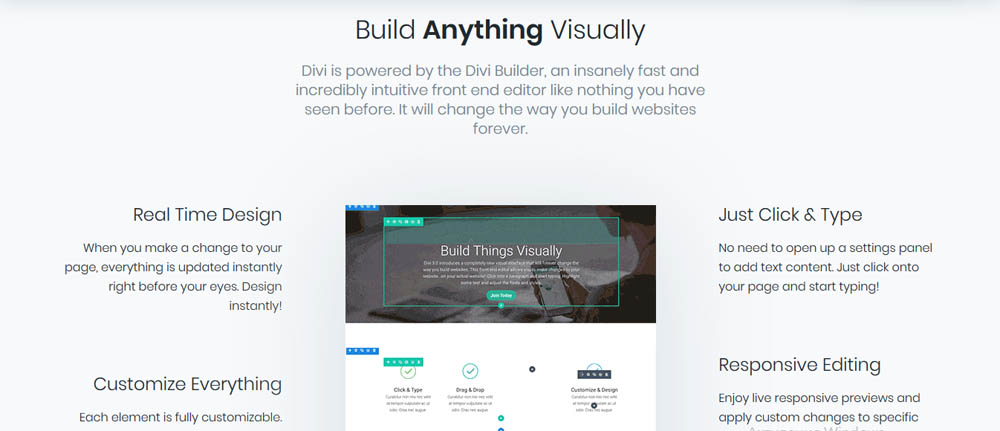 Divi has its own custom builder, the Divi Builder. This editor is very convenient as it delivers real-time editing experience. Within the editor, you see the pages of your website right as on the site's front end and can implement changes in live mode. However, Divi Builder fails to be as feature-rich as the enhanced Elementor Builder of Monstroid2.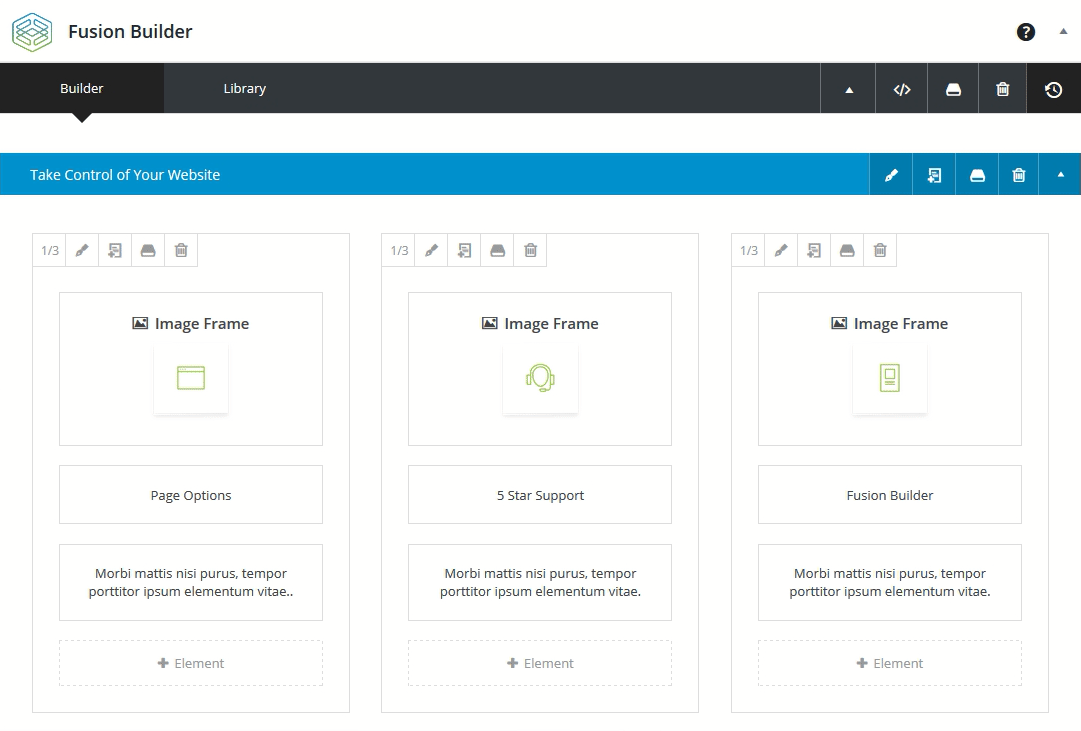 Avada's visual builder, the Fusion Builder is the weakest of the three. This custom builder has limited WYSIWYG functionality with the names of blocks displayed instead of the actual website content and all the styling missing within the editor. This is the kind of an obsolete experience that builders delivered a year ago or so.
#2: Number of Skins
The second most important thing is the number of skins a multi-purpose template delivers. Mostroid2 takes this one to a whole new level: it's a modular template, delivering you tons of combinable templates.
All the UI elements, content presets, skins and pages Monstroid2 delivers are named templates and can be used within your website any way you wish. This means, that you're not limited to 1 skin with Monstroid2. You can combine a couple of skins within your project and craft the website you like most.
Taking the down-to-earth approach, Monstroid2 currently has 28 skins per se. You'll find universal, as well as niche-specific skins with a number of options present for each niche.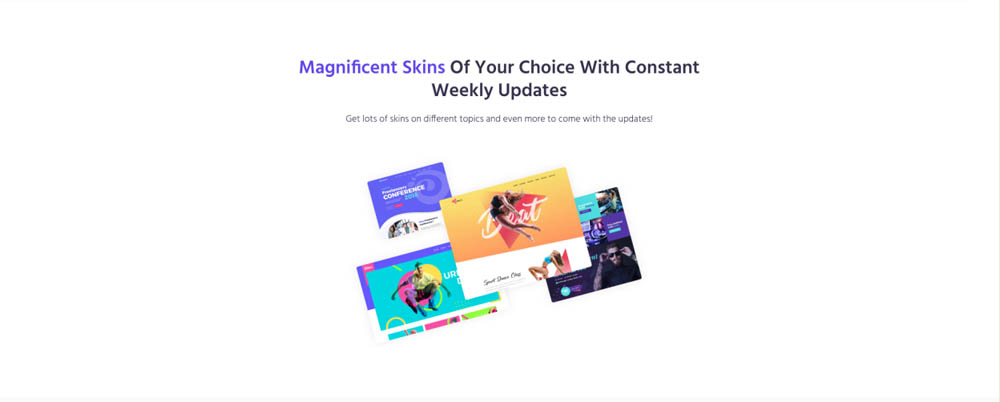 Divi goes after traditional skins and fails to impress us with just 7 of them on board. If you go for Divi, check beforehand whether they've got a good skin for you.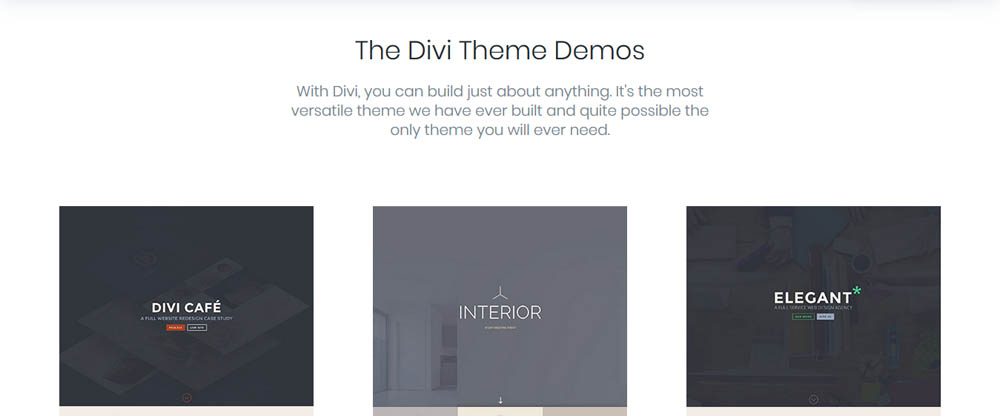 Avada's been round there for a while and accumulated over 30 skins. This is an impressive collection that's bound to please the professionals of different niches. However, some of the skins it offers were created years ago and aren't a good option for modern websites. So, with Avada, you've got to be choosy and pick a skin with fresh and crisp design.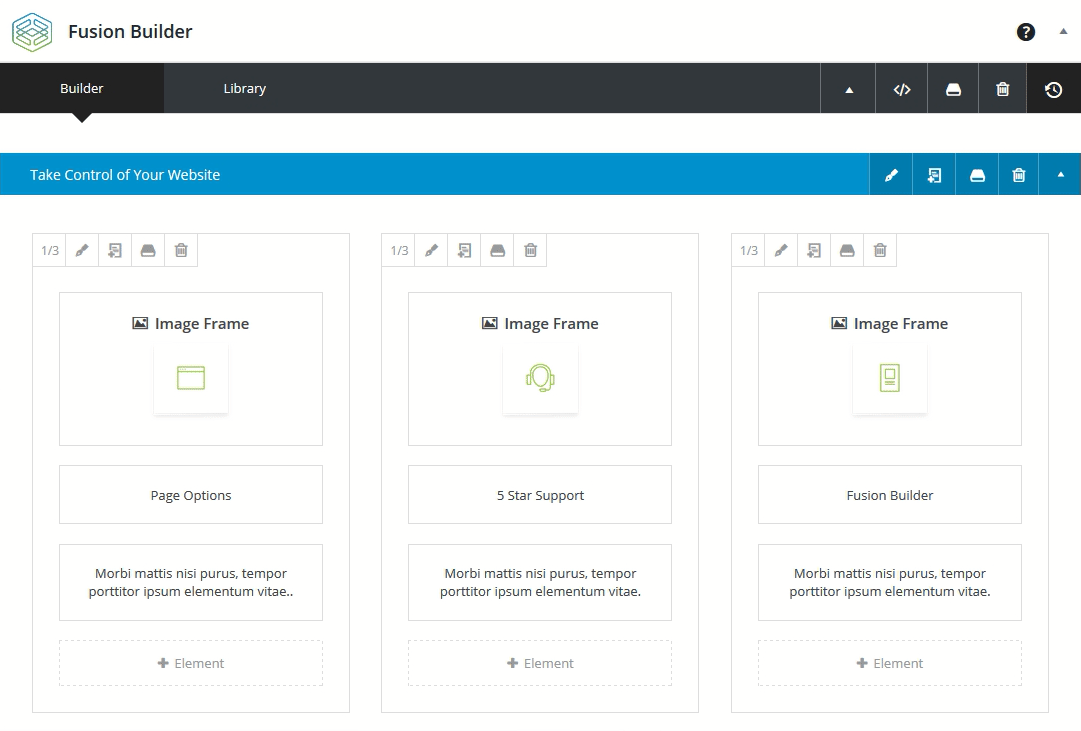 #3: Ready-made UI Elements
The next thing you've got to care about is the number of ready-made elements you get with the template. The creators of Monstroid2 were invested into delivering the best set of UI elements in the market with the new update. And they coped with the task with flying colors.
Monstroid2 brings you 500+ UI blocks of all the kinds you can imagine. All the blocks, header & footer layouts and 300+ ready-made pages are available in a simple, comprehensive interface of 'Magic Button'. You pick the section or layout category on the right and see all the sections of the given type in an instant.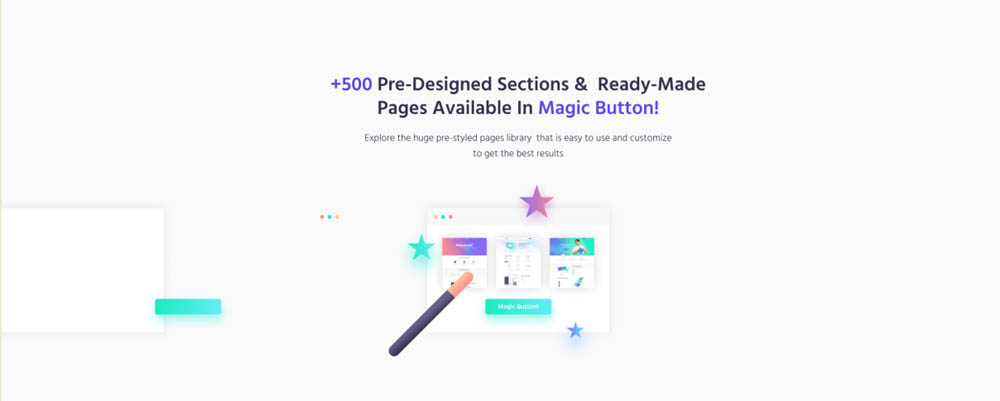 Divi is not as robust as Monstroid2. It brings you 37 basic blocks that you can pick building your website. Combining the simple blocks, you can create more complex sections, like the ones that Monstroid2 brings you out of the box.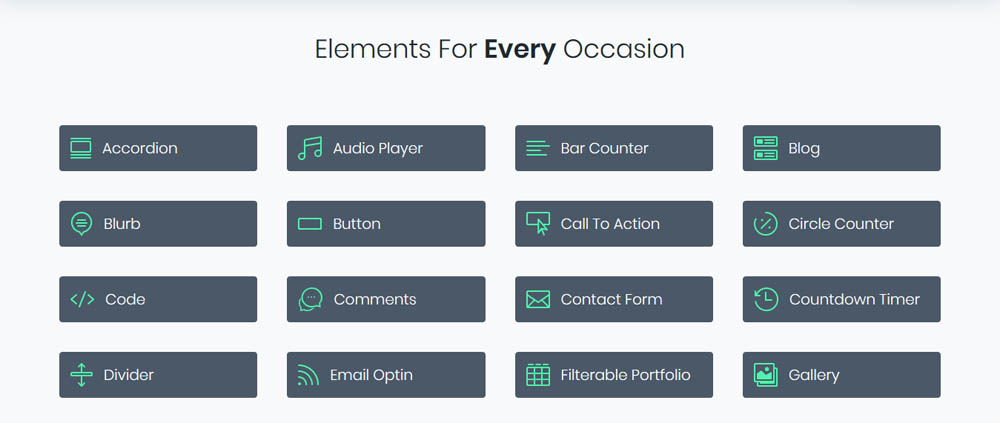 Lastly, Avada has 50 different adjustable ready-made sections. To add them, you'll have to use a 'Shortcode Magic Button' and add shortcodes. Unfortunately, the shortcodes you generate aren't user-friendly, and you'll hardly be able to customize them later on if you don't know the bases of HTML coding.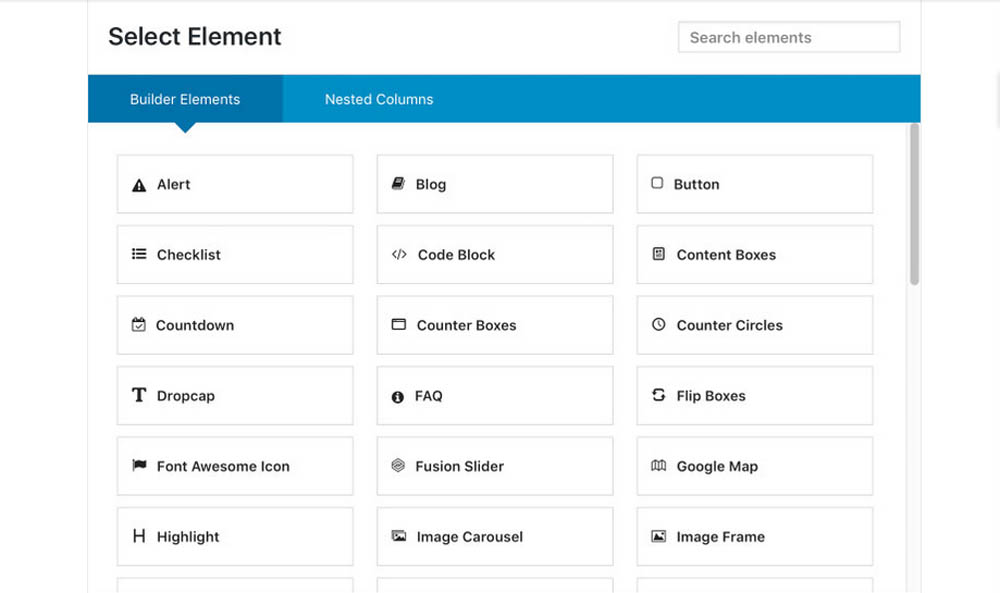 #4: Pre-built Extensions
The functionality of your template often predetermines your website usability and the quality of users experience. Mosntroid2 delivers you a fresh-backed batch of ultra-modern Jet plugins. All of these plugins are compatible with Elementor and work together with it, yielding you highly usable content sections, working forms, tricky visual effects and impressive navigation panels. Here's the list of Jet Plugins you get:
JetBlocks
JetTricks
JetWooBuilder
JetTabs
JetParallax
JetReviews
JetMenu
JetElements
JetBlog
On top of this, you get the open-source WooCommerce plugin in the pack. So, if you're about to run an e-store with Monstroid2, you can start creating its content right away.

Divi theme does not include prebuilt plugins. If you go for Elegant Themes subscription, you get access to Divi and 2 additional plugins they have on their website. With Divi, you'll probably have to go for third-party plugins to deliver a 2018 user experience.
Avada does better than Divi offering you 4 pretty important plugins free: Fusion Builder, Fusion Core, Revolution Slider and Layer Slider. However, with it, you're likely to search after third-party extensions as well.
#5: Performance and Loading Time
In 2018 fast performance and minimal loading time are unquestionably vital. The template's loading time depends largely on CSS file size. We compared the CSS files of the templates and got the following results:
Monstroid2 – 250kb;
Divi – 415kb;
Avada – 388kb.
Indeed, the updated Monstroid2 now performs the fastest with A93 Google Speed Rate and 1.2 seconds loading time. Good job!

#6: License and Pricing
The last thing to discuss is pricing. Monstroid2 and Avada come under a Single Site License. This means you can use your template copy on one website. To get Monstroid2 with lifetime support you pay $75. FusionThemes charge you $60 for Avada, but provide you only 6 month of support.
Things work different for Divi, making it the highest-priced option of the three. You can use Divi on as many websites as you wish for $89/year or $249 once.
Final Thoughts
To sum up what Monstroid2, Divi and Avada deliver to website owners, we created an infographic. Feel free to check it out below:
The comparison makes it evident that Monstroid2 currently brings you the most powerful feature kit on the market. This theme is the most recently updated one. It fully satisfies the needs of modern website owners and the demands of present-day web users.

We hope this article was useful for you. If you have experience with any of these templates, feel free to share it in the Comments section below. You can help others make a right choice.
Stay tuned for more!