You're might be aware of WordPress's popularity as a CMS and website-building platform. But maybe you did not try to use it yet. This is an excellent time to make a switch! Especially, given what WordPress and WordPress themes offer.
The number of different websites you can build is virtually unlimited. The same goes for the number of different niches you can cover. Plus, many of these premium themes enable you to deliver a finished product in no time. It would take you a fraction of the time a website-building project normally takes.
If you have a large project in mind, WordPress is for you. It allows you to have more control over the look and feel of your sites.
Check out these top WordPress themes. You'll quickly begin to understand why they can make it so easy for you to create award-winning sites in 2018.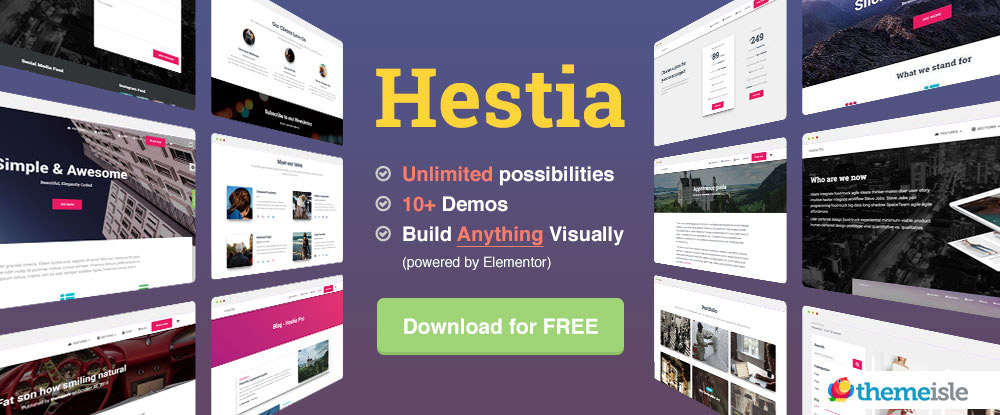 This relative newcomer to the WordPress family of themes is especially intriguing, as it is based on material design concepts. While Hestia is by all counts a multipurpose WordPress theme, it is primarily intended for web design projects involving small businesses and startups.
Hestia's overall design could best be described as clean, modern, and minimalist. The theme is named after Hestia, the Greek goddess of architecture, who was also apparently responsible for seeing that everything was in its proper place and order.
Hestia follows a single page approach, which, among other things, makes navigation much simpler. This WP theme is responsive, WooCommerce compatible, and SEO friendly. A Hestia's feature that designers particularly enjoy working with is its Live Customizer, which enables them to see changes they make in real time in the same window.
The Hestia Lite version is free. It provides an excellent opportunity for web designers who may not be familiar with material design practices, to become so. A Pro version is also available.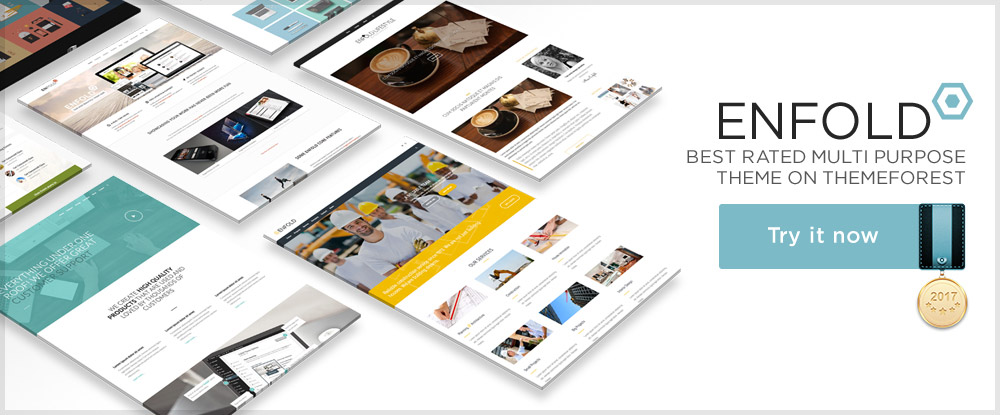 Enfold is fast, efficient, professional, and designed for use by all skill levels. The only skill you needed is your ability to visualize what you want to accomplish.
Enfold's flexible template system makes it easy to create exactly the layouts you want; plus, you can save your newly-created layouts as templates to be used again later.
With Enfold's drag and drop Layout Builder, you'll find page building is both quick and easy. You'll also have a wealth of design options and elements to work with; including a great selection of interactive elements that include slideshows, galleries, sliders, toggles, and more.
You can also take advantage of Enfold's demos to get your projects off to a quick start. There are plenty to choose from, and they can be installed with a single click.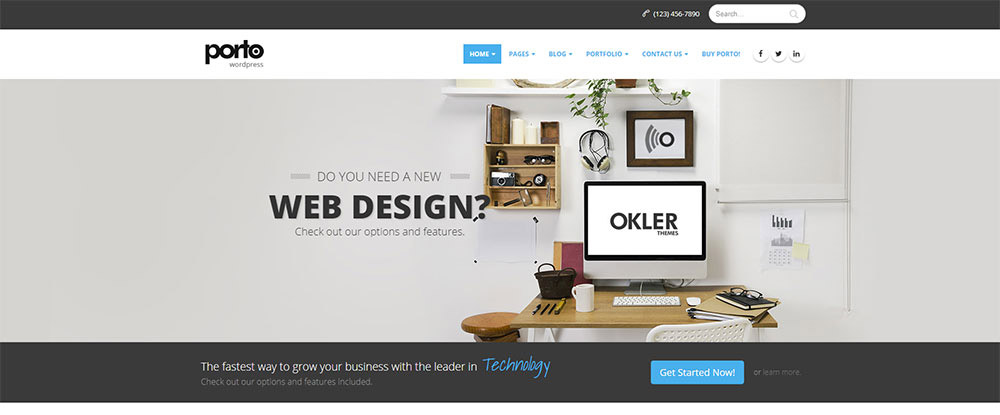 If a WordPress theme's reputation is an important factor in making a choice, Porto will definitely be worth a good, hard look. This highly-optimized, super-fast WP theme is among the world's most popular multipurpose themes, and has been so for several years. Porto's authors are continuously improving and upgrading the package by adhering to the latest coding practices and design trends.
Porto has many "strong" points or features. They include an outstanding variety of portfolio layouts and design options, a large selection of demos, including the Main Demo with 18 variations. An especially popular feature is the Shop demo, with its 16 variations. All in all, you'll have plenty of options to work with, plus Porto is responsive, retina ready, WP plugin compatible, and eCommerce compatible.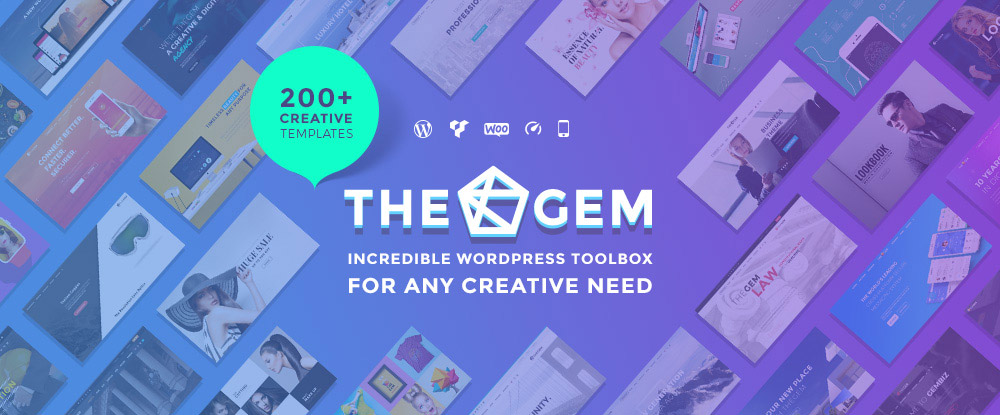 What do you need for your next eCommerce project? Is it best design, optimized for the best UX? Best features, optimized for maximum sales & conversions? Or, SEO for getting more traffic? With TheGem, you get all this in one package.
TheGem is a bestselling WooCommerce theme for building online shops of any size and niche. And, the best thing is: it is extremely easy to use. No coding required. Grab your copy of TheGem now, and start enjoying its awesome features.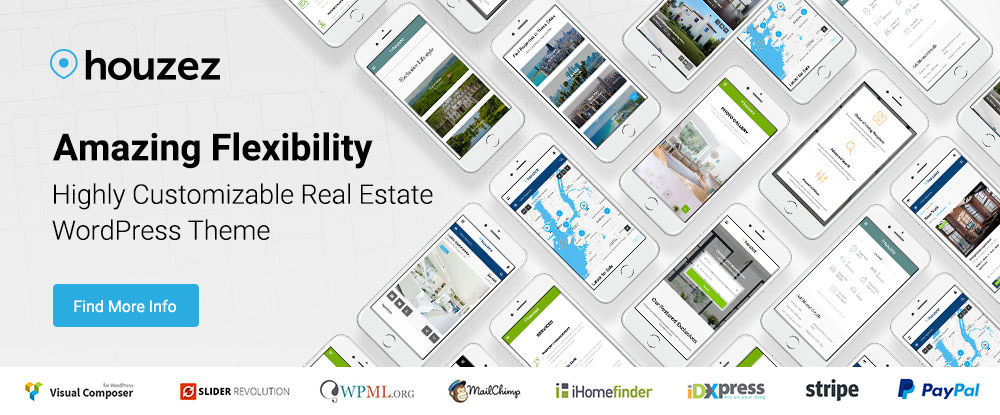 There are situations facing website builders where the only realistic approach is to invest in a specialty WP theme. Multipurpose themes do not feature the needed functionality, and building a highly specialized website from scratch entails far too much work.
The Houzez WordPress theme fully addresses the needs of the real estate sector. It's responsive, it features advanced search and listings capabilities and options, and it even provides membership and payment options.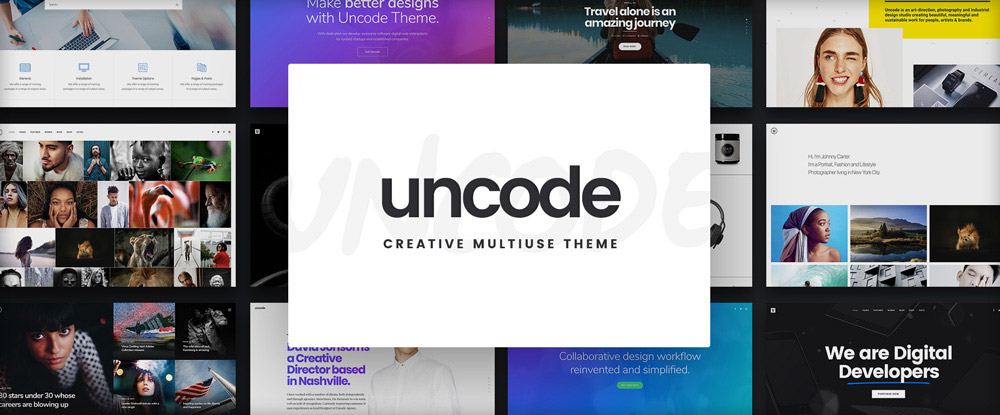 If your goal is that of building pixel-perfect websites, you might consider investing in a pixel-perfect WordPress theme. That's what Uncode is, and enables you to do. Start of a project with one of Uncode's 30+ design concepts, follow its hierarchical options approach, and use this WP theme's special version of Visual Composer to do the heavy lifting for you.
Since Uncode's Adaptive Image system ensures 100% responsiveness, anyone, anywhere, can view your pixel-perfect pages!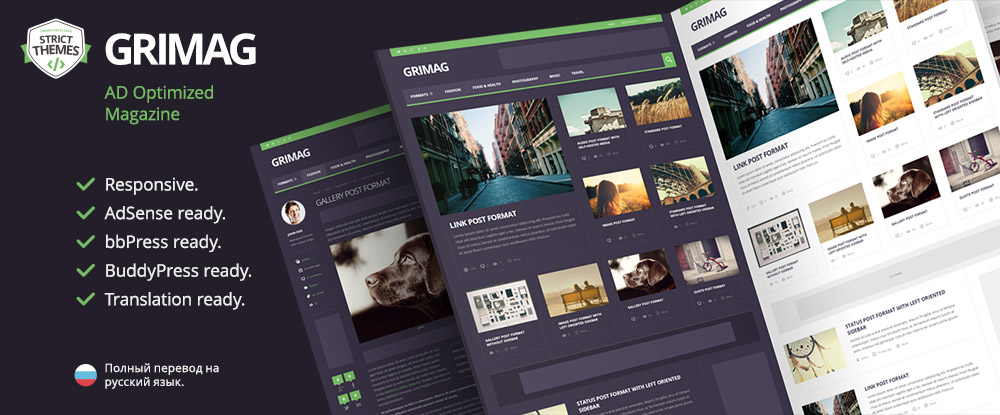 Grimag is another example of how a specialty theme provides functions and features that multipurpose themes simply ignore. Grimag is a responsive WP theme designed for use by editors, marketers, and others who hope to receive maximum monetization results from their magazine-style online publications.
Responsive AdSense advertisement areas are strategically inserted, while blending in perfectly with the surrounding content. Grimag is 100% WordPress compatible.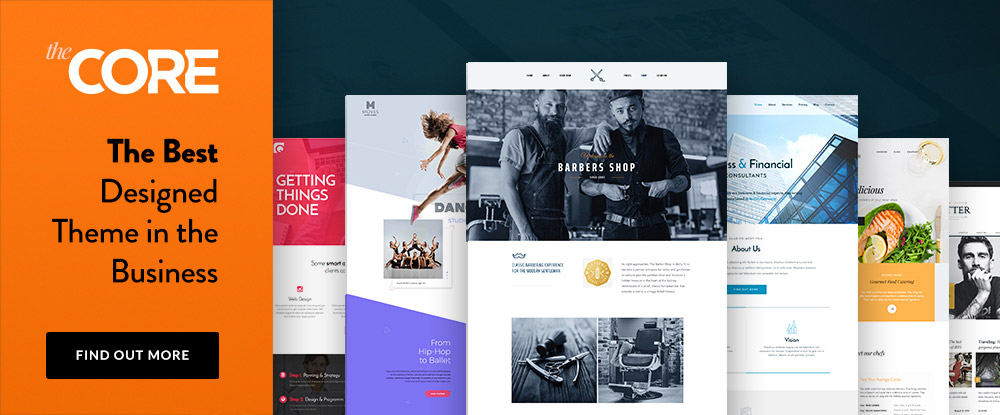 The Core fully lives up to its claim of being the best-designed WP theme in the business. You don't need any special technical skills to use it. No coding whatsoever is required. And, you don't need years of professional design experience to turn out highly-professional website designs.
It's simply a matter of selecting and installing one of The Core's thematic demos. After that, you can start customizing with help from the Visual Page Builder, and create awesome results in mere minutes.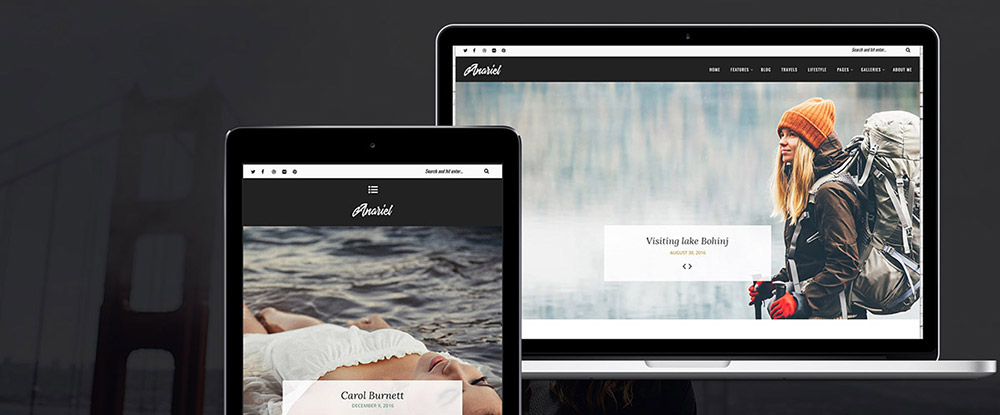 We'll finish with one more specialty product. Anariel is another of those WordPress themes that provides a capability that most multipurpose themes have trouble emulating. Anariel was designed with fashion bloggers in mind.
Fashion bloggers are drawn towards minimalism and a modern look in their publications, and this WordPress theme meets their needs – perfectly. Anariel comes with 6 responsive pre-defined demos. Get started with the Lite version. It's free!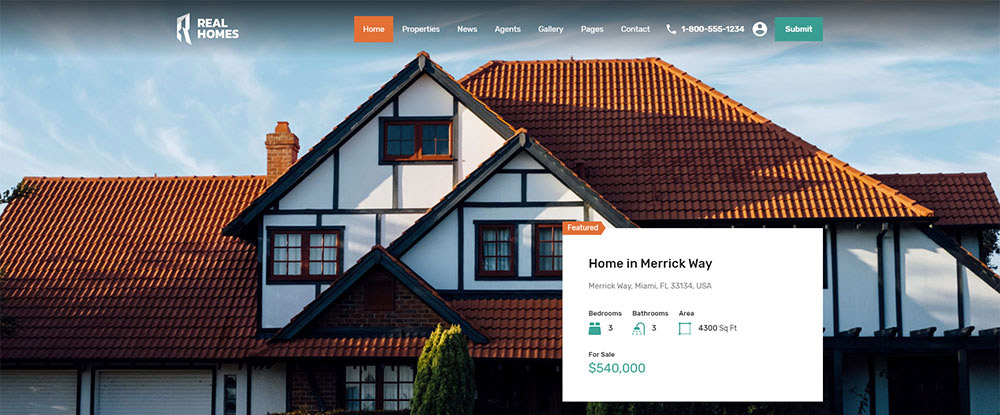 This No.1 Real Estate handcrafted WordPress theme was created specifically for the real estate sector. More than 15,500 copies of Real Homes have already been sold to businesses and web designers to provide online help to real estate agents and agencies. All the features and functionalities this business sector requires are included in the package.
They include a customizable property search system, advanced property submission options, and customer payment options.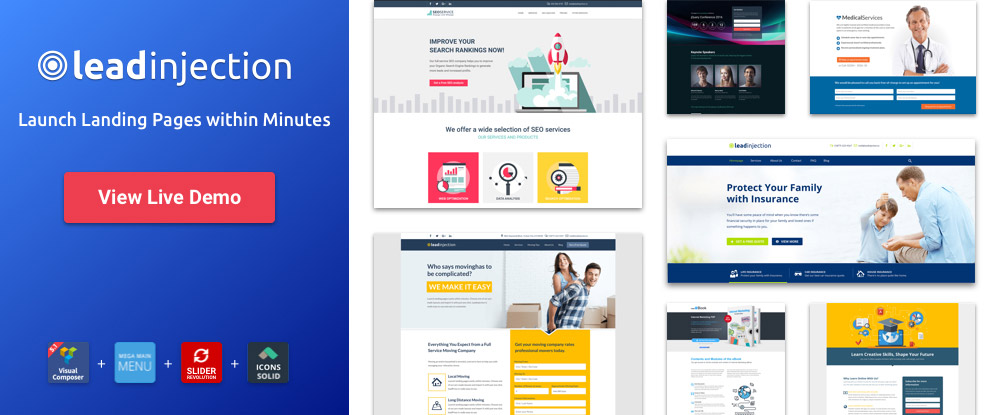 Most specialty WordPress themes address specific business niches. Leadinjection is a specialty theme with a twist. Its focus is on landing pages; making it one of the more useful themes you could have in your toolkit. Leadinjection gives professional marketers, affiliate marketers, and other business types the means to launch new landing pages, including popups that can't be blocked, in minutes.
This is a WP theme worth considering, since it gives businesses and clients alike a competitive advantage.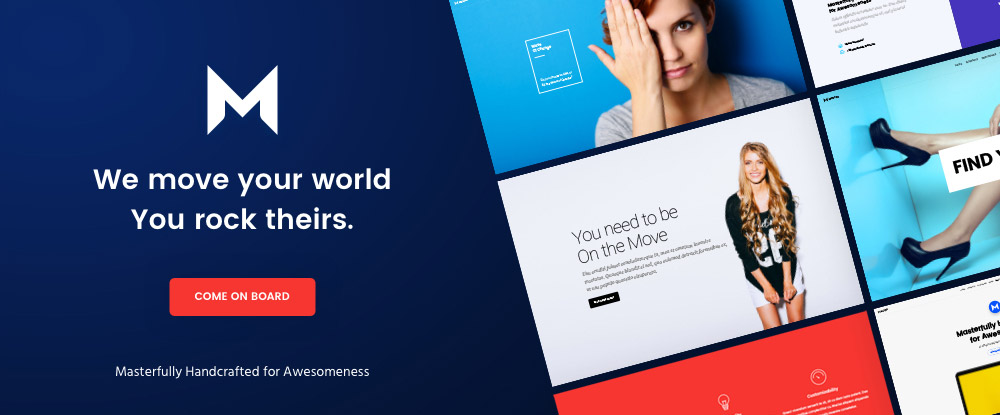 MOVEDO might be described as a multipurpose WordPress theme for the unafraid. Those are web designers and their clients who are not afraid to bring online websites featuring some genuinely mind-bending design approaches and ideas. MOVEDO is loaded with special effects, most of which move. You can create columns of content that move, moldable, yet super-crisp typography, and other dynamic effects.
On the more conventional side, MOVEDO's features include Visual Composer, WPML compatibility, responsiveness, Events Calendar plugin by Modern Tribe, and WooCommerce readiness.
Conclusion
We'll wager that you can't get through this list of top 2018 WP themes without making more than one selection. There are simply more useful products than you'll likely find in most listings of this type.
There are several free offers, sometimes described as "Lite" versions. They can help you get your 2018 web design projects off to an exhilarating start!