Download this set of 30 hand-drawn icons and Photoshop shapes. The icons are isolated on a transparent 64×64 pixel background for your quick use. These icons are also converted to custom Photoshop shapes to help you add icon shares in your designs. Excellent icon set to add to your design toolbox!
How to install shapes in Photoshop
Download and unzip the file.
Copy and paste the "handrawn-icons.csh" file into Presets > Custom Shapes in your Adobe Photoshop folder of your computer.
Now open your Photoshop tool, click Custom Shape Tool (U) and click Shapes under the menu bar.
Select Shapes from the dropdown of the Preset Manager popup box.
Click "Load" button on the right side of the popup box.
Select the "handrawn-icons.csh" file and click "Load" button and then click "Done" button. The Shapes are installed.
You may also like this: 90 Hand drawn arrow and symbol Photoshop brushes.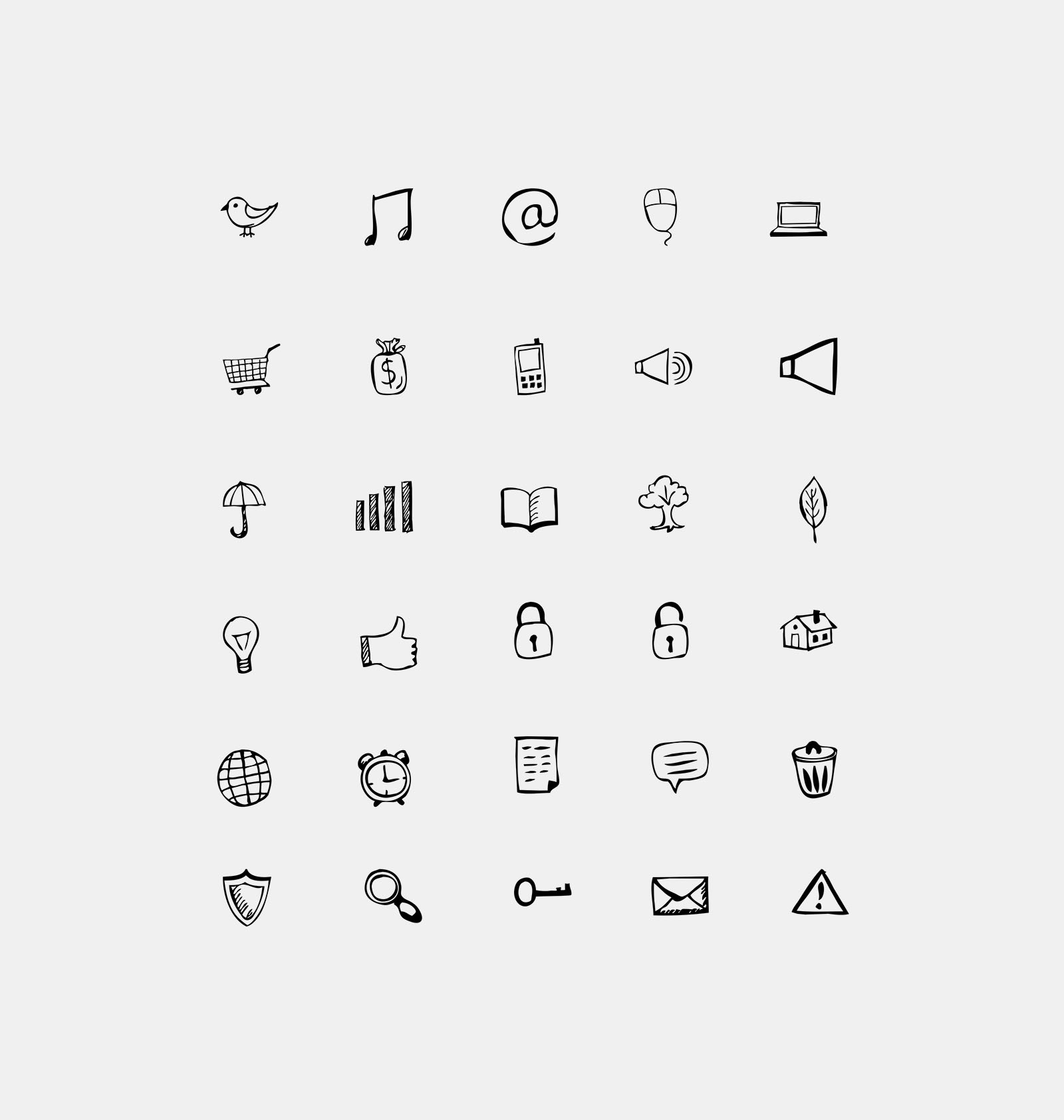 Icon Photoshop Shapes (CSH)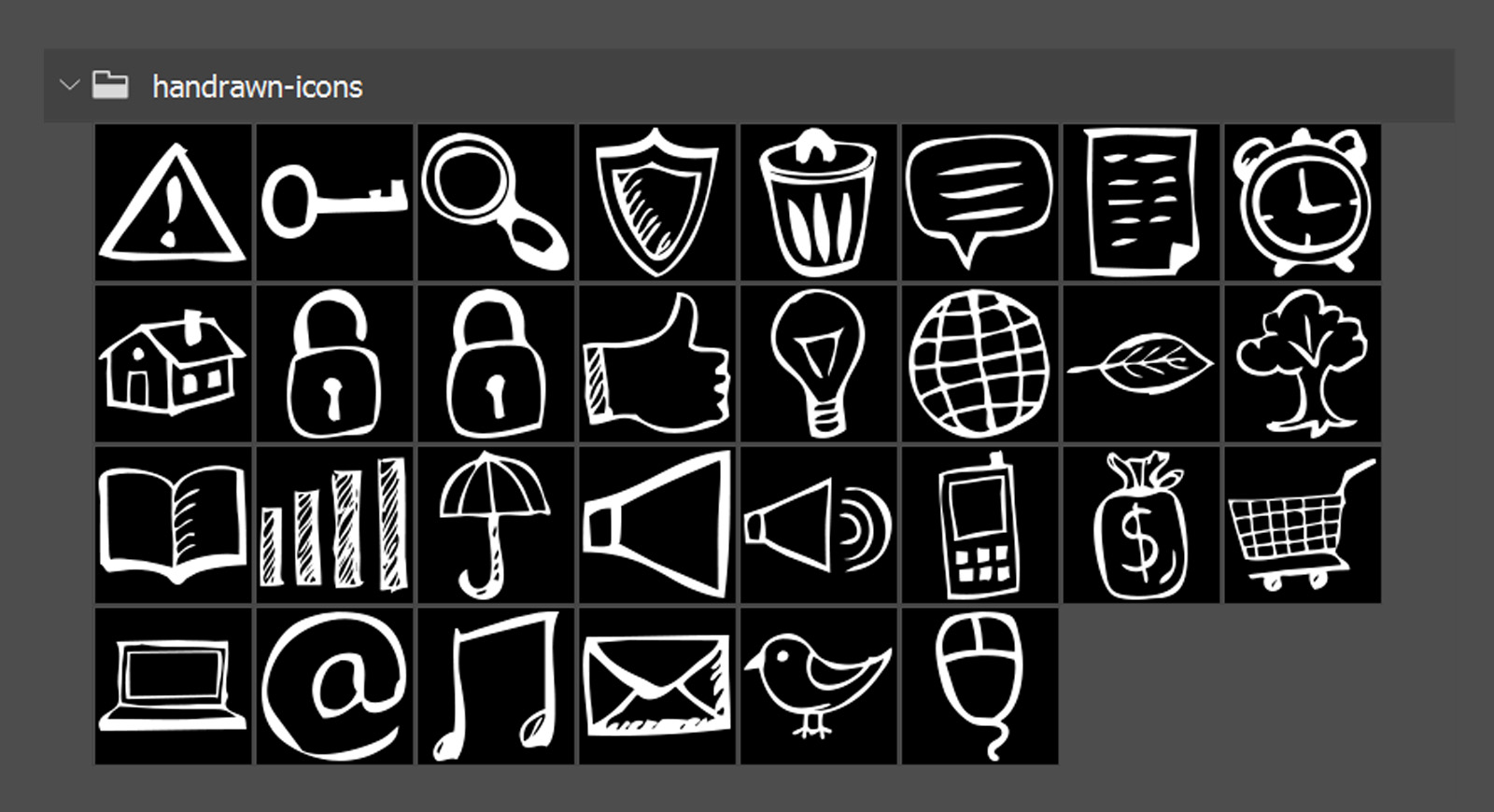 File Format: PSD, CSH
Layers: Vector
Dimensions: 3800×4000 & 64×64 Pixels
File Size: 1.42 MB