You've settled on a design and you've reached the point where you're ready to turn it into reality. The only thing remaining is the development effort.
Making the transition from a finalized design to the ready website can appear as a daunting task. if you choose to do it yourself. It can be almost an impossible task if you're lacking coding skills.
What is the best solution here? It is to turn your design over to a trustworthy software development service. The four development agencies described here are highly recommended. They are among the best of the very best.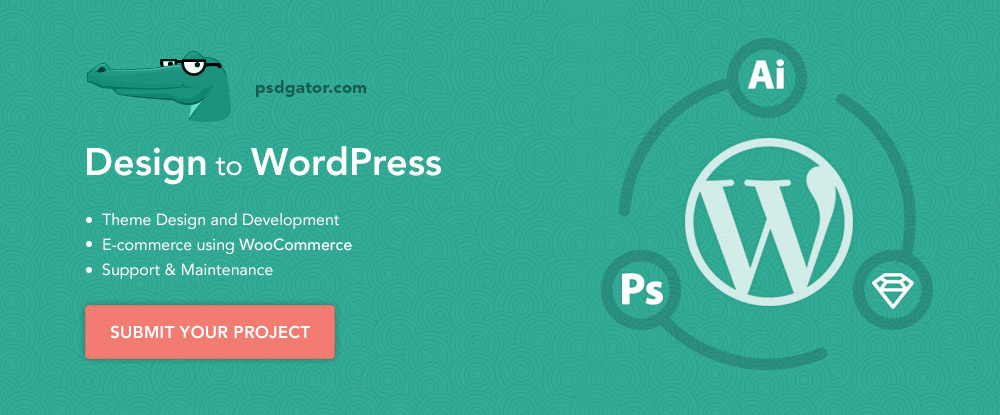 PSDgator is a multi-service development agency that is fully capable of performing many tasks for web designers, website owners, and WordPress users. They will, for example, take your designs, and give you pixel-perfect HTML5/CSS3 code in return. Their deliverables are hand-coded, and also responsive.
The green gator team also converts static websites into WordPress, and re-slices and upgrades the code in existing websites to bring them up to date. PSDgator follows the latest programming trends, and works to current coding standards. They also customize existing plugins, or create new ones, should any you are using be lacking in functionality or performance.
The team accepts design files in any common format. They'll promptly review what you send them, and negotiate an affordable price before beginning development. The review is free, and you're under no obligation to have them proceed.
PSDgator can also help you with eCommerce website design and development, including providing you with e-mail and newsletter templates.
PSD to Manythings is aptly named. This team of experienced professionals provides front-end solutions for individual designers, design teams, and agencies. Working with this team involves much more than simply throwing your design, requirements, or specifications, over the fence and waiting for the results.
For example, they will take your design files and convert them into almost anything you want, whether it is a website, an iOS or Android app, an email template, or something else.
PSD to Manythings makes it a point to closely collaborate with you well into the development process, to ensure your needs are thoroughly understood and judiciously implemented.
They make it a point to ensure the code you receive is W3C validated, responsive, structured to support SEO, and fast to load.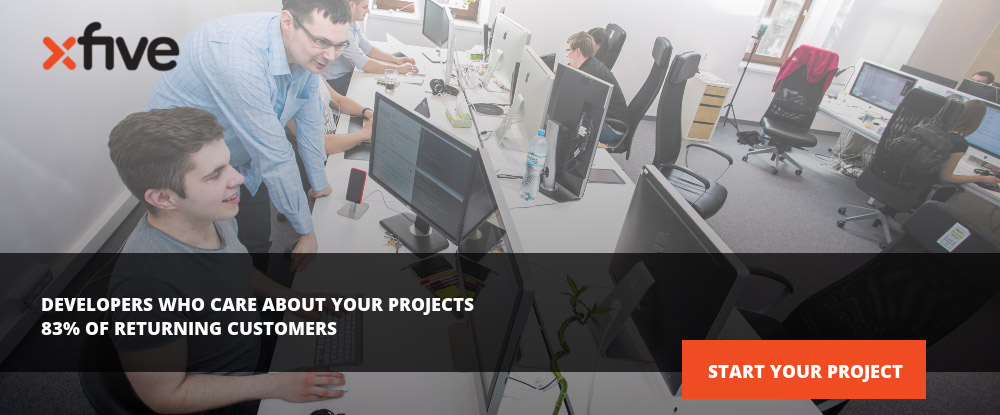 When you have a globally-based web development agency that caters to a worldwide customer base, and has been successfully doing so for over 10 years, you know your development needs have been placed in good hands.
Headquartered in Australia, Xfive has offices in Europe and the United States as well, plus a world-wide network of individual developers, eager to respond to your needs. This development agency is not shy about showing you step by step how their development process functions.
The Xfive team cares about its customers Consequently, they treat you more like a partner than as simply another customer. Once they have your design in hand, they'll review it, ask questions or ask for clarification, and provide a rough estimate. Upon given a go-ahead they will conduct a more thorough review and provide a package of hours, team rental or a fixed-price estimation, itemized quote before proceeding.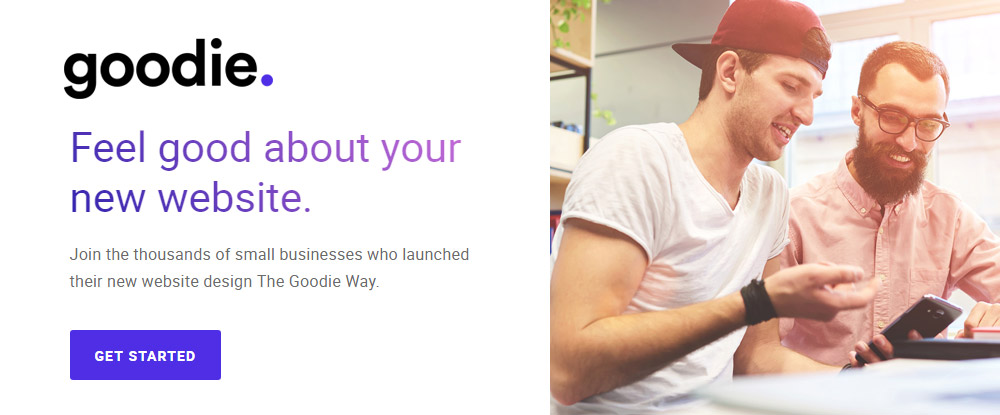 Goodie caters to individual web designers and small businesses. The great thing about working with this development agency is that you can choose your developer if you wish, and that person will work directly with you.
Goodie excels in providing solutions for simple websites, and one-pagers, as well as e-mail template requirements. They have been successfully launching websites for over 10 years.
The Benefits of Using Design to WordPress Service
These include:
Your designs not be made to look run-of-the-mill, but unique
WordPress and Bootstrap provide wonderful frameworks for websites. But the websites built on them all too often have a somewhat similar appearance. By opting for a design to WP service, you'll usually get layouts that feature a one-of-a-kind look.
Faster load speeds
A design to WP conversion team can place extra emphasis on increasing load speeds. It also can work on the site's overall usability by eliminating excess or unnecessary code.
Work that is professionally done, tends to be work that has been done better
Design to WordPress conversions are often tedious and time-consuming. However, professionals always get the job done right. This is because they know what they're doing! They can complete their assignments quickly and efficiently.
Your websites will be error-free
Professional developers rely on semantic HTML code. Thus, locating and removing bugs is seldom a problem.
In the event an error should sneak through, semantic code is easy to troubleshoot. Also, most professional developers guarantee their work.
High overall quality, coupled with an excellent UX can be expected
Professionals go far beyond trying to make a website attractive. They'll give a look that reflects the professional effort that went into the conversion. Also, they'll place extra emphasis on the quality of the site's UX. This will lead to a greater amount of traffic, with correspondingly, more conversions.
In Summary
Professionalism matters. The results obtained for a design that is coded by a software program can be quite good. The quality achieved when using that approach can never match the professional level.
Let a professional developer do the heavy lifting to convert your design to the real thing! You'll have spent your money wisely.