We so excited to introduce another awesome fonts bundle by our friends at Pixelo: The Colossal Font Bundle. This bundle is an extensive collection of high-quality fonts, varying from display, hand-drawn, and script. Whether you're working on branding, advertisement, t-shirt design, you name it; this bundle has you covered.
You will get 27 amazing fonts; Some come up with a lot of alternate characters, and the other have family and styles, which make total 133 fonts included in this package. All created by industry leading designers to help you improve your design quality and save hours of your time. All 27 fonts included in this bundle are worth $2535 and available at 99% off the regular price for a limited time.
This is an overview of all fonts included in this bundle. Check out The Colossal Font Bundle to see more detail previews and features.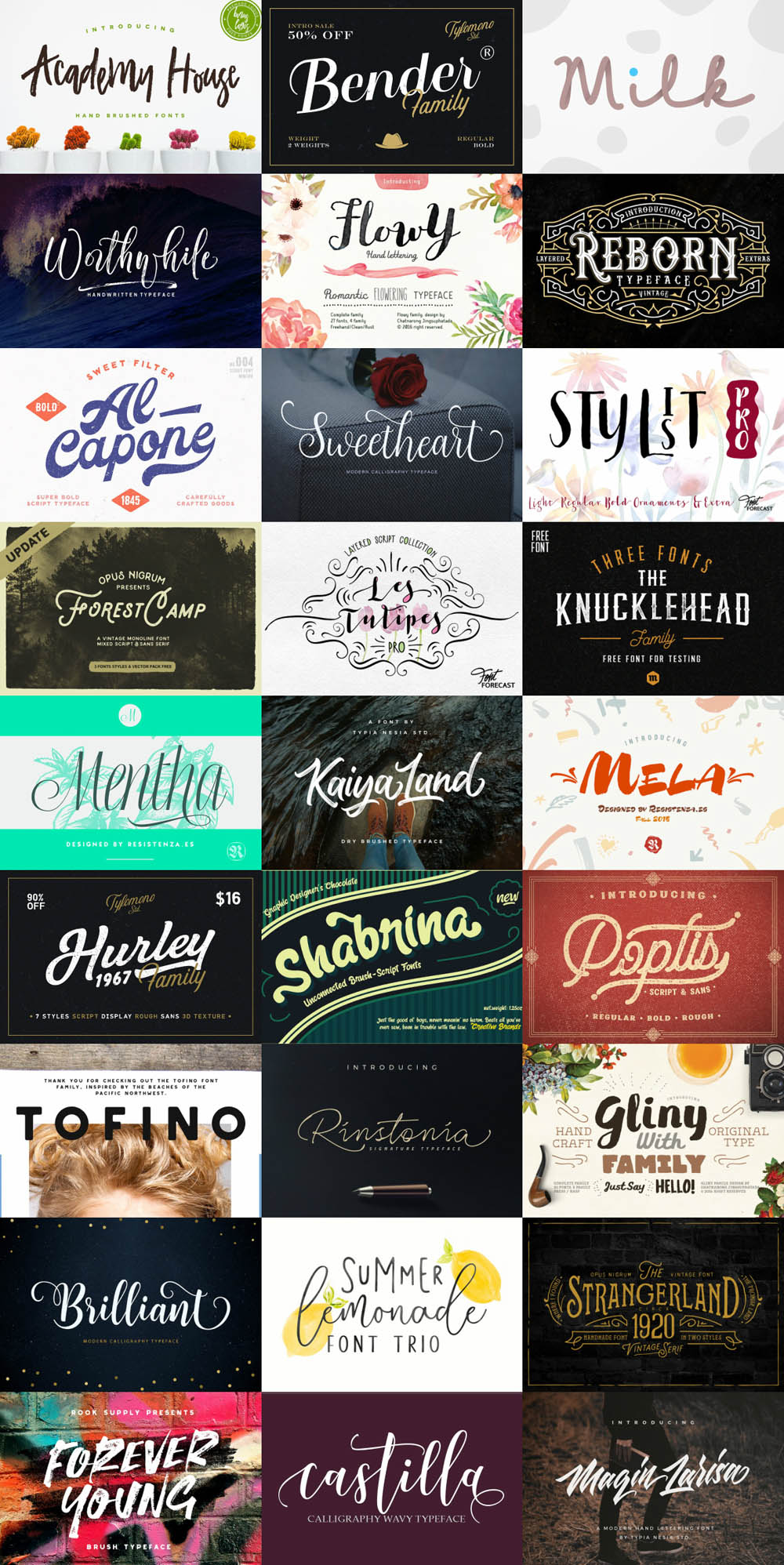 Take a look at some beautiful fonts within this bundle: