Today I want to introduce you to another great bundle from our friends at Pixelo: The Retro Design Toolbox. This bundle contains a huge variety of quality retro design resources to boost up your design to the next levels.
62 Fonts & 1147 Graphic Elements - 99% off
This collection contains a huge variety of retro design resources: Fonts, Textures, Mockups, Graphic elements, Vectors, Watercolors, and more. If you're looking to create any retro-style related designs, this bundle has you covered. These all items included in this bundle are worth $2335. Fortunately, you can grab all of them for only $29 (99% off) in a limited time.
This is an overview of all resources included in this bundle. Check out The Retro Design Toolbox to see more detail previews and features.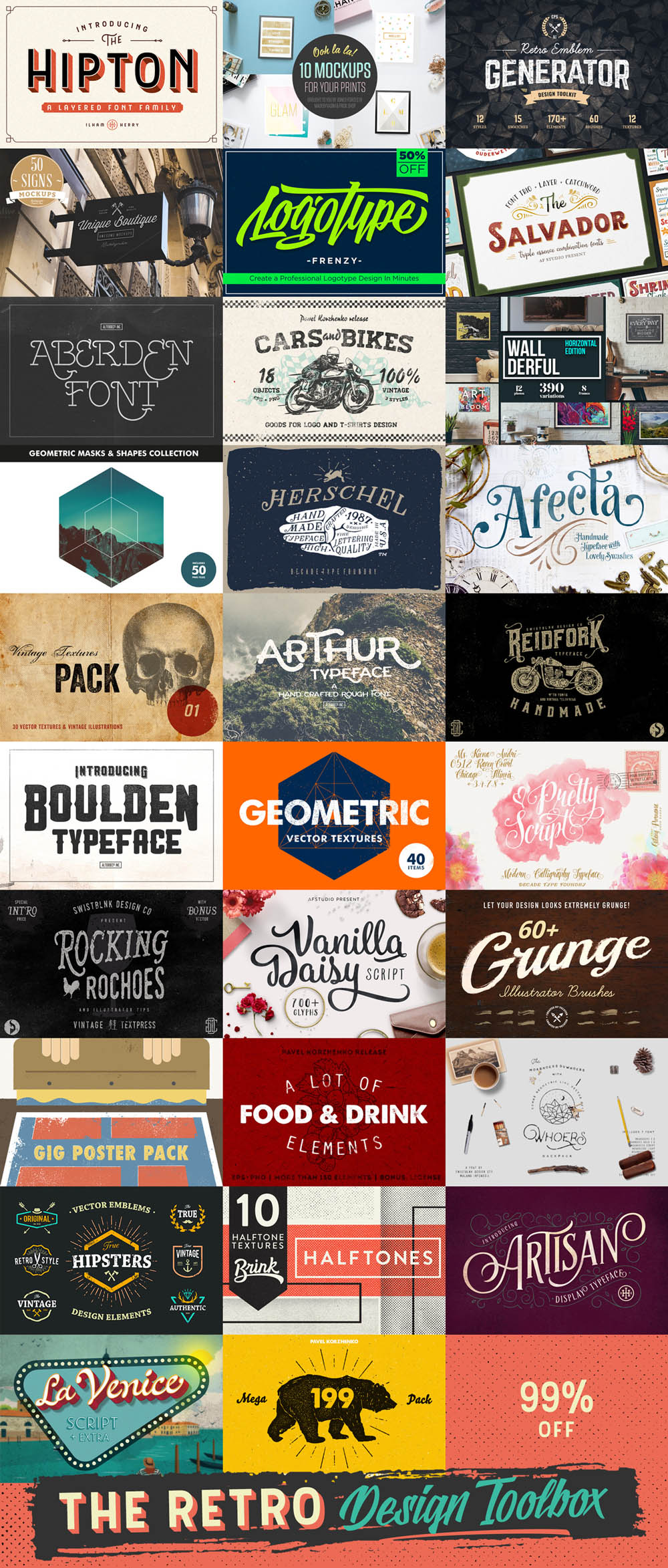 Take a look at what you can create with this bundle: