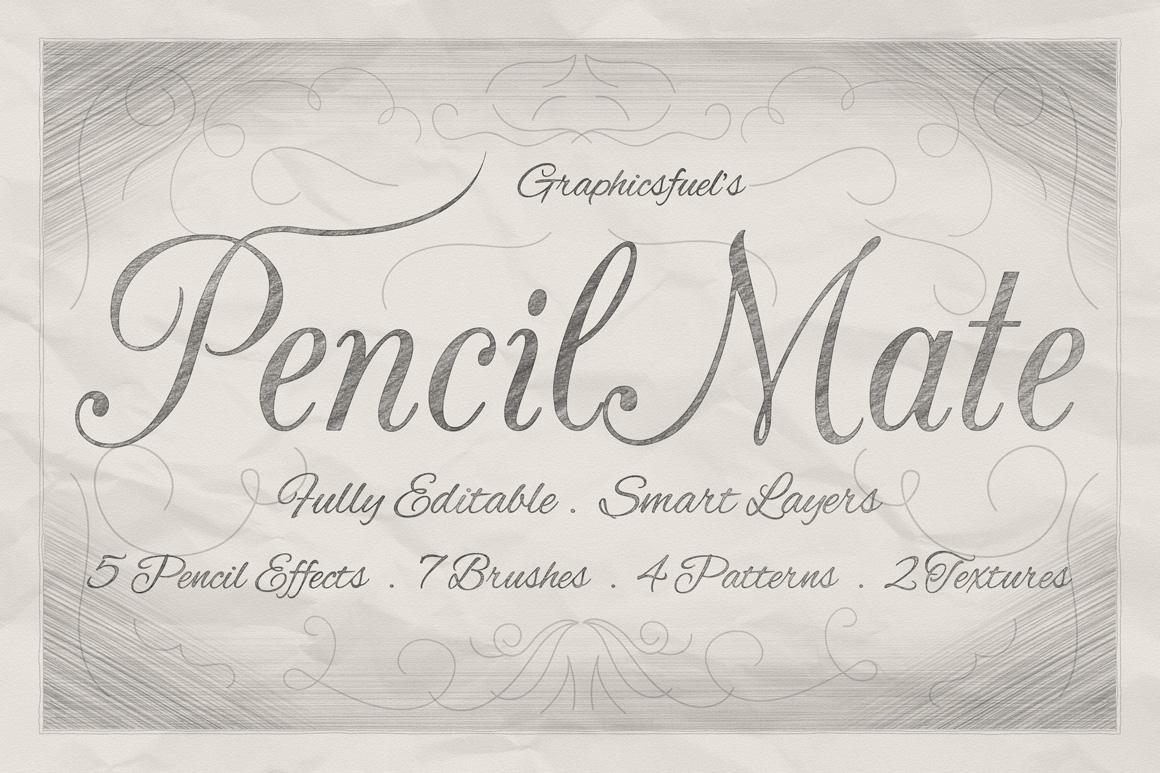 PencilMate - Create Realistic Pencil Effects for your typography and illustrations in Photoshop.
What's included in the download:
PSD file in Landscape mode (3000 x 2000 pixels)
PSD file in Portrait mode (2000 x 3000 pixels)
7 Pencil Stroke PS brushes (.ABR file)
3 Stroke and 1 Paper PS Patterns (.PAT file)
2 Textures (within the PSD files)
20+ Decorative Vector Swirls (within the PSD files)
Pencil, flake & pencil pieces images (within the PSD files)
For any artist, pencil and paper are the most sought-after traditional tools to start with his/her imagination. As an artist myself, I always love to start my graphic lettering and illustrations from a pencil. This gives me the flexibility and ease of editing and re-sketching until the art piece is ready for digital conversion.
PencilMate came out of a thought to convert typographic and illustration works as pencil-sketched right in the Photoshop with a few clicks without actually going to paper and pencil. 🙂
If you are a digital artist or graphic designer like me why don't you buy and play with this wonderful resource and convert your designs into handdrawn pencil works. This resource works best on typographic works and illustrations.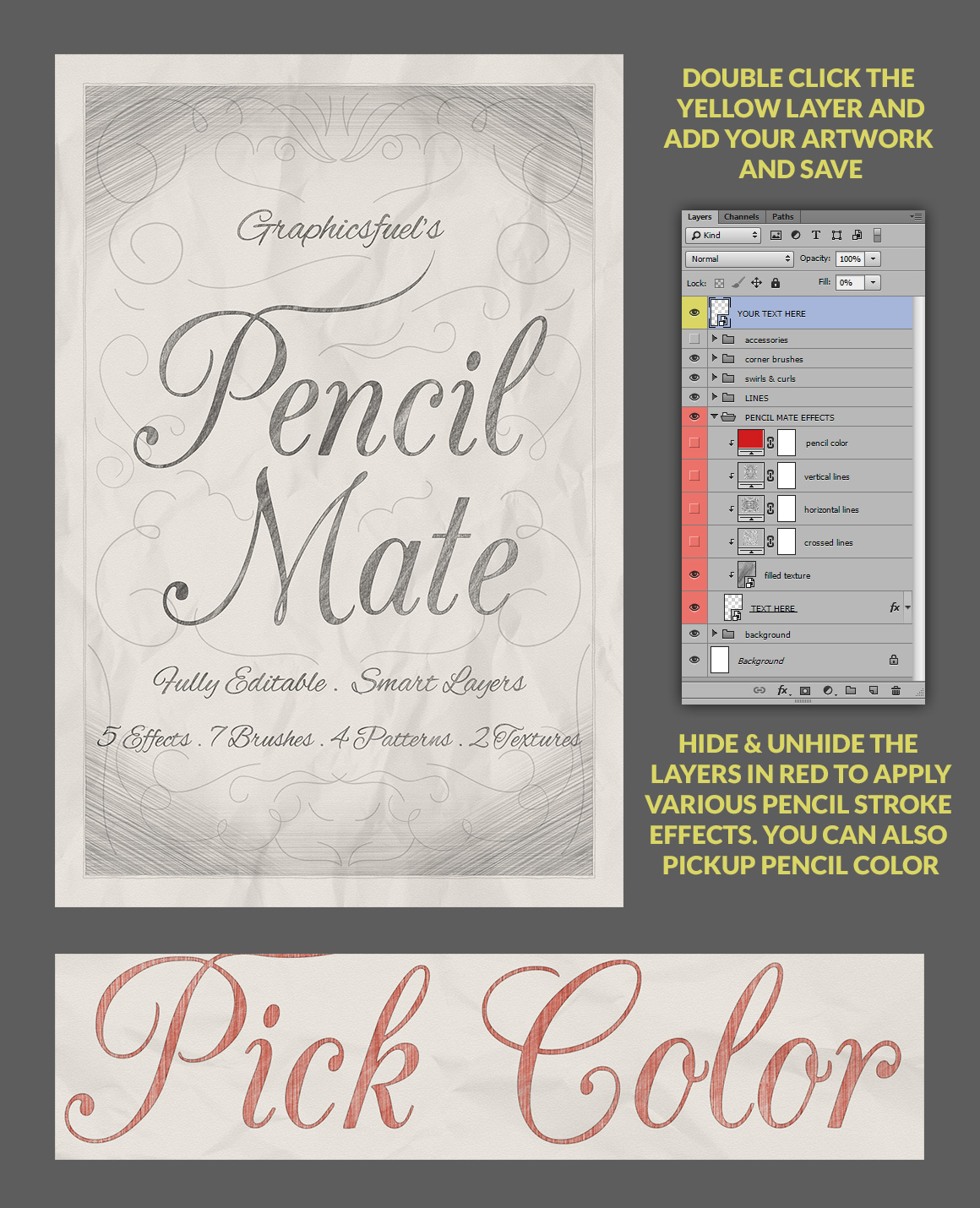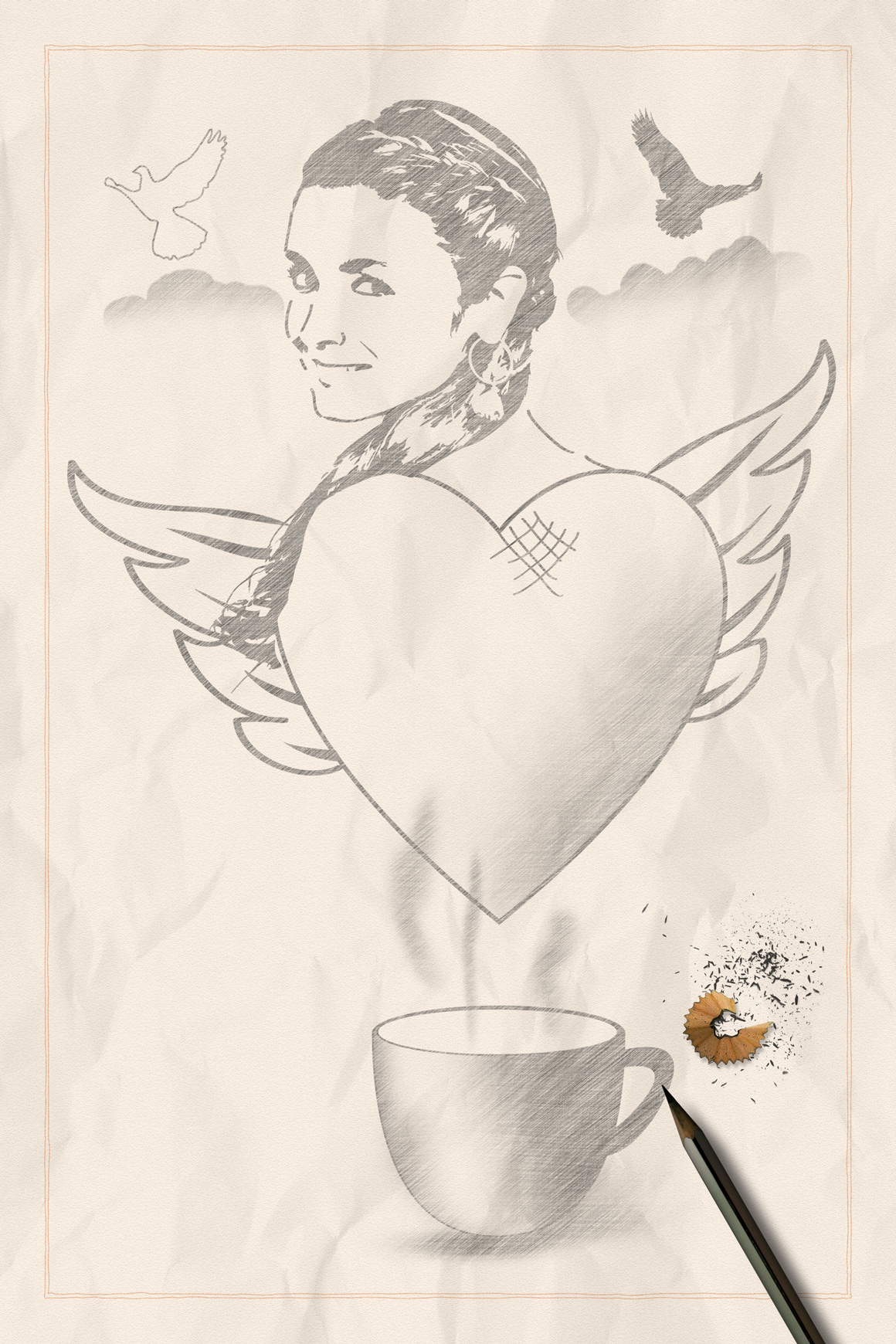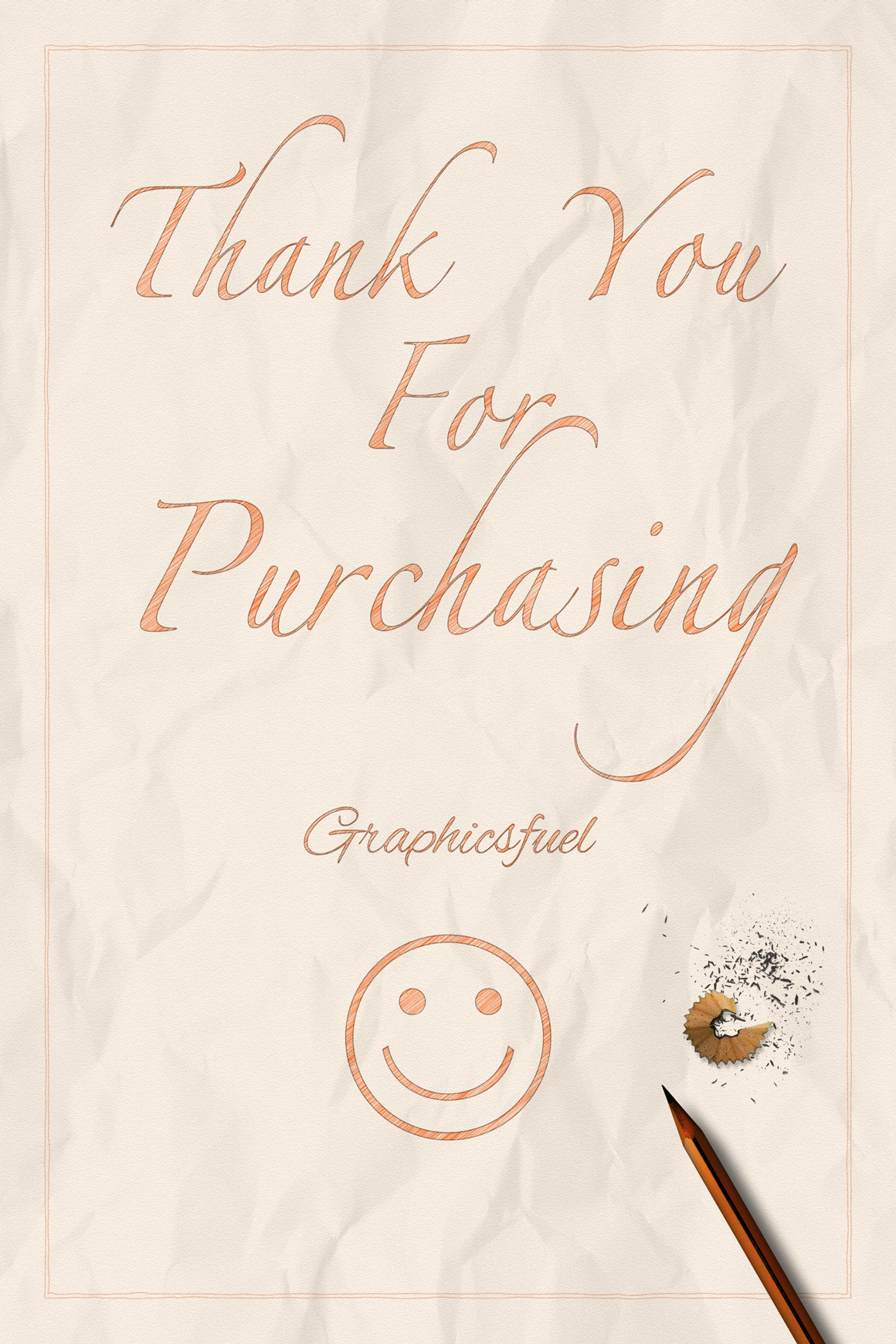 Commercial License:

$12
Regular Price
$19
(37% Off)
Payment via Paypal
Format: .PSD, (Smart Obects)
Download Size: 368 MB (zip)