Friends, I am thrilled to kick off the new year with the most diverse bundle yet, bringing you thousands of top quality textures and patterns.
This bundle lets you discover slick vector textures, tactile artistic surfaces, gorgeous space imagery, vintage designs, leather, paper, floral patterns, geometric seamless surfaces, art deco images and much more! This collection is so comprehensive that you can rely on it whenever you're beginning a new project. The images in this collection are not only incredibly useful, but they're also visually stunning. The bottom line is that these graphics will make your work instantly more visually impressive.
This collection would cost you over $2300 at regular price. But with this deal, you will get the bundle for just $29, a whopping 99% discount. By getting all of these popular items with a fully extended license, it means that you can use them within your own wider designs available for resale, from greeting cards, to posters and merchandise.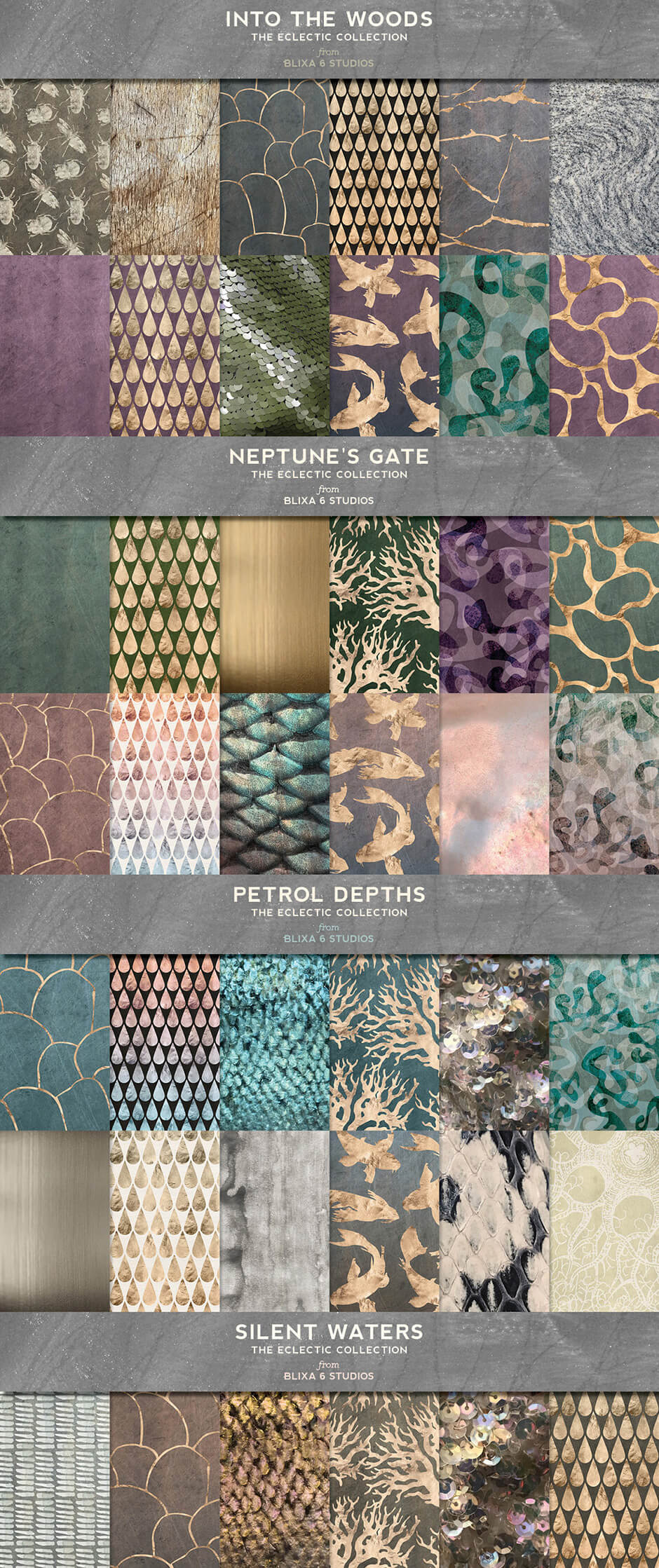 And Many More...