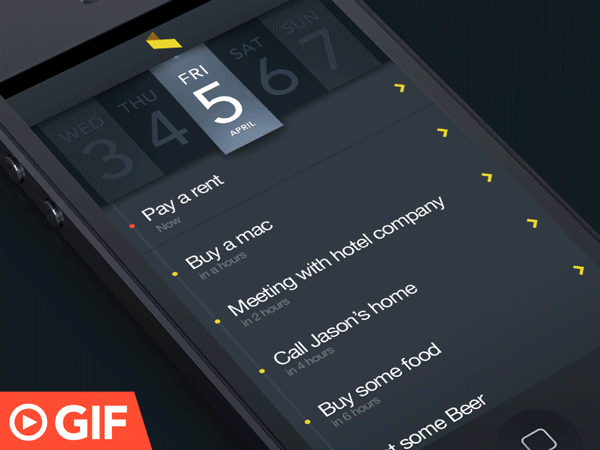 Showcasing mobile app concept with how a screen or a particular function works in the app via gif animation is one of the lovely presentation skills of app developer / designer.
While we see a number of creative app concepts through JPEG or PNG images everyday, we often tend to think how it works or animates and is only determined when we install that app and see it for ourselves.  But that's not always possible as the app may be in the production stage. So, presenting the design concepts with animated images will fairly give us an idea about the functionality.
In this list, we have gathered 20+ beautiful mobile app concepts with gif-animated previews. The concepts are not only inspiring in terms of UI design, but also gives us the idea of the user experience (UX) design.