The holidays are suddenly upon us. They somehow sneak up on us every year and once again we find time growing short for getting a festive website up and running.
There's no need to panic, although you'd better not wait too much longer to get started. BeTheme has a large selection of pre-build websites, more than a few of which you can use for a variety of occasions, festive and otherwise.
Including:
Hanukkah
Kwanza
Christmas
Boxing Day
New Year's
It's admittedly a bit easier to come up with a seasonal design when the temperature is dropping, and the snow is flying.
As you will see, it's not all that difficult to bring a little holiday cheer into your website's visitors' homes. Here are 4 excellent tips to create a festive website. It's all about letting BeTheme get you off to a fast start and do the heavy lifting.
Tip #1: Use the power of a page builder to easily introduce festive content
Unless you're running a business that's totally holiday focused, like a Christmas Shop, it doesn't make much financial sense to have holiday-related content and imagery the rest of the year.
So, what should you do? Find a new theme to rework your site around?
Why not simply rely on BeTheme, with its more than 600 pre-built websites and its two premier page builders – Muffin and Elementor .
When the festivities are winding down, and it's time to switch to non-holiday related content, you can easily do so.
And, when it's again time to switch back to a festive website, you'll need to reset your theme and install the site you want to use. There's nothing to worry about since Be provides the instructions for doing so.
The new site could easily be based on BeXmas: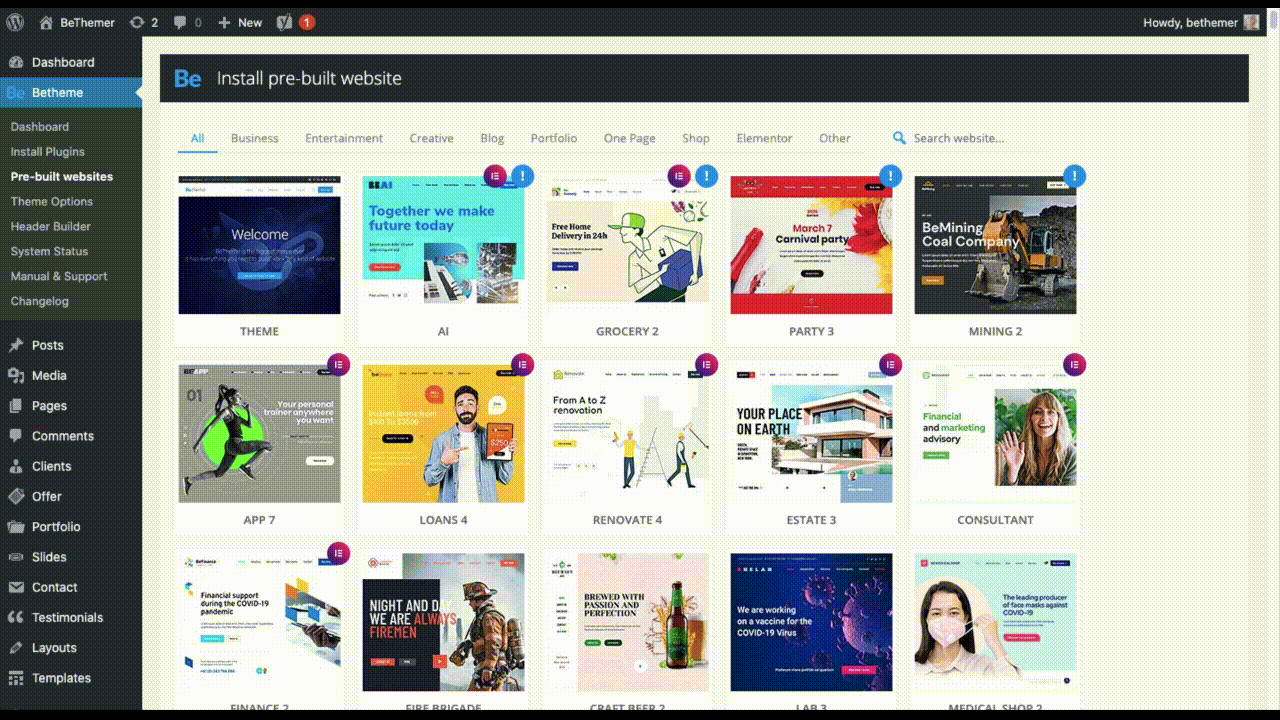 You might want to do a little cherry-picking to install a new hero image or some other section, but that shouldn't be difficult at all.
Tip #2: Effortlessly switch from one holiday to the next
Since shopping trends have a habit of changing over time, switching from one holiday to the next can get a bit complicated. You have to work at keeping in step with what's happening in terms of sales, holiday events, the latest fads, and so on.
One solution would be to use the BeMall pre-built site all year long.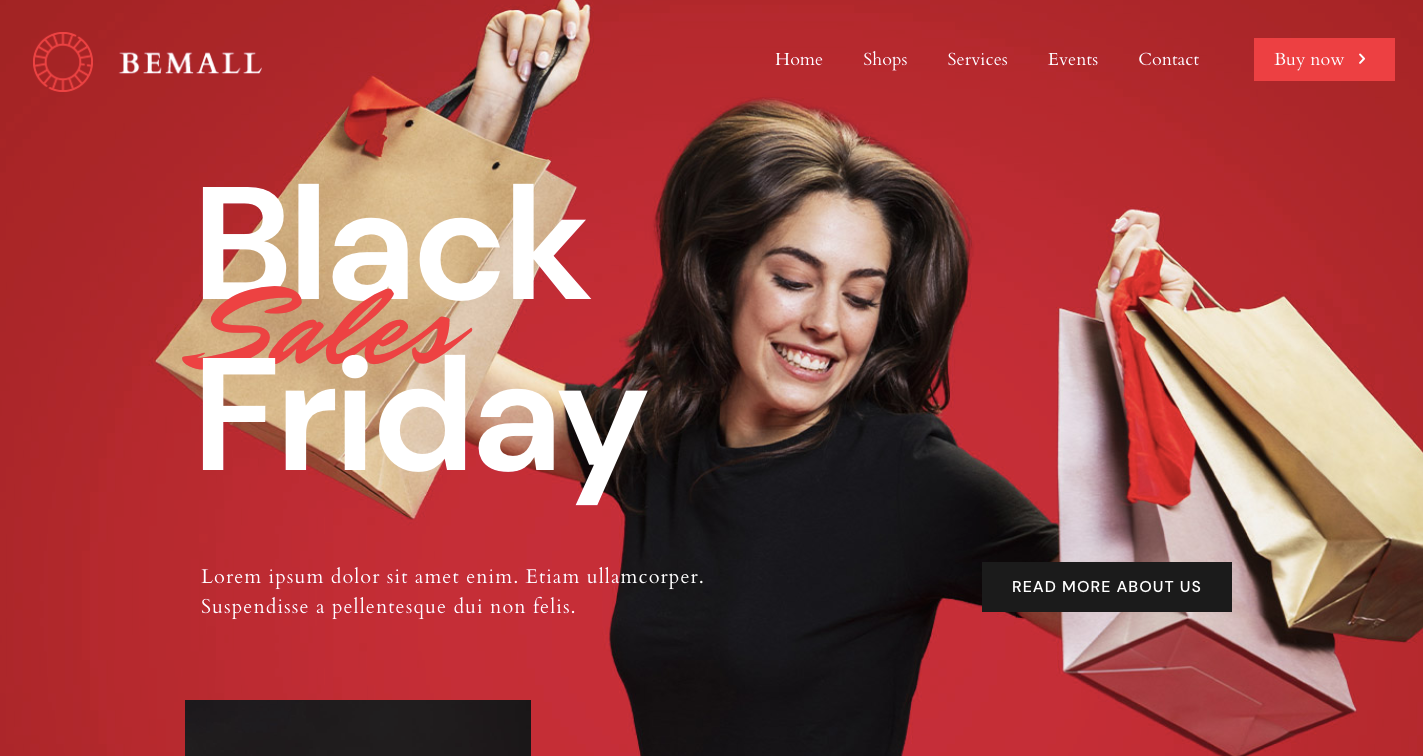 You can easily transition from Black Friday to Cyber Monday to Groundhog Day, or whatever.
Like this: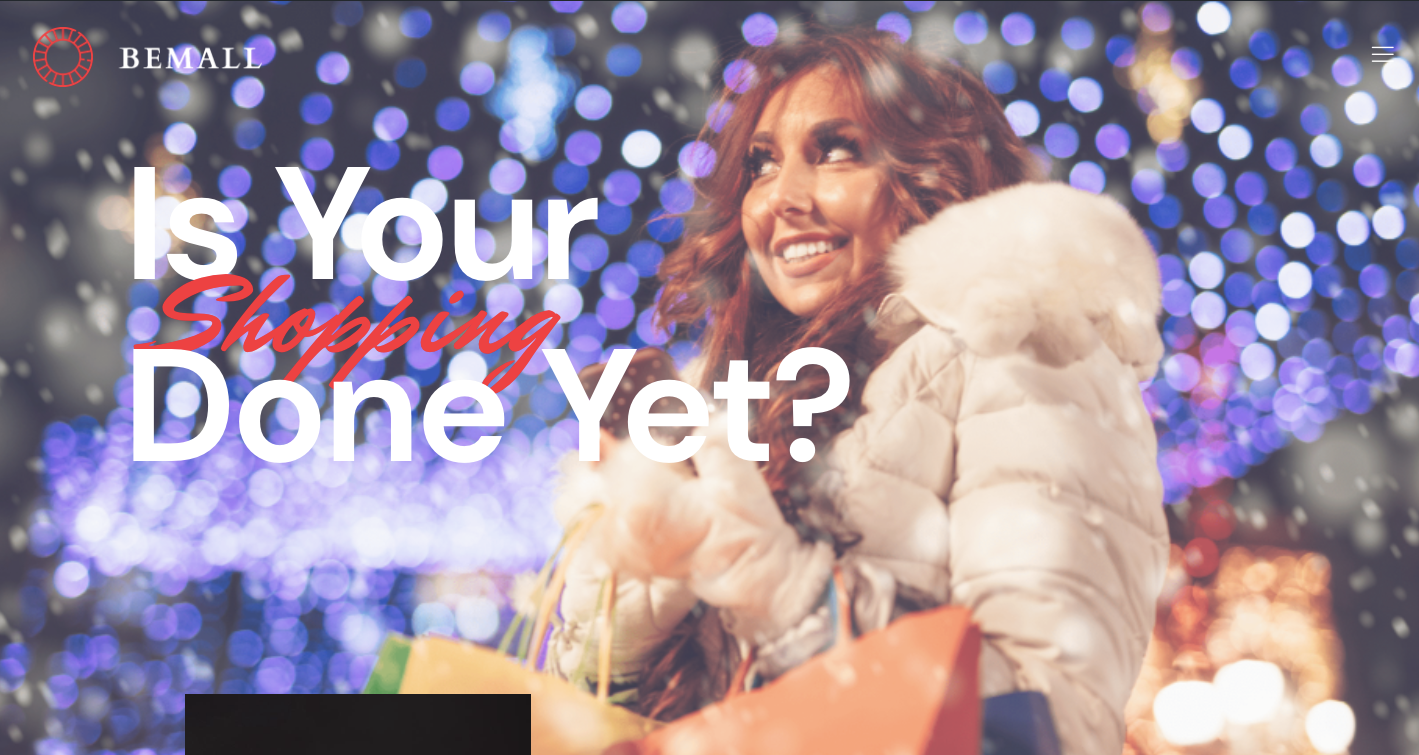 How much you need to change should be pretty much up to you. It could involve changing a title and/or image or swapping out as much as you like as long as you stay on-brand.
Tip #3: Use small animations to bring the holidays to life
Holidays are supposed to be joyous times, but they can also be stressful. Your site's visitors will be happier and not feel quite as stressed out once they discover you have what they need.
One way to contribute to the feelings of good cheer would be to incorporate some small animations in your design.
Such as those you'll find in BeParty: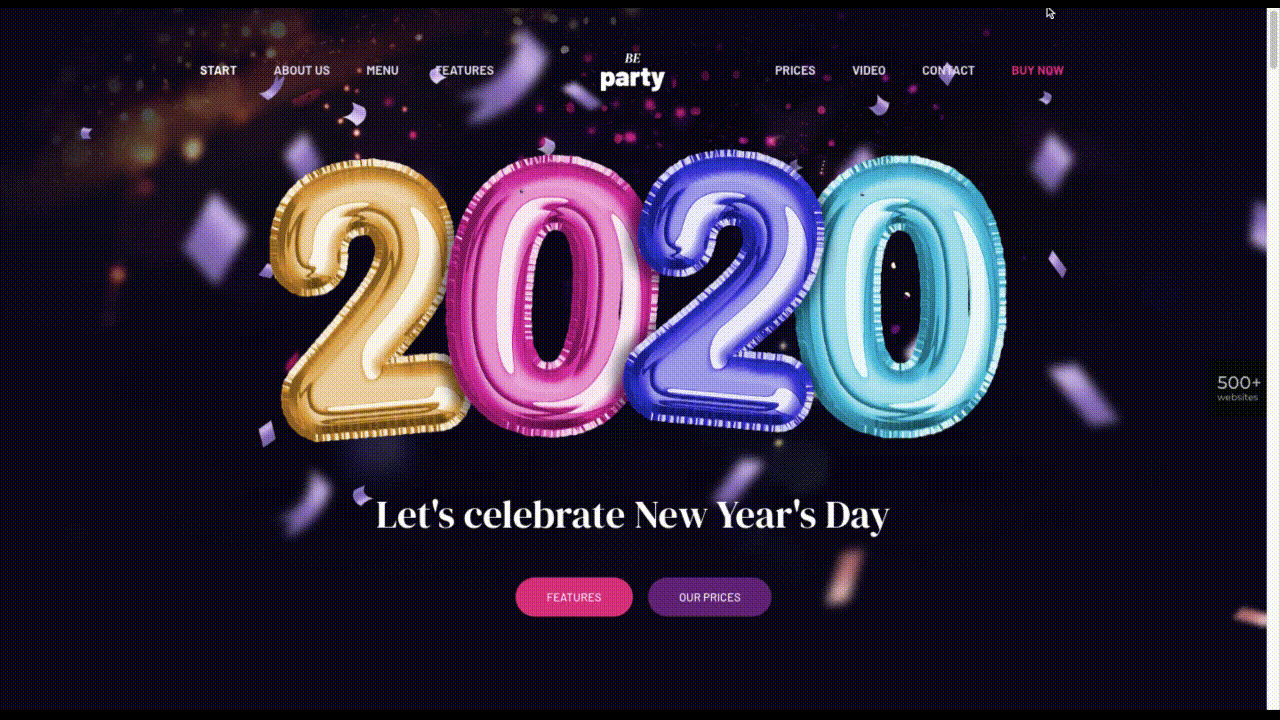 Balloons bobbing up and down may be enough to bring a smile to your visitors' faces. Keep is small and relaxing. There's no need for a light show or flying streamers to get a visitor engaged.
Tip #4: Just a hint of seasonal flavor is often all that's needed
Holiday celebrations don't have to be expensive and spectacular to be thoroughly enjoyed, so your site shouldn't have to go all out to net its fair share of visitors and customers.
Sometimes, the best approach is one that is a bit understated.
In other words, keep things much as they are and simply add a few festive touches like a wreath, sprigs of holly, an elf or two, a banner. You get the picture.
You site might normally look like the BeSnowpark site: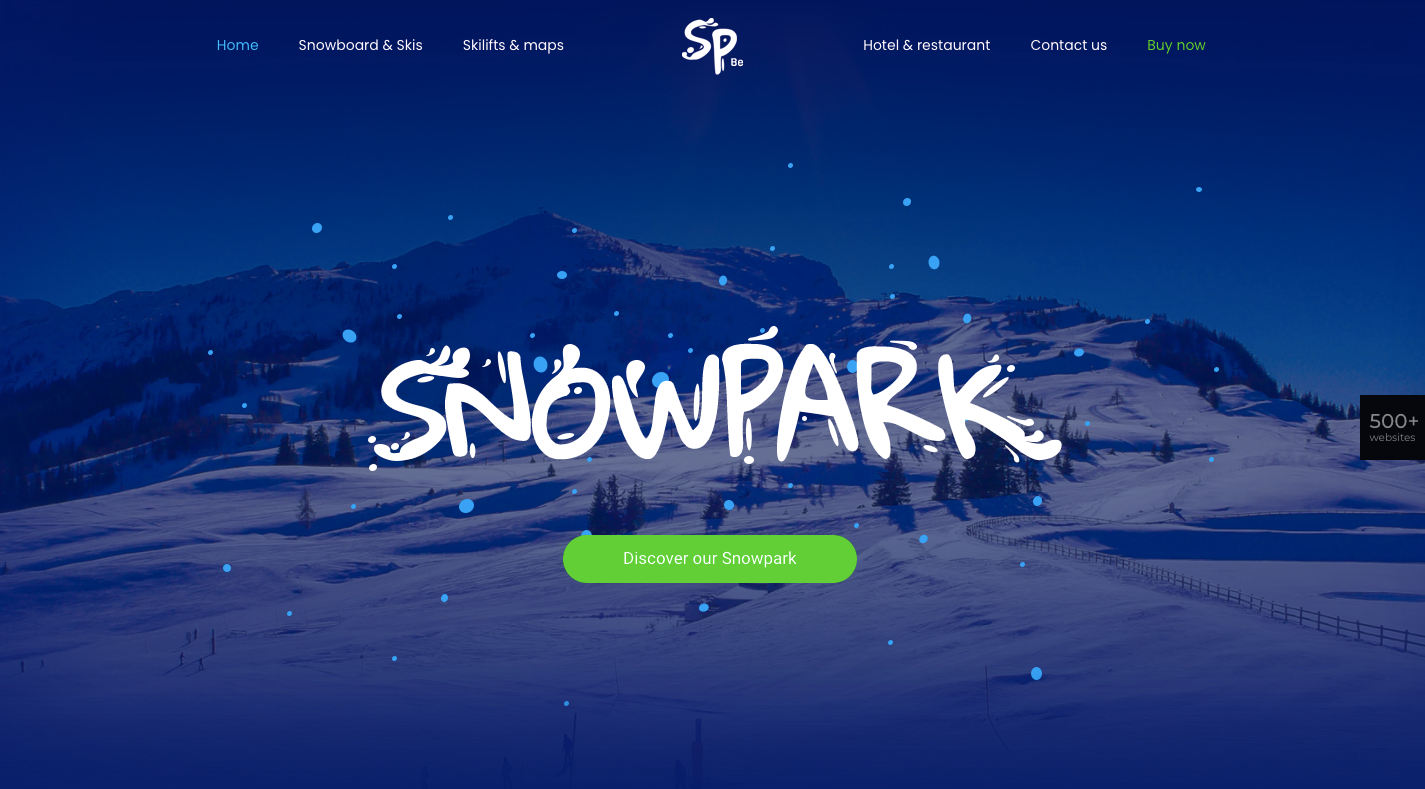 The focus here is on skiing, which might last from November until mid-spring. There's really no need to change the graphic for the holidays. Instead, you might do something like this: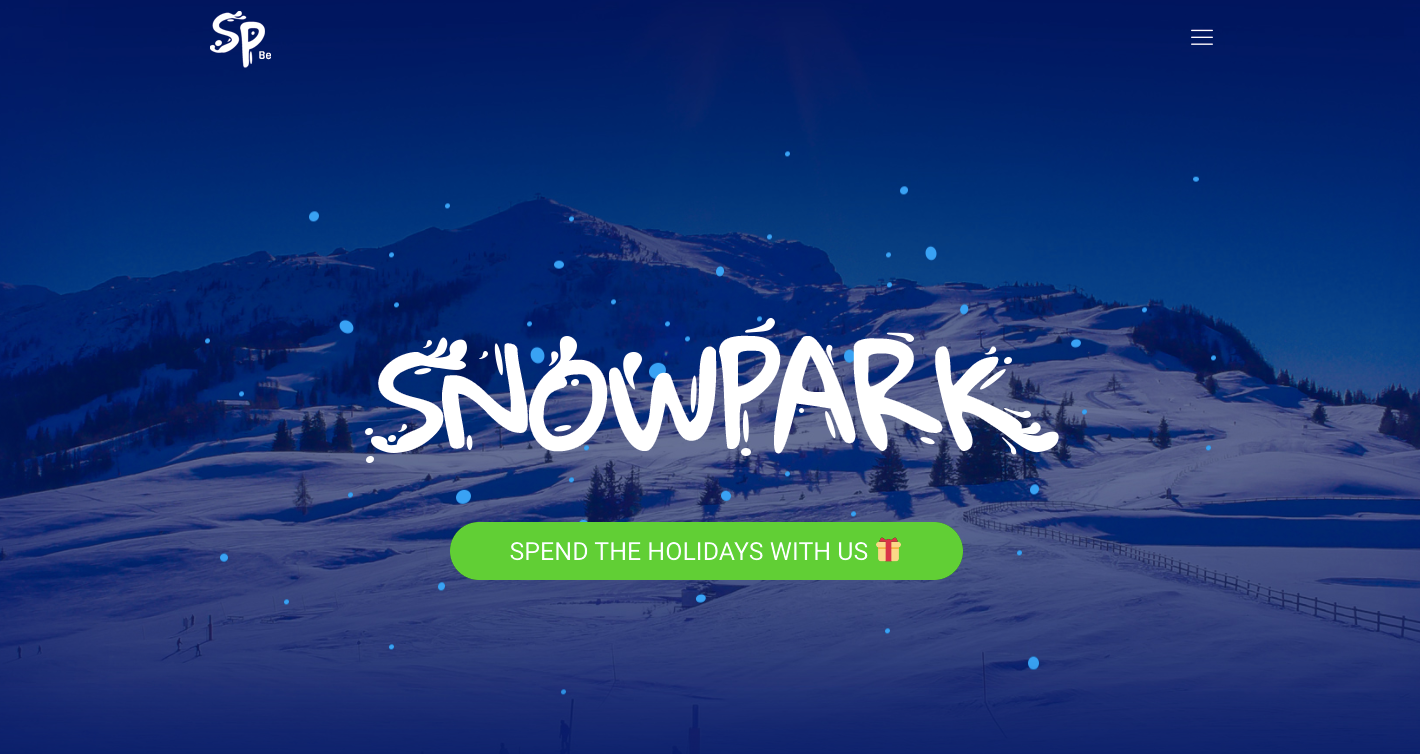 It's not much of a change, but the gift emoji and the more pronounced lettering in the CTA button might just convince loyal customers and first-time snowbirds to book their holiday getaway at your resort. 
Now's the time to create your festive website in time for the holidays