Design Breakthrough: Online Design with Templates vs. Complex Software Design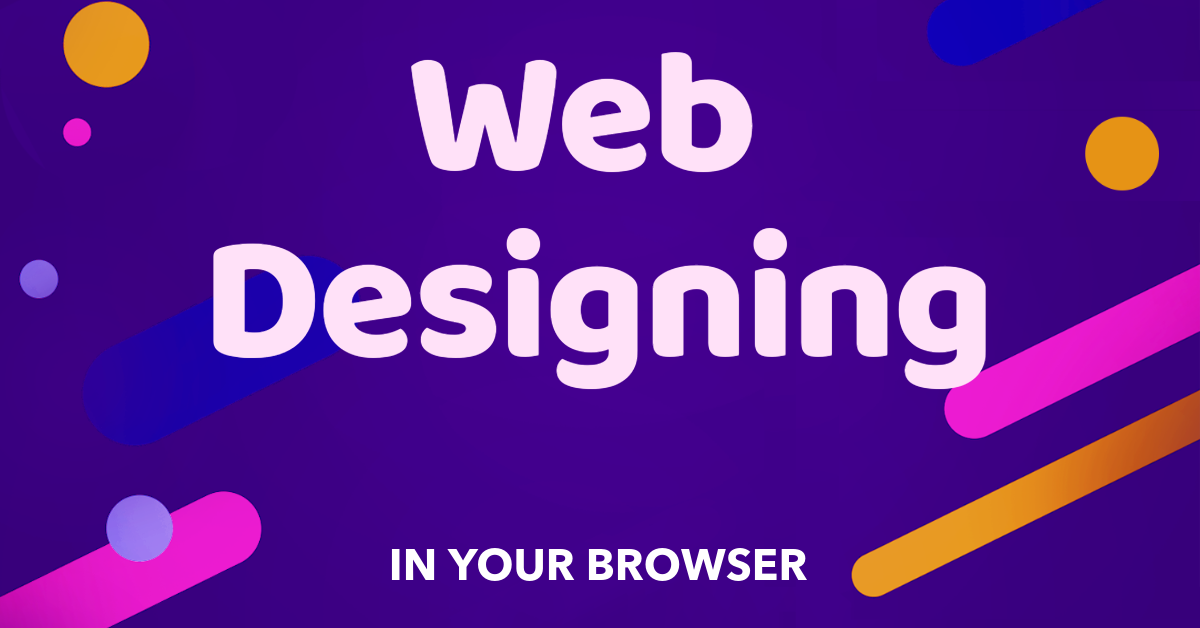 Today's designing tool options are infinite, you can mix and match a variety of software, web pages, apps, extensions, almost anything to help you get your design work done! As a business person, you are probably looking out for better and faster tools to simplify your job. So which is a better option? A complex design software or an online design tool. Let's take a look at your options.
There are tons of online sites to create your own designs right from your browser, as well as software for specialized designers like Photoshop, Illustrator, InDesign, the list is long… Today, we'll be looking at Placeit.
Placeit is an online design tool you can use to make your logo, business card, flyers, images, and more! So let us show you why it is worth every penny.
The Online Design Tool Myth
We've heard it all, here are some of the ideas people have when talking about an online design tool:
It's Only for People That Don't Know How to Design
Wrong! Placeit is the perfect tool for designers and non-designers. If you are a professional, then this tool will save you so much time! You know better than anyone else how long it takes to design something, even if it's the most simple artwork, and some of that work is just easier when using templates. You can deliver work to your clients faster when using an online template.
It's Generic, Anyone Could Have the Same Design as Me
While it's true that designs could end up being very similar, it all depends on your style and how much you customize a design. On most of Placeit's designs you have the option to upload your own image, and on the ones that don't, you can change almost everything while keeping a layout that visually works for you are you are looking for.
Also, this platform is constantly uploading new designs, hundreds every week, so it would be very unlikely that you get the same result as someone else. You even have the possibility to make a request to the Placeit team, whether you need a specific design type, font style, character, etc.
You Will Be Charged for Designing
We can't speak for other designing places online but Placeit allows you to play with your designs and actually finish them before you decide whether or not you decide to subscribe or purchase the asset. This way if you don't like what you see, then you won't' have to spend a dime on it!
Placeit vs. Photoshop
Let's take a close look at Photoshop's Pros and Cons:
Photoshop Pros
You can design whatever you can imagine
You can be as detailed as you need
You can mold every single aspect of your design
Photoshop Cons
Good work takes time, usually longer
Takes knowledge, not as simple as you might think
May even need some help
Figure out the best format, size, resolution
You need to purchase the license, which is way more expensive than online based tools ($$$)
Professional Online Tool Pros
It's super fast
Super easy
You can customize as much as you want to ensure you get an original design
You can do it all on your own
Responsive designs
Pixel perfect
Professional templates
Huge variety of templates, styles, and formats – Placeit guarantees you'll find what you're looking for
So going back to which is better, a complex design software or an online design tool, let's make an example on both.
Let's say you are managing a social media account and you want to post quality content 6 to 8 times a week for different social media networks, which means different sizes, layout, themes. How long would it take to make one single image so a Facebook post to promote your bikini business new collection?
Using Placeit to Create Instant Visuals
1. Choose the template you would like to work with, make sure you visualize your layout beforehand because you will be customizing over that layout.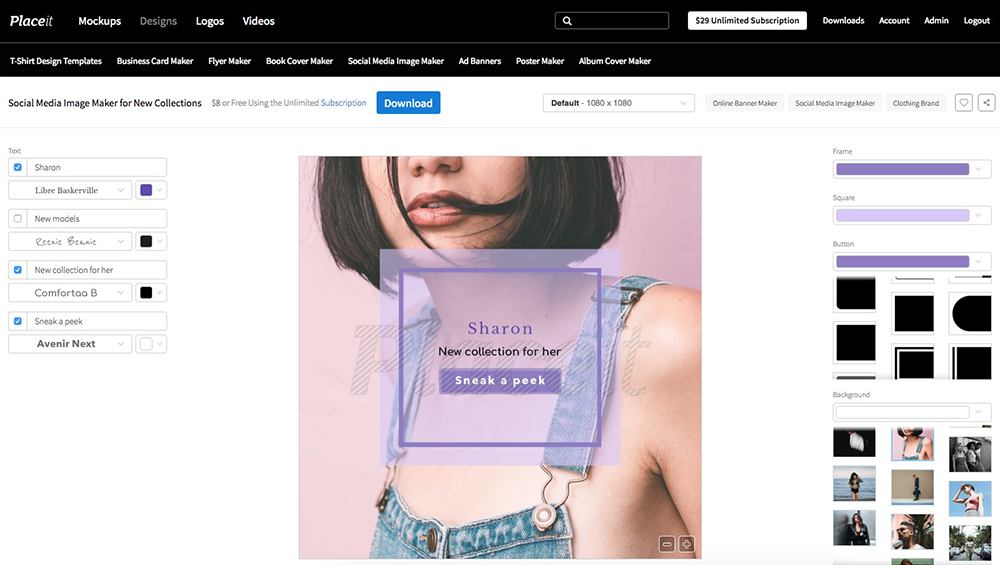 2. You can choose from one the available images, upload your own, or even decide not to use an image at all to leave a solid colored background.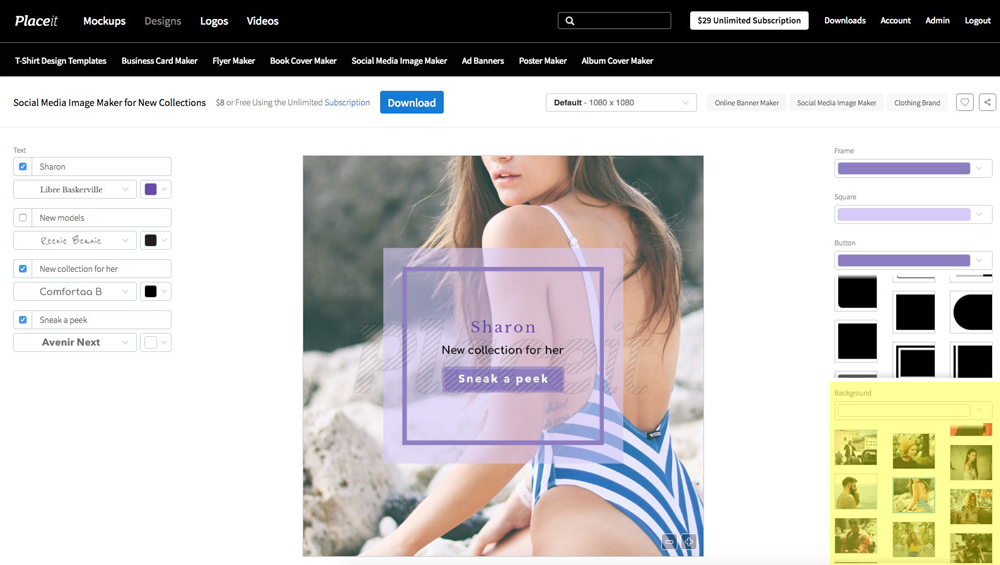 3. You can customize all the colors for the box, the button, and its shape. If you have a specific color you like to use for your brand you can always put the hex code in.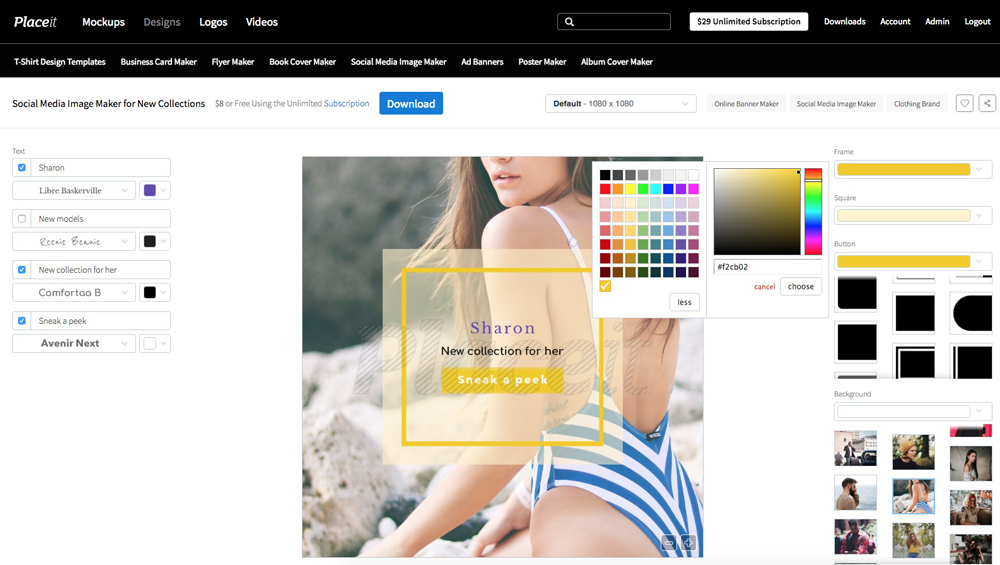 4. Type your copy in the text fields, customize the font, size, and color.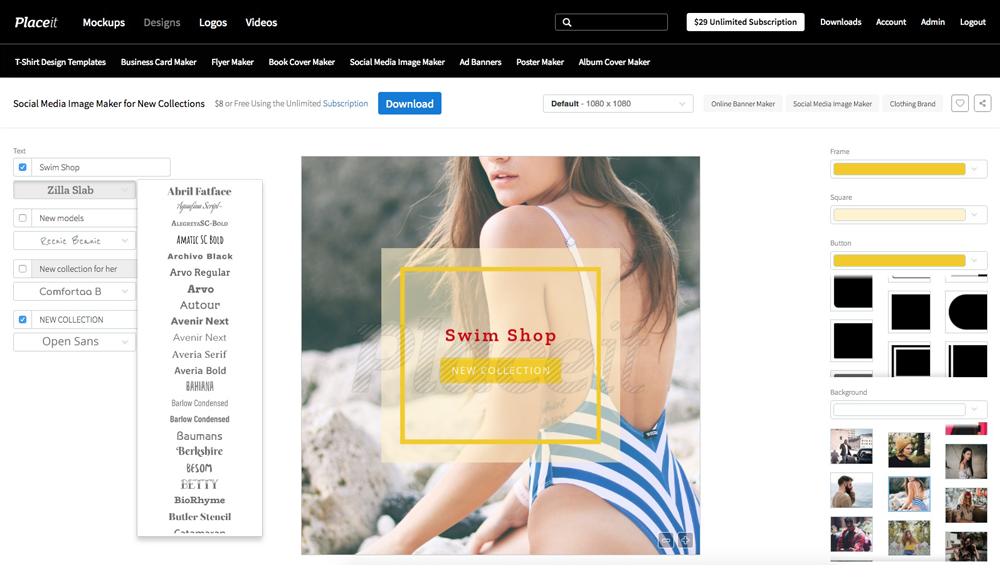 5. Once you are happy with your design, select the right size according to your preferred social media platform, it could either be an ad, a Facebook post, a Twitter post, or a full sized image.
6. Download and enjoy.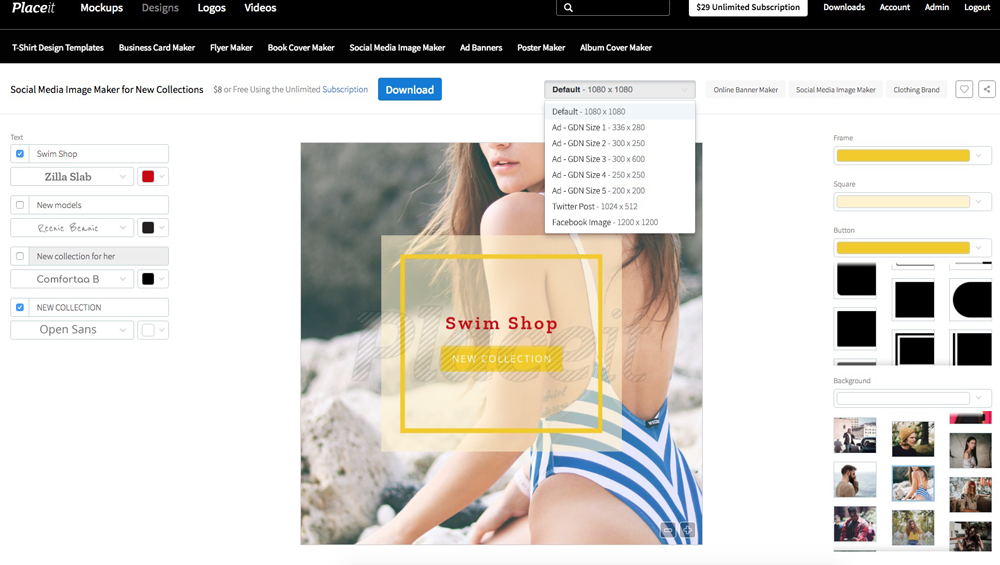 Making Your Brand's Graphics With Photoshop
1. Open Photoshop and choose the size you will be needing along with the resolution
2. Import and Place the image you wish to use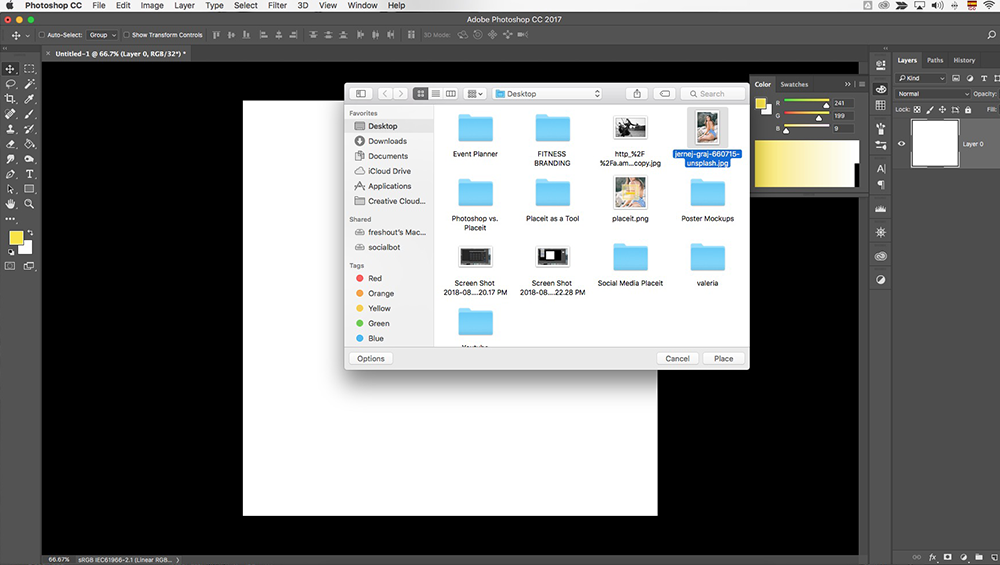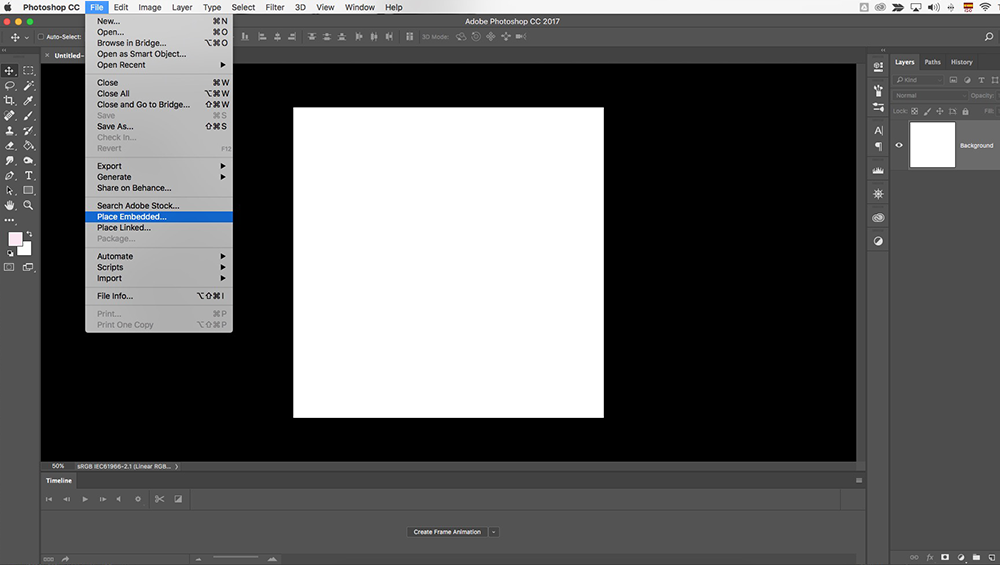 3. Choose from the shape tool a squared shape and draw over the picture. Choose your shape's color. On the right side of the screen, manage the opacity of your shape until you get the desired look.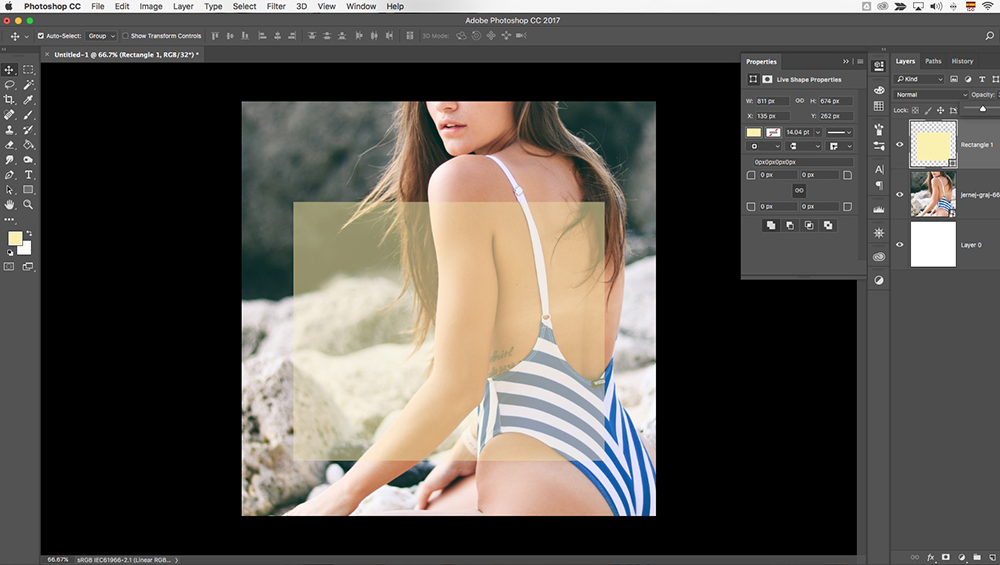 4. Draw a new squared shape over the last square, but this time choose only your stroke color and none for your fill color.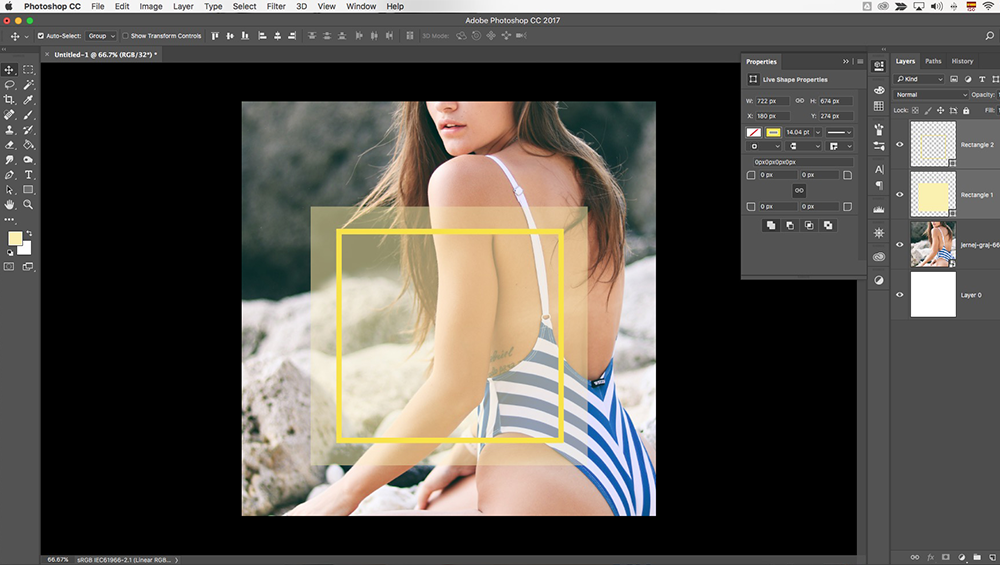 5. Choose the type tool and type in your text, choose your font, size, color.
6. Remember to center all of you items with the align tool on your top screen.
7. Make a new squared shape just below your text.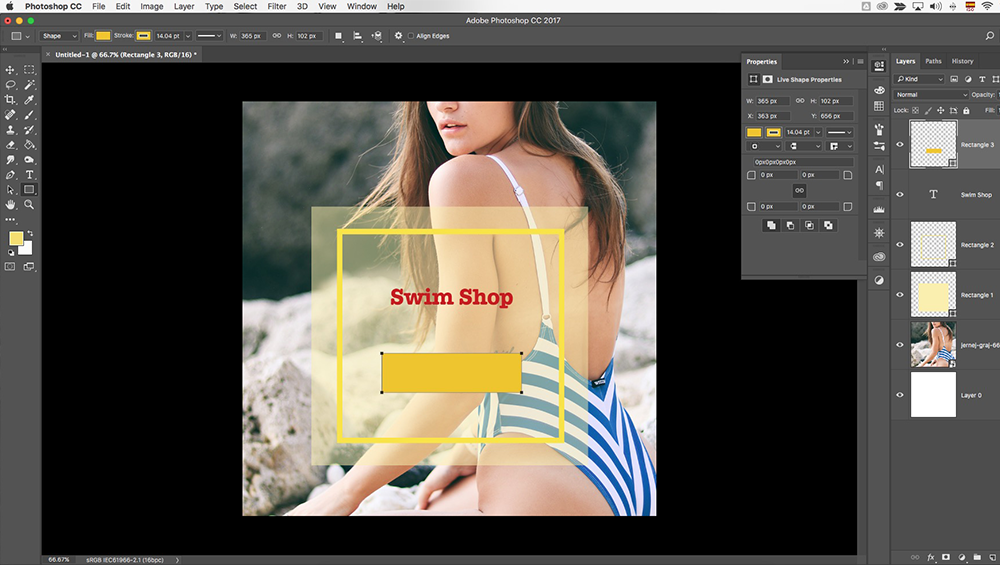 8. Type in your secondary text, change fonts, size, and color.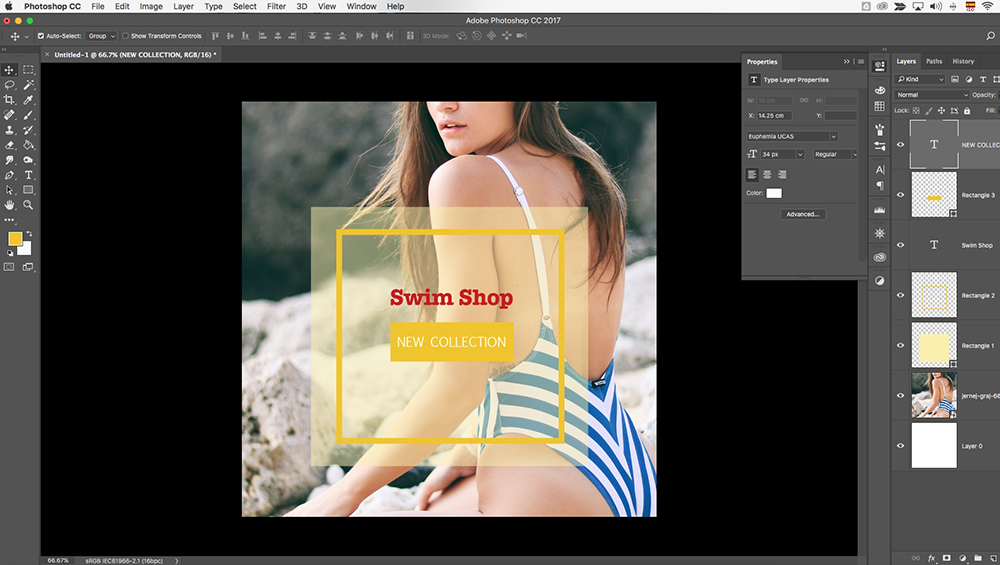 9. Choose an image mode according to what you need.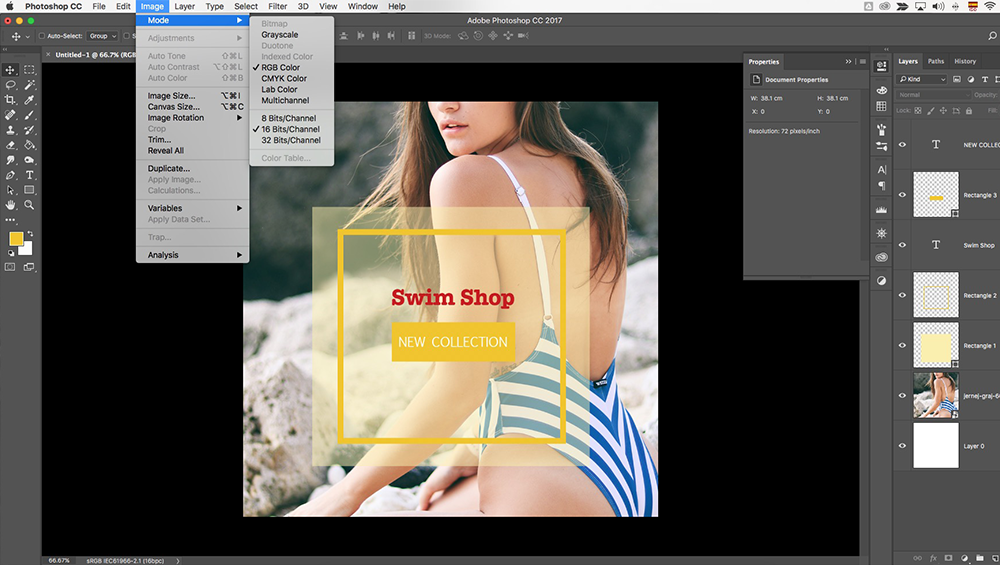 10. Save your image in the format that best suits you.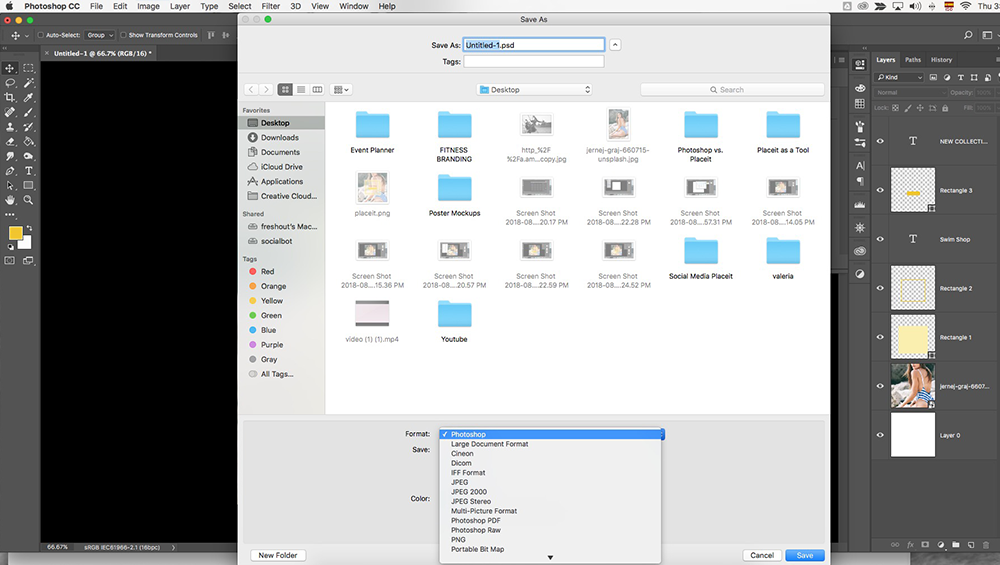 To wrap it up, Placeit works for both non-designers who seek professional results made on their own and designers who wish to speed their work. So now you know, when managing your designs choose wisely, get the best tool available for you and take advantage of it. In the end, tools are meant to make our lives easier so next time you sit down to create something amazing, remember that!