Are you a creative professional? Then, you probably know that you need a good online portfolio to properly market yourself. Are you just getting started? Or, perhaps, you are looking for a new way to improve your creative business? Either way, you have come to the right place.
Today, we are going to guide you on how to build a good portfolio. We will answer the 2 most important questions about building online portfolios. HOW? and WHY?
Let's start with how to do it right.
Not too long ago, building a website involved a lot of coding and HTML and CSS knowledge. Today, with the proper tools, you can build your own website in less than an hour.
It all starts with choosing the right online website builder. Let's take a look at some of the best ones out there.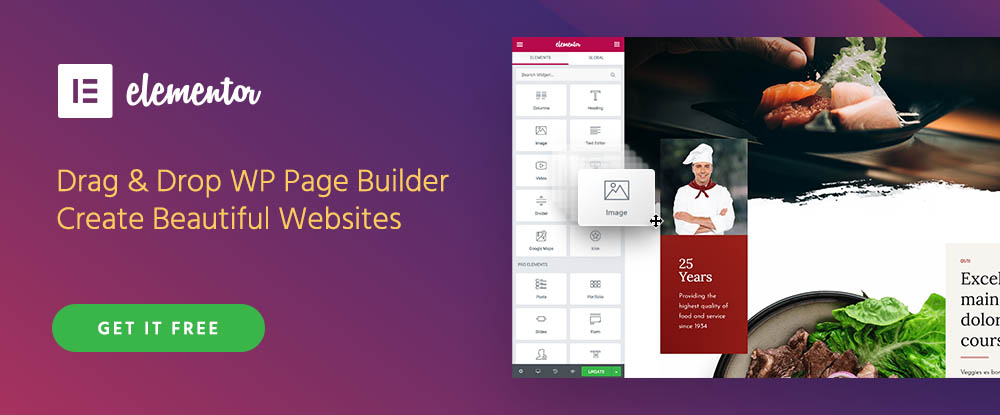 When talking about the best online website builders, the first one that comes to mind is Elementor Page Builder.
Elementor is completely free WordPress page builder that requires absolutely none coding knowledge. It allows you to create a beautiful online portfolio with just a few clicks.
Here are some of the key features:
Over 130 designer-made templates
Faster than other free website builders out there
Developer friendly and easy to use
Free & Open source
Mobile friendly
SEO optimized
Translation & RTL
So how does it work? Easy! It has a drag & drop editor which makes it very simple to import content and edit it at any given point. You will also be able to choose from dozens of customizable widgets for buttons, headlines, forms etc.
Another big plus is mobile editing. At any point, you can switch to mobile view and tweak every element of your website to make it look as good as possible on any device and screen.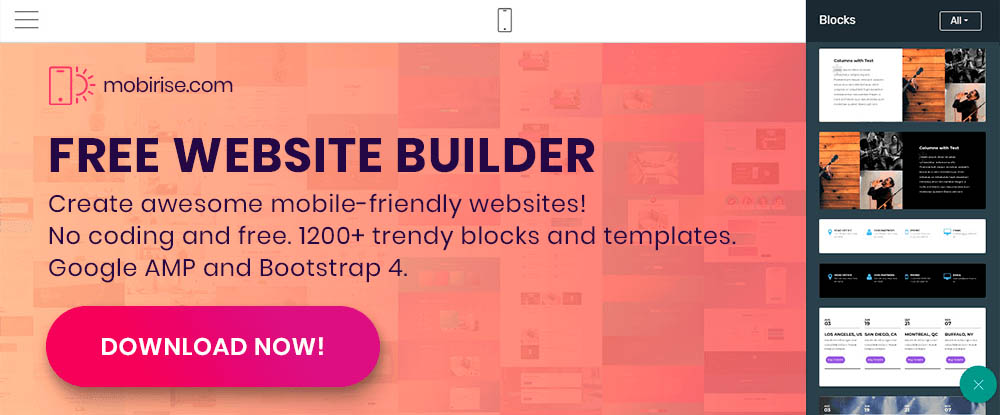 Mobirise is an offline website builder for Windows and Mac and it requires no coding experience. With Mobirise, you can easily create small to medium websites, online portfolios and resumes, landing pages, promo sites for products, services, apps etc.
This website builder is perfect both for those who are not familiar with web development and coding, as well as for the designers who prefer to work visually instead of getting overwhelmed by the code.
The key features include:
Over 1200 cool templates
Minimalistic and easy to use drag & drop website building
Mobile friendly
Free for commercial and non-profit use
According to the Google Test, sites created with Mobiriseare 100% mobile-friendly. In addition to that, if you are interested in Google AMP (Accelerated Mobile Pages), the good news Mobirise supports is as well.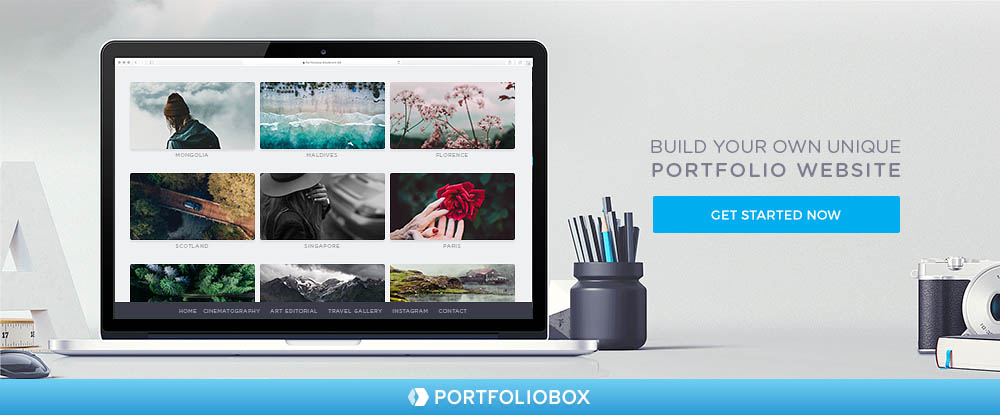 Portfoliobox is a little bit different from the other website builders we have talked about because it is not theme-based. Instead, you can use any style for any page and create a completely unique website that reflects your own creativity.
This website builder is particularly popular among creative professionals such as photographers, artists, designers, and similar.
Portfoliobox creators believe artists need liberty to create an online portfolio and resume that reflects who they really are. For that reason, this tool allows you to create and edit any type of content in a unique way with no required coding knowledge.
Another big plus is the fact that Porfoliobox has a built-in support for smartphones and tablets so your website will look equally as good on all devices and screens.
Are you a student? Portfoliobox offers a student account option - check it out.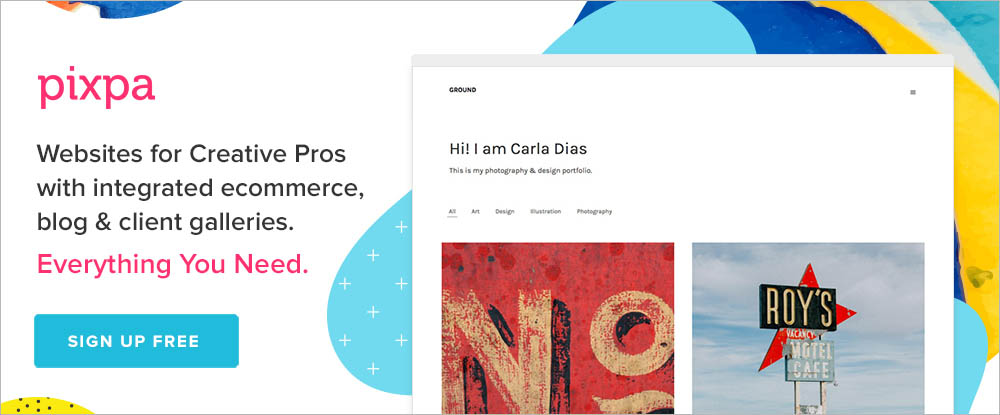 Pixpa is made for creative professionals to help them easily create portfolio websites, client galleries, online stores, and blogs - all in one place.
It is a simple yet powerful drag & drop website builder that requires zero coding experience. You can choose from a variety of customizable themes, and useful tools to design a beautiful and mobile-friendly website with just a few simple clicks.
Sign up for a free 15-day trial and check out what else Pixpa has to offer.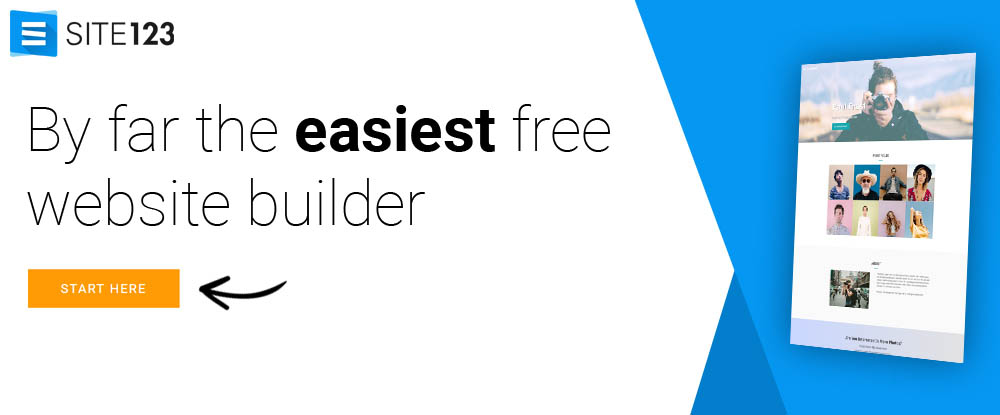 SITE123 is a completely free website builder with an intuitive interface, ideal for creating beautiful and responsive web designs.
The great SEO tools will help you design a perfectly optimized website while the free hosting will offer a safe and secure experience.
With SITE123, you can also create an online store and sell your products globally. Your website, as well as your e-commerce store, will be responsive and mobile friendly.
Why Do You Need an Online Portfolio?
Now that we have talked about how to build a good portfolio website, let's focus on why you need it in the first place.
First of all, you need to understand that marketing is a very big deal in today's highly competitive market. In an environment like that, you need to take any advantage you can get.
Here are the most important reasons why you need an online portfolio:
1. A Good First Impression
A potential client appreciates a good portfolio. He or she likes the fact that you have taken the time to create a well-designed online portfolio. It automatically creates a better impression of you. Not to mention the fact that they will see some of your best work right there on display.
2. You Get Visibility
Being a talented artist, photographer, or designer alone isn't enough. A great work is not worth much if nobody gets to see it. Having an online portfolio will help you get the visibility you need.
3. One Big Database of Your Work
Having everything well-organized in one place is very useful when it comes to your work. All your work-related information be stored in one place. If you by any chance lose the originals, you will have all the copies safely stored online.
4. You Control Your Personal Brand Identity
Having an online portfolio that you have created yourself has another advantage. It ensures that the clients see you exactly as you want to brand yourself. You have the flexibility to change and update your portfolio at any time. It can best describe who you are as a designer/artist/photographer etc.
Conclusion
If you are a creative professional, having an online portfolio is a must. There are two most important things to understand about designing a portfolio. It is how to do it right and why you even need it in the first place.
Having an online portfolio will help you get visibility and organize your work. It will make a good first impression, and control your personal brand identity.
Choosing the right website builder can make the process a lot easier. It can help you design a good portfolio website in no time and with the minimum effort. In this article, you can find some of the best tools to do so.