Find out below how to identify fonts for free from all the websites you like.
There are 2 ways to achieve that, both 100% free to use, and you won't have to share your contact details with the software that you will use.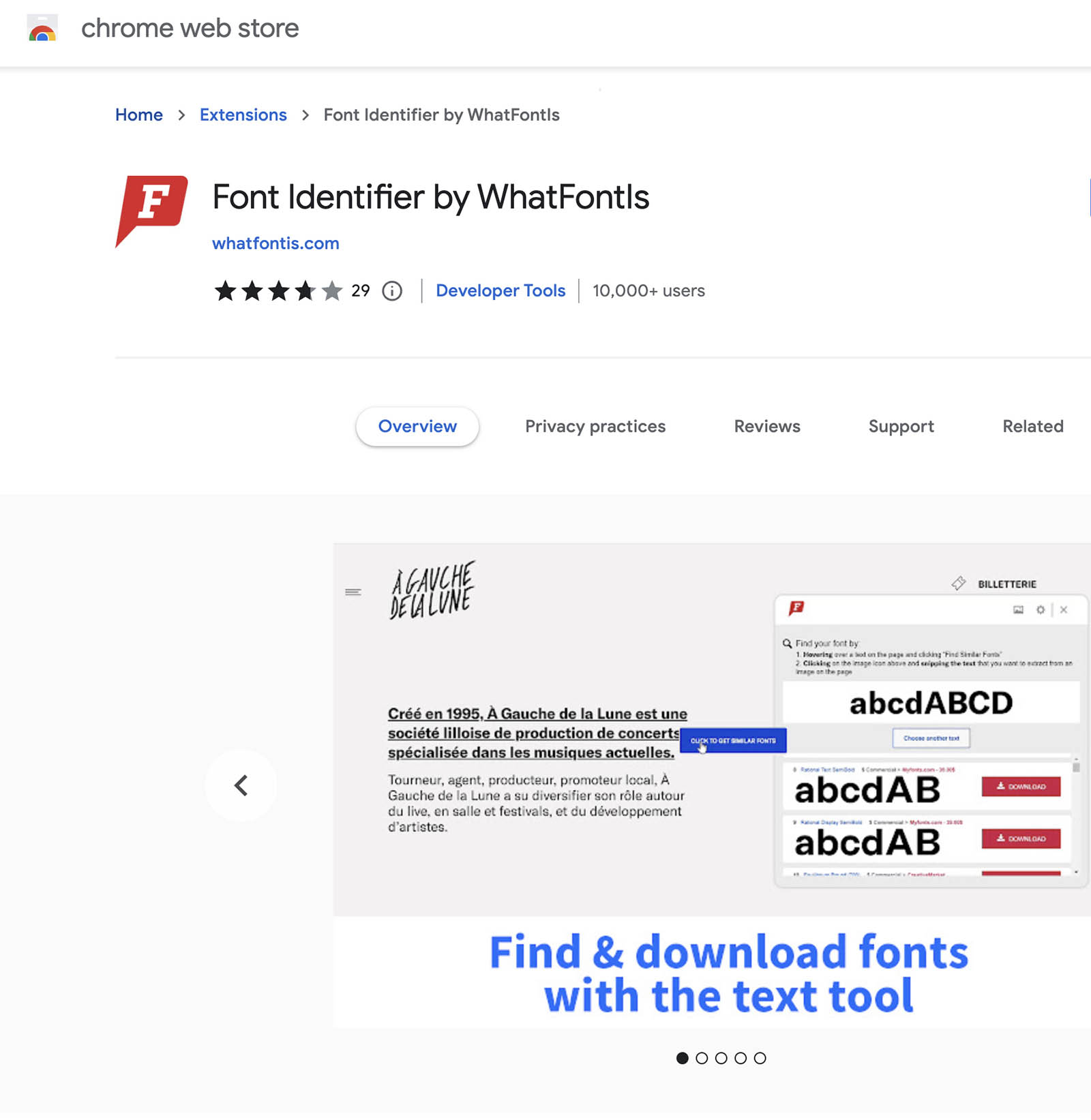 The software lets you identify all the fonts you like from websites, landing pages, and email newsletters.
It identifies on the spot, both free and commercial fonts.
If you click on the font you just identified, the software helps you with 60+ free and paid font alternatives.
This feature is awesome as sometimes you will identify fonts that expensive or more expensive than you want to pay, and with this feature you will have a similar font that is free or much cheaper.
The software is very simple to use.
Go on a website on which you saw a font that you like.
Click on WhatFontIs icon, you will find it on the upper right part of your screen.
Now just hover your mouse cursor over the text and find out immediately all the fonts that website owner uses.
It is that simple and the software is 100% free to use.
The other way to identify fonts from websites, is to make a screenshot of the website and upload it to www.whatfontis.com.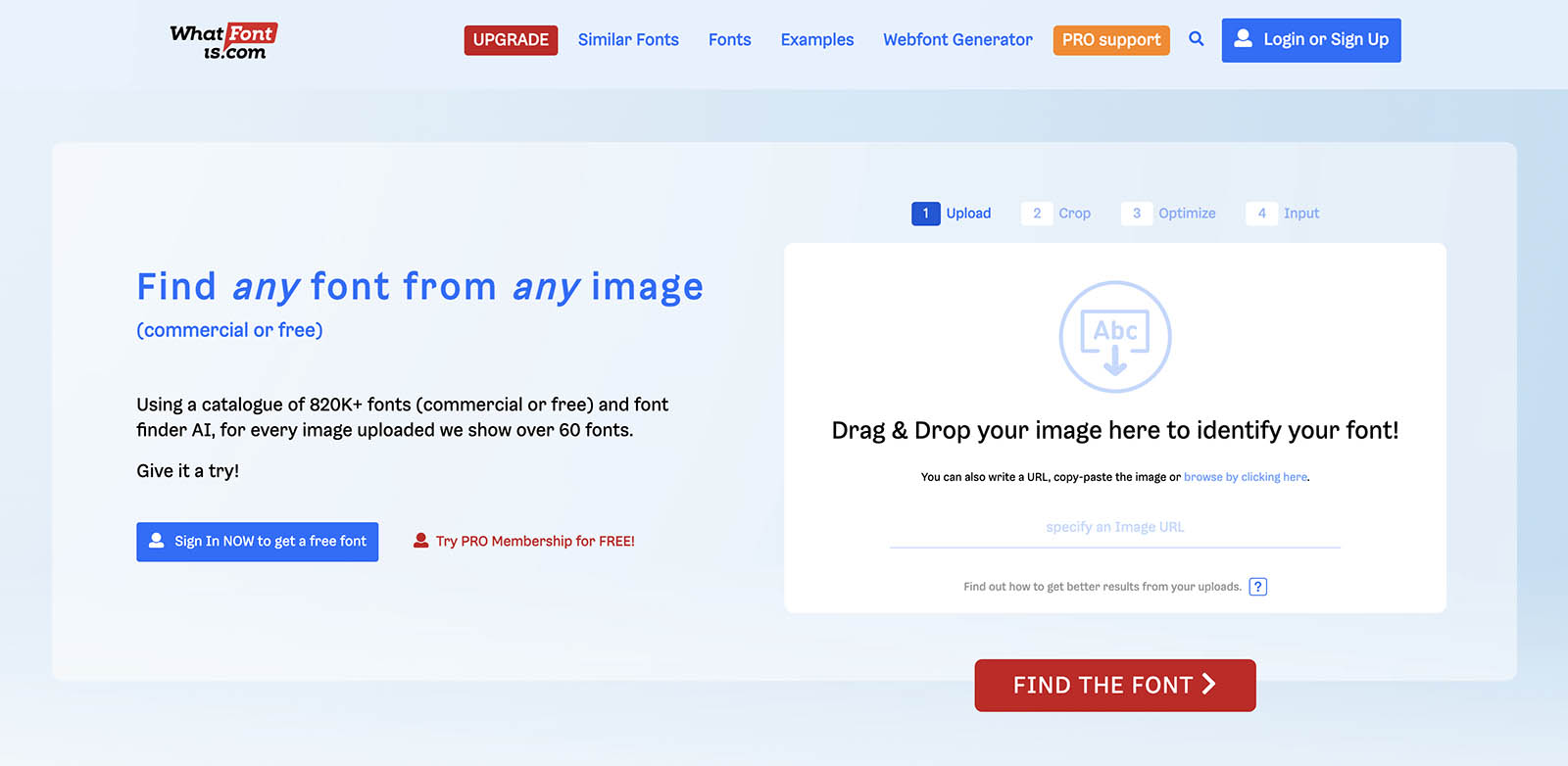 You can of course identify fonts from any image, no matter what is in the picture – cars, graphics, websites, landing pages, newsletters, t-shirts, books, magazines, etc.
As long as there is text in the picture, WhatFontIs font identifier will find out for you the name of the font, its price, and where to get it from.
To use the software, you start by taking a picture of the website or any other place where you saw a nice font.
You upload it on WhatFontIs website.
Now select the text.
Optimize the picture if needed.
Insert the characters that the software identified. If you decide to register (100% free of charge), you can skip this step as the software will automatically do it for you.
That is all, now WhatFontIs will offer you the following information:
Name of the font
If it is free or commercial
Price
Download link
60+ free and paid font alternatives
8 Reasons why WhatFontIs is the most popular font identifier
Here are 7 reasons to use WhatFontIs and not anotherfont identifier:
 This is the single font identifier that actually works (I am referring just for identifying fonts from pictures).
 WhatFontIi is the single software that identifies both free and commercial fonts, not just commercial fonts.
It has the largest font database with over 820,000 fonts, free and paid.
The software works will all font foundries, including Google Fonts.
No money, no registration, the software is 100% free to use.
The font identification process is super quick, simple, and easy to follow.
With WhatFontIs you can identify fonts from any place – web or pictures, for free.
Quick and intuitive interface.
WhatFontIs has over 2 million unique visitors each month, this is public information and you can easily check.
It is simple to find out that tons of people are really using WhatFontIs and they love it.
If you still haven't tried WhatFontIs, do it know.
Identify all the fonts you like, from websites and pictures, and heavily improve your own font collection with awesome new designs.
It is simple and free with WhatFontIs.