Multipurpose WordPress themes are designed to accommodate any business, brand, or website type. A web designer can work with a premium multipurpose theme like those described in this post. It doesn't matter who the client is or represents. The designer will have the tools necessary to satisfy the client 100%.
These themes are responsive. Also, they come with the tools necessary to promote and sell products. They are creating professional galleries, portfolios, or blogs, and tie into social media.
The "jack of all trade, master of none" argument doesn't hold water here. Especially when you discover what these top multipurpose themes can produce. For that matter, when in the hands of a novice as well.
We've selected these 15 web design products. We judged based on their sales figures, user base size, reputation, and popularity. We also took into consideration their features and past performance.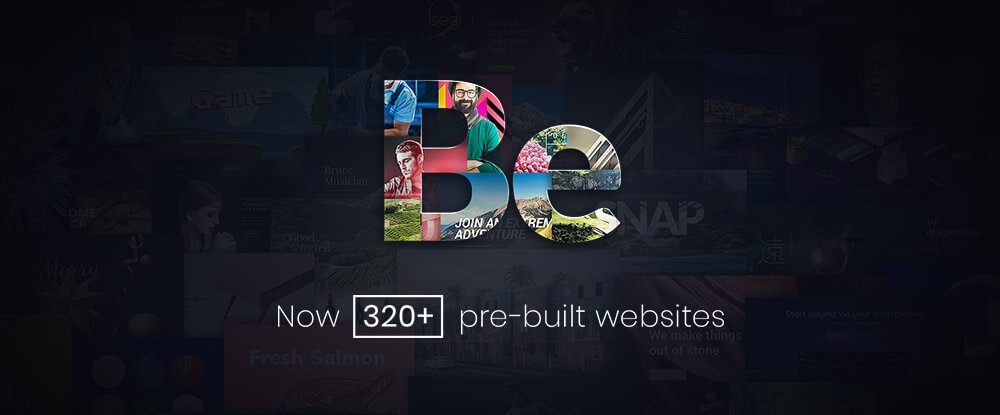 Be Theme is an ideal choice for an experienced web designer who works with many different clients representing a variety of business sectors and niches. It is also an excellent choice for a less experienced designer who might otherwise have to devote significant amounts of time searching for themes without knowing exactly where to look.
Both will profit from having access to Be's selection of 320+ pre-built websites. It takes only minutes to find one that perfectly matches a client's needs. In the seldom instance where a perfect match cannot be found, a close match is more than good enough since these pre-built websites are customizable, and the web-building tools found among BeTheme's 40 core features can handle whatever design requirements are thrown at them.
A pre-built website can be installed with a single-click. Be's Muffin Builder, Options Panel, shortcodes, Layout Generator and other features are then brought into play. You can have a website up and running in as little as 4 hours.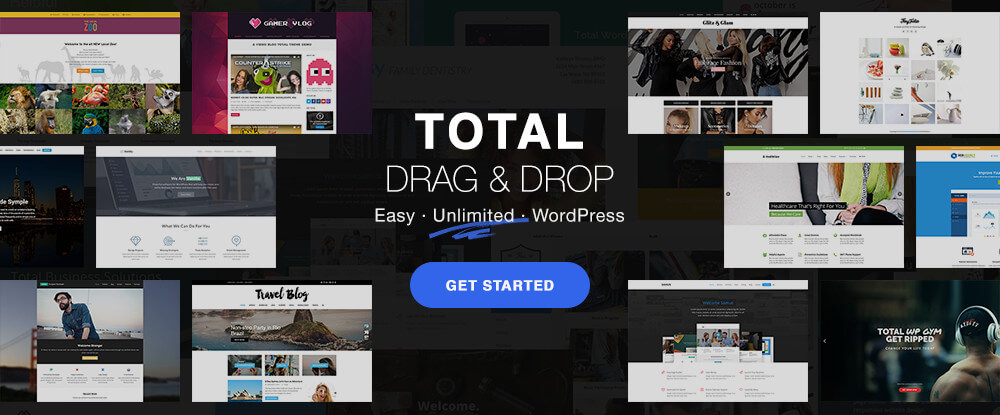 Anytime you can accomplish more with less effort it's good news for your business. With Total, you can make that happen. Just pick one of Total's demos from your dashboard to get started. The easy quick start demo importer installs it with a click along with recommended plugins and sample data to get your project underway.
The included page builder is an extended version of Visual Composer, so you'll have even more page elements to work with for staff grids, milestones, portfolios and more. Plus hundreds of easy styling options in the WordPress Customizer to speed you along designing your website.
Want to add a store? No problem - all the design options you need for a WooCommerce site are at your fingertips. The theme also includes support for other popular plugins like bbPress forums, WPML translations, Contact Form 7 and Gravity forms, Flow Flow social media feeds and more.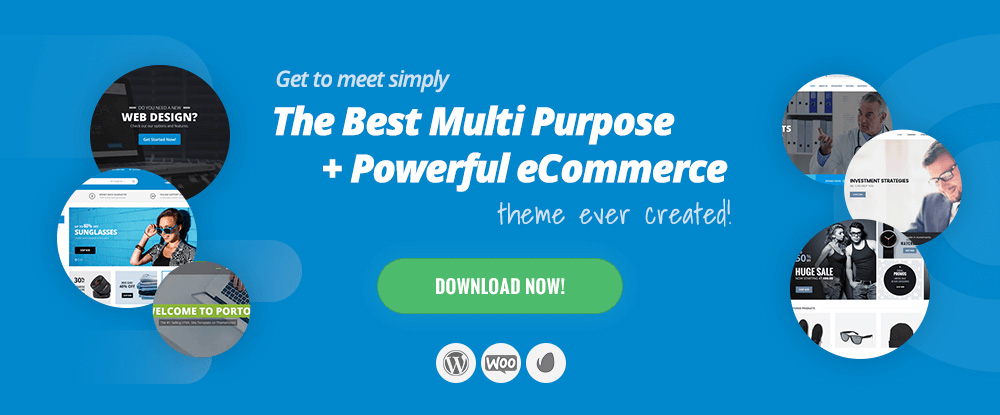 Porto is easy to work with, responsive, lightning fast, and free! As this multipurpose WordPress theme is built around a Bootstrap 4 framework, you can be confident of getting outstanding performance.
Although you can create virtually any type of website with Porto, it is oriented toward the creation of eCommerce sites. Naturally WooCommerce compatible, this theme features a wealth of online store design features and options, including a WooCommerce Catalog mode, product and shop page filtering, and a shopper's wish list feature.
Visual Composer is the Porto page builder of choice and you'll have a wide selection of home page layouts, blog and portfolio types, shop pages, and skins to work with.
Porto's support team appears to have been optimized for speed as well. You can expect a rapid response should you have a question or ever be faced with a problem.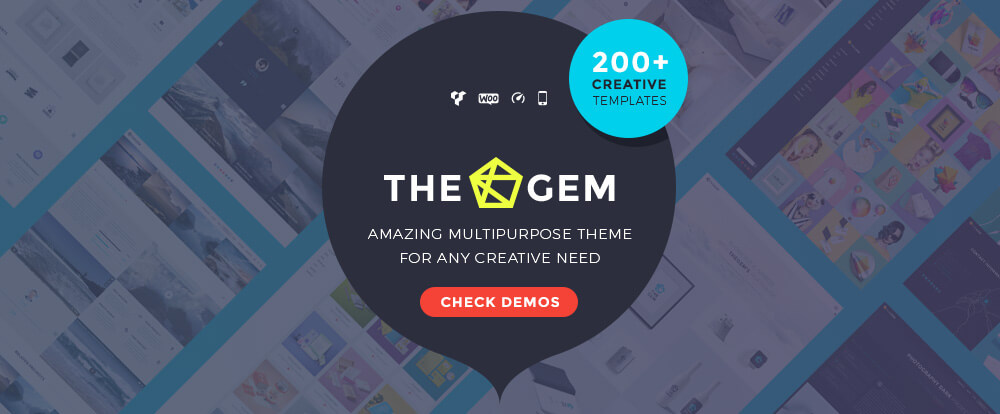 TheGem has been carefully crafted for a variety of creative and business uses. It's been referred to as the "ultimate web-building toolbox", because of its wealth of design elements, styles, and features.
This multipurpose WordPress theme is ideal for both one page and multipage websites, portfolios, and blogs. You can freely combine design elements, layouts, and styles to your heart's content, and you'll never have to waste your time coding.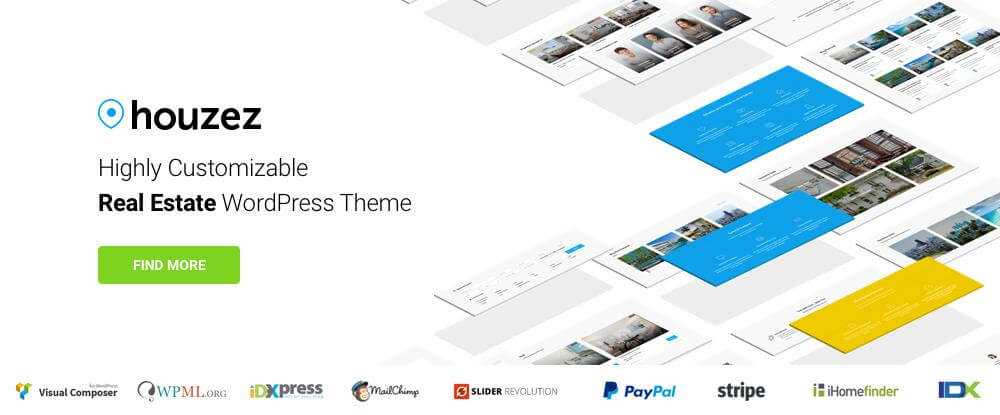 The real estate market is sometimes hot and sometimes cool, but it is nevertheless large; a good situation for web designers who are or might be interested in working this niche. Its somewhat unique requirements could be a challenge though, if it were not for Houzez.
This specialty WordPress theme has taken those special requirements into account. Houzez' features include Google geolocation, radius and advanced property search, listings layout options, and more.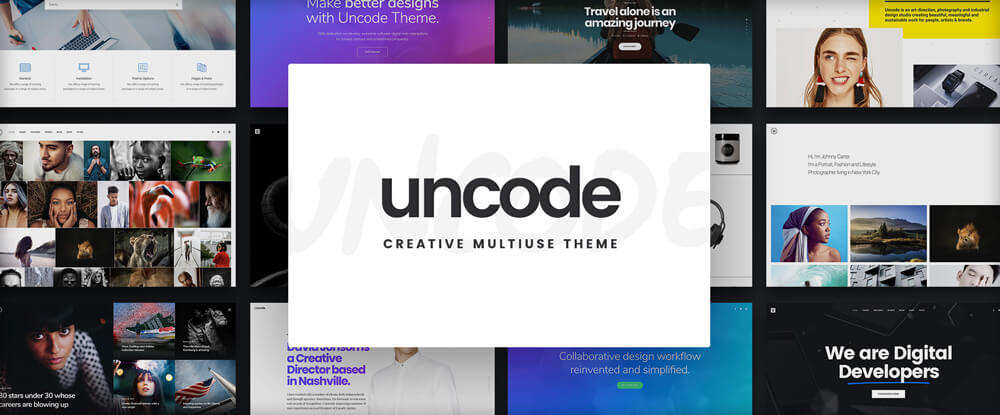 Uncode's long list of features is quite impressive, but since they're too many to list here, we suggest taking a shortcut. Visit Uncode's website, do a quick check on this multipurpose theme's features, and then pay a visit to the client's showcase. You can see first hand what Uncode users have been able to accomplish with this high-performance, responsive theme.
A word of warning: you may come away inspired!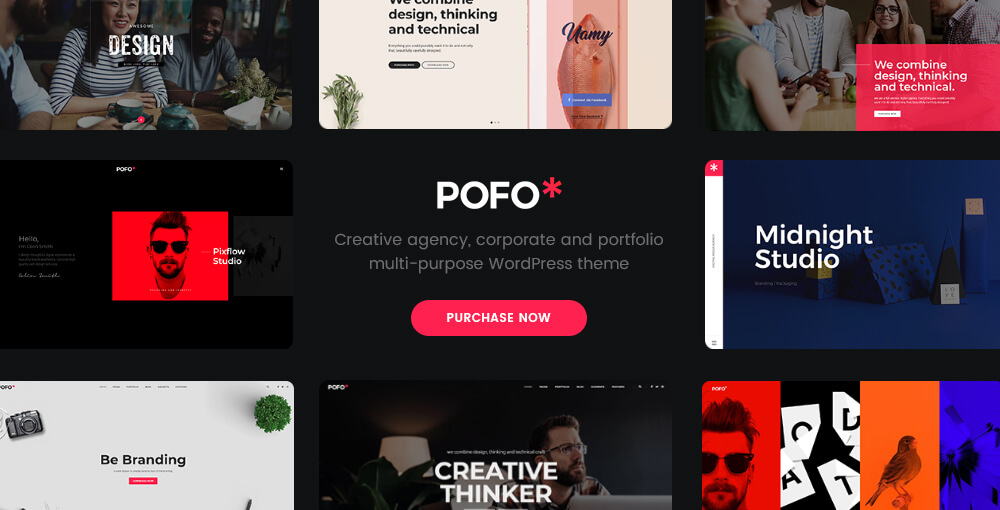 Most multipurpose themes have design options intended for use in setting up a blog site or building portfolios. For web designers that are attracted to creative entrepreneurs or agencies, or to businesses or corporations looking for a way to best present their products or services, Pofo is an excellent choice.
The package includes Visual Composer, Revolution Slider, a wealth of home and demo pages and pre-built design elements. Pofo is responsive and WooCommerce ready.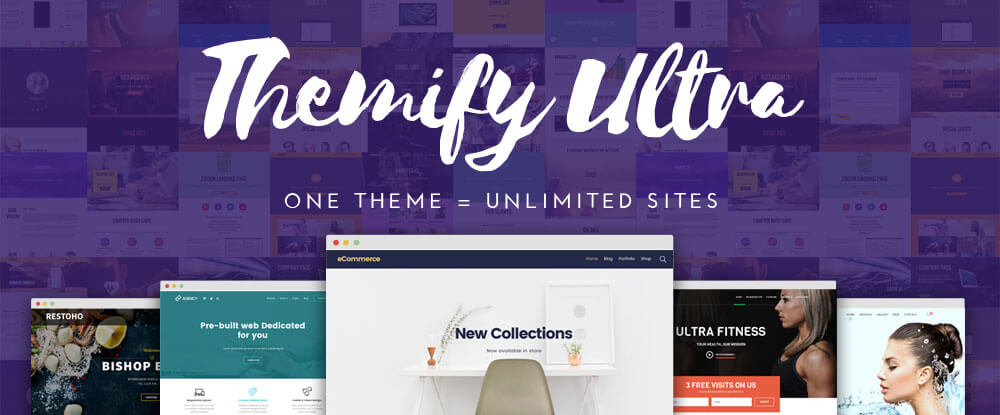 In terms of flexibility and possibilities, Themify Ultra is a multipurpose theme with a capital M. There are too many design options and features to go through here, but this responsive, WooCommerce-ready theme is loaded with pre-design layouts, post layouts, single click to install demos, and a selection of builder addons you will find extremely useful.
Build any site you want or need to and do so without coding.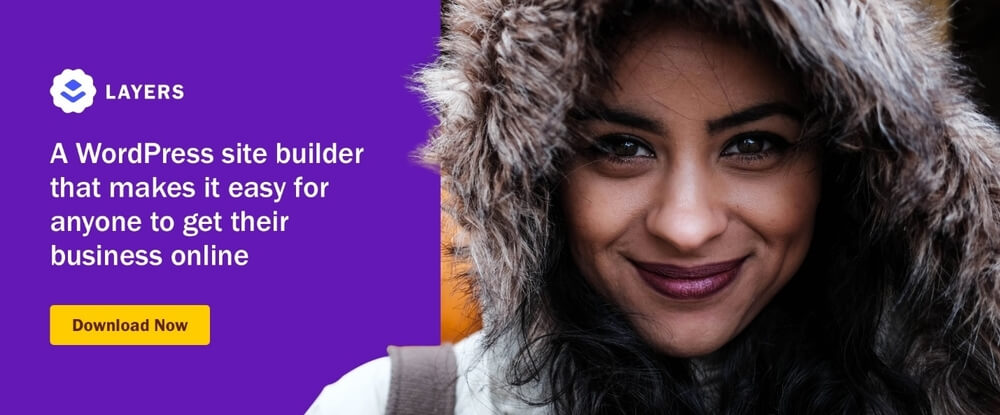 Layers is responsive, WooCommerce ready, and free! You'll especially enjoy working with the point and click code-free UI, as it gives you total control over your work throughout the design process. This multipurpose WP theme's features include a large and comprehensive library of layout presets.
The default version of Layers is yours free of charge. You only pay for extensions you may choose. A Pro version is also available.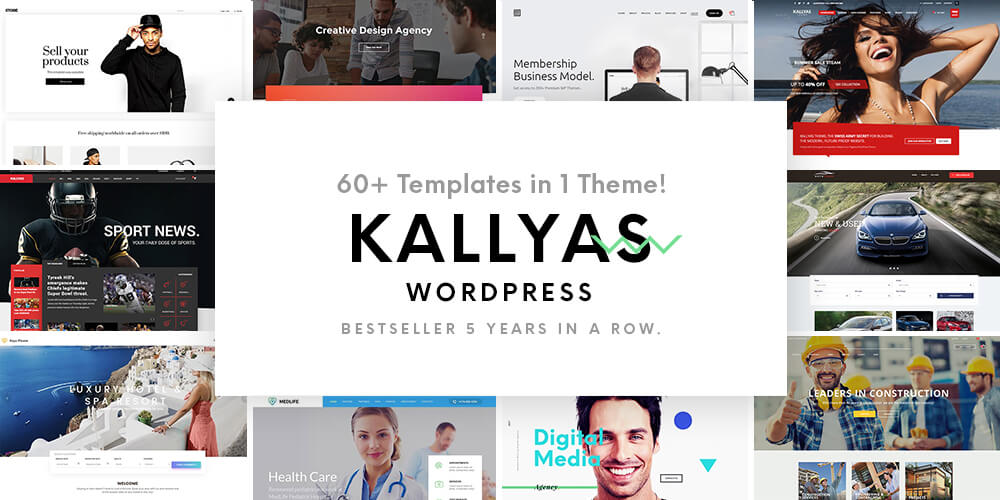 Kallyas is an SEO friendly, responsive, and superfast multipurpose theme. Start your project with one of Kallyas' 60 pre-made website templates. You have easy access to the more than 150 design elements, and its cool visual page builder Zion is a joy to use.
Kallyas is remarkably easy to work with; but should you ever have a problem or a question you can get a quick response the live chat support system.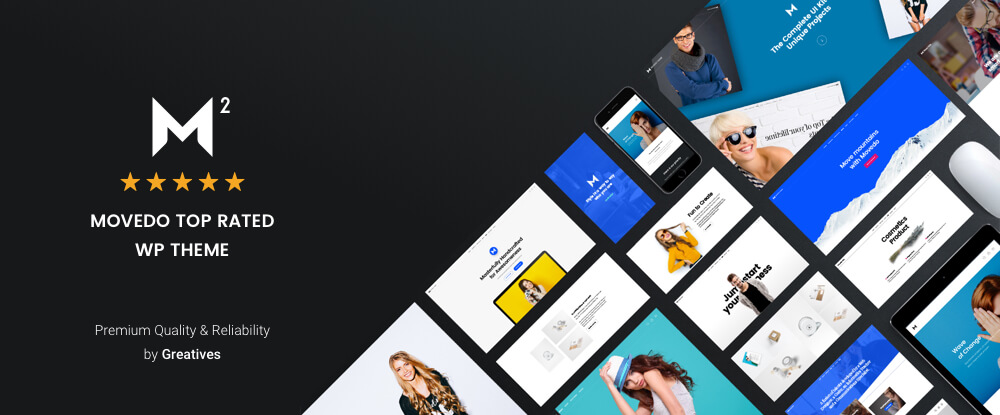 You naturally expect to have access to the layout options, page-building tools, and design elements you'll need when you select a multipurpose WP theme. Movedo adds a few extras that the typical web designer will absolutely love. You'll want to spend some time trying these new features out.
You'll enjoy doing so as they consist of super-moldable typography, ultra-dynamics parallax, and a few other unique items that ensure your freedom from the tyranny of website sameness.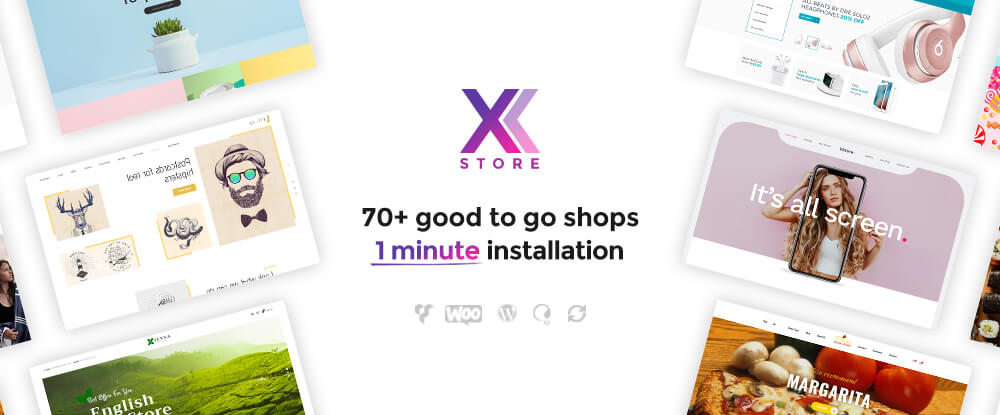 Most web designers abhor clutter, and they do not enjoy working with design tools that are loaded down with too many bells and whistles. If this sounds like you, you should give XStore a try; especially if you have an online shop in your sights.
XStore features over 70 crisp, clean, and good to go online shops, a useful selection of premium plugins, and a cool 360° product viewer to add some pizzazz to your product displays.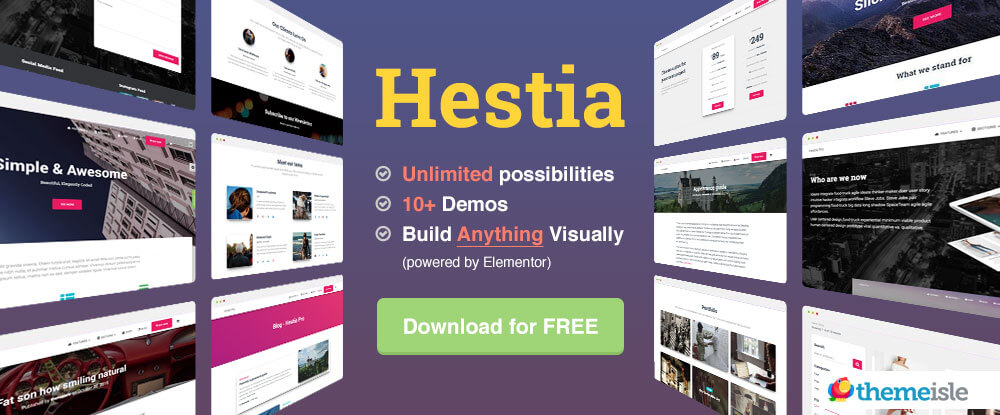 Hestia was designed and built around the Material Design concept. This WP theme also features a single page look that will allow you to build websites designed to create lasting first impressions and will be exceptionally easy to navigate as well.
This multipurpose theme is fully compatible with the popular page builders. It's responsive, WooCommerce compatible, SEO friendly and supports the WordPress live Customizer feature.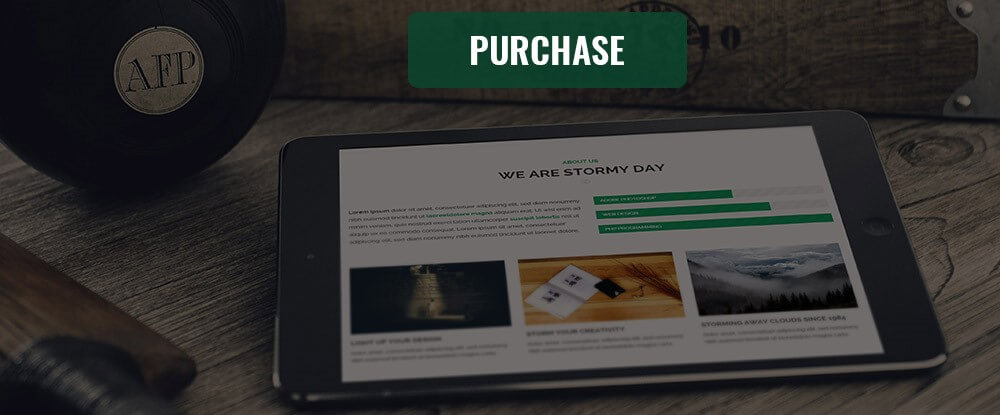 Listen up bloggers and bloggings site designers! Stormyday was created with a commitment to enable its users to create blogging sites that can make a statement.
The Stormyday package contains a full range of demos that can be installed with a single click, plenty of shortcodes and layout options, and brand-new page builder.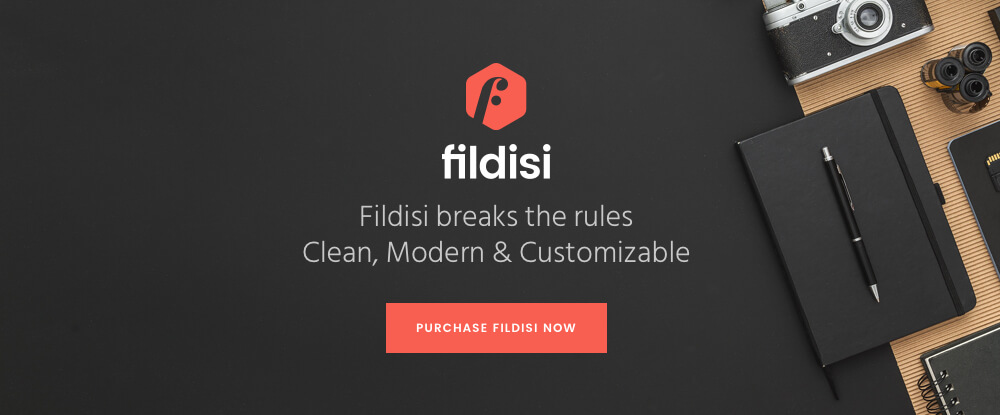 If you're tired of themes and tools that tell you what to do, why not switch over to Fildisi, and work with a multipurpose theme that lets you give the orders? Fildisi breaks with tradition and adjusts to your creative needs and instincts.
You'll uncover a "plethora" (their word) of handcrafted design elements, pages, layouts, and portfolio, blog, and gallery options to work with. You can expect 24/7 support and no coding is necessary.
Conclusion
You can waste lots of time searching for just the right theme. Especially if you don't have a multipurpose theme at your fingertips. It's doubly hard if you're not certain what you're looking for.
We've made it easy for you with this collection of 15 popular themes. That may sound like a lot. But you should be able to narrow things down to 2 or 3 candidates in a matter of minutes and go on from there.
Happy Hunting!